With the rapid growth of television networks, viewership has increased manifold. This has given rise to a number of daily soaps, 'serials' as we call them. They revolve around various themes, like love, family and marriage. They often touch upon various women's issues. From teenagers to grandmothers, the entertaining story-lines  of these serials have got the audience hooked on to them. Watching them have become a part of our daily lives.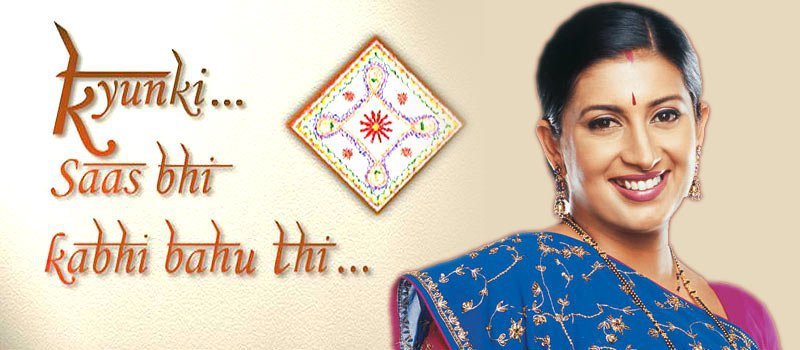 Mirroring Indian Society?
A larger-than-life picture of many aspects of Indian society and its culture are portrayed in these serials: relationships, emotions, festivities, costumes, jewellery. They also highlight different issues and taboos in our society and raises questions about the same. Balika Vadhu is a perfect example, the plot touches upon the delicate issue of child marriage and shows women struggling in their daily lives, in their relationship with their mother-in-laws and husbands.
But the question is, do these serials portray the real India and its women?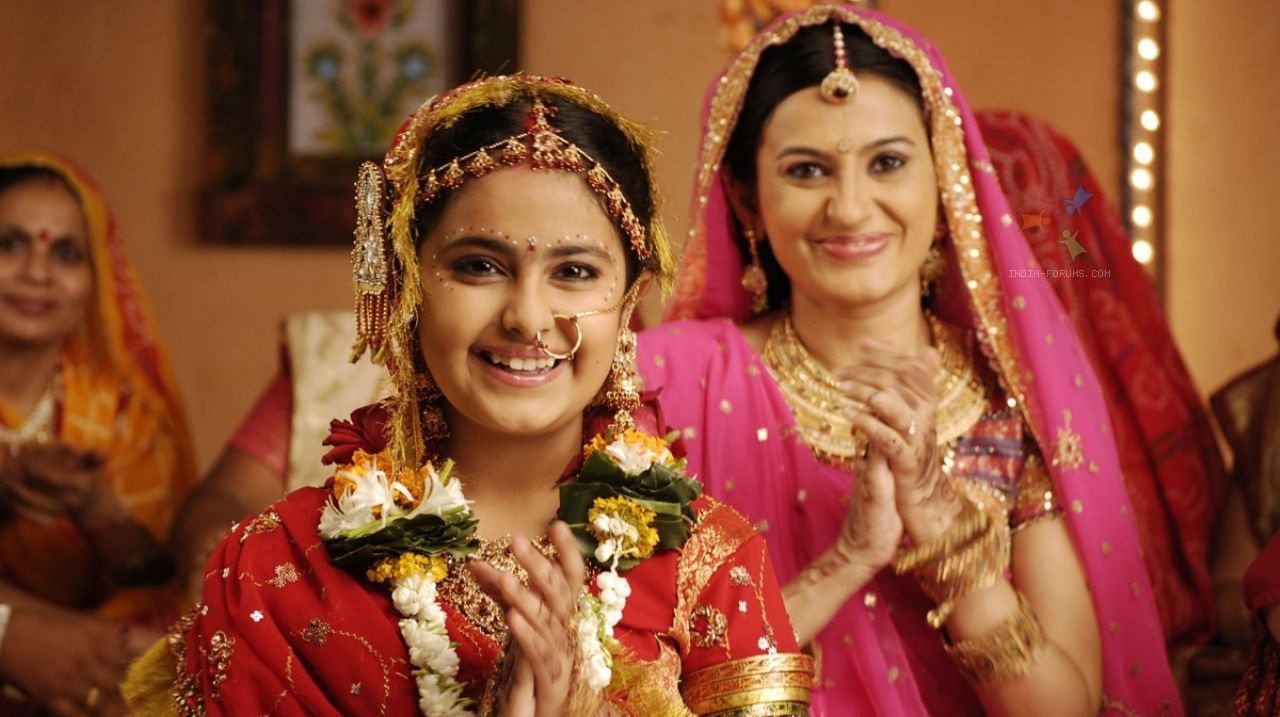 Imposing Archetypes: The Ideal Woman vs The Vamp
Most of these daily dramas revolve around complexities of family, marriage and relationships. Since these serials are immensely popular, they have a great impact on our minds:  the way we perceive others, the society and their roles in that society. These serials create stereotypes, like "the ideal woman" and "the bad woman". These characters carry decisive attributes which are depicted via the plot. These attributes influence our outlook. We tend to judge others based on these created archetypes.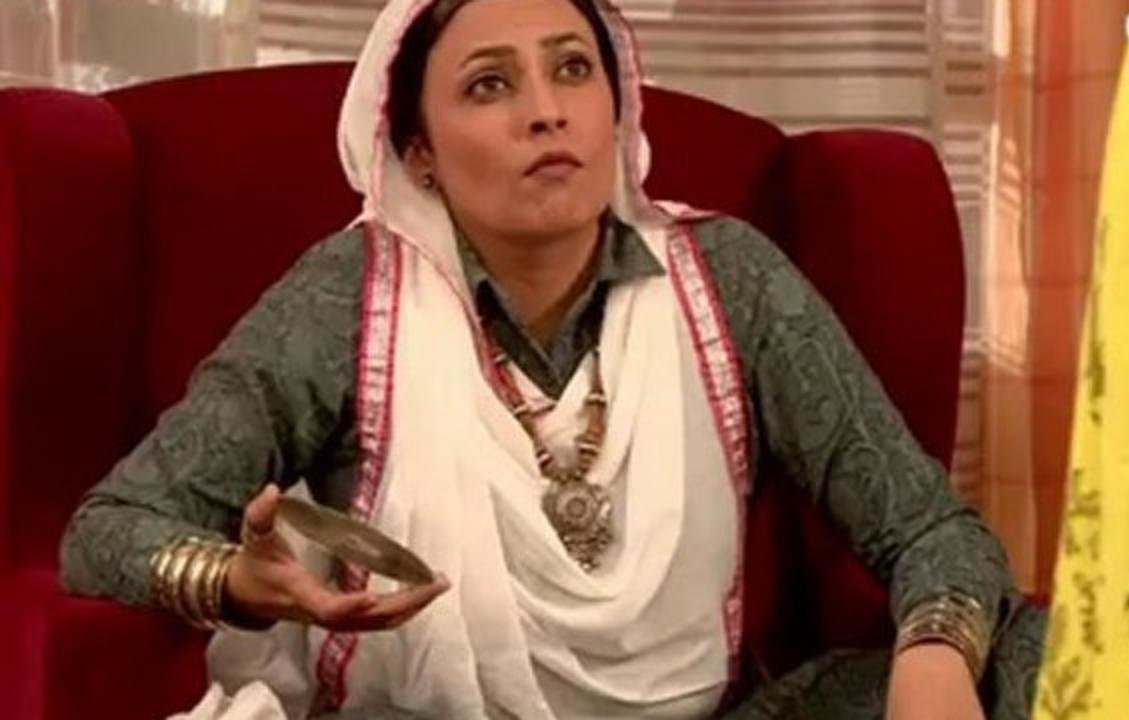 Daily soaps depict Indian values through joint families and its bahus (daughter-in-laws). It is interesting to observe how these 'values' are steeped in patriarchal settings. The roles, in which women are shown, sometimes become unrealistic.
The bahu in more serials, be it Kyunki Saas Bhi Kabhi Bahu Thi or Madhubala, are one dimensional- soft spoken, obedient, submissive. They take care of their parents, in-laws, husband and put everyone else before their own desires and needs. They religiously adorn the symbols of marriage- bindi, sari, chudi, mangalsootra and sindoor.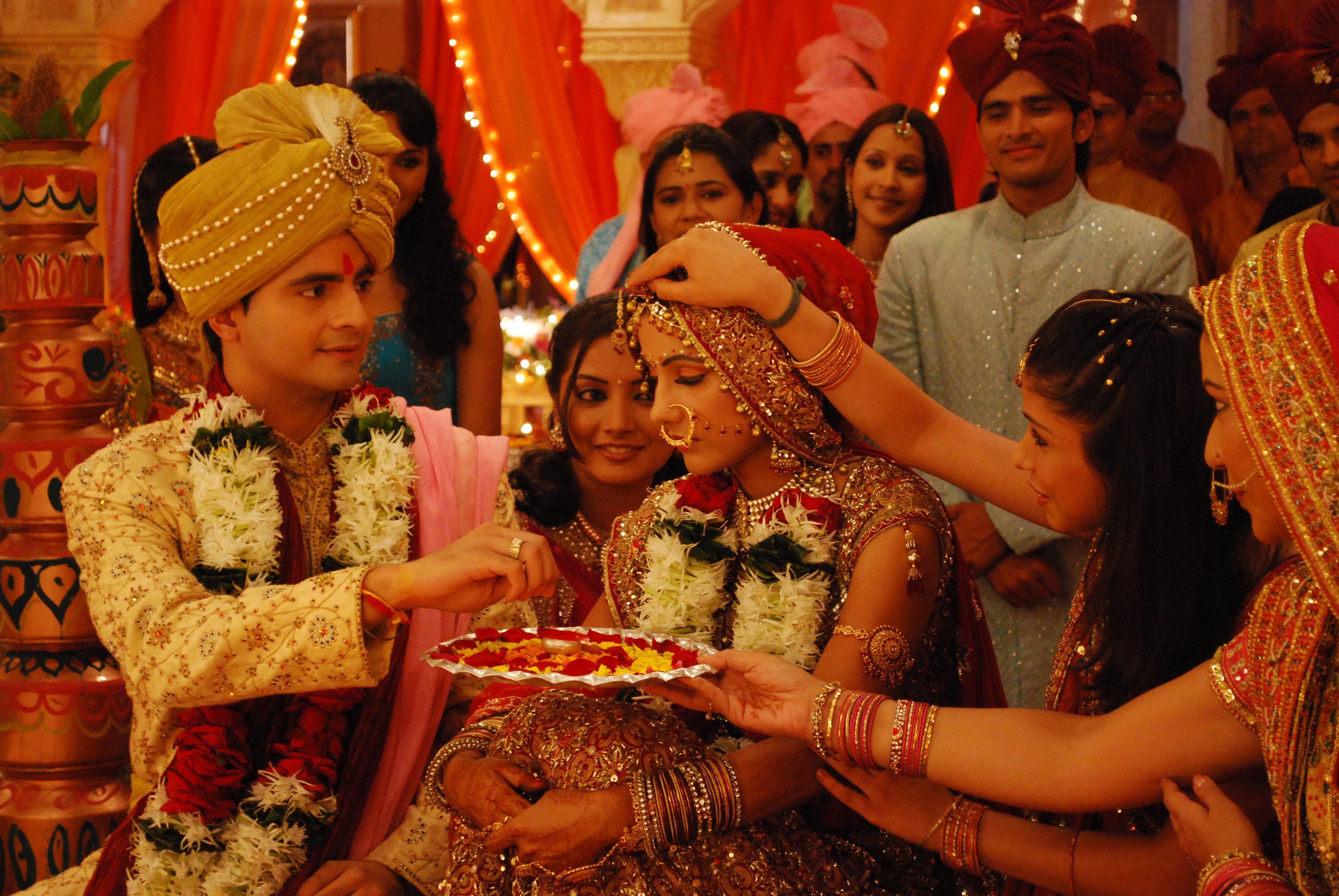 A good woman, according to Indian serials, is an ideal homemaker. Her world revolves around her family and her home. Her family's/husband's opinion becomes her opinion.
A perfect example of this stereotypical bahu is our 'Gopi' from Saath Nibhaana Saathiya. She is a devoted wife and bahu because she is shy, pious, illiterate, sweet and only wear saris. Her 'saasu maa', Kokila, finds in her a perfect match for her son Ahem, another mumma's boy from our daily soaps.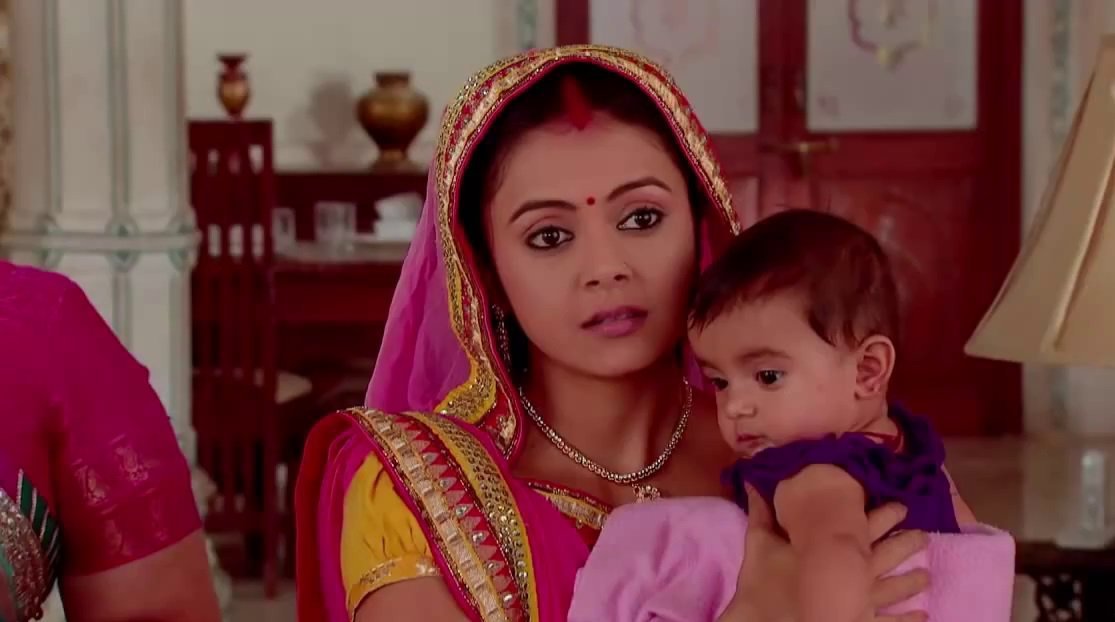 However, if a woman is ambitious and stands equal to a man, she is portrayed in a bad light. In contrast to the introverted, conservative and sari/suit wearing bahu, this woman is portrayed wearing western dresses, is outspoken and confident. She is the so called 'vamp' of the serial.  " Aisi aurat apne bacho ko kya sanskar degi? "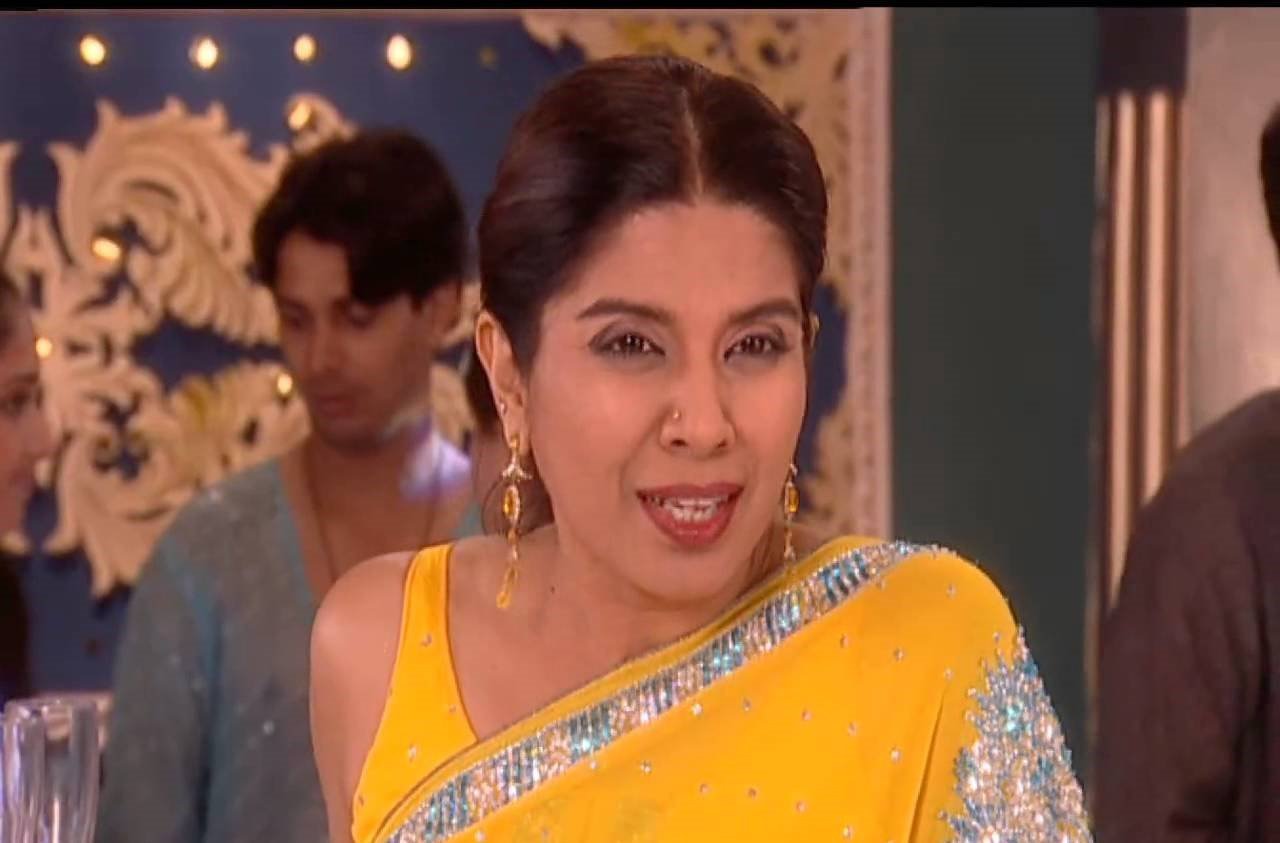 Again, according to our daily soaps, a good docile woman is the one who always love and respect her husband, no matter what he does to heror how he treats her. But why is it always expected from the woman and not the man? Why is the woman always expected to surrender and forget her self esteem in order to win her man's love? Some of the serials, like Madhubala , glorify a man who insults, hurts and abuses the woman, with whom he is in 'so called' love and it is always his wife who tries to patch up by massaging his male ego so that they can live a happy married life. What is far more dangerous? It sends out the message that being a "bad boy" and treating women badly will make men more attractive to women even in real life.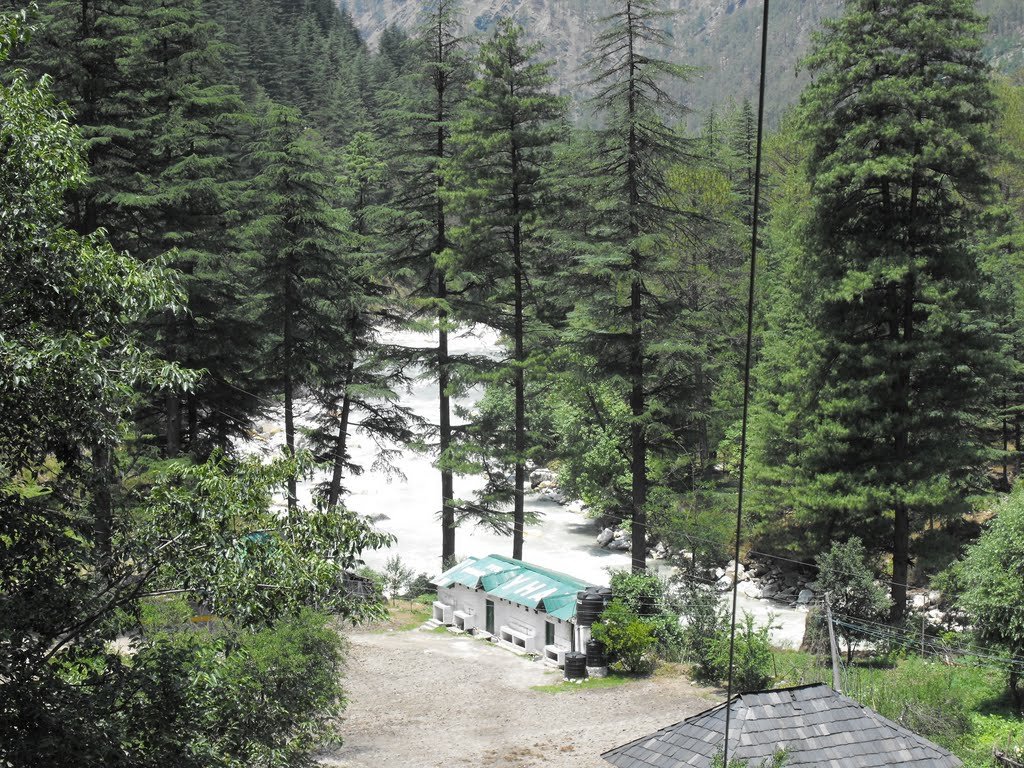 Defining Gender Roles
Patriarchy is very evident in almost every daily soap. They define certain gender roles, and anything  that doesn't pertain to these roles is seen as negative. A man must take care of business and earn for the family, but the role of a woman is restricted to the boundaries of her home and the family. Anything beyond these settings make the bahu a bad woman.
This isn't the reality. But sadly, many of us have been led to believe it is, because daily soaps say so.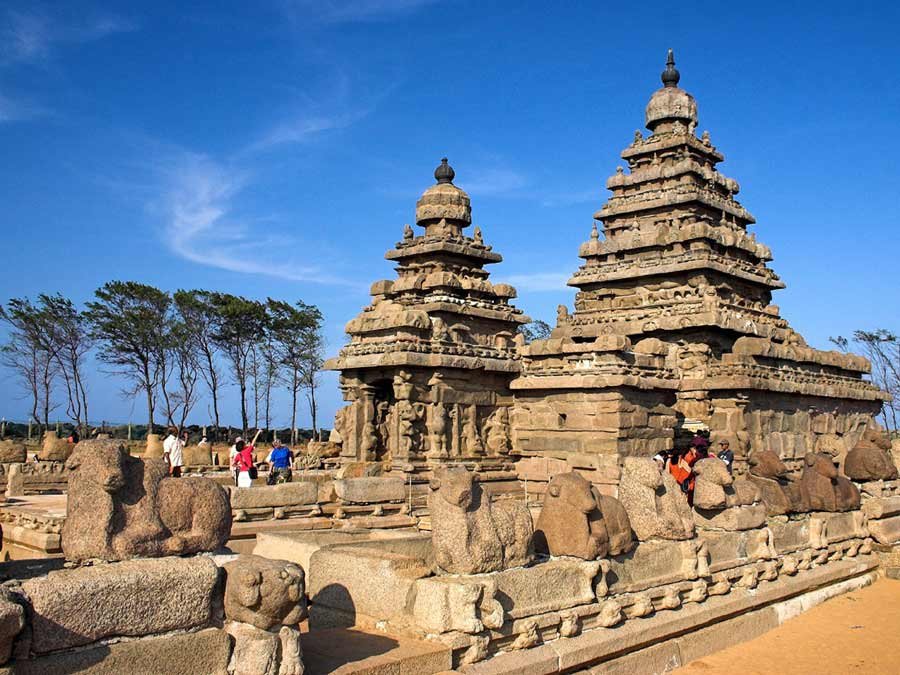 Women's Issues: A 'Fair' Point
Women are always shown worrying about trivial issues like their mannerisms, looks and skin colour, unlike a man who is accepted by everyone the way he is. Suhani Si Ek Ladki is a story of a girl with dark complexion, struggling to gain the acceptance of her in-laws and society, and her husband's affections.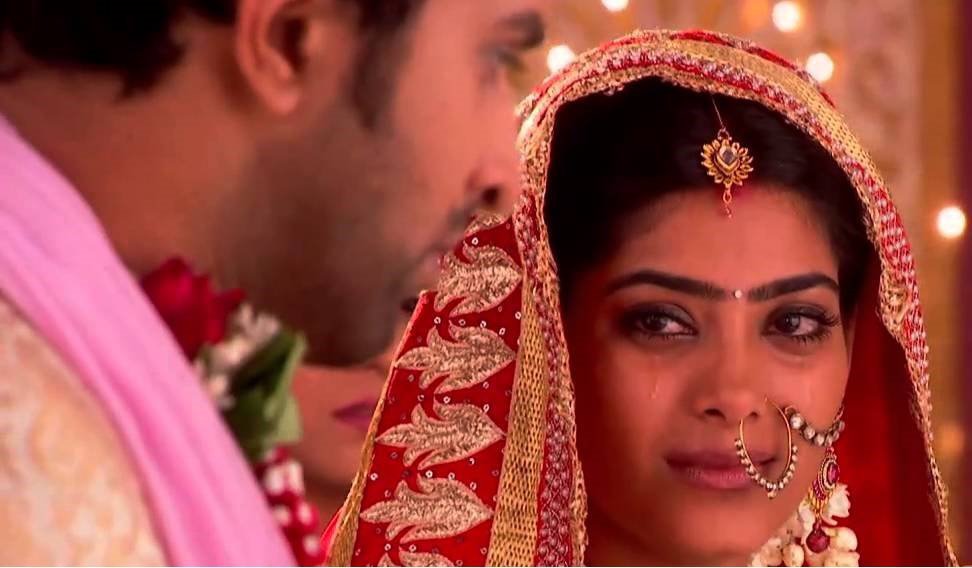 Just as we start feeling pitiable about the aforementioned struggles in a woman's life, let me state a fact. There is a lot more to 'women's issues' than petty family squabbles, conspiring against other women, fighting with mother-in-laws and competing for love. There are many serious issues faced by us, like molestation, domestic violence, power struggle, inequality and discrimination. The real life of a woman is no less than an adventure where she juggles between her family and work, while also looking after herself. These are the important issues our serials need to focus on, rather than the saas-bahu relationship and undermining the real time problems faced by Indian women.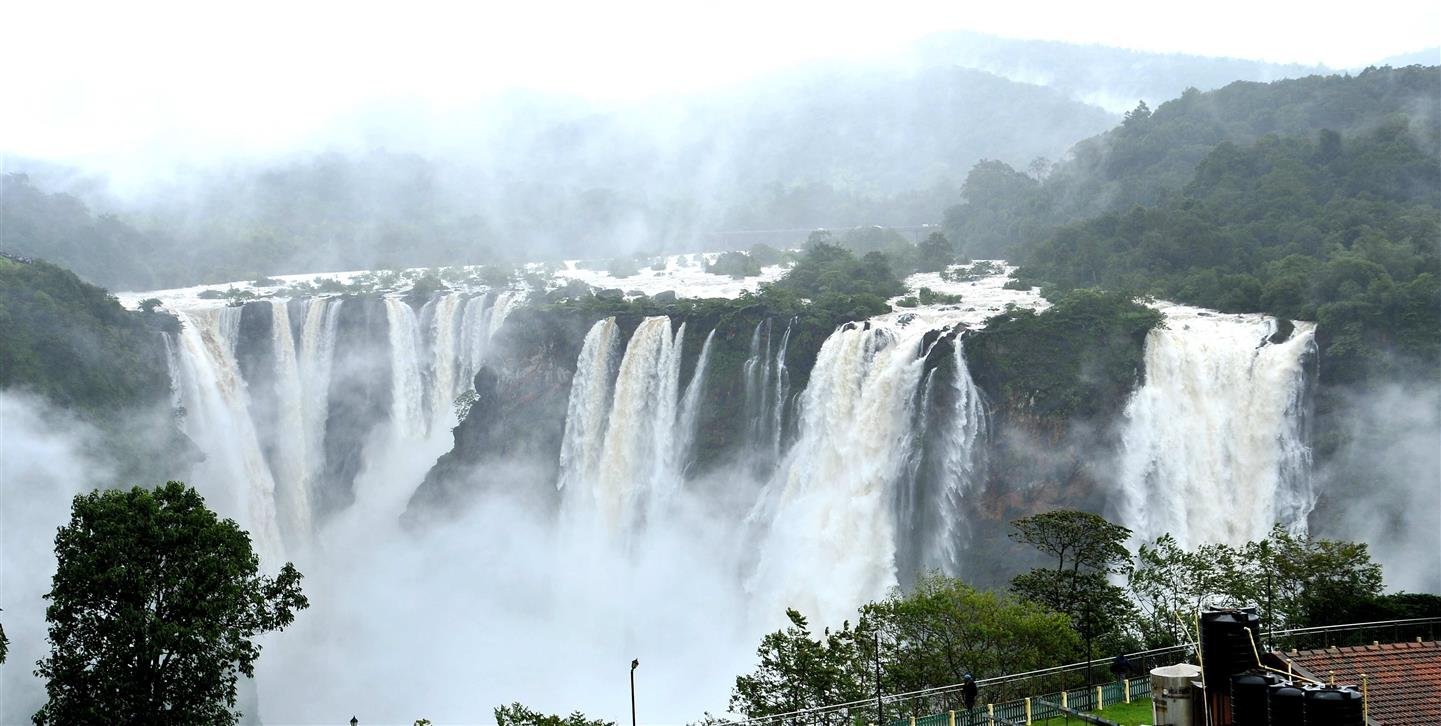 Changing Times
However, amidst all this we can also see a wave of change in our daily soaps with more progressive and self-assured women, ready to take the world. These serials are being praised for displaying a realistic image of modern India and its women. The new Indian woman tackles things independently, without her husband's/brother's/father's help. An example of such a woman is Anandi from Balika Vadhu . She faces obstacles like child marriage and an oppressive society, and yet she isn't a mute doll without a backbone .
Airlines , a new show, seems promising with a lady pilot and air hostesses facing challenges on each flight and overcoming them with their courage and wit. I'd say, sounds more real.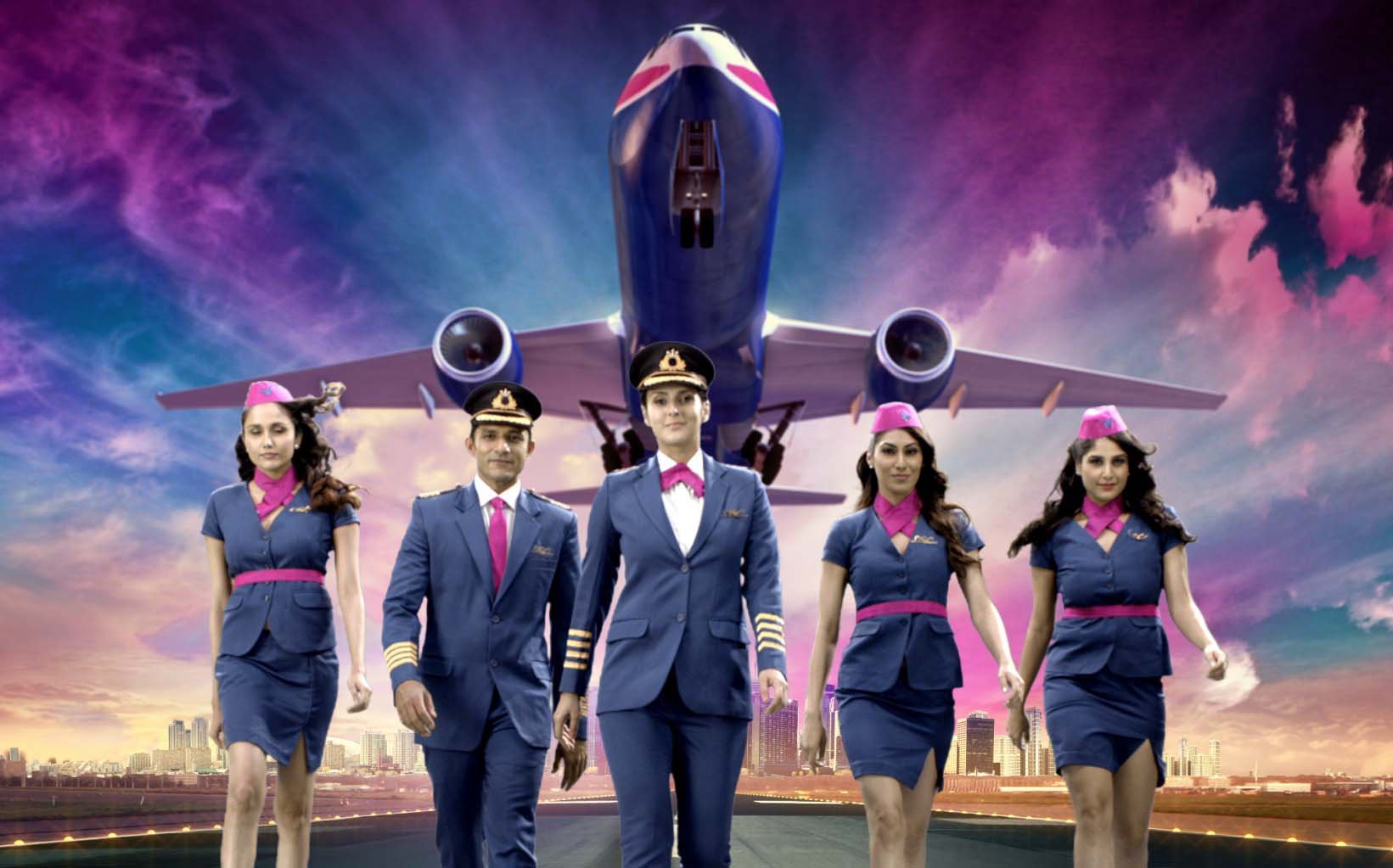 With great power come great responsibilities. Television has the power to influence and shape the thinking of the people. The makers of these serials  must be more responsible about what they show to their audience. It would be nice to see something more relatable, a picture closer to reality and more realistic roles: not a saint, but a real woman with all her flaws.
As Marry Wollstonecraft once stated "It is time to effect a revolution of female manners – time to restore to them their lost dignity – make them, as a part of the human species, labour by reforming themselves to reform the world".