Did I read that right?
Leading publications like India Today are openly asking their audience who they would rather sleep with for a night: Deepika Padukone or Kim Kardashian.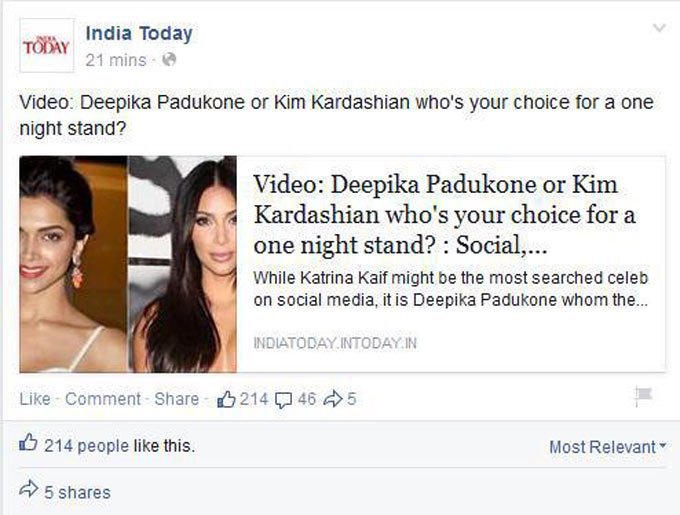 As if the whole Deepika Padukone controversy with TOI wasn't enough, this social media poll shows how deep lies the problem of the Indian society's sexist behaviour. If celebs are objectified so easily, I can only wonder why a normal girl in our country wouldn't feel insecure.
Update: India Today apologised and took the post down from their Facebook page.