Eid is preceded by the holy month of Ramadan where those who are observing it fast until sunset, taking their first bite after that. We decided to check out some of the top favorites from around India, and, we are proud to say, after our team's intense research (Burp! We are still reeling from sheer overindulgence), we present to you a list of our top ten favorite Ramadan eats.
1. Dates
The prophet apparently loved eating dates and so do we! Luscious dates, sweet and sticky, are perfect for breaking a fast. With the high levels of sugar and mineral salts in them, they are intensely nourishing, and apparently, eating a couple of them with a glass of water can actually keep you full for quite some time. Besides, we love adding them to chutneys!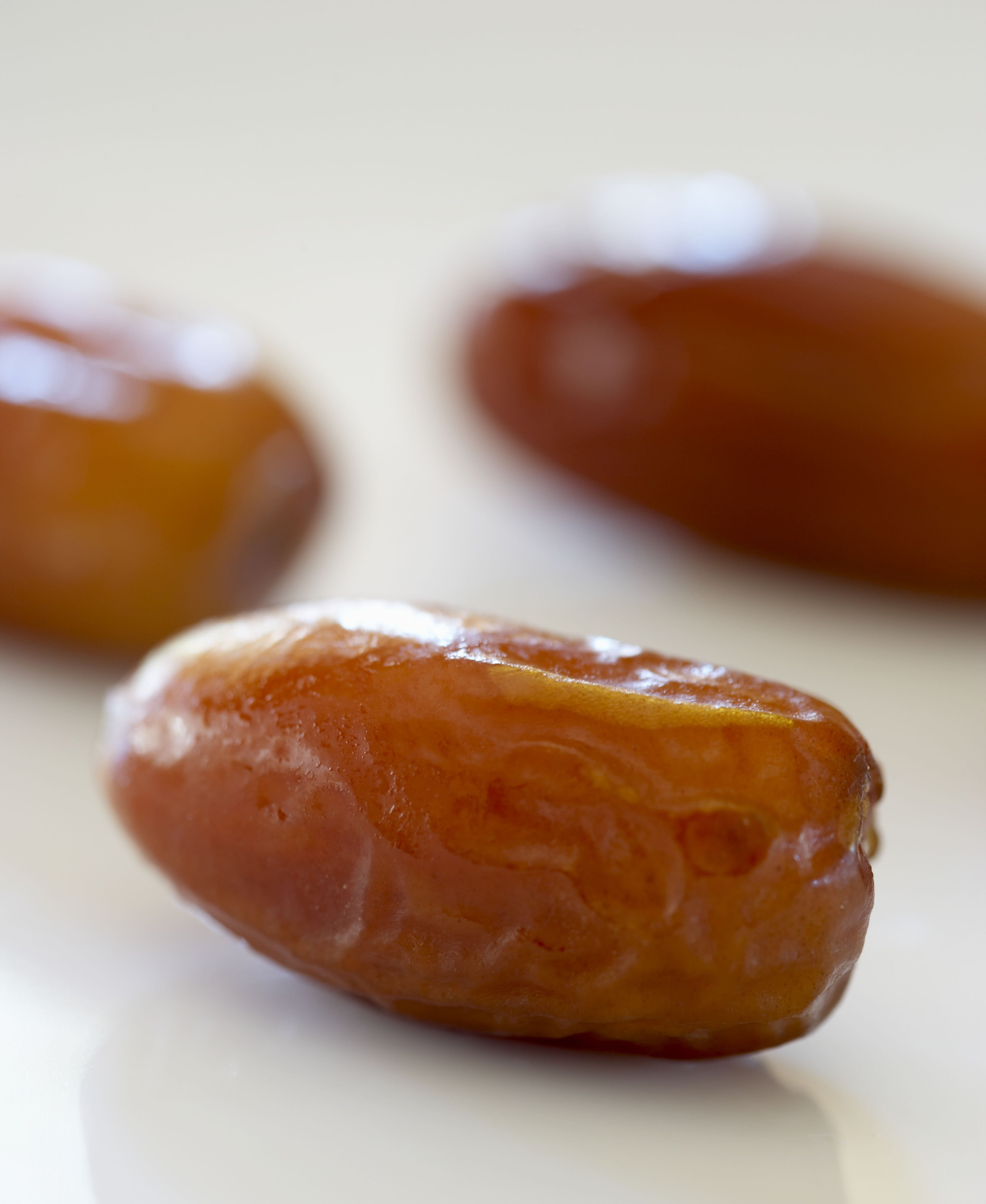 2. Sherbet or Sharbat
Whether it's Rooh Afza or rose syrup or a basic lemon soda, a glass of cold sherbet is the perfect thirst quencher after a long day of fasting. All you need to do is mix some flavored syrup with cold water or soda, add ice if you want, and you are done!
3. Kebab
We can sing songs about shammi kebabs. Dance for a piece of boti. Or simply beg with our eyes. Just give us some kebab and we shall be happy. And yes, vegetarian or non-vegetarian – it really doesn't matter. As long as it tastes good, we love it.
4. Haleem
Whether it's the thick, ghee-laden Hyderabad version, or the lighter, more lentil-laden Kolkata one, Haleem is a favorite after a long day of fasting, because it is a one-dish meal. Meat, wheat, lentil, ghee is what goes in it, and the dish is cooked for a long time so that the meat falls off the bone and mixes with the wheat and lentil. Topped with some herbs, ghee and lemon, and in Hyderabad's case, fried onions and sometimes nuts, this is a meal fit for kings.
5. Fruits
Fresh fruits are always welcome in an iftaar party, especially if you have some pineapple, mango and papaya handy. Chop them up into pieces and serve. No one can resist a slice or two.
6. Firni
Firni has its own fan followers who love the combination of ground rice and thickcreamy milk cooked together and sweetened perfectly. Served with a sprinkling with crushed or chopped dry fruits, and sometimes a touch of saffron and rosewater, firni is one of the best things to eat after a long day of fasting in our humble opinion.
7. Nuts and Dry Fruits
Eat a few almonds. Grab some walnuts. A couple of handfuls of cashews. Get as much of it as possible at one go we say! Because once you relinquish the hold on that bowl, others won't be so kind! They are tasty, healthy, and munching on them is no hardship at all! In fact, the bowls get empty within seconds most of the times.
8. Kulfi, with or without Falooda
In life, there are two kinds of people. One who hates kulfi with falooda, and one, who loves kulfi with falooda. Thick, rich, creamy, frozen kulfi topped with a reasonable pile of falooda, or sevaiyan, and a generous dash of flavored syrup, preferably rose or orange. Preferably served in a bowl. Bliss!
9. Parathas
In many parts of India, fresh parathas are eaten to signify the end of a day of fasting. Whether stuffed or not, parathas are a favorite of many, especially in Srinagar, Halwa-Paratha is a favorite post-fasting meal. Tear a bit of the deep fried paratha, wrap around some of the sweet halwa, and pop in your mouth. Love at first bite!
10. Sheer Khurma
Vermicelli cooked with milk and dry fruits nuts after they are fried in ghee. Yes, well, if you were thinking of being calorie-conscious, it's too late for you anyway, so why don't you take a bite and lose yourself in the sheer poetry of this dessert? Tastes best cold, if we might add.
About Poorna
Poorna Banerjee eats, cooks and blogs about her experience at http://presentedbyp.blogspot.com . Her eating adventures are also regularly chronicled at www.zomato.com . Currently she holds the second position in kolkata city and has the highest number of followers who love reading about her food adventures.