You're in Delhi, you're bordering on bankruptcy and you have this sudden craving for some authentic street food. Congratulations, you've stumbled upon the right article. Here are 10 places that you can head to straight away if you are running low on cash and want to lay that stomach growling to rest in the most satiating style.
1. Goli Vada Pav
Where: Multiple locations across Delhi and Gurgaon
So your friend from Mumbai is in town and is ranting about how nobody can make vada paav like the Mumbaikars. Take the bugger to Goli Vada Pav and chances are that he'll shut up. But no wait, he might just start off again about Mumbai saying that this chain started in Mumbai. Well, I guess the war between Mumbai and Delhi will never end.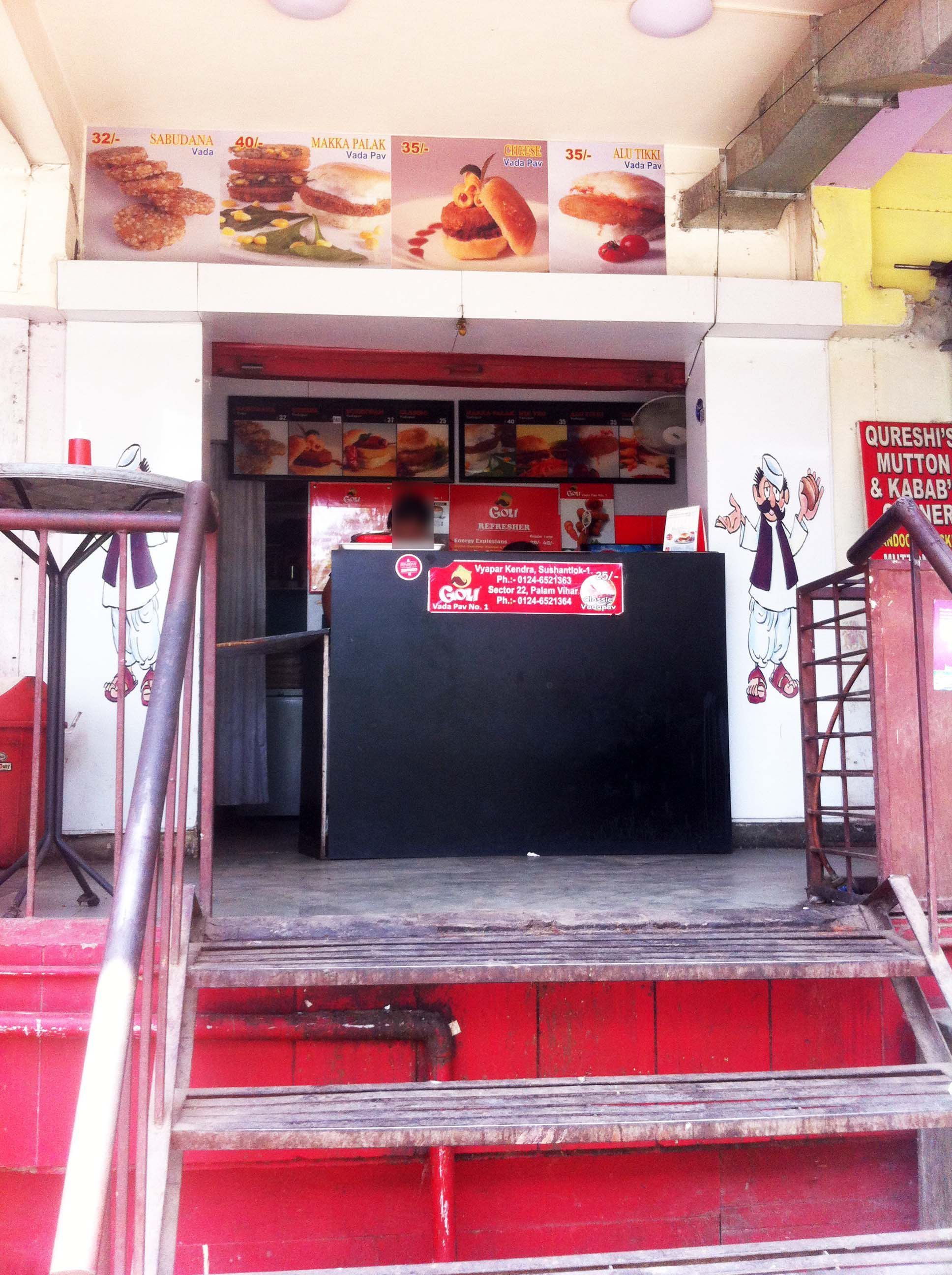 2. Just For Chai
Where: Golf Course Road, Vipul Belmonte, Gurgaon
If you happen to be in Gurgaon and are in the mood for some piping hot chai and steaming hot pakode on a cold winter evening then head straight to Just for Chai . This is a cosy place with a pleasing ambience and boasts of a variety of chai, coffee and snacks. And oh, if you're getting bored while you await your food, they also have board games for you!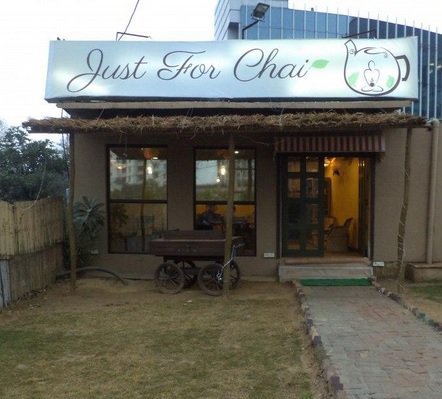 3. Khan Chacha
Where: Khan Market, CP, Saket and Gurgaon (Galleria)
Usually you roll a joint. But this joint rolls out rolls. Sorry. Started as a small shop in Khan Market, Khan Chacha is the oldest and arguably the best place for rolls in Delhi. This place is a delight for every roll lover. Their fish tikka roll is pure bliss.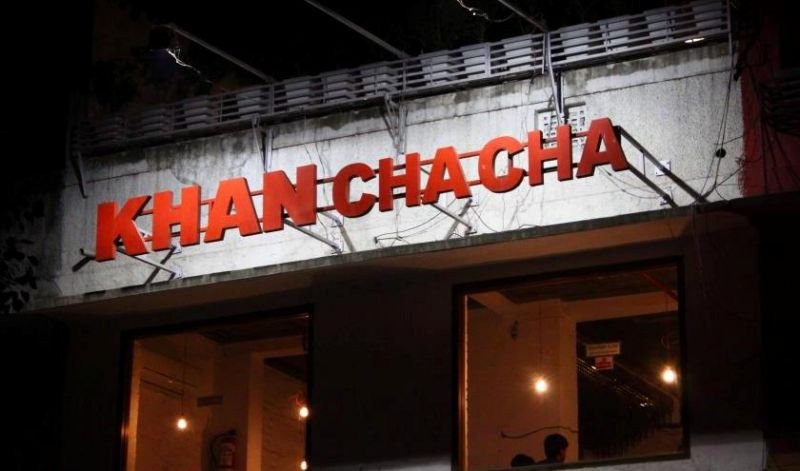 4. Alwar Sweets
Where: Shop No. 40, Ground Floor, Vyapar Kendra, Sushant Lok Phase I, Gurgaon
It's easy to look for this place once you're in Vyapar Kendra. Just scan for a long queue of people with katoras in hand, hoping to get some food. No we aren't talking about the beggars in Gurgaon, we're talking about the hungry foodies waiting patiently for their share of sweets, gol gappes, chaat et al. This place is always choc-a-block with people and therefore the sweets are never stale. Sweet.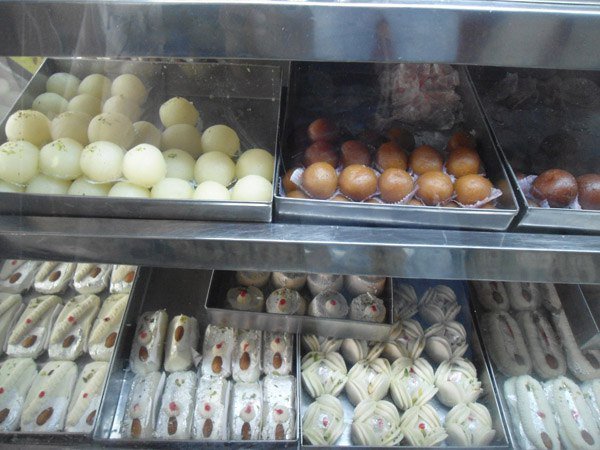 5. Adyar Ananda Bhavan
Where: S 18, Main Market, Green Park
Adyar Ananda Bhavan is the place to be if you are craving for some authentic South Indian food. Located in the posh Green Park Main Market, this place is worth every penny that you spend (as a matter of fact, you don't have to shell out a lot of pennies here). Apart from their delicious food I also can't get over their more popular name – A2B… like K3G. Pretty cool huh!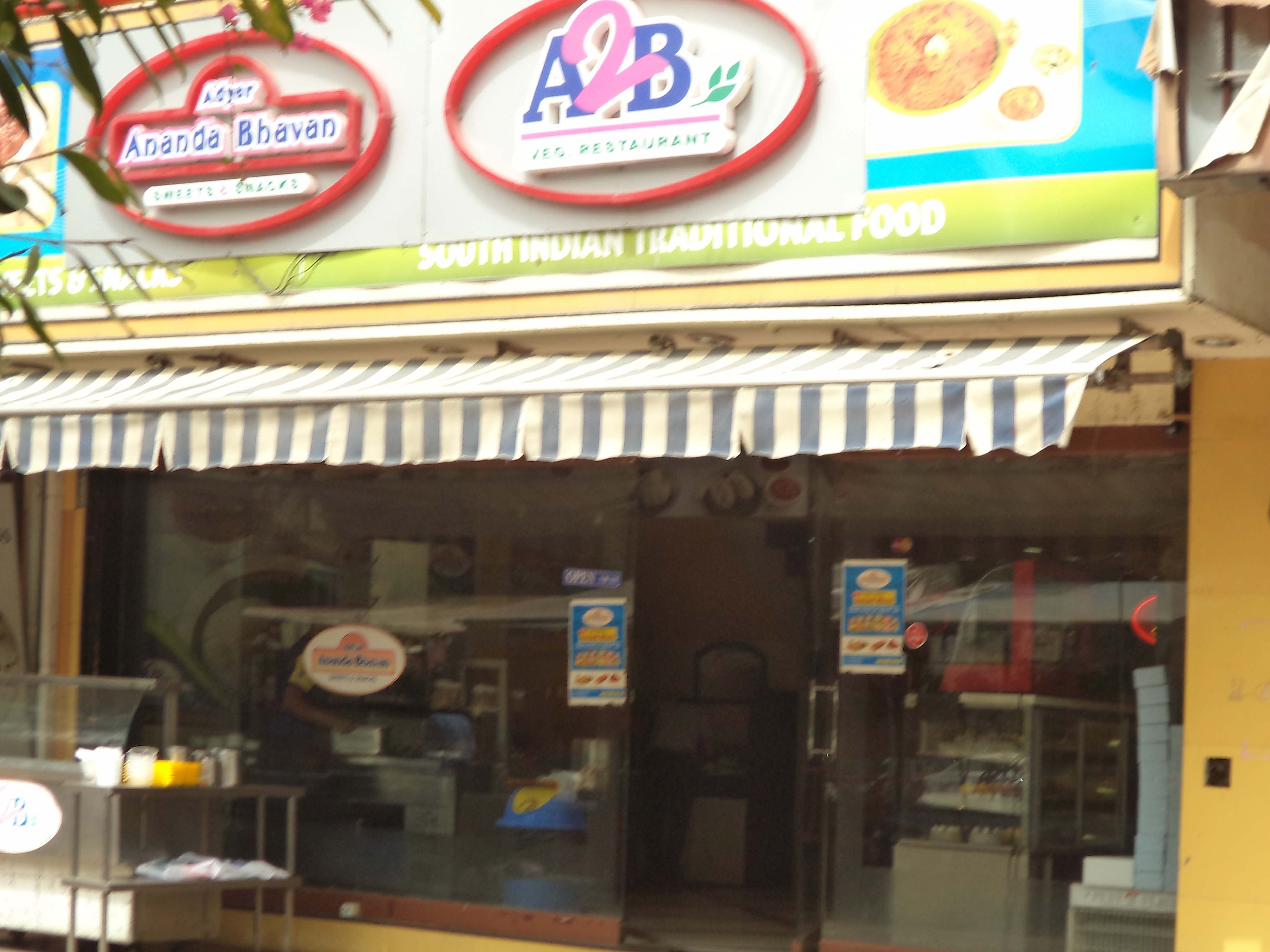 6. Evergreen Sweets
Where: S 29 and 30, Main Market, Green Park
After that sumptuous South Indian meal at Adyar Anand Bhavan I'd suggest you head to Evergreen Sweets located just down the road. This place is known for Gulab Jamun, Soan Papdi, Kalakand, Rasmalai, Kala Jamun, Anarkali, Kaju Burfi, Jalebi … basically for mithai . And if you are not a mithai person they have a chaat corner for you, which by the way is equally popular as their mithai .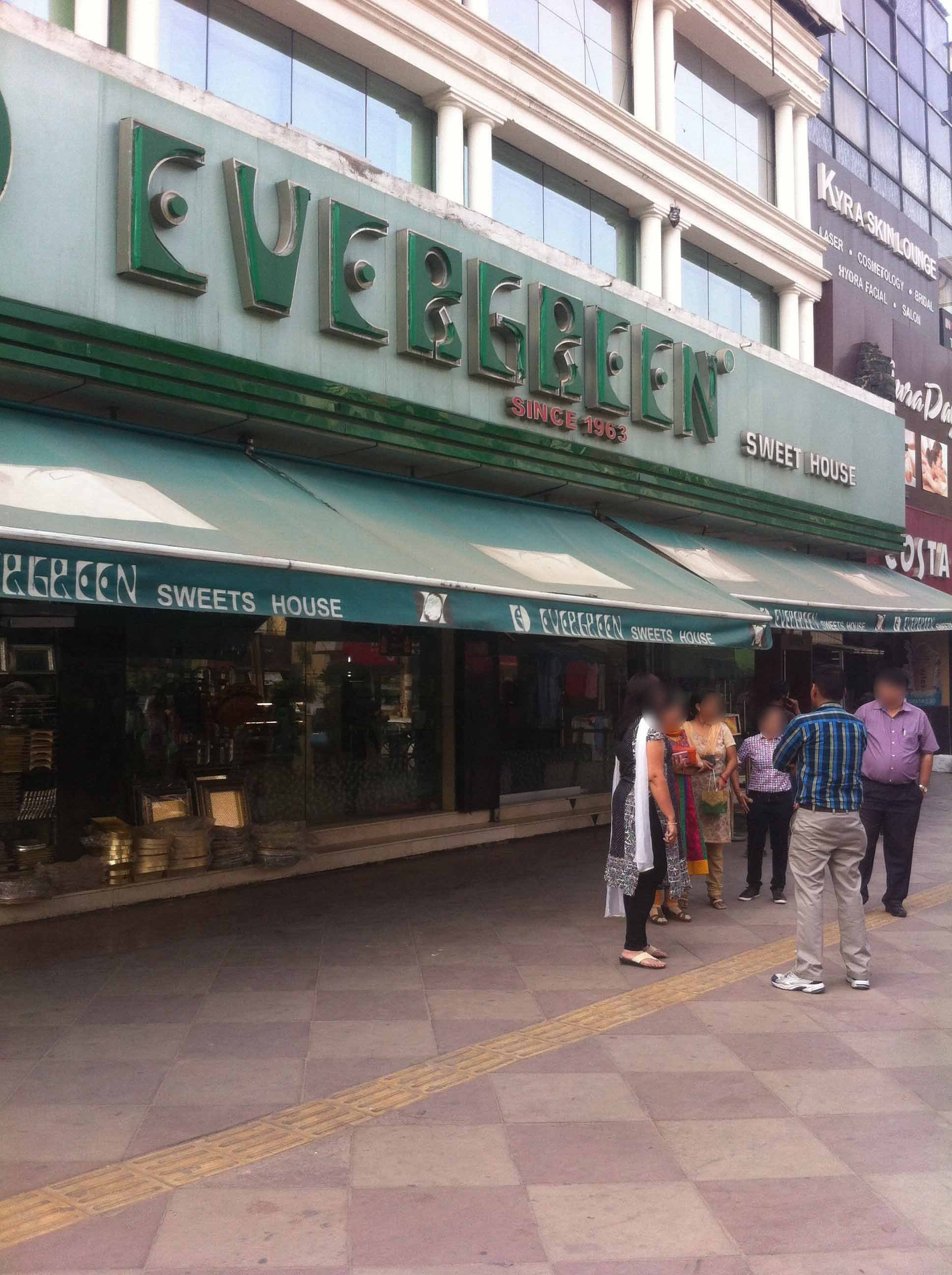 7. Speedy Chow
Where: Kailash Colony, DLF Phase 4, Malviya Nagar, Vasant Vihar and Defence Colony
For starters, this place offers a wide range of starters. But the real deal is their main course which is basically desified Chinese food tailor-made for Indian taste buds. I'm not complaining though about the desification because the flavours are just too good. Once here, don't forget to indulge in Mr. Chow's Hot Noodles. Awesome stuff!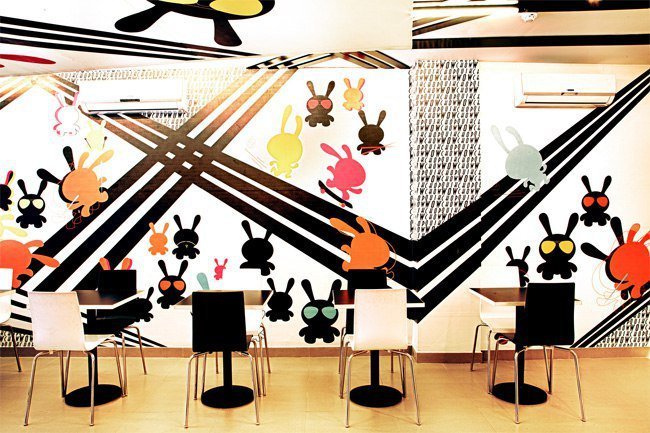 8. Hawkers
Where: B1, C2 and D1 Vasant Kunj
This food truck is the hip cousin of the Chinese van. You won't need your GPS to spot this machine in Vasant Kunj. Just look for a lot of cars parked near a huge truck. Hawkers is undoubtedly the finest budget eatery that doles out lip-smacking Chinese street food. Their momos and chilly garlic noodles are to die for.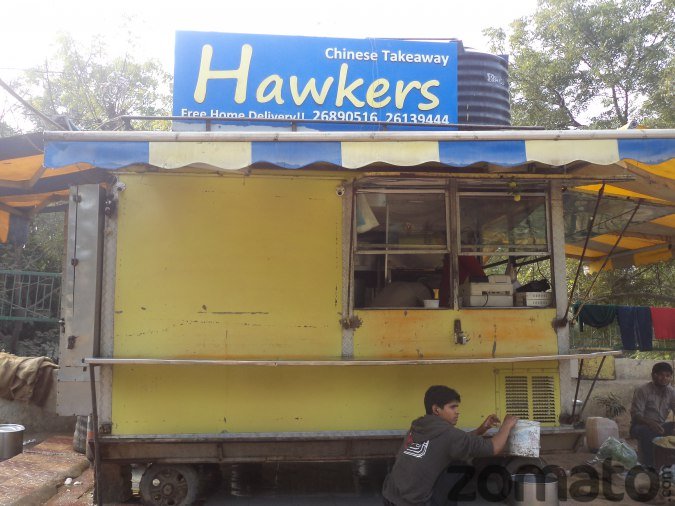 9. Al-Bake
Where: 21-23 Community Centre, New Friends Colony
If you are a Shawarma lover then Al-Bake has to be your mecca. This eatery was founded by Mirza Ziauddin Beg has whose ancestry traces back to the food crazy Mughals. No wonder the place has such mouth-watering cuisines.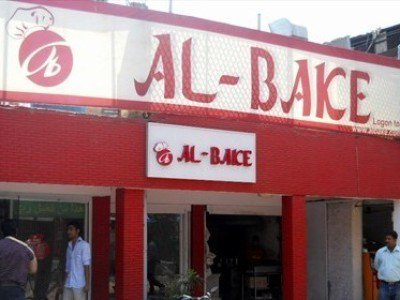 10. Kent's Fast Food
Where: 29, Defence Colony Market
Simple can be awesome. And Kent's Fast Food is the perfect example of this. Known for its simple yet delicious burgers, this food joint is the perfect pit stop for anyone who wants to grab a quick bite at a decent price. Shakes, sandwiches, burgers, pizzas, fries… y ou name it and they have it.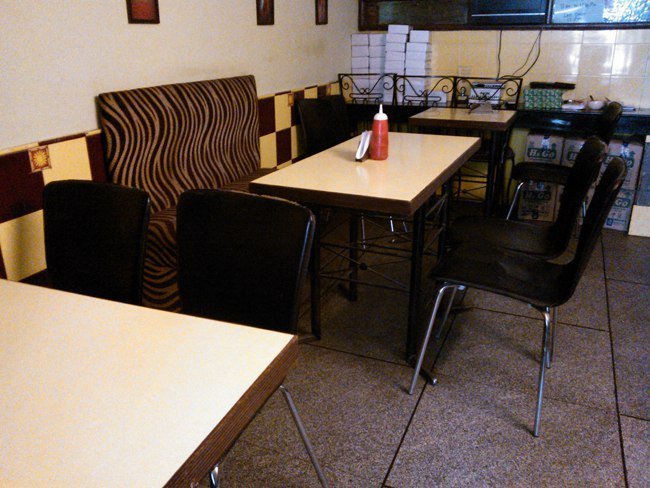 Are you on your way to these places already?