If you eat out in Delhi a lot, one of the main things you might have noticed is the generic playlist of Honey Singh, Sufi rock and Bryan Adams playing literally everywhere. If that combination makes you puke in your mouth a little, then chances are you really want a place to just get a drink/meal and listen to something nice, whether it's live or recorded.
Check out these places where you can listen to some pretty killer music and catch some good performance art!
1. Rumbar, Hauz Khas Village (HKV)
With a mix of Latin jazz and funk playing in the background throughout, Rumbar is one of the few places you can go to and indulge your Salsa side. They also get some pretty killer bands down to play.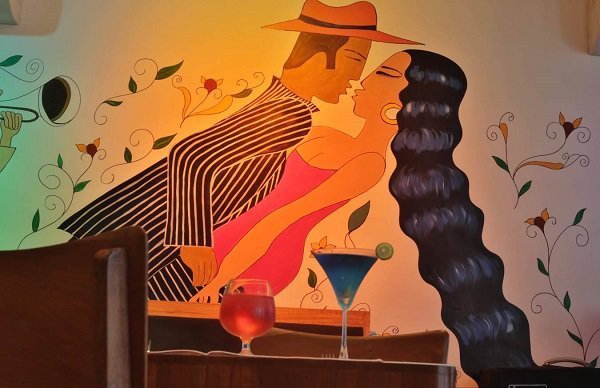 2. The Piano Man, Vasant Vihar Priya Complex
This spot just screams jazz from every side. They have open jams on Wednesdays, apart from frequent collaborations with some world class musicians (It helps that the owner is a jazz musician himself). No alcohol but the chai and grub is solid.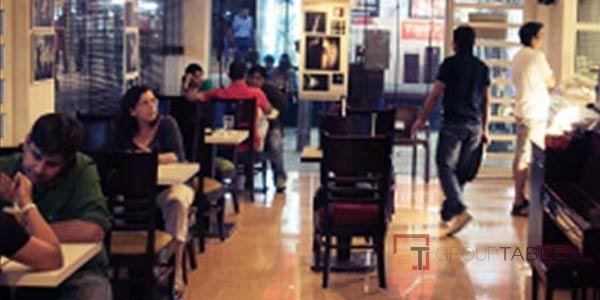 3. TLR, HKV
A place that got a lot of good talent recognised and also helped spread some good music around the village. They might be petering out right now, but it's still got its carefree charm, with a stage that's usually open to musicians.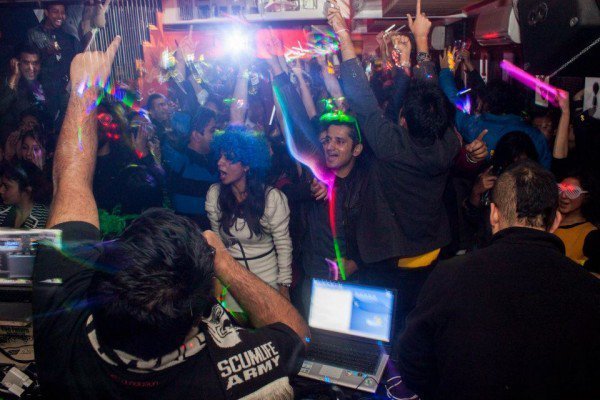 4. 100% Rock, Ambience Mall, Vasant Kunj
The drinks here are pretty cheap, and while the playlist might seem repetitive, if you're a fan of classic rock, you'll feel right at home. I'm talking Floyd, Metallica, the usual.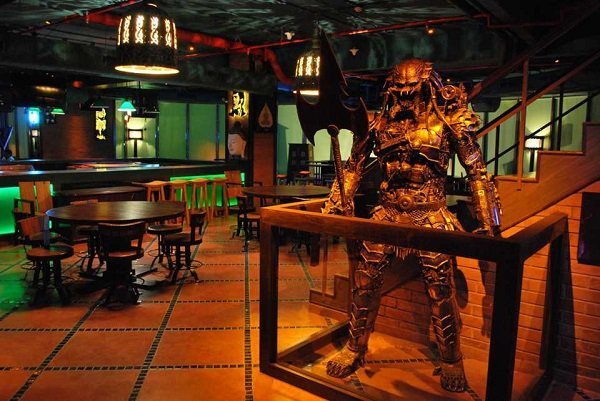 5. Hard Rock Cafe, Saket and Gurgaon
Tasty burgers, live music and a playlist that always has a few (good) surprises. Hard Rock is one of the easiest options, though I personally find it kind of tacky.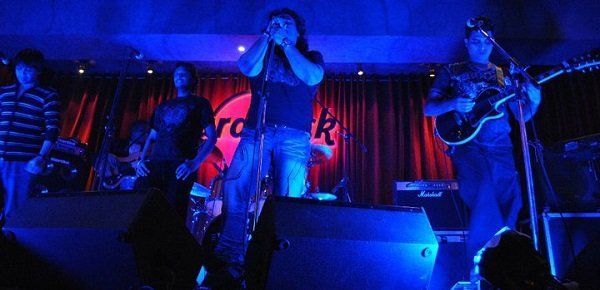 6. Nagaland Kitchen, Green Park
They've got a very interesting bar menu, food that'll fry your buds off and musicians playing stuff like The Beatles and CSNY on Wednesdays. The food is so good though.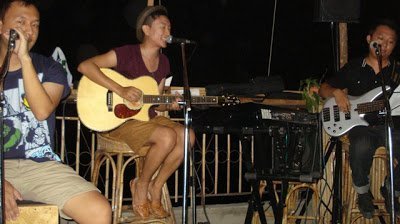 7. Ladakhi Kitchen, Gurgaon
Weird but if you strain to hear it, you'll find that this place plays some really funky music that I couldn't recognise but hey, that's what makes it even better. Some old school funk vibes.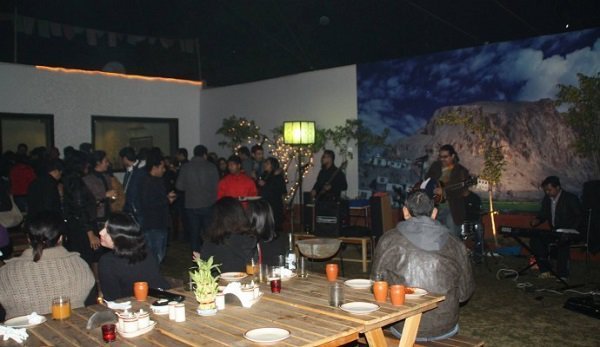 8. Social, HKV
They've been getting down some world class acts, and their quality has been super consistent. The cocktails are amazing and the bands, DJs and even their daytime playlist has got me pretty happy.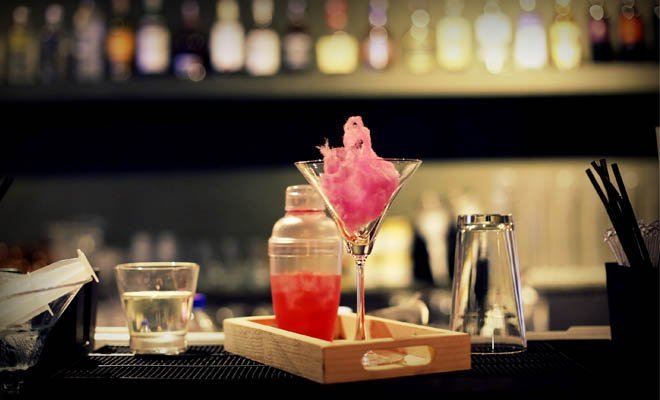 9. Turquoise Cottage, Saket
This one's like an old war veteran, starting out in Adchini as a live music venue and obtaining a cult status among music lovers. Now situated at Saket.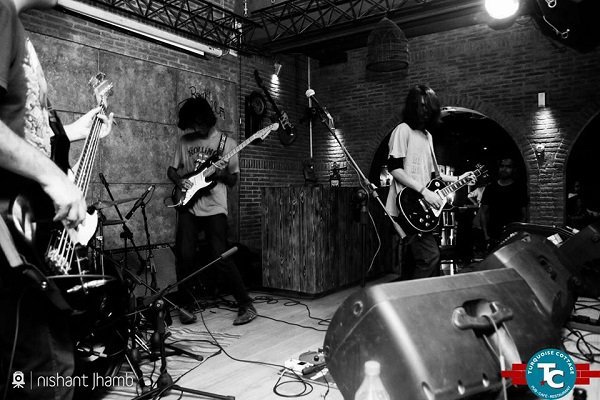 10. Striker Brewery, Gurgaon
Apart from some full flavoured beer, they also host a number of gigs, bringing in bands playing a wide variety of genres and even hosting certain fund raising concerts. Check with them before you head there to make sure.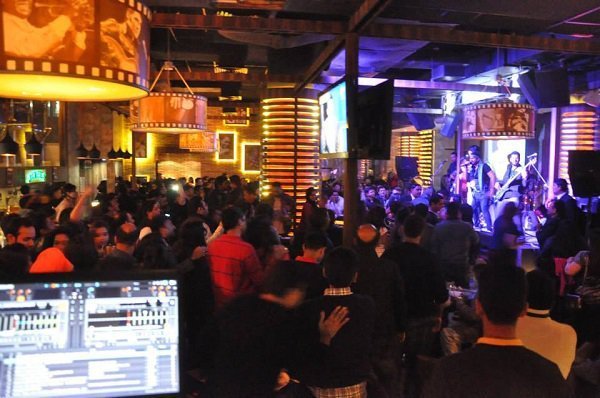 11. Out of the Box, HKV
One of those places that has been around since forever, they host gigs on most Wednesdays and have special performances on other days as well. The schedule is never really fixed but check it out anyway.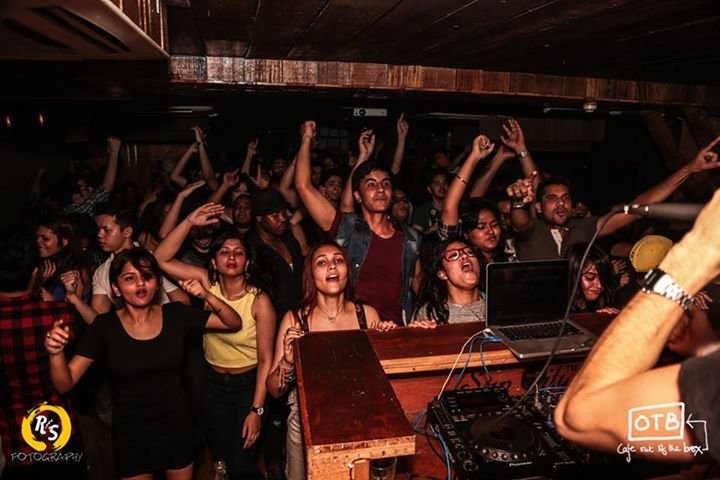 12. Amalfi, GK II
A friend told me they play some pretty good background music, and it turns out that elevator jazz CAN sound good once in a while. The place is a little expensive but the tunes are pretty sweet.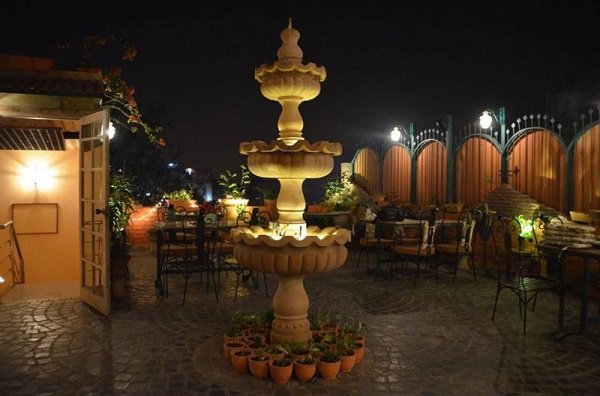 13. The Rose, HKV
This classy joint holds acoustic performances every Saturday (or is it Friday?). It also doubles as a hotel and an art gallery, so you can up your sophistication game while listening to some chill music.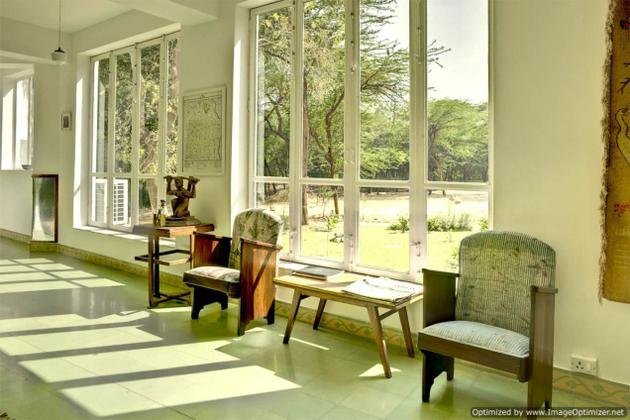 14. Raasta, HKV
They regularly host some pretty solid DJs and have been known to also have some acoustic gigs once in a while. With a usual fare of vaguely Reggae music playing in the back, Raasta isn't a bad option.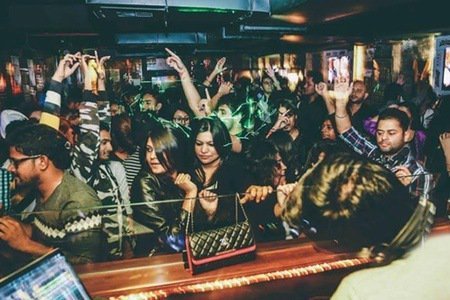 15. Cocktails and Dreams, Speakeasy, Gurgaon
Once you get past the name, this is actually really nice place to catch a lot of good jazz bands also also check out some fun mellow jams. The music at the back is always one point as well.

15. Manhattan The Craft Brewery, Gurgaon
Solid beer scenes and a pretty good playlist guarantee that you'll be singing (stumbling) through the songs in no time.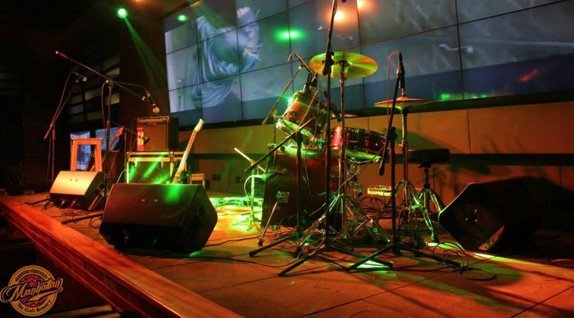 16. Roost Bistro, HKV
Their playlist usually has some funk from the '70s going through and they regularly have live gigs as well. Pretty sweet.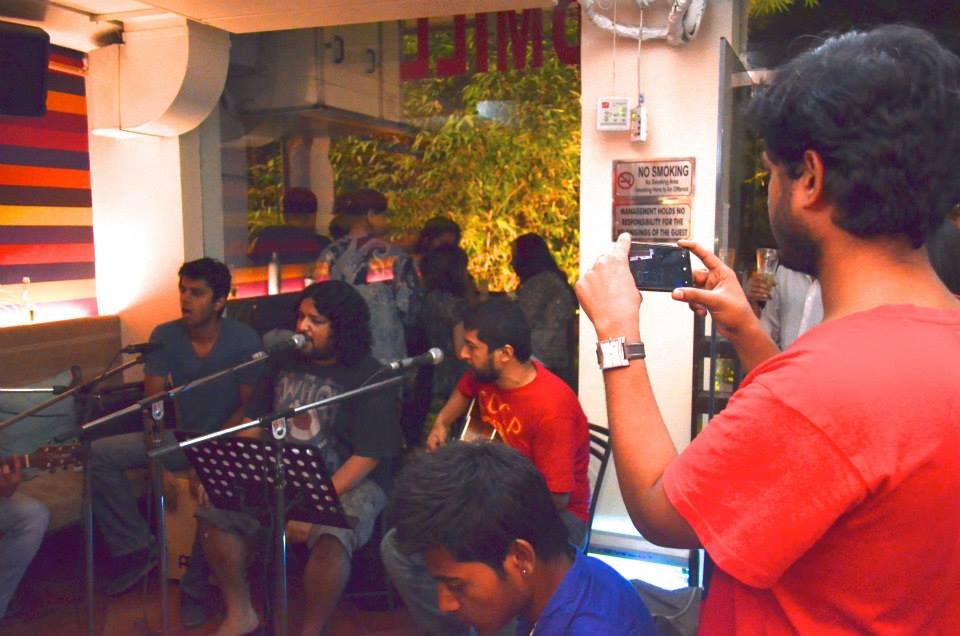 17. Matchbox, HKV
Another live gig venue in the heart of South Delhi. A regular HKV place with music, food and drinks (Who's complaining?)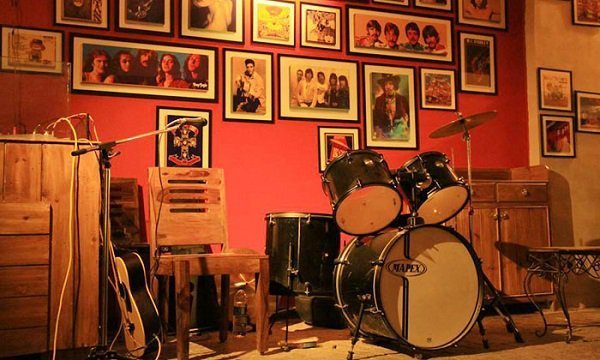 18. Lodi – The Garden Restaurant, Lodhi Colony
The drinks and food are kind of steep, but they do host live music of a wide variety ranging from fusion to singer songwriters, so just pre-game a little and enjoy some good music in a nice environment.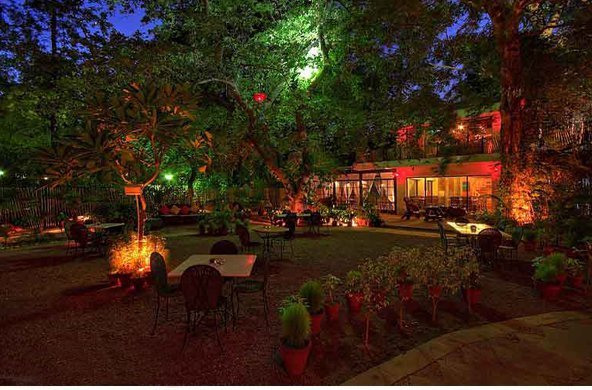 19. Barsoom, HKV
They might seem like a place that only plays techno, but they actually have jazz jams on Sundays, hip hop nights which are always fun and bring down some pretty futuristic DJs as well.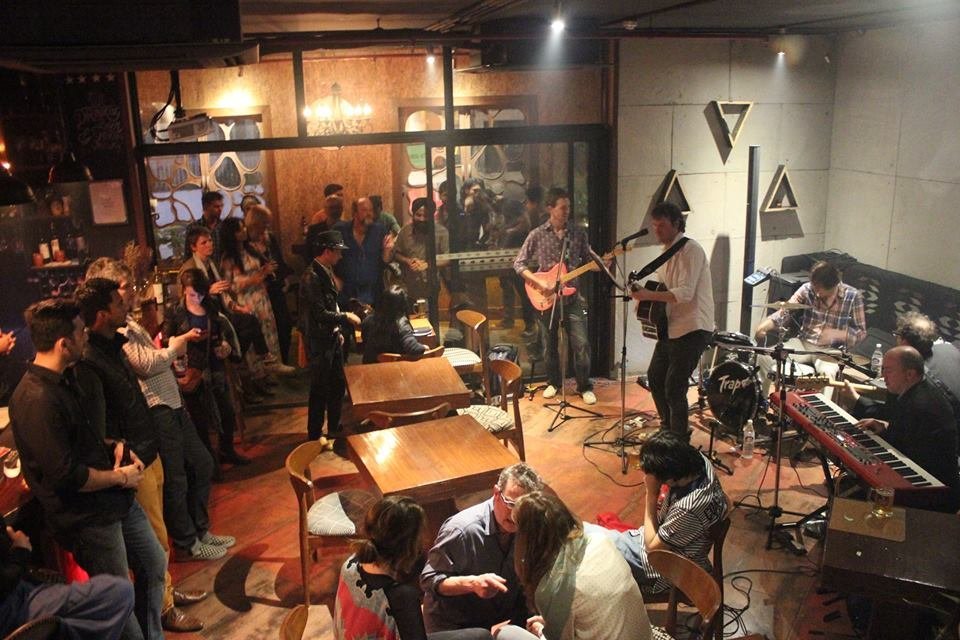 20. Soi 7, Cyber Hub
The playlist here is a good mix of electro, though some people might disagree. The ambience, beer and music is pretty great.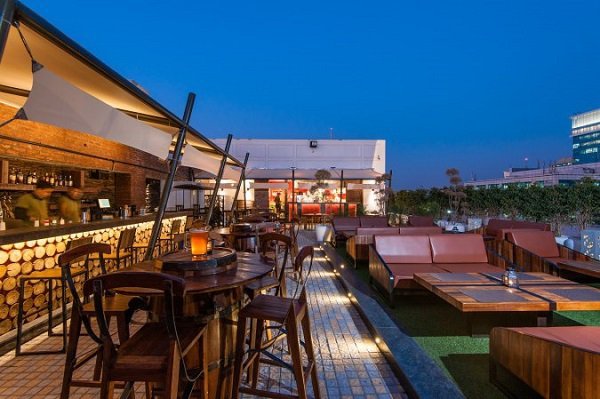 21. Smokey's Bar and Grill, GK ll
Another place hosting karaoke nights and playing decent music on the side. The songs might get repetitive, but they're good songs so whatever right?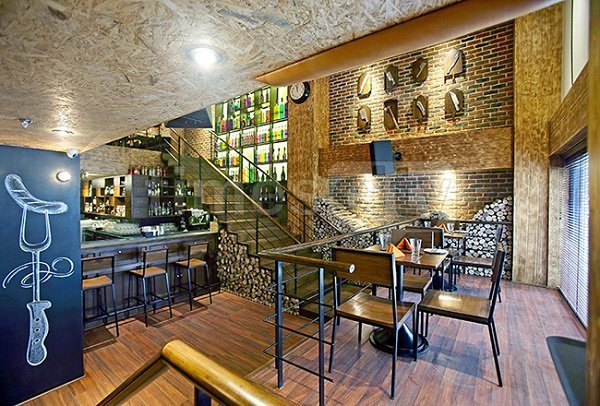 22. China Kitchen, Hyatt Bhikaji Cama Place
They've got some amazing food, especially the marinated duck. Their mojitos are also really good. Combine this with their music and it's kind of an all in one.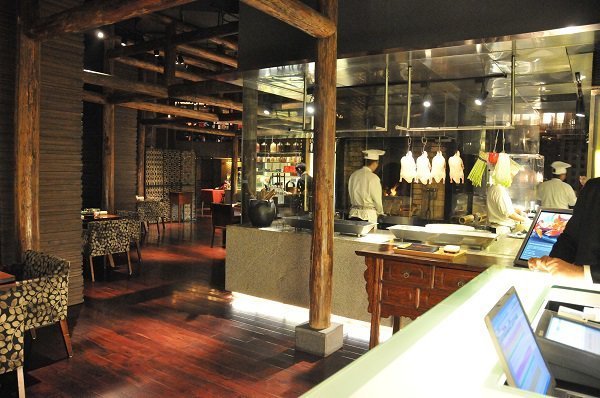 23. The Toddy Shop, HKV
Gorge on some of the best Kerala style food in the city and enjoy some diverse and interesting music while at it. They host gigs by singer songwriters and are open to musicians jamming, plus they have poetry nights.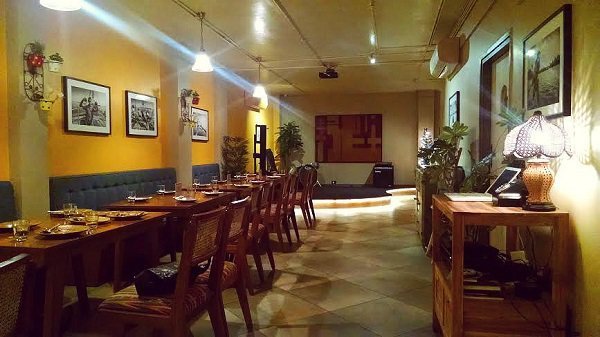 24. Zu Tisch, GK I
This fancy little spot in GK hosts open mic stand up comedy nights every Monday, with a mix of newbies as well as more seasoned comics taking the stage. They also host poetry slams and acoustic performances on other days.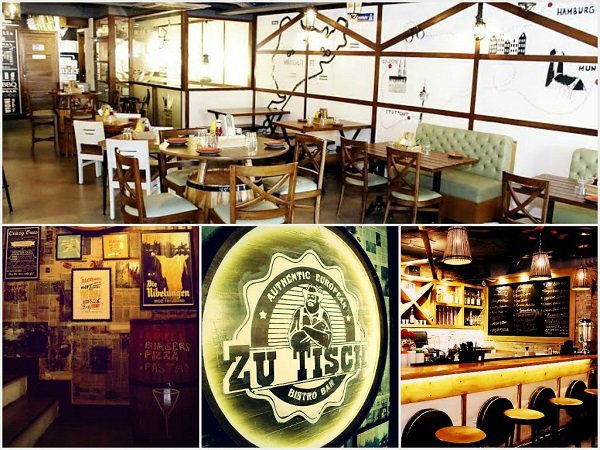 25. What A Comic Show, SDA
Another spot to catch some stand up comedy once in a while. The entire place is comic themed so the vibe is always pretty happy. Go on Saturdays to catch some music too.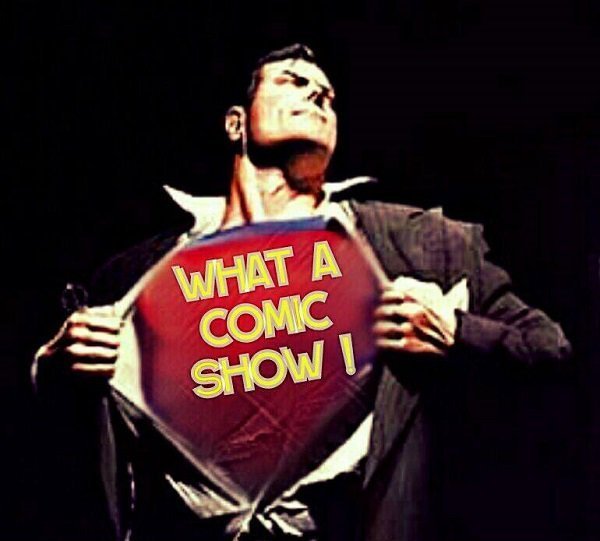 26. Barrels, Vasant Vihar
The decor of the place is like a bad acid trip, but they do hold gigs by a range of artists, apart from also having a weekly house band thing. The rates are pretty cheap too, but make sure the mannequins on the walls don't steal your drinks!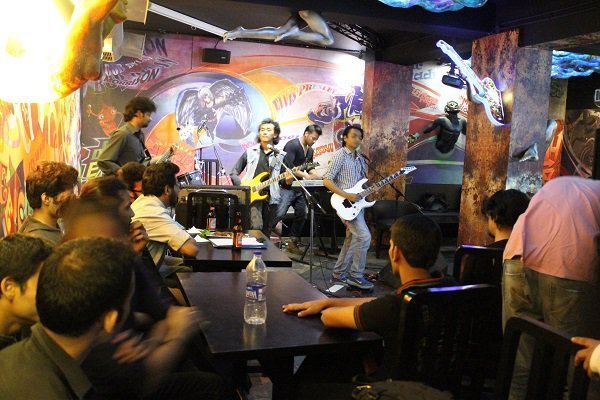 27. Re Cafe and Bar, Vasant Kunj
With the rise in comedy and stand up in the city, this spot had to join the fray. It's not the nicest crowd, but you may catch some pretty funny acts.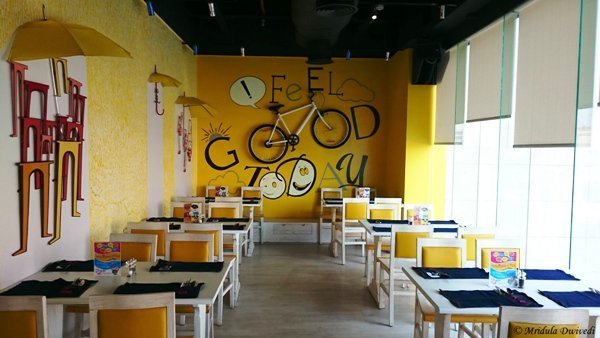 28. Chaayos, SDA Market
They serve chai in clay pots and host frequent poetry slams, so you're guaranteed to feel a little smarter when you walk out. Jokes aside though, it's a good place to catch the few poetry groups doing the rounds.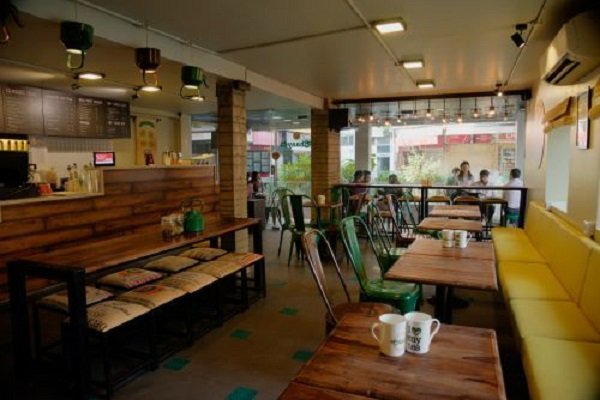 29. Summer House Cafe, Aurobindo Market
One of the best venues in recent times to catch some solid bands, DJs and even watch some stand up comedy. The place is pretty huge, plus you can avoid the Hauz Khas traffic, so it's a win-win.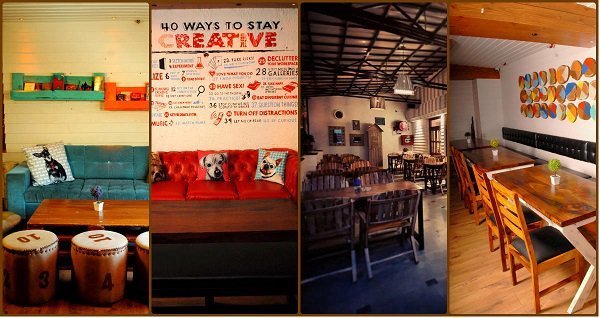 So which of these places are you heading to tonight?