Not long ago, some one thought of a genius gastronomical idea: getting the delicious momos to India. As soon as these little pockets of happiness landed on our plates,  it  quickly became the most loved street food. Momos are enthusiastically consumed  by everyone on the streets. Now what if this happiness goes up by hundred times? Here are 15 varieties of momos that'll make you go from oh-I-am-so-hungry to mmm… Oh! Don't forget to try them with various mouth-watering chutneys.
No one can eat just one. Seriously!
1. Fried Momos
These delicious momos are filled with sautéed vegetables and pepper seasoning. These deep fried, crispy hot momos taste best with mayonnaise and hot chilli-garlic sauce. They promise a perfect crunch as soon as you take a bite.
2. Steamed Momos
Imagine eating a plate full of hot steaming momos on a cold, winter evening. These half-moon shaped momos have a thick wrapping with a juicy filling of soy chunks, paneer and seasonal vegetables. They taste delicious with cool mint chutney or fiery chilli sauce.
3. Tandoori Momos
How can you be in India & not get a tandoori twist? Tandoori momos are a perfect treat for your desi taste buds. They have a sumptuous flavour and a rich texture, and have become a tasty temptation. This fusion experiment is very famous amongst momo lovers. You can enjoy veg or non-veg tandoori momos at various restaurants.
4. Wheat Momos
Can't have a plate without worrying about your health? Here is a perfect momo-meal for all the health conscious people. These momos are made with wheat, so you can enjoy as much palatable treats as you want to. Team them up with fiery chilli sauce for an exciting flavour.
5. Soup Momos
Enjoying momos with a hot bowl of soup is the best way to spend your evenings. But, what can be more amazing than these two coming together! This genius recipe is prepared with spicy and tangy vegetable/chicken broth and piping hot momos are added to increase the flavour.
6. Kothe Momos
Influenced with Indian and Tibetan cuisine, Himalayan food is very tasty and healthy. These Himalayan pan fried momos are filled with appetizing vegetables and fried ginger is one of the key ingredients. With a charred crispy covering, they also come in varieties – chicken, pork and veggies to make you go from super hungry to superbly well fed!
7. Chilly Momos
Chilly momos or popularly known as C-momos is a fiery plate of momos prepared with hot, tangy sauce. It gives the steamed texture of momos the right amount of hotness. The momos are prepared with spring onions, sliced green chillies, fresh bell peppers and scallions. The sauce is made with soy sauce, chilli sauce and ketchup. Between the acidity of soy sauce & the hotness of the chilli sauce, the sweetness of ketchup brings along the right amount of balance.
8. Cheese Momos
Imagine the forces of creamy cheese & soft, steamy momos coming together? A food lover's ultimate dream come true! Cheese momos have a rich filling of baby carrot, golden fried onions and crispy potatoes with hot, melting cheese. Thick texture of cheese along with the filling is a roller-coaster ride of interesting flavours coming together.
9. Chocolate Momos
If you're doubting the very existence of this dish, quash all doubts already! Chocolate momos will definitely surprise you with its sweet savoury flavour. The salty flavour of the wrap and bitter-sweet flavour of the chocolate will make you an instant fan. Juicy and succulent, these tempting momos are a delight for every food enthusiast.
10. Paneer Momos
Food legend has it, no dish can ever go wrong if it has the trusty paneer in it.  Paneer momos are  filled with fresh, crushed paneer and can be easily found on the busy streets of different Indian cities. Next time you have a paneer craving, try these momos out!
11. Keema Momos
Keema has always been a non-vegetarian's delight and these keema filled momos are the best way to treat yourself. Prepared with marinated minced meat, medium fried peas and freshly grounded pepper corn, this dish is must have.  Try one, trust us, you'll be hooked for life!
12. Chicken Momos
These juicy and flavoursome momos filled with tender chicken and spices will leave you salivating & wanting for more. The juicy chicken is indeed the hero of the dish.  Enjoy them with fiery chilli chutney which enhances the taste of these juicy, steamed momos.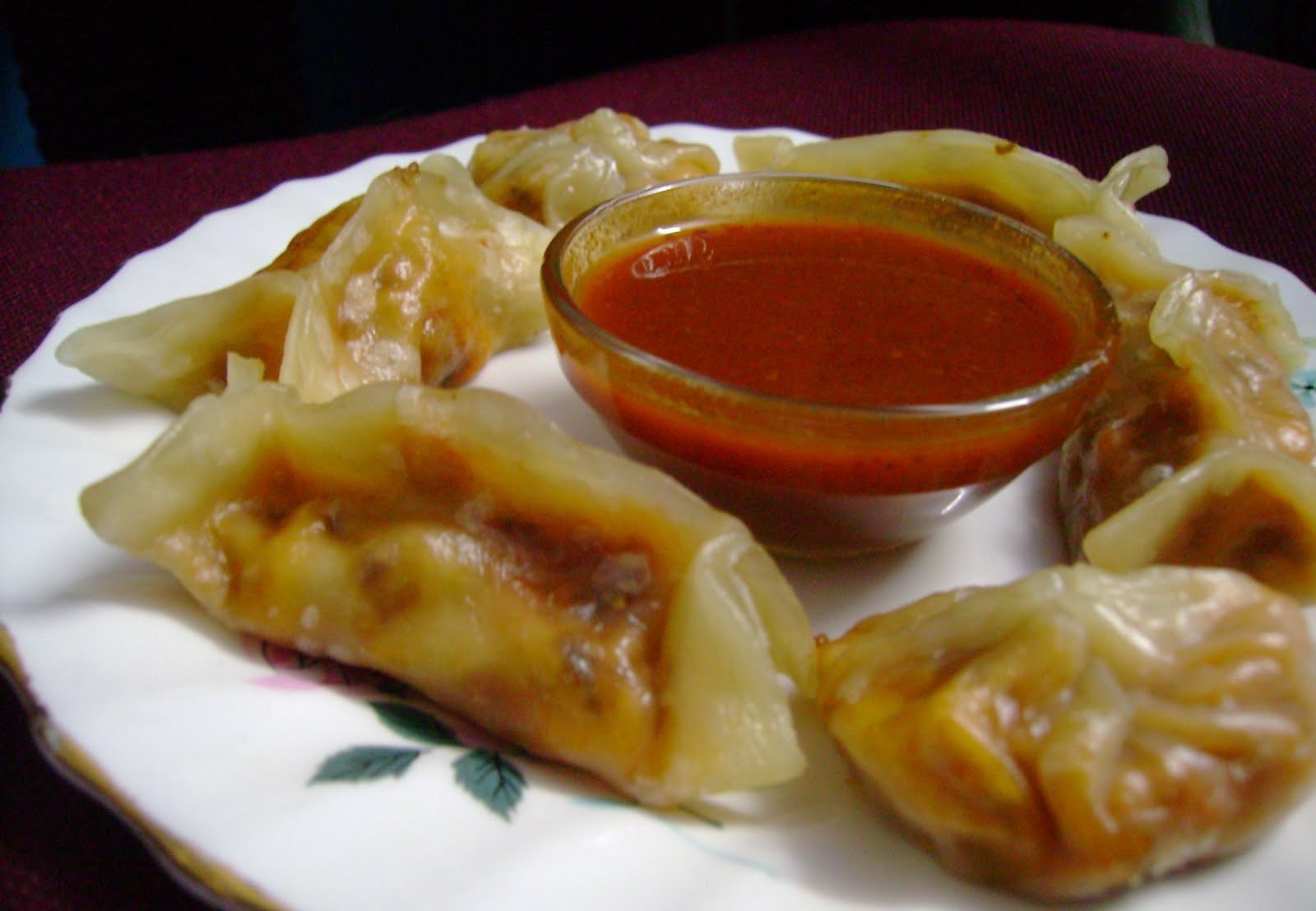 13. Veg Momos
Don't fall for the vegetarian tag for these momos are hit with vegetarians & non-vegetarians alike. The texture of the vegetable filling is crunchy and is cooked beautifully with freshly grounded spices.
14. Sweet Momos
We have been enjoying these momos since our childhood, especially on Ganesh Chaturthi . These scrumptious momos or modaks are prepared with full milk, sugar, crunchy coconut and a hint of cardamom. Nuts and dry fruits are added to give these sweet treats a rich flavour. Serve them with cold kheer or condensed sweet milk to make this dish a total knock-out.
15. Shogo Shabril Momos
Potatoes & meat is a classic combination for many. Don't believe us? Ask the Bongs! Potato & meat momos is a dish you should definitely try out! It is a piquant meat filling wrapped in soft mashed potatoes. These fried meat-potato momos can be enjoyed with pungent and spicy mint chutney or pepper-chilli chutney .
We suggest you must try all the 15 finger licking momos.