There is something so satisfying about running your own business. When your talent can make money for other people, why not use it to make yourself a little business empire? All it takes is a spark. An idea. And then, all you need to turn that spark into a brilliant light is the fuel we call "the drive to succeed." If you have the spirit but have curbed it because of certain doubts, read the stories of these young Indians who are living their dreams and ruling the markets as well.
1. Rajiv Srivatsa and Ashish Goel : Co-Founders Of Urban Ladder
Rajiv and Ashish worked with companies like McKinsey and Yahoo before they gave up their corporate jobs to form Urban Ladder. The idea of Urban Ladder came to them when the two moved next to each other in Bengaluru and found furniture shopping a disappointing experience. The rest, as they say, is history. That was all the impetus these two needed to open an online furniture business that is now present in more than 12 cities across India!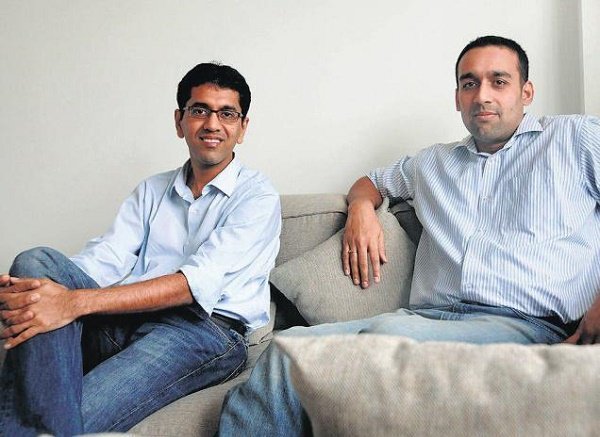 2. Rohit Chadda : Co-Founder Of FoodPanda
Before venturing out in the food industry, Rohit was a banker at Merrill, in the UK. A foodie himself, Rohit spent a lot of his time in the UK searching the Internet for the best food delivery joints. "Why not stream-line this experience?" he thought. He took the big leap when he quit his cushy job and moved back to India to pursue his dream. FoodPanda now delivers from over 2000 restaurants across 10 cities. And things are looking up!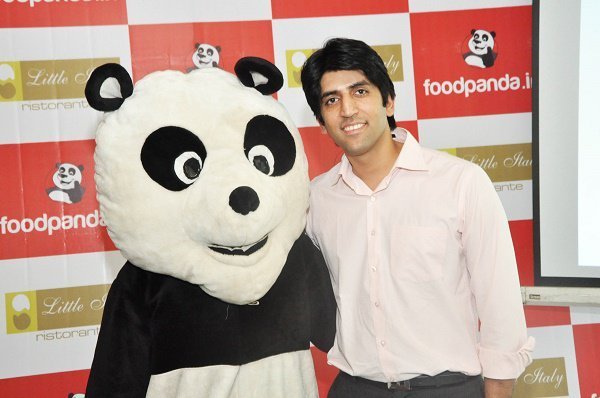 3. Rohan Verma : Founder of MapmyIndia
Before Google Maps infiltrated the Indian market, navigation was made super easy by a company that was founded by a humble and young entrepreneur. MapmyIndia was started by Rohan Verma, a Stanford graduate whose dream was to make commuting in India a whole lot easier. Unlike Google, MapmyIndia allows you to search for places by address. So if you want to go to your friend's house but don't know the directions, just feed in the address and let MapmyIndia do the rest. He was just 19 when he started the company!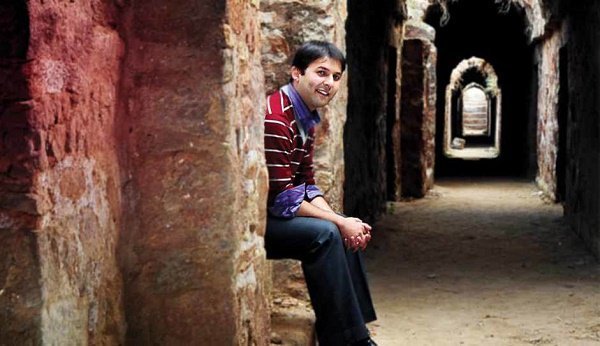 4. Rajat Tuli and Rahul Anand : Founders of HappilyUnmarried
Most people would be quite dejected if they lost their jobs. But not Rajat and Rahul. They saw it as an opportunity to make something out of themselves and to achieve their dreams. They decided to form HappilyUnmarried, a merchandising and retail chain that has made a business out of quirky desi one liners. While most of their friends and family thought they were being foolish, they went with their gut feeling and today, HappilyUnmarried has 23 stores across India. Now this is what you call "Driven To Succeed."
This is their story.
5. Rohit Bansal and Kunal Bahl : Co-Founders of Snapdeal
What do you get when you bring a graduate each from Wharton and IIT together? Snapdeal! Initially, Snapdeal started as a portal for online deals. But the duo has loftier ambitions. It soon grew to become one of India's largest online market places. Its inception was inspired by the success of Alibaba.com. Today, Snapdeal gives stiff competition to well established companies like Amazon and Flipkart.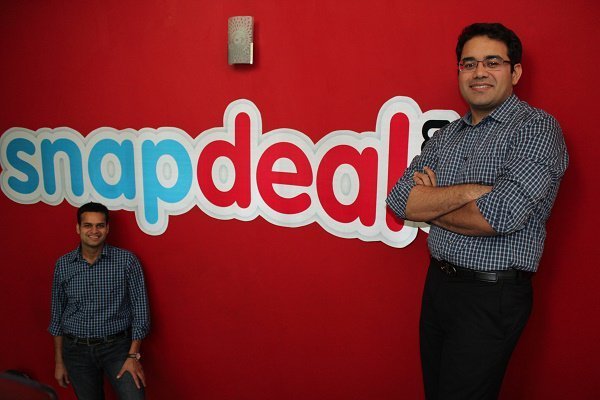 6. Bhavish Aggarwal : Co-Founder of Ola Cabs
A pass out from IIT, Bhavish started Ola Cabs from his home after he quit his white collar job at Microsoft Research. He worked with the IT giant for two years, where he filed two patents under his name and published three papers in International Journals. Not one to rest on his laurels, he gave in to the entrepreneurial itch and quit his job to start Ola with his friend Ankit Bhatia. Today, he successfully runs Ola, that has a fleet of over 18,000 vehicles and is funded by SoftBank.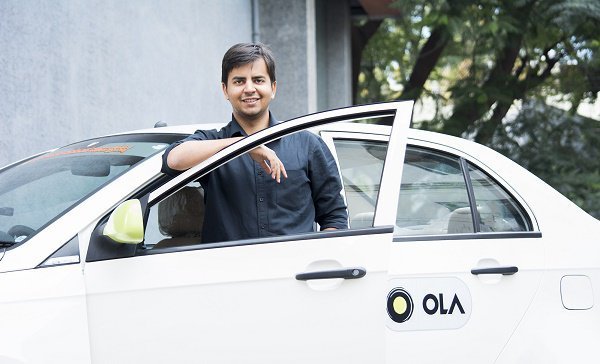 7. Phanindra Sama : Founder Of Red-Bus.in
They say that a problem is simply an opportunity that hasn't presented itself. You don't need to tell that to Phanindra Sama. The idea of Red Bus came to him out of sheer frustration when he was unable to get a bus ticket to his home town. Voila, Red Bus was born. The guy recently cashed out and is now a multi-millionaire. Oh yeah…
Here's his story.
8. Rahul Sharma : Co-Founder Of Micromax
Everyone can see the obvious. But not everyone can take advantage of the obvious. Micromax started as a IT firm which, at one point of time, was a distributor for Nokia phones. They jumped into phone manufacturing when Rahul observed the need for longer battery life among Indian users. He was the brain child behind Micromax's first break-out success, a phone that had a battery life that lasted up to one month. By keeping it's price point low, Micromax became very successful. So successful, that it surpassed Samsung in sales in India. After all, a phone endorsed by Hugh Jackman ought to be successful, right?
9. Advitiya Sharma : Co-Founder Of Housing
If rumors are to be believed, then Housing was formed when 12 IITians couldn't find accommodation in Bombay. Of course, as we have seen time and again, the mind of a bored or frustrated engineer can work absolute wonders. This problem motivated them to start some thing of their own and make sure that no one else faced the problems that they faced. Today, Housing, which is run by the 26 year old Advitiya, is one of India's most highly valued start-ups.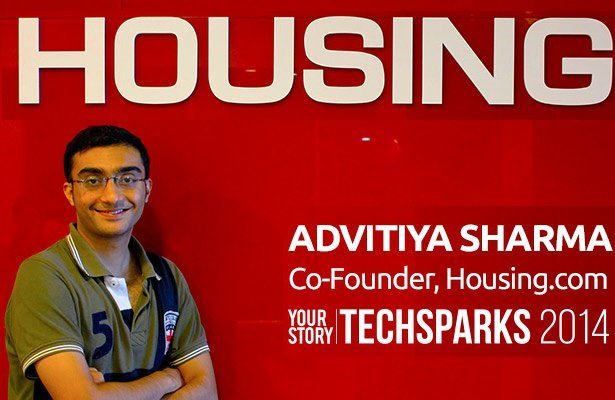 10. Deepinder Goyal : Founder Of Zomato
Deepinder got the idea to start Zomato while he was hanging around in the pantry of Bain and Company. He noticed people lining up to see menus of different restaurants and trying to decide where to order from. That's when he realized that if he started something that gave in-depth information about all restaurants to users, they would be super happy! Since that day, Zomato has grown into an MNC present in over 21 countries!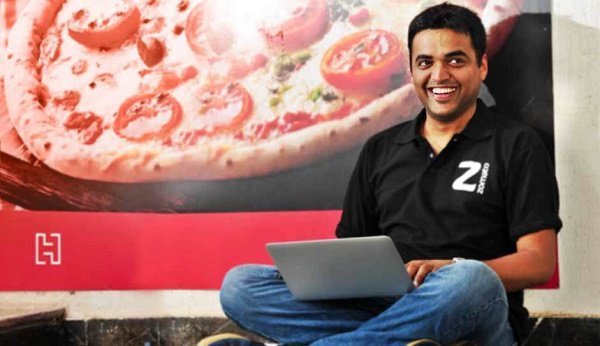 11. Richa Kar : Founder Of Zivame
A while back, Richa was just another SAP consultant who worked a dreary 9 to 5 job. But she aspire for something more. And she constantly searched for opportunities to make her mark. One day while working, she noticed that Victoria's Secret's sales doubled during Christmas. This was the spark she had been waiting for. She got inspired and formed Zivame, a company that addressed the inner most needs of women. Inner most, get it?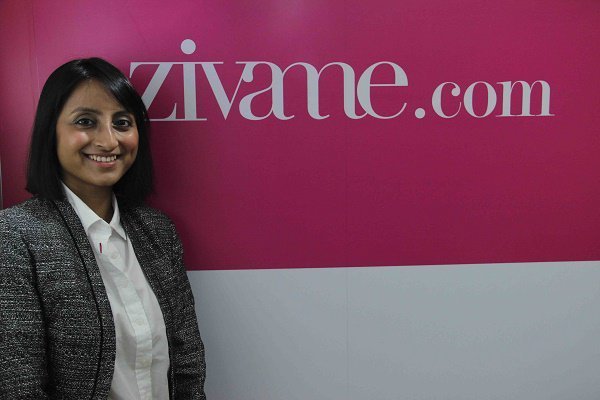 12. Sachin Bansal and Binny Bansal : Co-Founders Of Flipkart
The funny part about these two IITians is that both of them worked for Amazon India. Initially, they thought of starting a competitive search engine, but then realized that the e-commerce market in India was very small. So they decided to make it just a little bit bigger. Why serve at Amazon when you can rule at Flipkart? Imagine giving stiff competition to your ex-employer! Daring, I would say.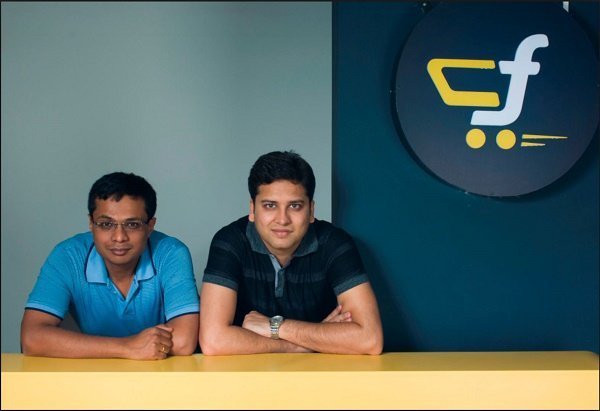 13. Sumit Jain : Co-Founder Of Commonfloor
A defining fact about entrepreneurs is that they're willing to give up comfort and surety to have a shot at achieving their dreams. Sumit Jain did just that. He was working with Oracle as a part of the technical staff before he decided to venture out on his own. He started Commonfloor back in 2007 as a platform that brings neighbours of the same community together. Today, it's one of the top names in online real estate. Did we mention that it's backed by Google Capital? It's like they say, luck is when preparation meets opportunity.
14. Mukesh Bansal : Co-Founder Of Myntra
Myntra started out as a humble personalisation website where consumers could customize T-Shirts, mugs, photo frames, etc. For three years, it operated on this business model. But Mukesh Bansal was not satisfied. he was driven to achieve more. Slowly and steadily, he built up Myntra into one of the biggest e-commerce websites for fashion in India with over 1000 brands under its wing.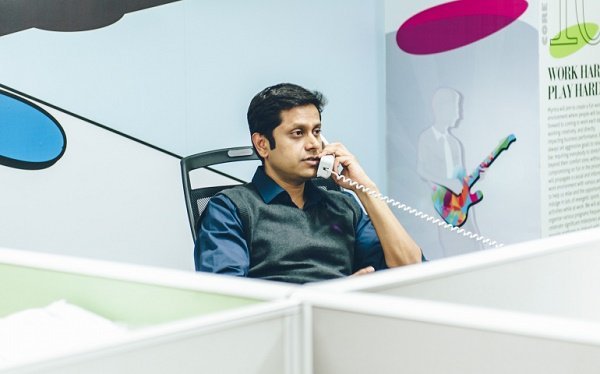 Inspired much? Don't forget to tell us what drives you! Share your stories here .
Sponsored by Ford Figo Aspire.