"People don't take trips, trips take people."- John Steinbeck
The need to travel is perhaps the most primal instinct of the human race after food, water and sleep. I think that's probably one of the major reasons why, every year on 1st January, almost all of us scout the calendar for long weekends. That said, quite a lot of our "epic road trip" plans never see the light of day.
Sure, we can go ahead and blame it on our hectic work-life, but the truth is that maybe, deep inside, we've always been a little uninspired to pack our bags and hit the road. Chances are that it's going to change after you read the amazing stories of these crazy road-trippers:
1. Meet the Baids, the crazy Indian family that went on an epic road trip travelling through 11 countries in over 111 days!
Anand (37) and Punita Baid (36), along with their kids Yash (12) and Driti (8) went on an epic 111-day road trip from Bengaluru to Paris. Yes, a freaking road trip from India to France! Now, how cool is that? One family. One car. 22,780 kms. 11 countries and more than 50 cities! Phew…
2. Without spending a dime, Australian photographer Shantanu Starick successfully travelled 5 continents and remained on-the-go for 29 months!
Inspired by the "sharing economy" Starick has made a full-fledged living out of travel and photography with a project he calls The Pixel Trade . Starick has photographed hotels, restaurants, coffee shops, weddings and more in exchange for the basic essentials, transportation and anything else that he needed to survive.
3. The Schmids have been on a road trip since the past 31 years!
Put simply, the Schmids may be the most hardcore road-trippers on the planet! Don't believe it? Here's their latest Guinness World Record entry:As of 12 June 2015, the longest driven journey is 708,050 km (439,961 miles) and was achieved by Emil and Liliana Schmid (Switzerland) who travelled across 181 countries in the same Toyota Land Cruiser in a journey that started on 18 October 1984 and is still ongoing.
4. The Walker family travelled a freaking 13,000 miles to meet the Pope.
The Walker family left their home in Buenos Aires, Argentine in March 2015 traveling through 13 countries in a Volkswagen bus to see Pope Francis in Philadelphia as he visited the US for the first time in September 2015.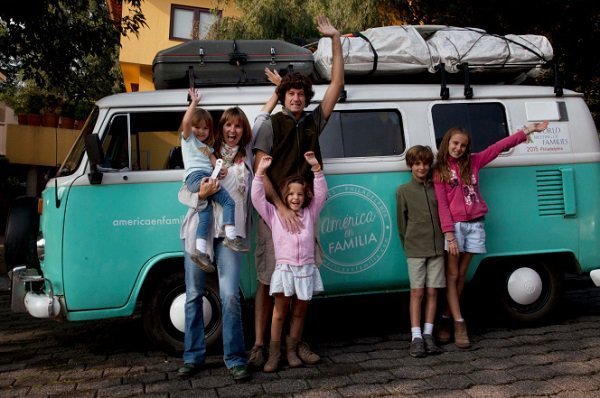 5. After dropping out of the presidential race, Texas governor Rick Perry decided to take a road-trip with a friend back home.
So what's a guy to do after he drops out of the presidential race, except take a road trip with a buddy? That's apparently what former Gov. Rick Perry decided, anyway.Perry left the presidential race in September and decided to head back from California with friend Tommy Orr in what he calls to be his dream car, a 1972 Chevy Chevelle SS. Well, that's one hell of a way to deal with a loss, isn't it?
6. Recently, Gunther Holtorf completed his 24-year-old trip after driving 556,000 miles across 215 countries!
The 77-year-old set off in his Mercedes 300GD with his late wife Christine in 1990, with the plan of visiting Africa. They tackled gravel and mud-covered, pothole-ridden roads without problem and, after seeing the continent, decided to keep going.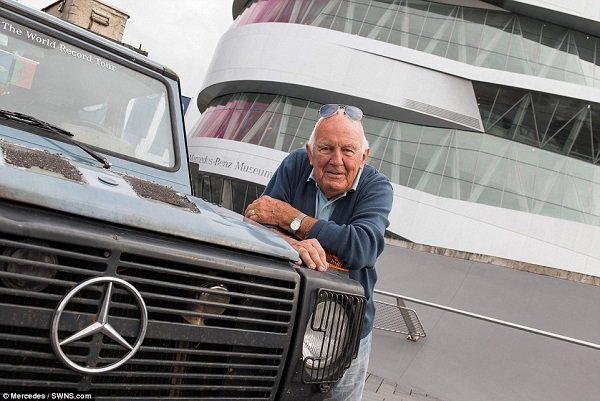 Source: dailymail.co.uk
Talking about epic road trips, here's one by Total Lubricants & the Brotherhood of Tourers (B.O.T) that definitely turned out to be truly epic. On 22nd September, 6 riders tamed the famous golden quadrilateral of India, covering a distance of 6,000 kilometres in just 118 hours! Their amazing ride started off from Mumbai, heading down to Chennai, rounding off at Kolkata and then Delhi and finally culminating in Mumbai on 27th September.
Sponsored by Total Lubricants