Bengaluru based fitness trainer Kavitha Ravindran uploaded a screenshot showing lewd messages that she had been receiving from a man.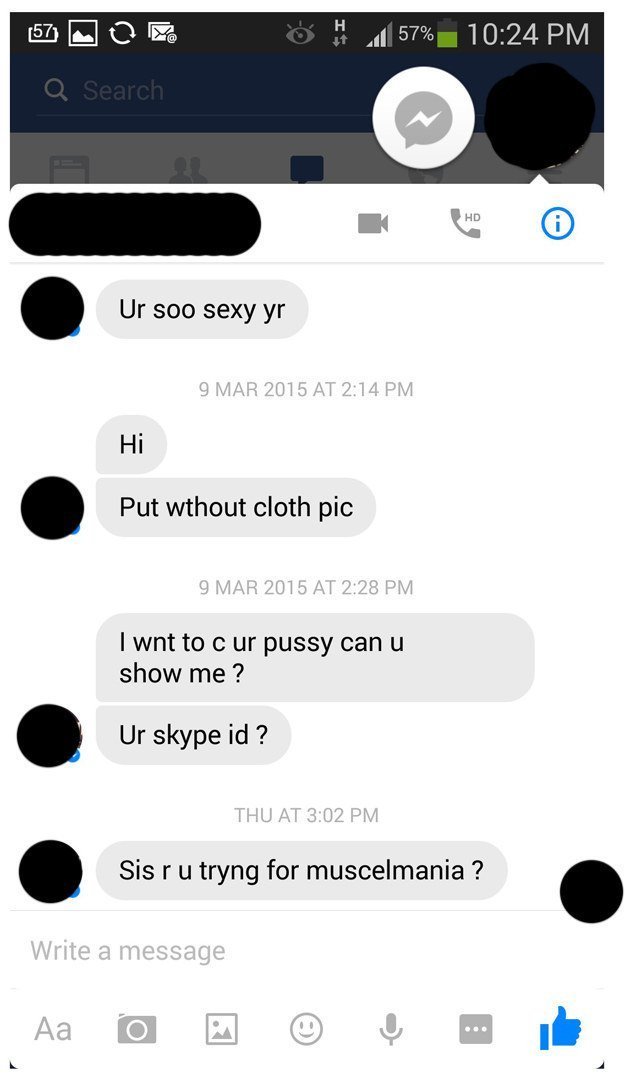 Originally, the picture carried the man's name and display picture.
However, Ravindran got a rude shock next day, as she realised her screenshot had been removed by Facebook for "violating community standards".
I have to appreciate FACEBOOK. Those pics have been taken down. Our society/media is such that it only protects the…

Posted by Kavitha Ravindran on Sunday, 12 July 2015
Apparently, naming and shaming offenders publicly "violates [Facebook's] bullying policies". The incident has since been reported by Buzzfeed and Mtv , giving rise to public outrage and support for Ravindran.
Interestingly, a new fact has come to light today, as Ravindran uploaded another screenshot where she had reported the lewd messages to Facebook. Strangely though, Facebook seems to find the messages just fine.
Few things I want to make clear. This is the first bit.- Internet is unforgivable place. People are questioning Why…

Posted by Kavitha Ravindran on Wednesday, 15 July 2015
Just makes me wonder, what kind of "community standards" is Facebook following anyway?