Mother Teresa was born on August, 1910, in today's Macedonia and named Agnes Gonxha Bojaxhiu. She was a great patron of peace and humanity and devoted her entire life to the service of the poor. She would not only feed the hungry, but treat everyone with equal respect. On her 105th birth anniversary, we share with you some lesser known facts about her life.
1. Teresa left her family at 18 to never return.
Mother Teresa left home at the age of 18 and joined Sisters of Loreto in Dublin to become a nun. She never saw her family again in her entire life.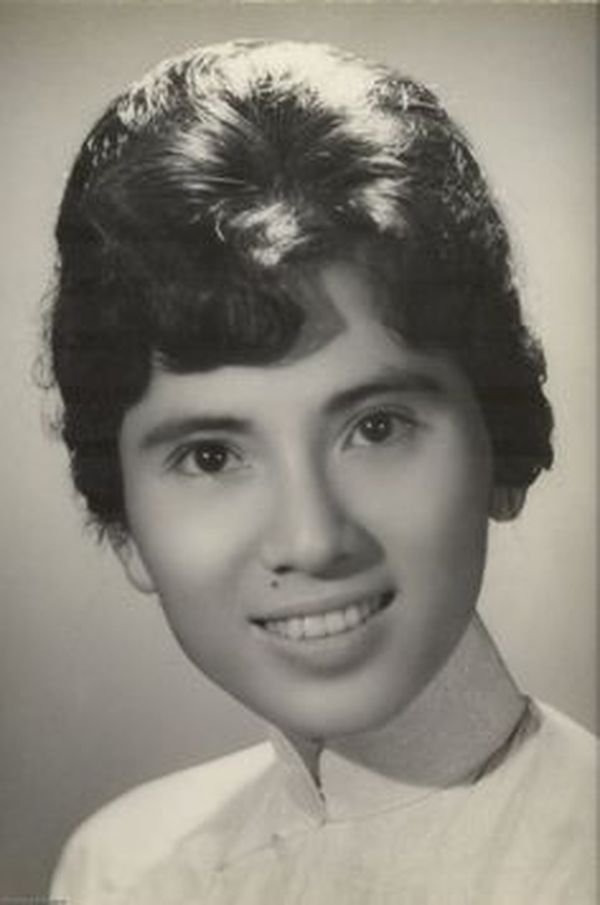 Source indianexpress.com
2. In 1964 during a visit to India, Pope Paul VI gave his ceremonial limousine to her which she offered to raise money for the leper colony.
Even though she kept the Pope waiting, he was impressed to see her dedication and offered to help her in the cause by giving his Limousine.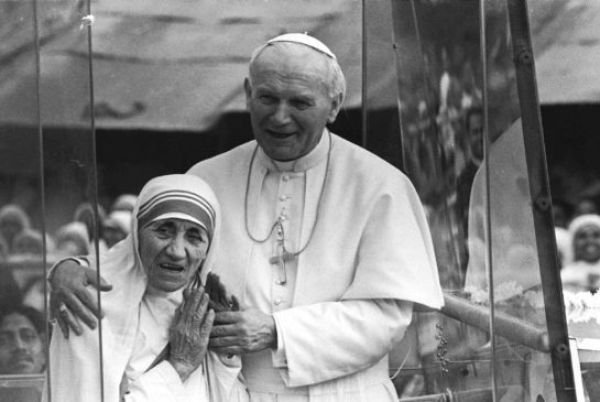 Source: www.thestar.com
3. Even someone like her with rock-strong faith in god experienced doubts in her belief.
Some of her letters written in 2007 reveal that there were times when she felt that God was not with her. "Where is my faith? Even deep down ... there is nothing but emptiness and darkness ...," she wrote. Despite this suffering of the feeling that God had abandoned her, she never showed her back on the poor and the needy.Source: M other Teresa/Facebook
4. She was only 8 years old when her father died. It is believed that he was poisoned by his political enemies.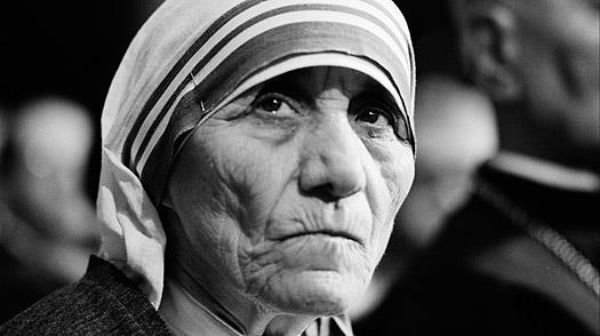 Source: M other Teresa/Facebook
5. She became close to her mother thereafter who taught her the value of service to the poor.
She would tell her "My child, never eat a single mouthful unless you are sharing it with others".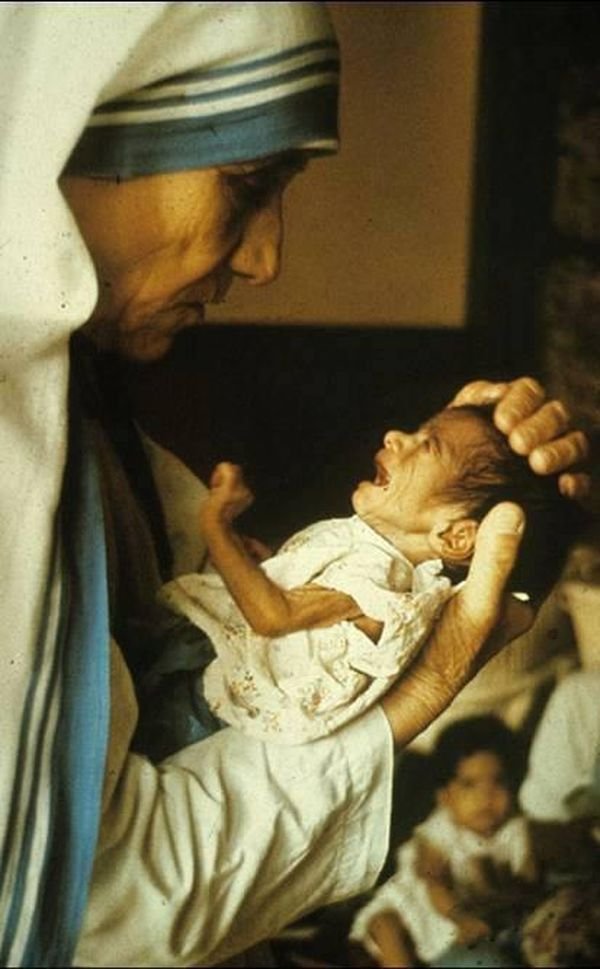 Source: M other Teresa/Facebook
6. While travelling from Calcutta to the Himalayan foothills to participate in a retreat, she had a calling that Christ asked her to leave teaching and join the service of the sick and the poor.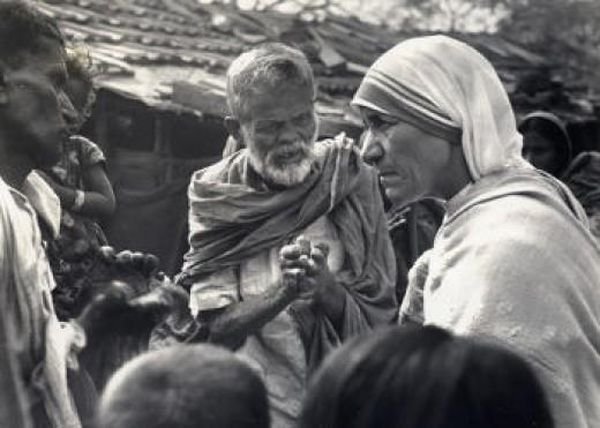 Source: M other Teresa/Facebook
7. In 1982, she secretly travelled to Beirut, Lebanon, and offered her service to the children of
Christian-dominated East Beirut and Muslim-dominated West Beirut.
She proved time and again that humanity knows no religion.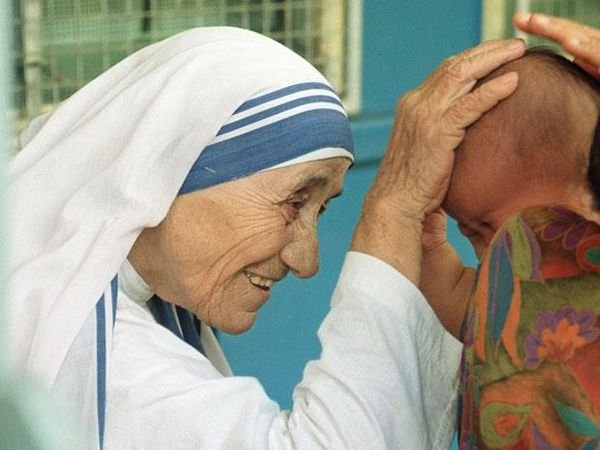 Source: M other Teresa/Facebook
8. She won the 1979 Nobel Peace Prize for dedicating her life to the sick and hungry.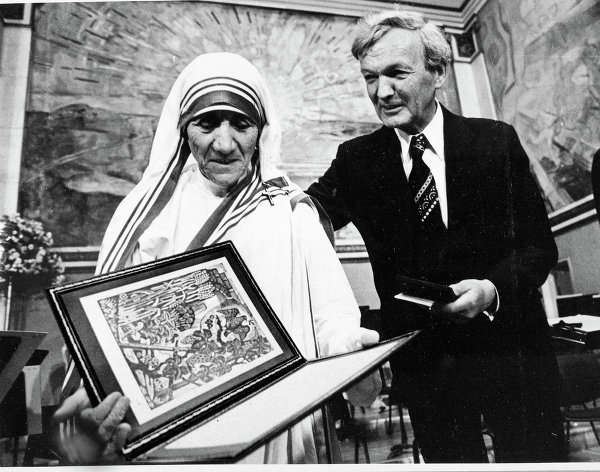 Source: www.buzzquotes.com
9. She openly expressed her opinion against contraception and abortion which drew heavy criticism.
In her Noble lecture, she said, "I feel the greatest destroyer of peace today is abortion."Source: www.buzzquotes.com
10. Teresa taught geography and catechism at St. Mary's High School in Calcutta from 1931 to 1948, where she later became the principal.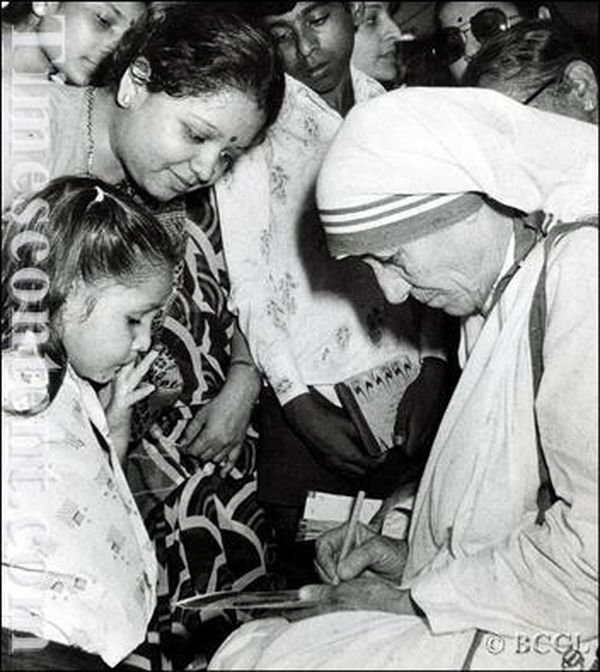 Source: M other Teresa/Facebook
11. Always working tirelessly for the poor, she founded a number of charity organisations for them.
She founded the Missionaries of Charity Brothers in 1963, the contemplative branch of the Sisters in 1976 , the Contemplative Brothers in in 1979 , and the Missionaries of Charity Fathers in 1984.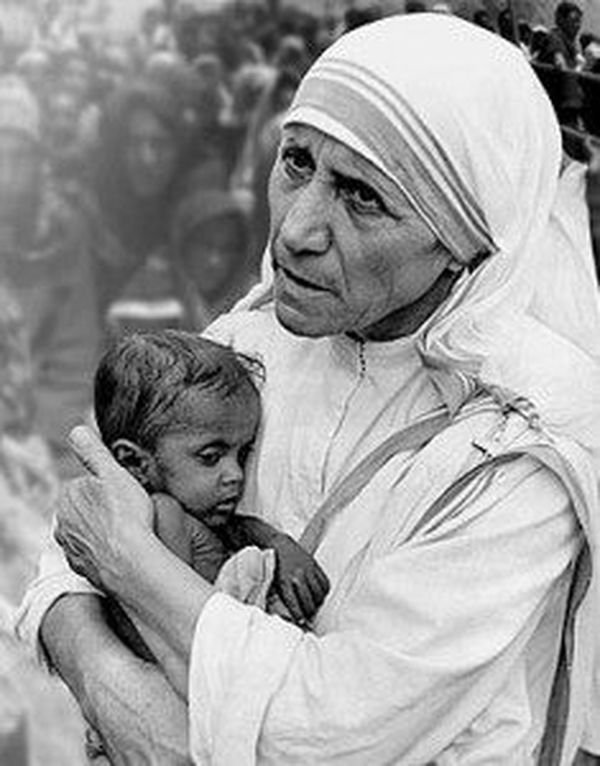 Source: M other Teresa/Facebook
12. Mother Teresa met Princess Diana in New York during her last days. Coincidentally, both died within a week of each other's death.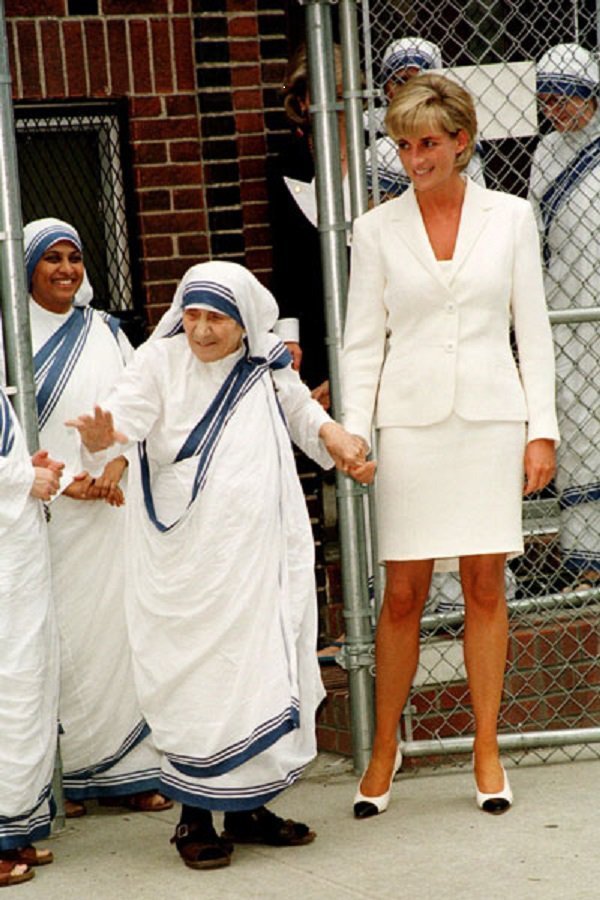 Source royaldiana.tumblr.com
13. She was voted as one of the 10 most admirable women 18 times in her life!
In Gallup's yearly poll, Americans voted her as one of the 10 most admirable women 18 times.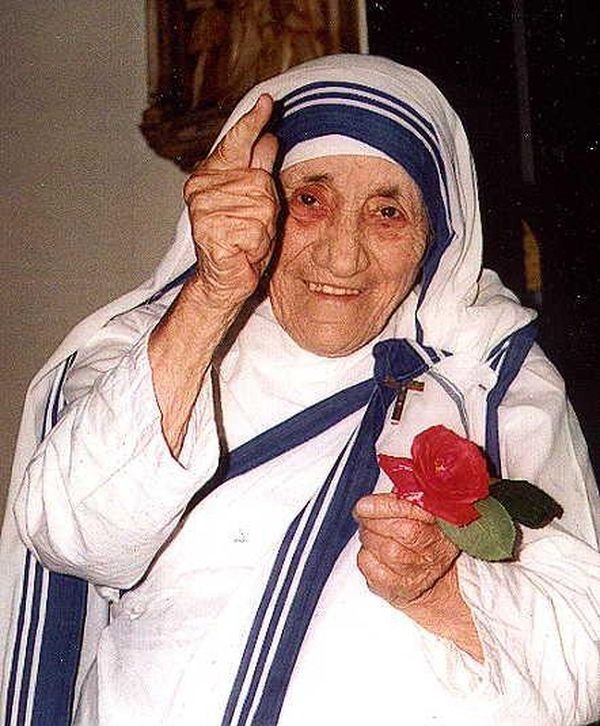 Source motherteresa/Facebook
"The hunger for love is much more difficult to remove than the hunger for bread."-— Mother Teresa