Good deeds are done every day. It isn't about just moral duty, it's about how much some people care about mankind. There is no personal gain involved, you do it out of the niceness of your heart. With so much wrong happening in the world, people have lost the ability to trust or have faith. But you should always have faith because there are people out there who do things not for their sake, but for humanity's sake. Still don't believe me? Let's see if this helps.
Here are 30 photos from around the world that are bound to rekindle your faith in humanity:
1. Johnny Depp answering the call of the 9-year-old who sent a letter to him asking for piracy lessons to help lead a mutiny against the teachers.
He actually showed up and not alone.
2. These Christians who apologised for homophobia at a Gay Pride Parade.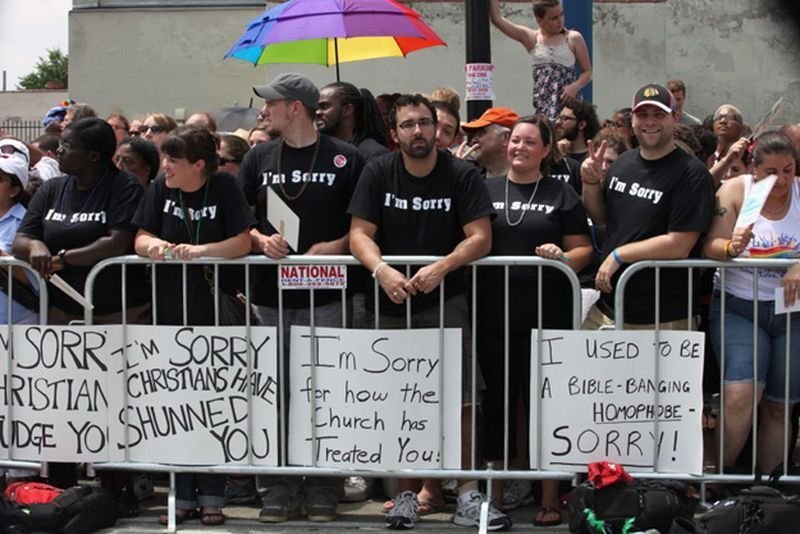 3. And the reaction they got.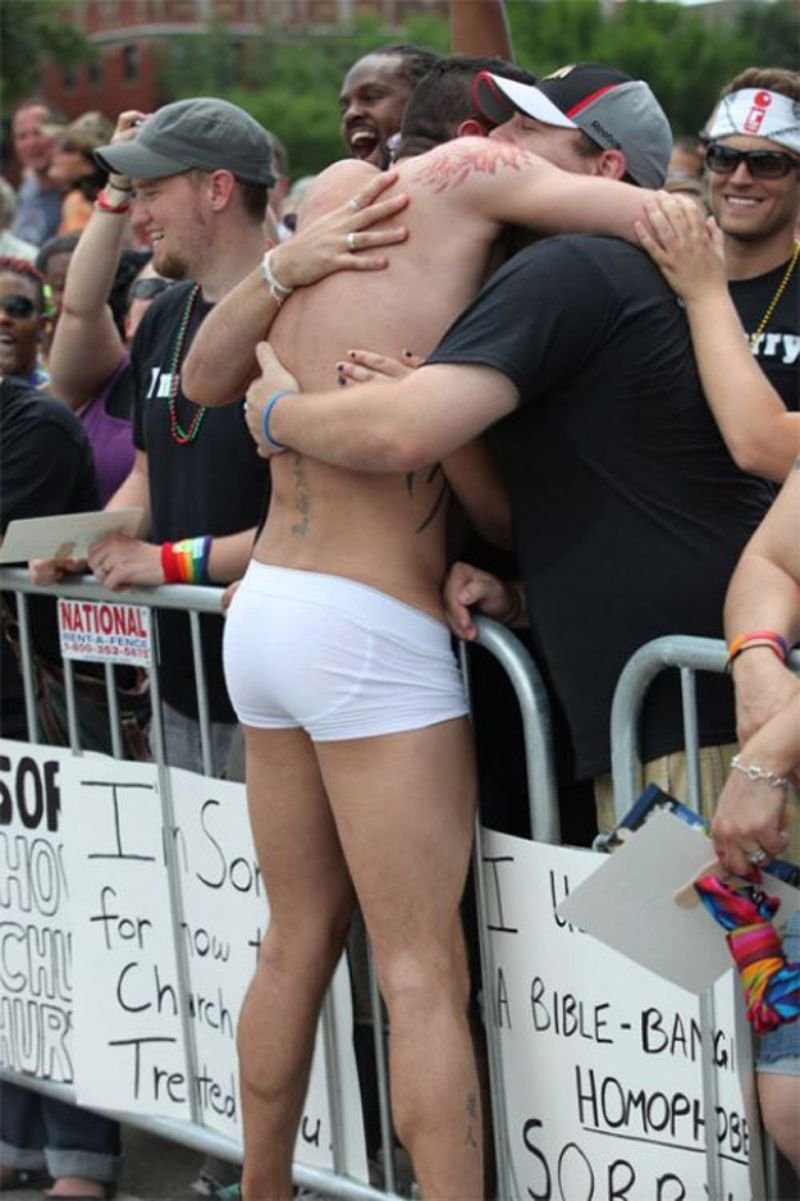 4. This riot police team in Thailand who laid down their shield as a sign of solidarity for the protesters they were ordered to block.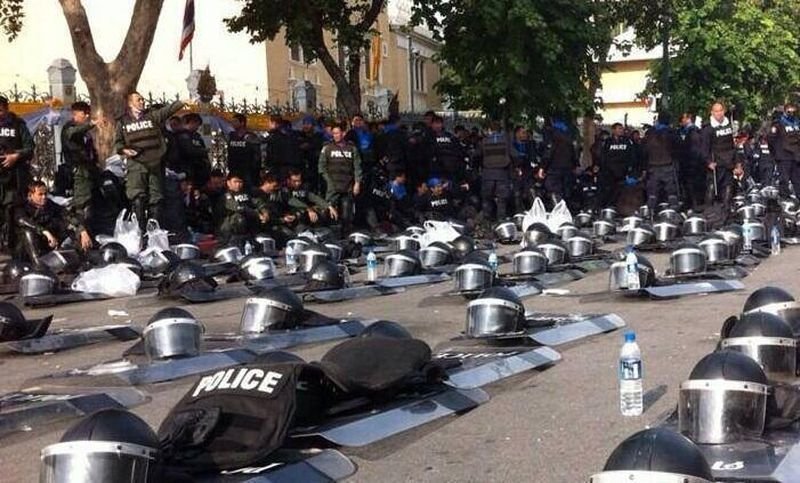 5. This old man who gave his shoes to a homeless person.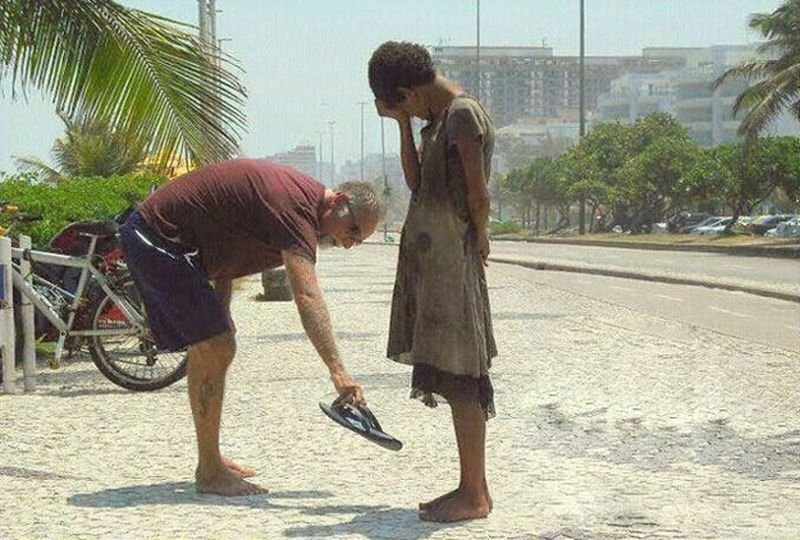 6. High school runner, Meghan Vogel, helps a competitor finish the race after she collapsed a few metres before the finish line.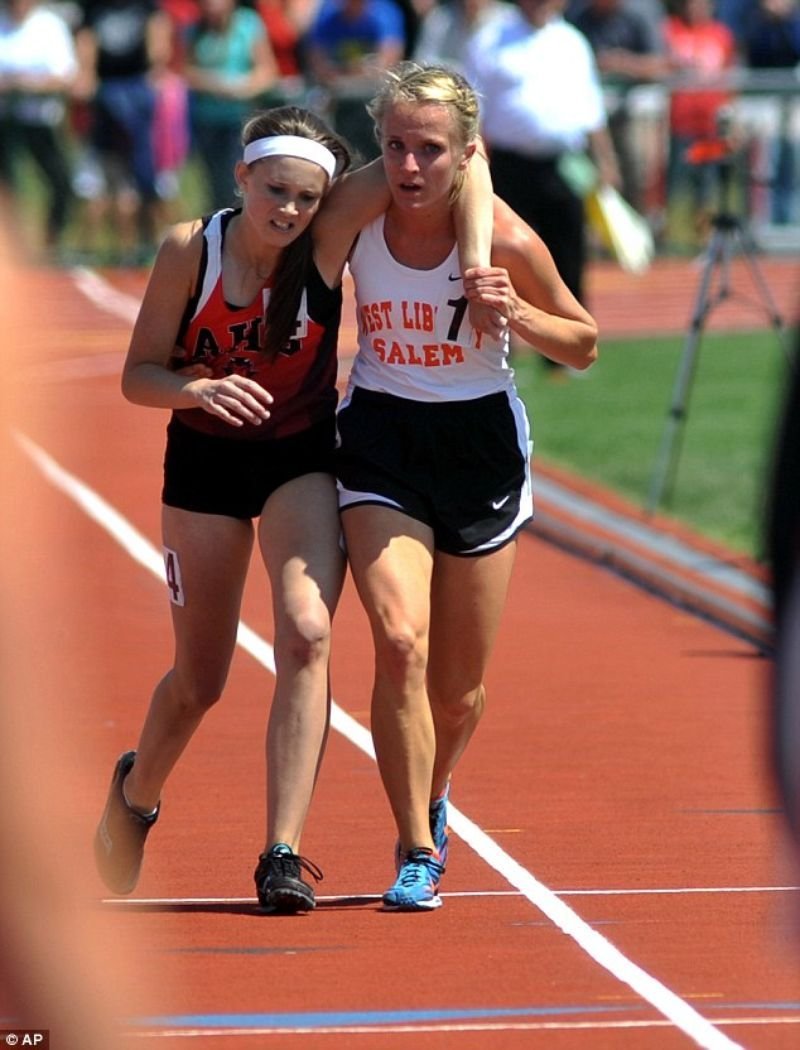 7. This Muslim mother with her kids dressed as Krishna & Radha.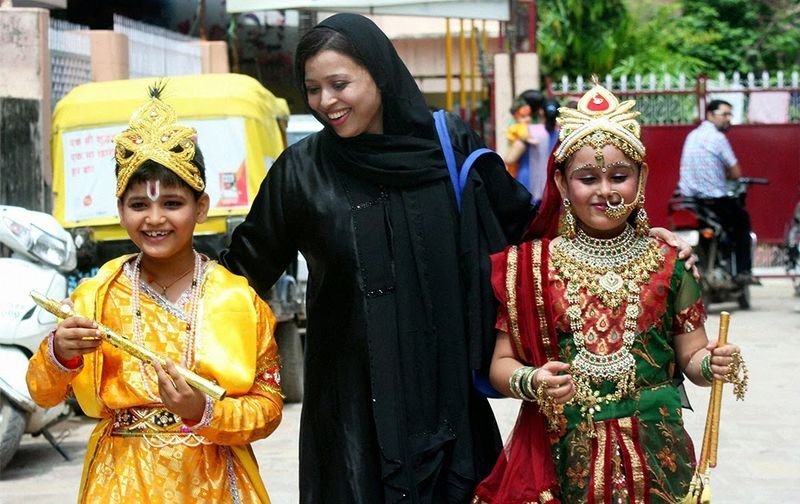 8. These college kids who did not spend money on their prom outfits and donated the amount to charity instead.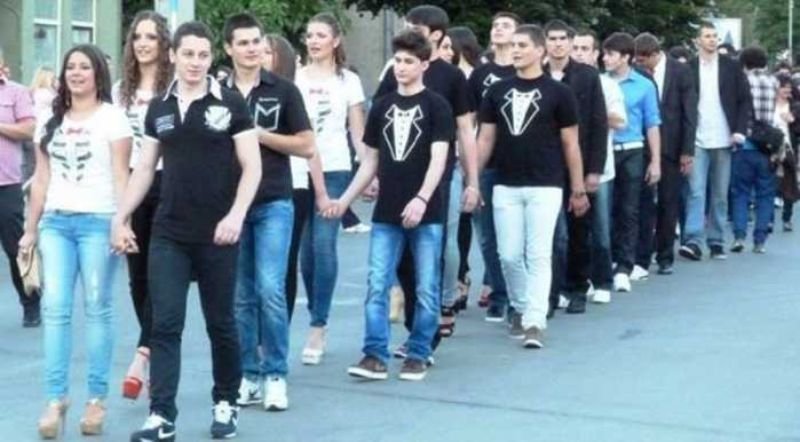 9. This kind stranger who helped the old lady and her little pup.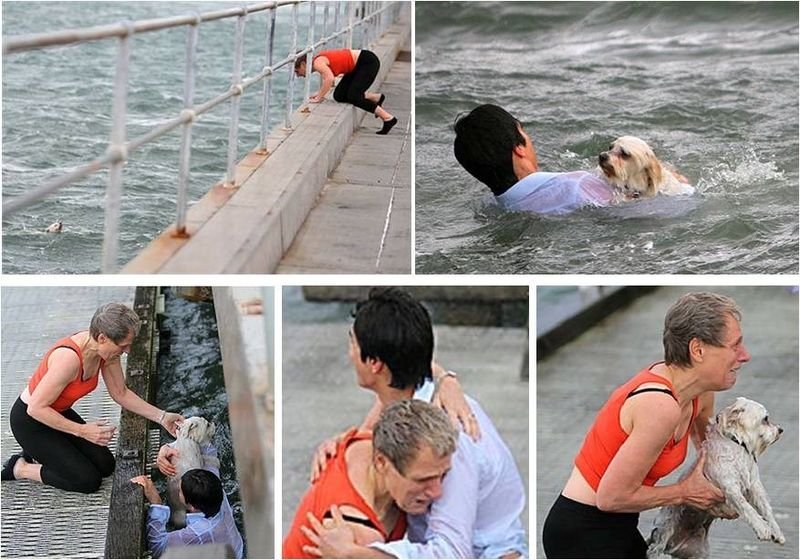 10. This young girl who was 'rainbow' before so many adults.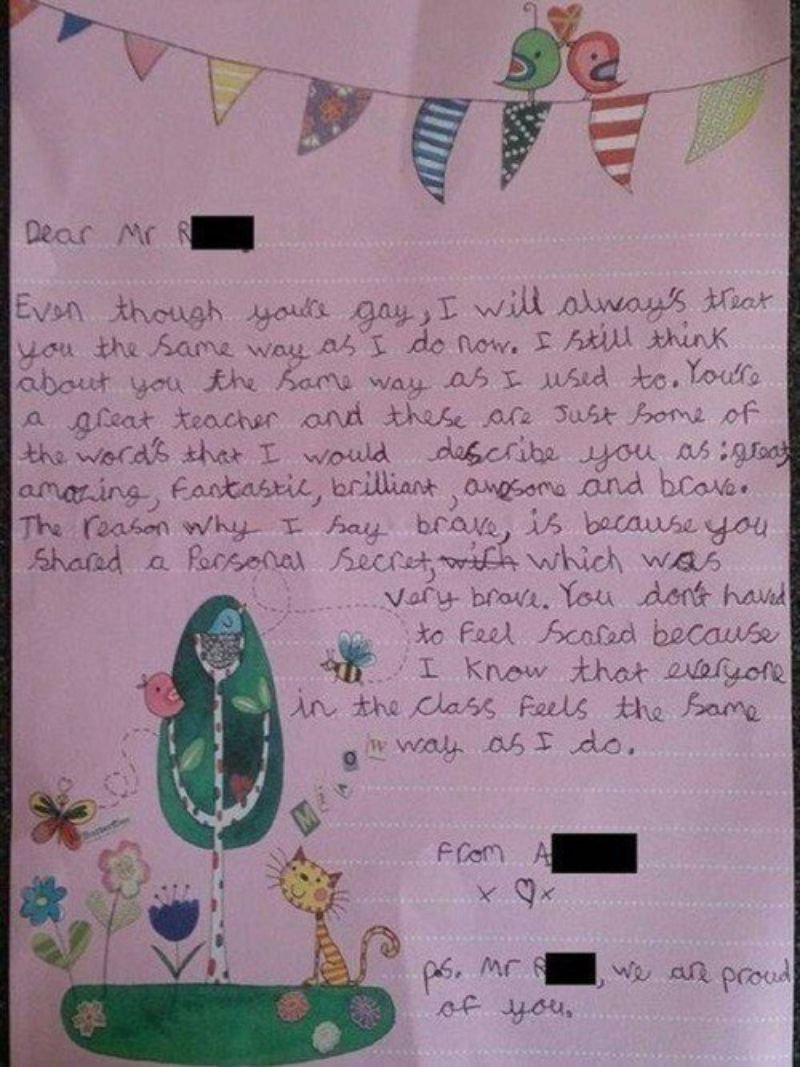 11. This awesome cop.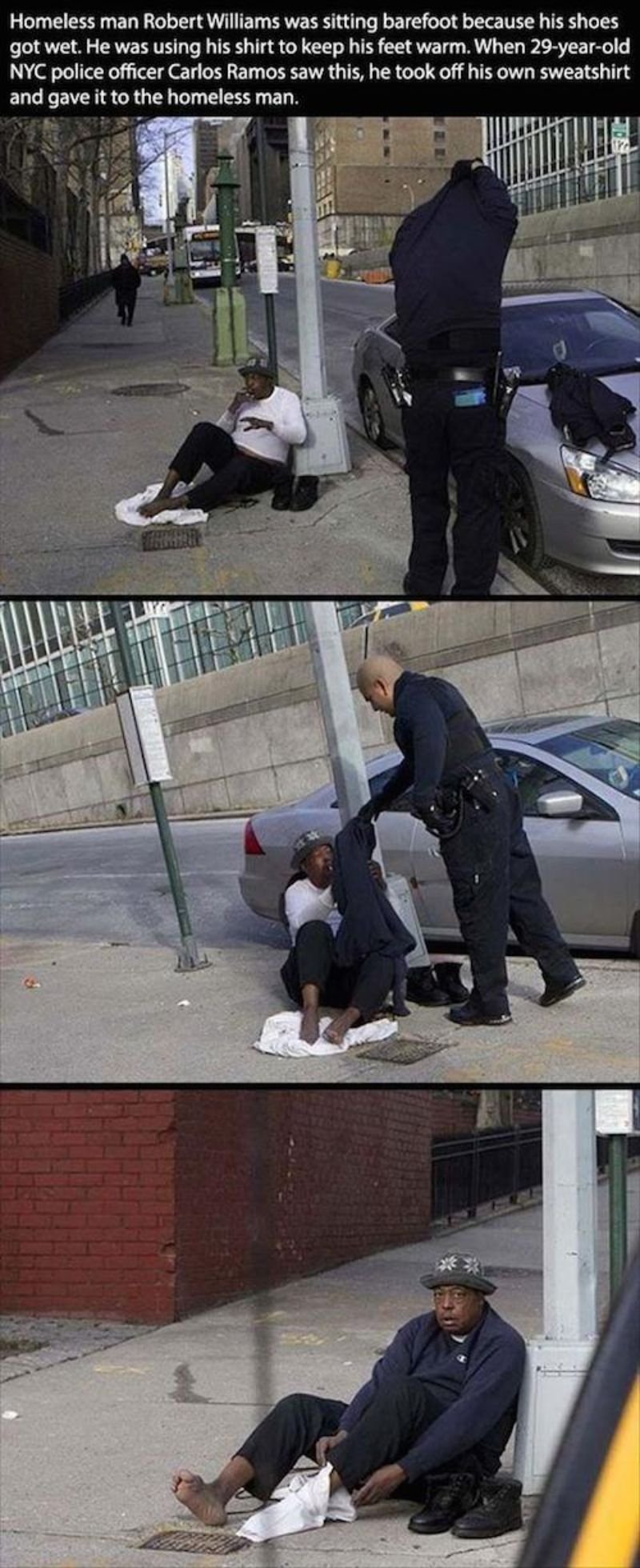 12. Christians protect Muslims while they pray during the Cairo protests in Egypt.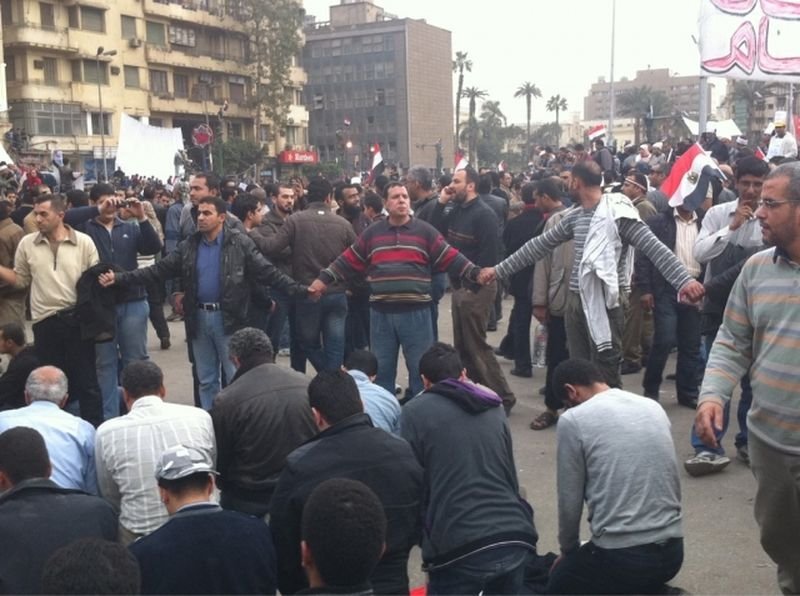 13. And then they were protected in return during Mass.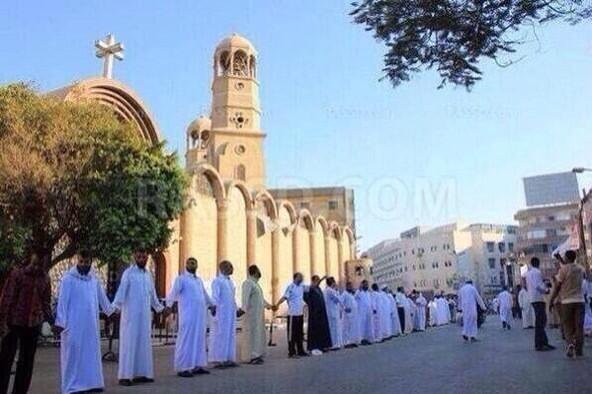 14. This responsible Samaritan.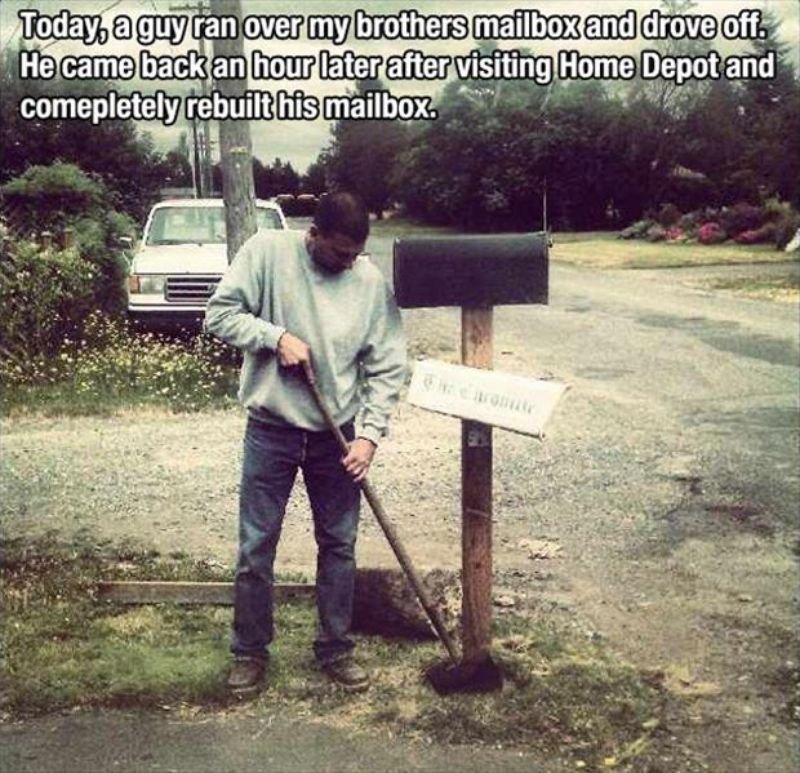 15. These dry cleaners in Portland who helped over 2,000 unemployed people who could not afford dry cleaning.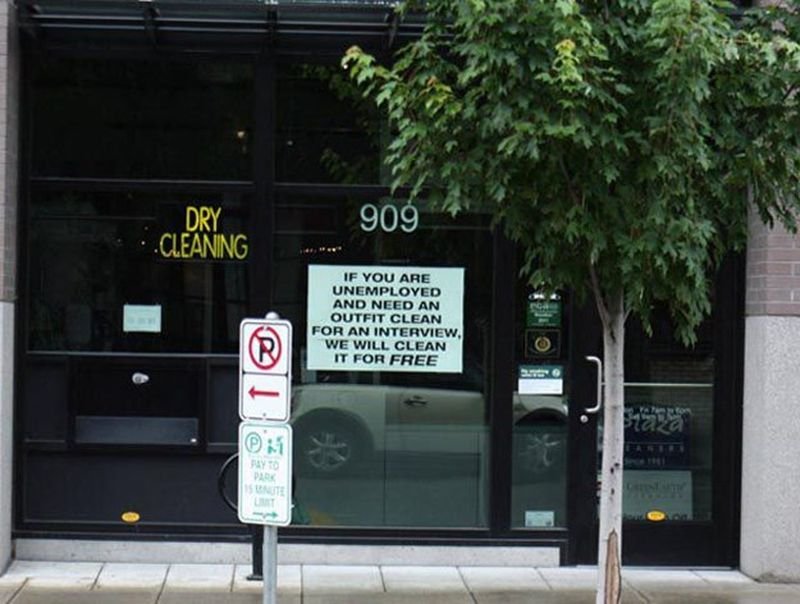 16. This boy who has grown up faster than most of us.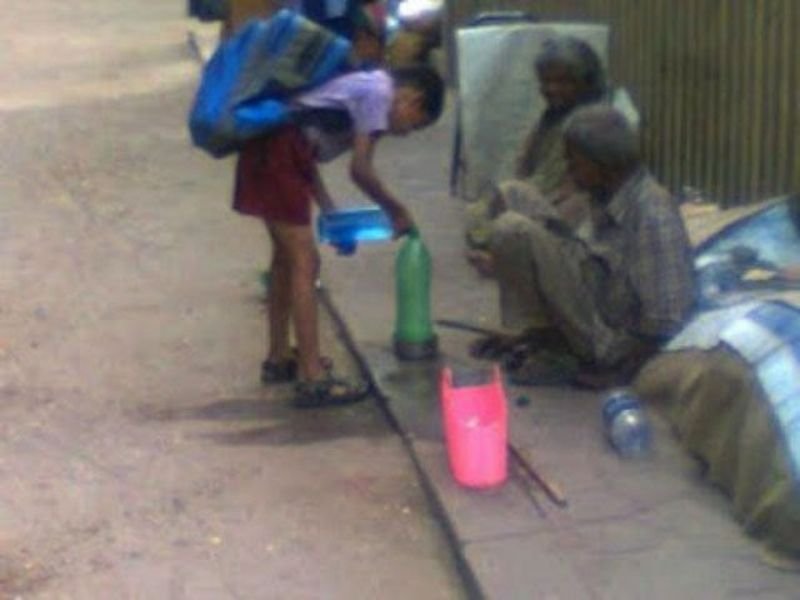 17. This beautiful little girl offering a flower to a soldier in Iraq.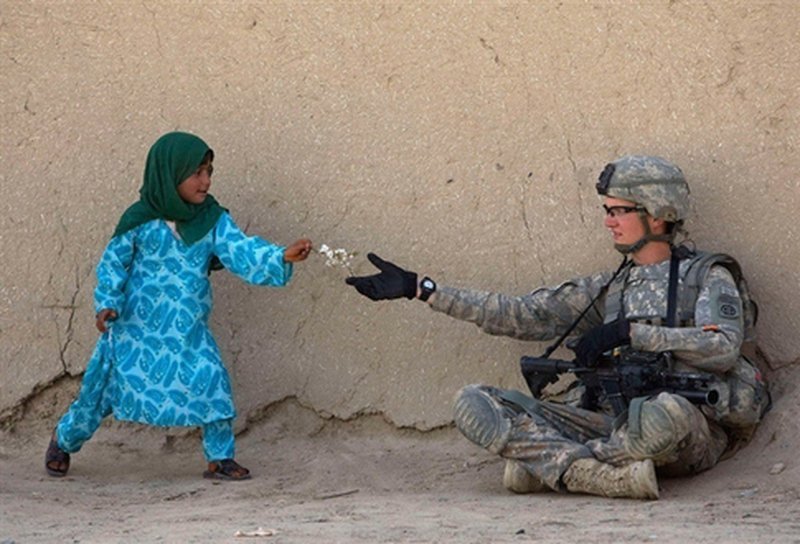 18. And this old Afghani man serving tea to soldiers.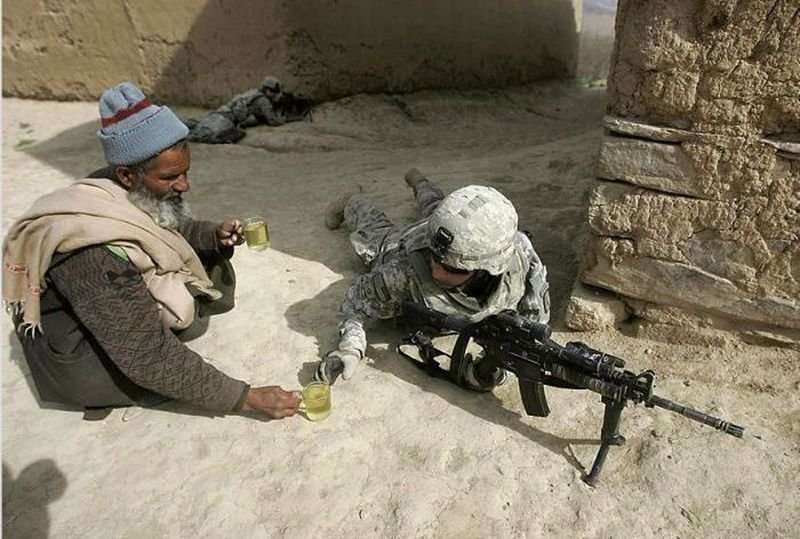 19. This police officer who bought meals for 20 people when he found out that the Day Center was closed.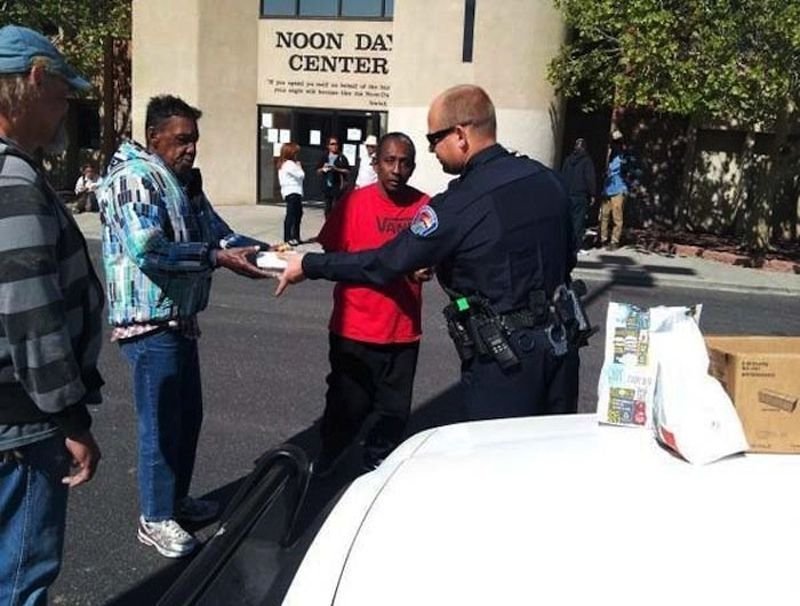 20. These people who lifted a car on fire to save a motorcyclist.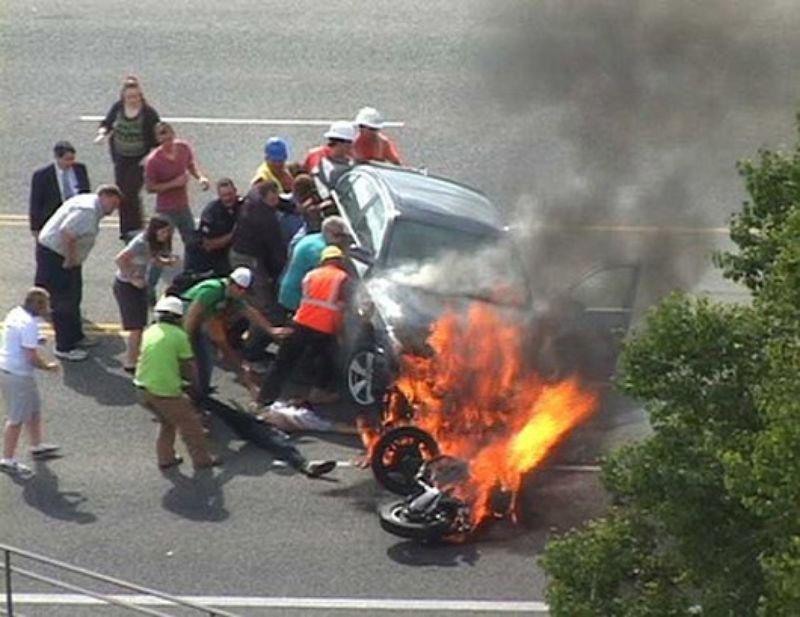 21. And these guys who lifted an entire bus to save trapped teenagers underneath.
22. This crowd that lifted a young man on a wheelchair during a concert.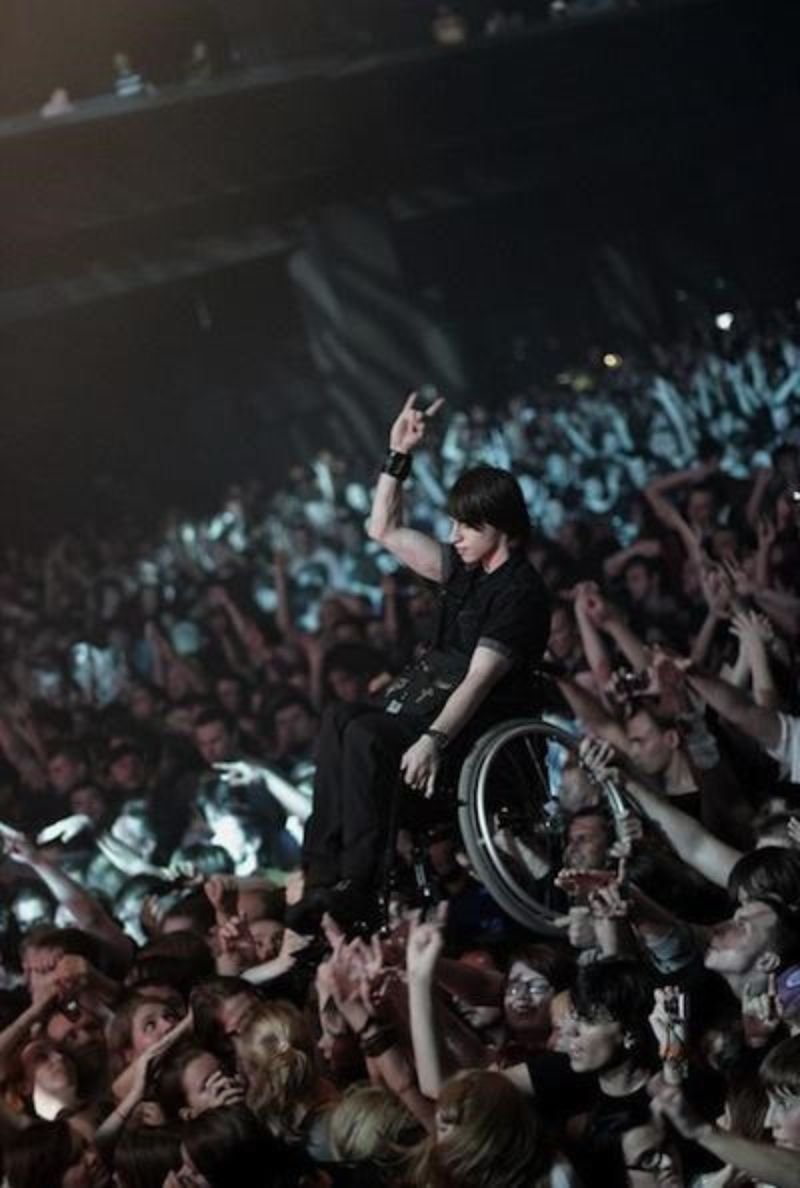 23. This boy giving food to a homeless guy.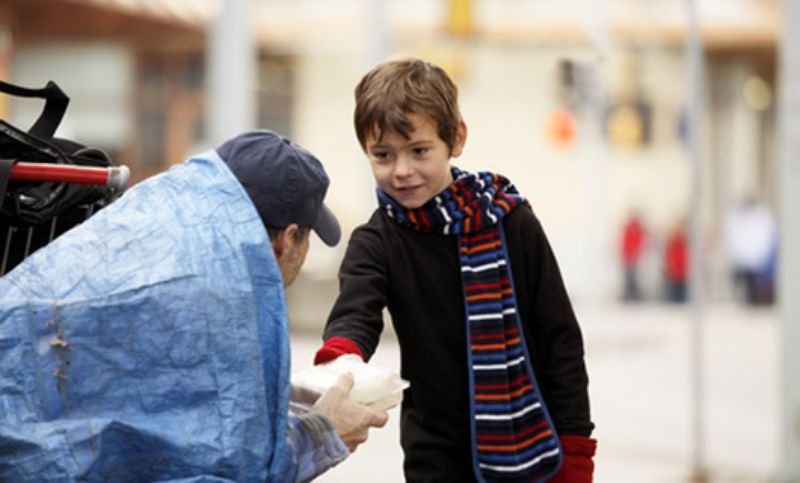 24. This man who spends his lunch time reading to a fellow employee who cannot read.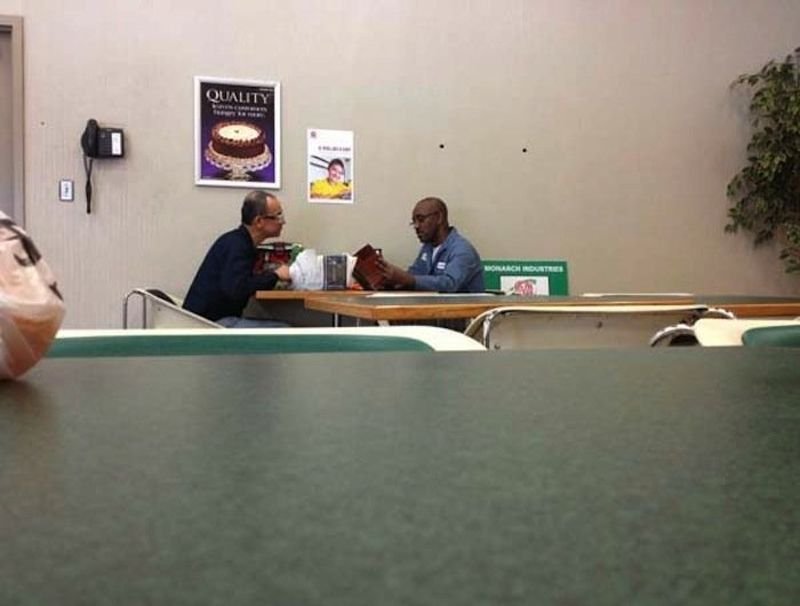 25. People like this who make the neighbourhood friendly.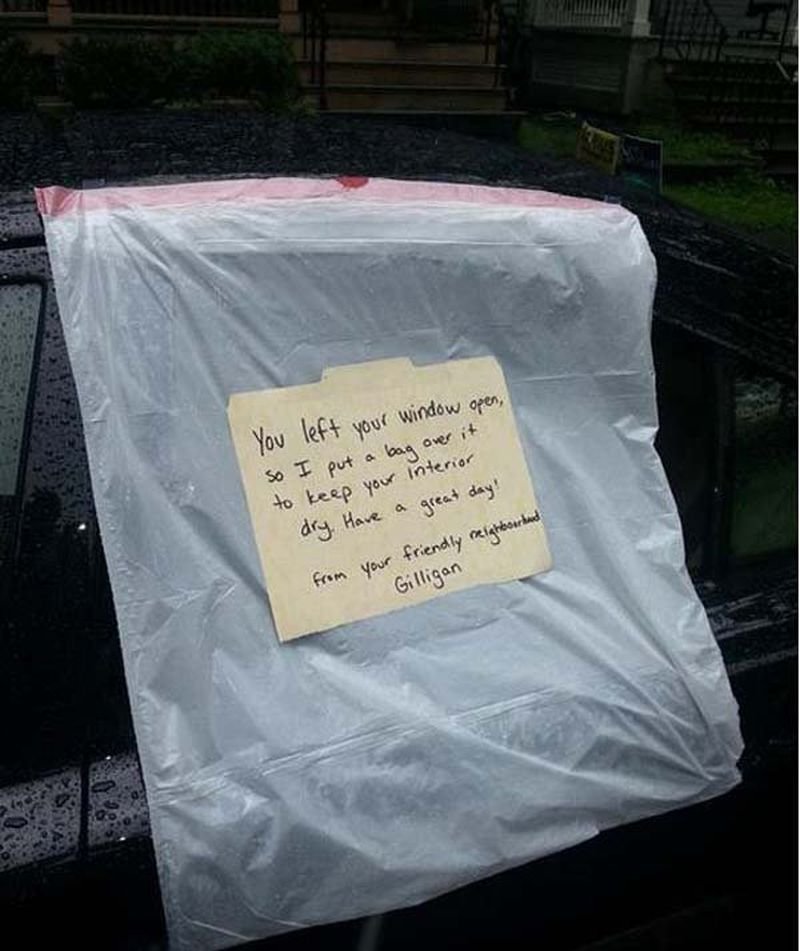 26. This policeman who handcuffed himself to a girl threatening to committing suicide.
27. This kid who has the most selfless barter system in place.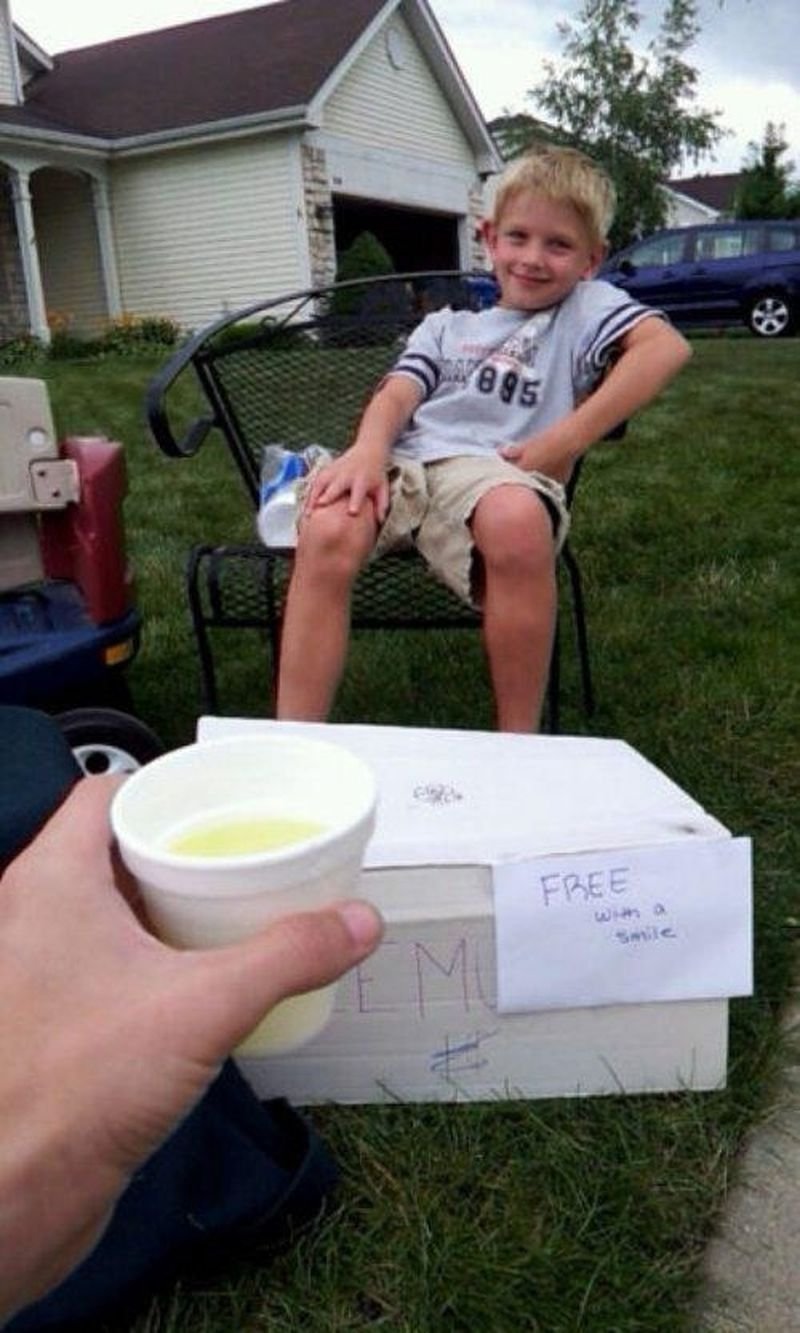 28. These soldiers making a human bridge to help people cross during a flood.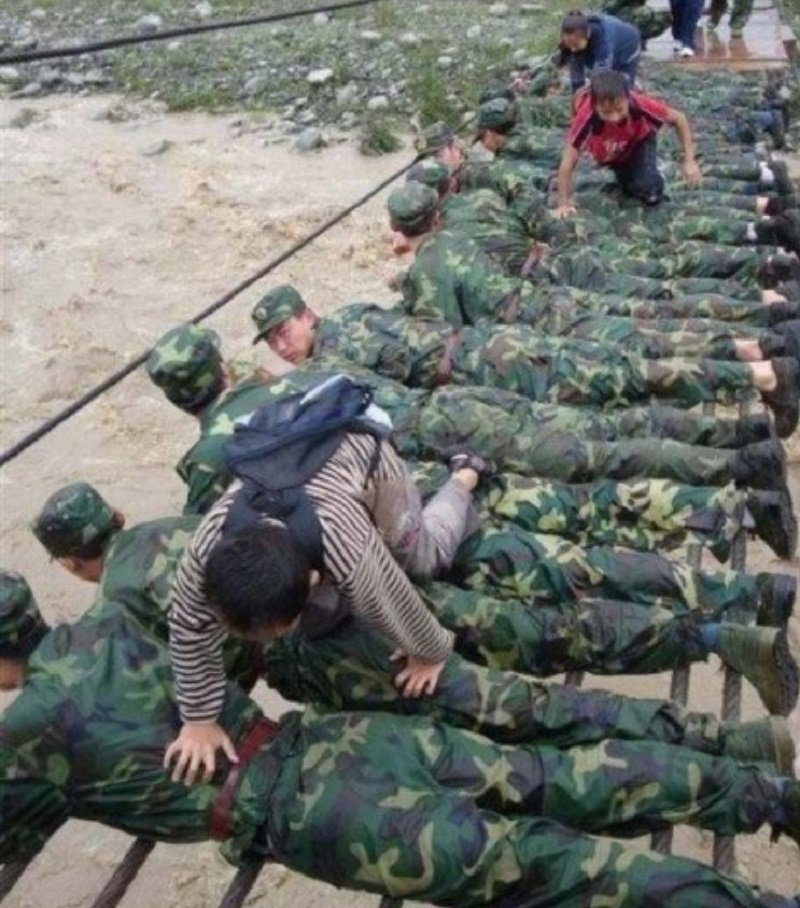 29. These two kids who had never met before.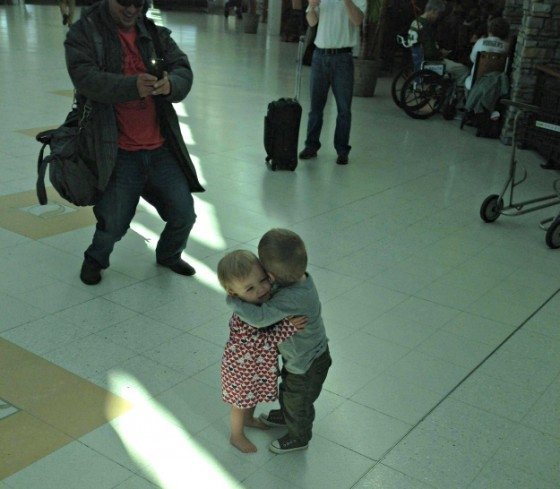 30. The poor who gives to the poorer. 101-year-old deaf beggar, Dobri Dobrev, from Bulgaria donates all the money collected to orphanages.
He is a WWII veteran and is popularly known as Grandpa Dobri.