We live in a beautiful world, but it is not perfect. Even in the midst of all the beauty and extravagance that surrounds our planet, there is thriving negativity. War, hunger, malnutrition, disease, rape etc are some of those challenges that affect people around us, and make their lives a living hell. All as a result of human folly.
But it's always better to think how different things could have been without some of these tragedies. That's just what Azerbaijan based artist Gunduz Aghayev did.
The artist took a handful of iconic pictures of children that shocked the world and gave it a new vision. He drew the little victims of tragedies in a way he would have liked to see them, and captured the stark contrast between how is actually was and how it should have been. Check it out:
1.
Kevin Carter's Pulitzer Prize-winning photo (1993)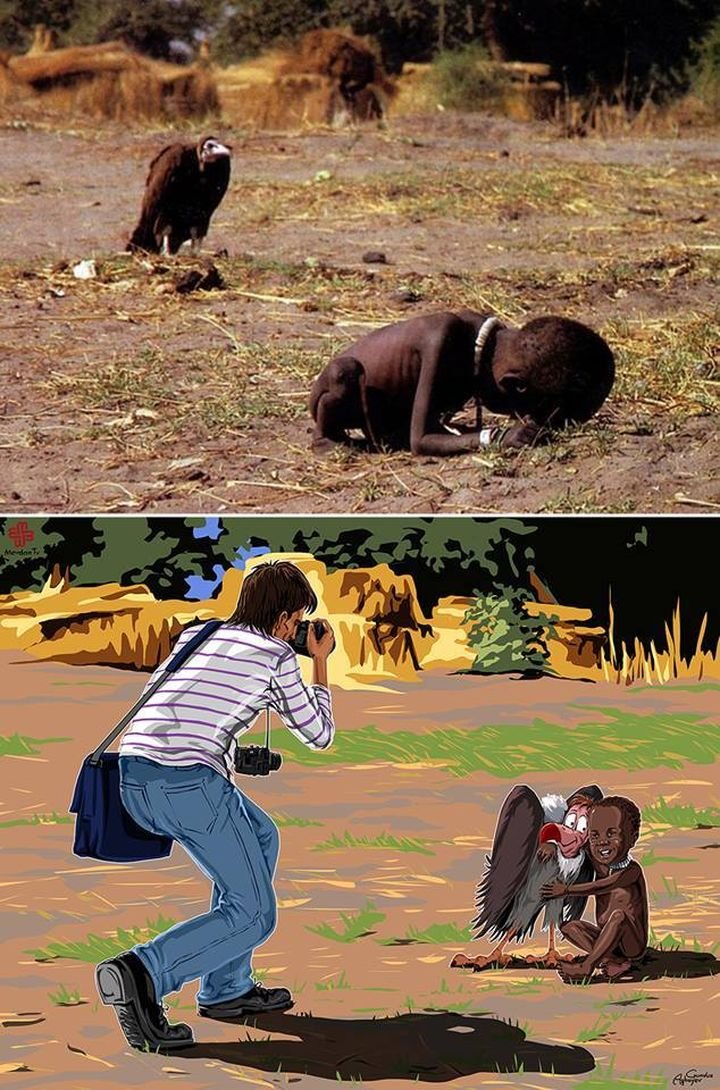 Kevin Committed Suicide 3 Months After He Won the Pulitzer Prize for this Photograph of a Vulture Stalking a Starving Girl.
2. The
Napalm Girl, Vietnam War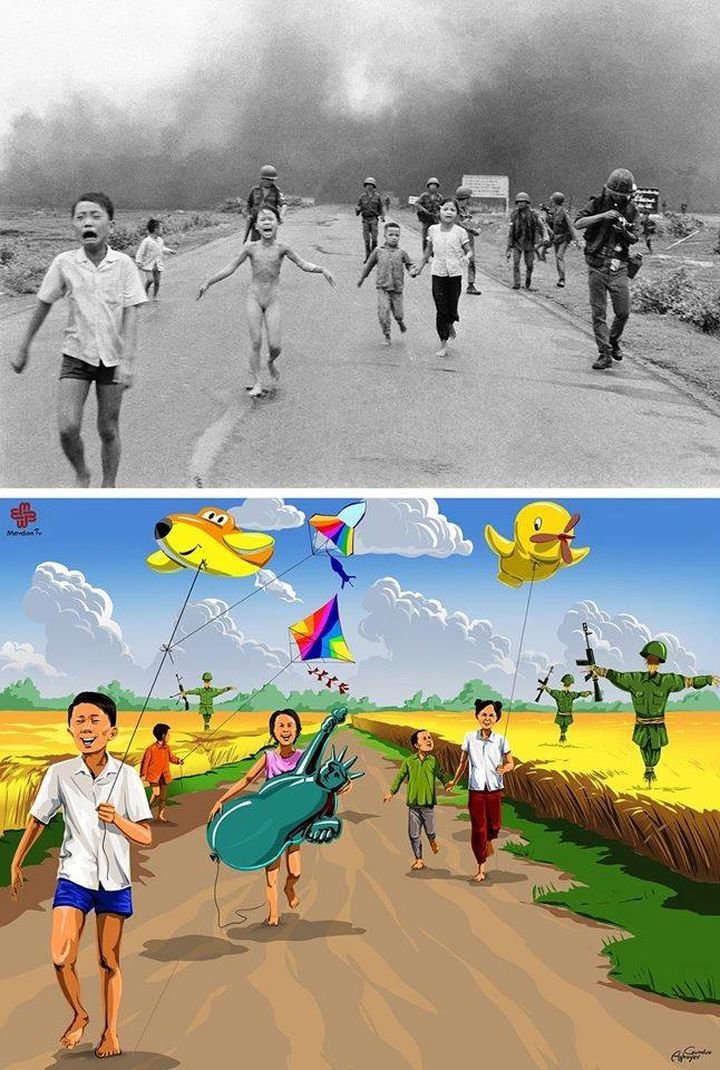 The famous picture shot after the Naplam bomb was dropped on Trang Bang, Vietnam won the Pulitzer's Prize. Photographer Nick Ut and her team took the children to the hospital after the shot.
3. The tragedy of the children in the Vietnam war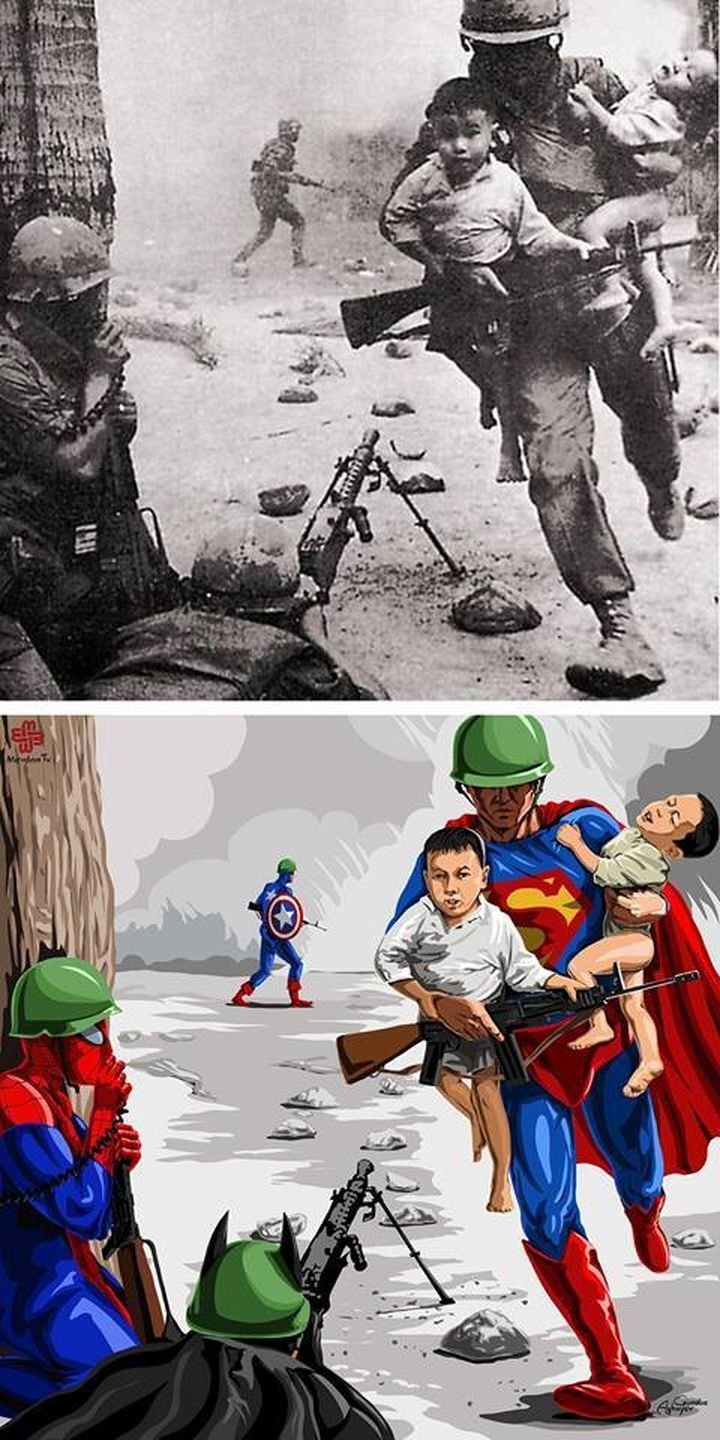 4. Child brides from Yemen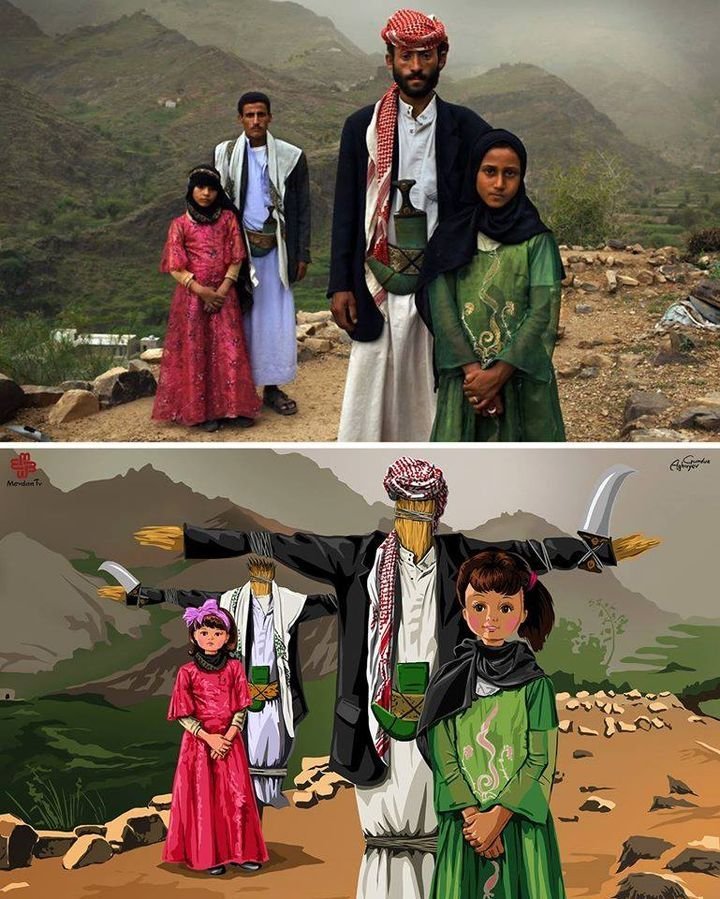 Tehani (in pink) and Ghada (in green)
5.
Son of Killed Azerbaijani journalist Elmar Huseynov
He was gunned down in his apartment building in the capital, Baku
6.
Rendered homeless by German bombs during the Blitzkrieg in 1940, a little boy from London points at his bedroom window.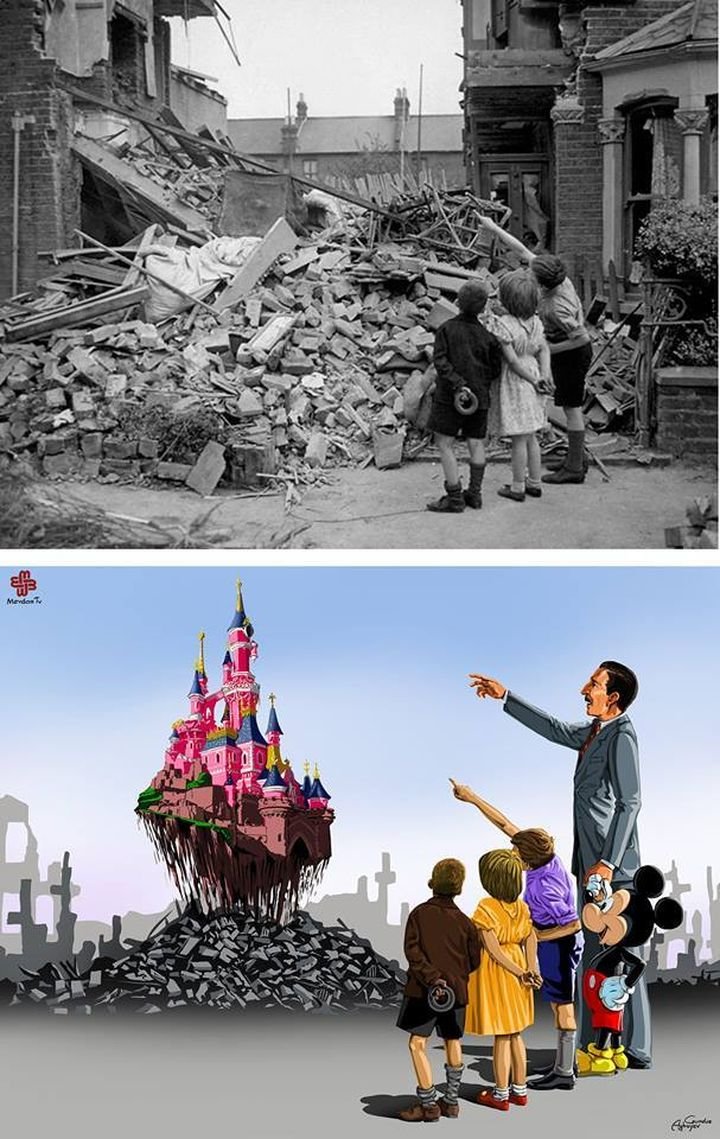 7.
Doctor Janusz Korczak with children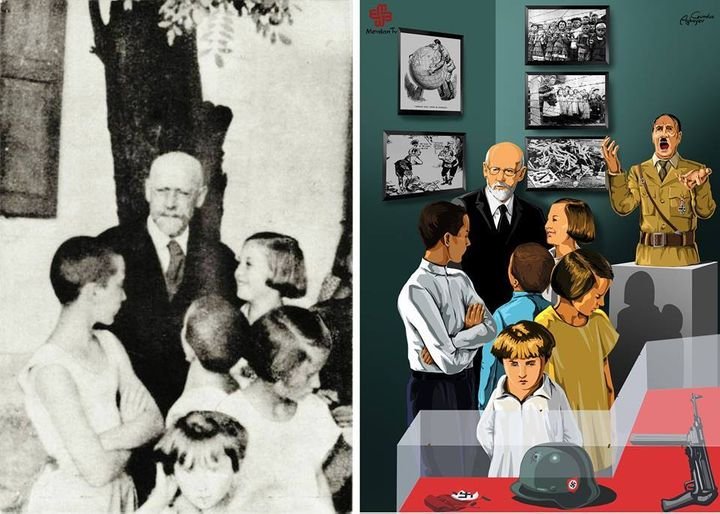 After spending many years working as director of an orphanage in Warsaw, the doctor refused freedom and stayed with his orphans during the Grossaktion Warsaw of 1942.
8.
A Japanese boy standing at attention in front of the pyre with his dead younger brother on his shoulders in 1945.
9. The picture of dead
Aylan Kurdi that went viral on media during the Syrian Refugee Crisis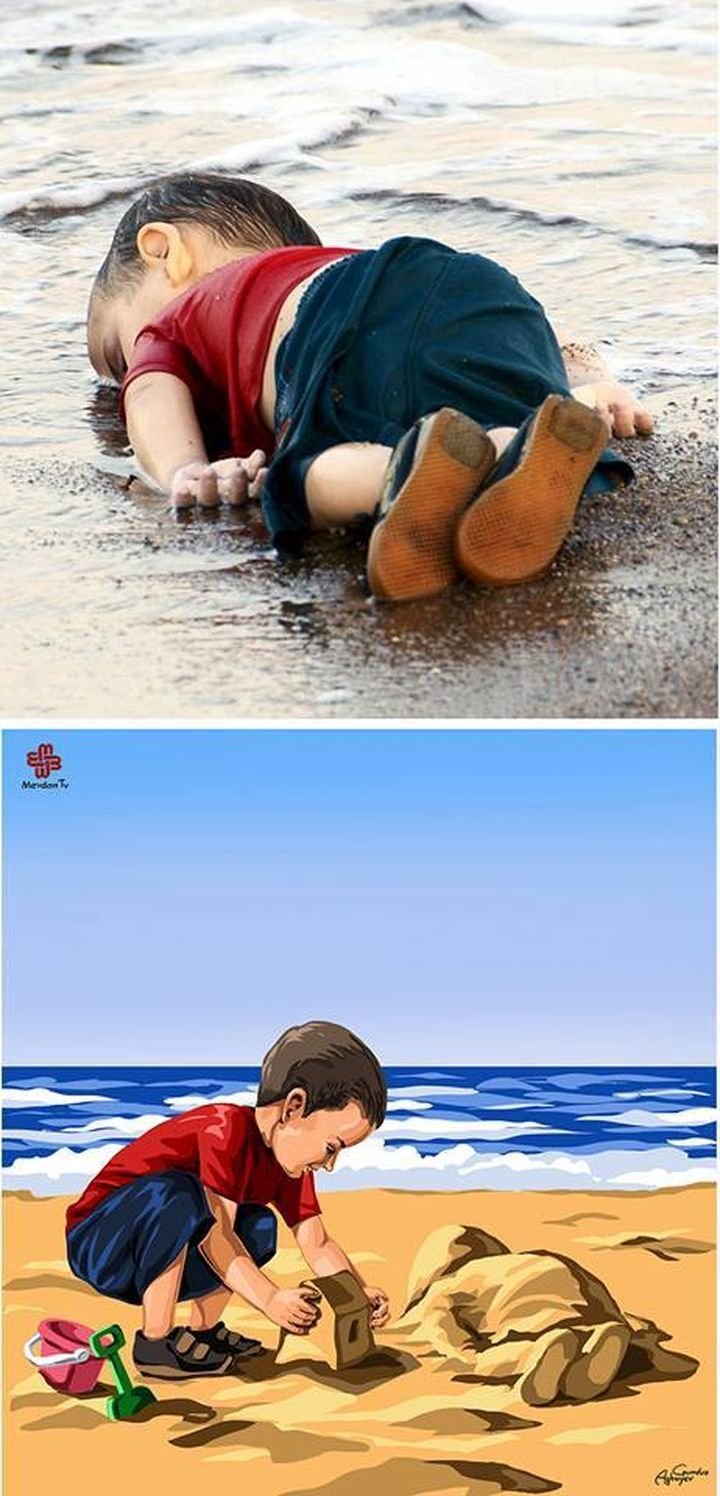 Pictures say a million words, and sometimes they haunt you forever. But perhaps if we could really recreate reality as easily, the world would have been a much better place.