While Indian woman can strut their stuff in gorgeous designer gowns, at the same time they can totally own the 'desi' look. From jhumkas to kohl, from juttis to bindi, Indian women know what looks good on them and how to elevate each attire with that one magical fashion ingredient.
Here are 10 fashion staples that brings out the 'gorgeous' in every Indian woman's look. Wardrobe essentials every Indian woman swears by!
1. Kajrare kajrare, tere kaare kaare naina
Indian women know exactly how to work the magic of their seductive eyes when they line it with black kohl or kajal.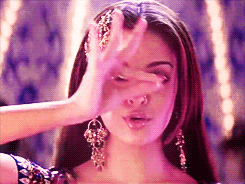 2. Bindiya chamkegi
It is bright, it is shiny and now the Indian staple, bindi , has forayed into the wardrobe of every Indian woman.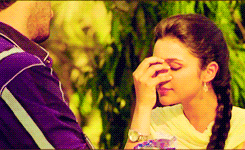 3. Koka, kucch kucch kenda
While the West took the idea just a couple of years ago, we have been rocking the nose pin since ages like no one's business!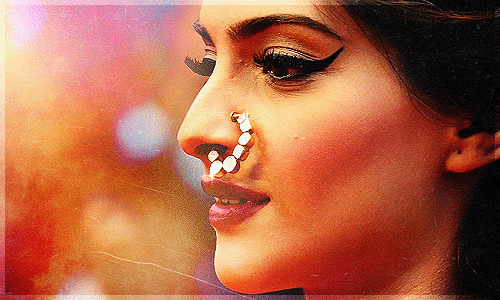 4. Lal parandi
The colorful threads of a parandi braided into black Indian hair is enough to impress any artist with it's beauty.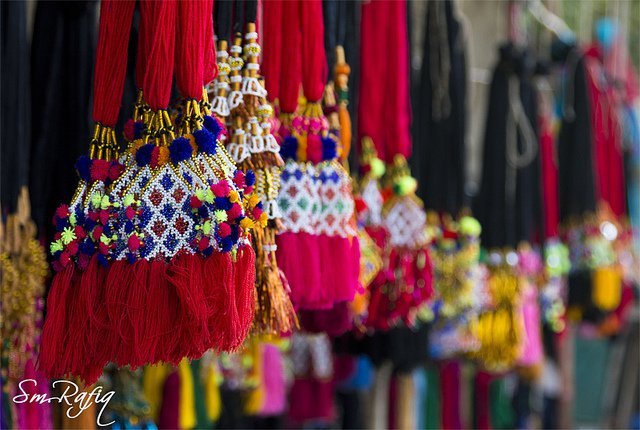 5. Gulabi aankhen
From pink to lime to teal, all those lovely tropical eye-shadows and lipsticks complement the Indian skin like a charm.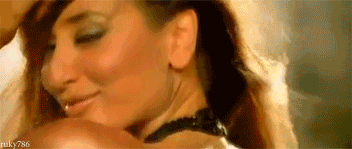 6. Suit patiala shahi
The barrage of songs written about the patiala salwar and its effect on the Indian hourglass figure are proof of its high style quotient.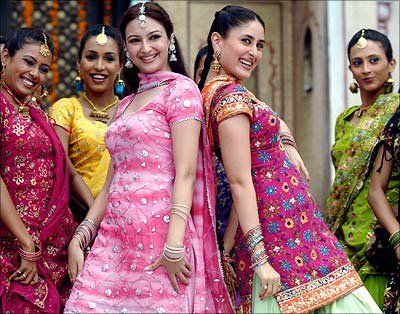 7. Baby doll main sone di
India is a land of bling. From heavy jewellery, colorful gota-patti, mirror work to those shiny Kanjeevaram sarees, women flaunt their voluptuous bodies in the shiniest of  pieces.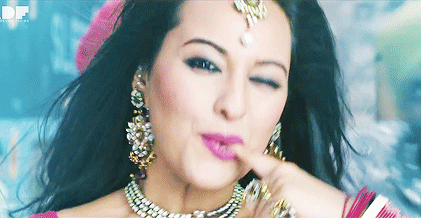 8. Kurti sexy lagdi
No other woman can rock kurtis as well as our Indian women can. From pastels to pinks, we can look good in any color imaginable.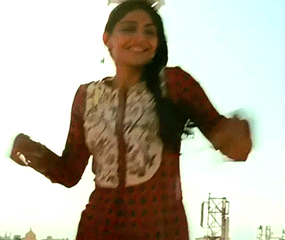 9. Sari ke fall sa
The elegant and graceful sari is the perfect attire to show off those beautiful curves of an Indian woman.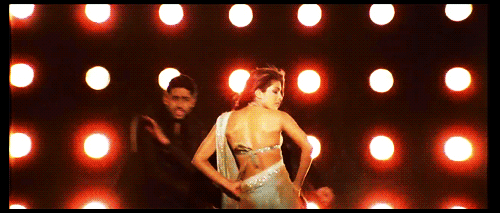 10. Kohlapuri jutti
Unchi heighty heels are passé; embroidered and colorful, these traditional chappals go very well with Indian attire and complete the perfect desi look.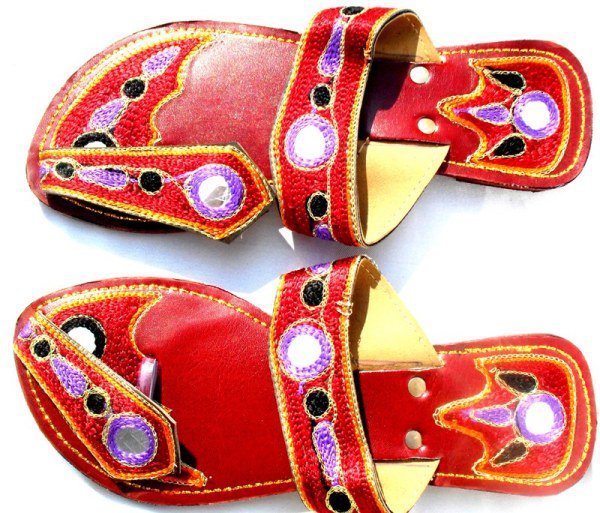 So ladies, go on and rock these Indian fashion staples and let men swoon over your desi style.