What would you do if you had a super pretty girlfriend who everybody seemed to be attracted to? Probably end up feeling insecure about it and feel bad about yourself, right?
But that, apparently, is not how the Chinese do it.
You Pan was dating an exceptionally beautiful woman, Yan Tai, who weighed about 100 pounds about two years ago. Pissed off because the pretty woman attracted many young men, he came up with a rather bizarre plan to have her by his side forever.
He fed her extravagant dishes for breakfast, lunch and dinner so that she could be unattractive, eliminating her list of suitors. He even woke her up and fed her midnight snacks in a bid to stop her attracting too much attention from other men, Dailymail reported.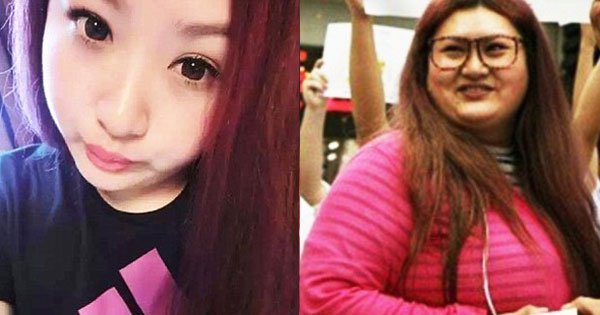 After feeding her for two years, You has now proposed her for marriage to which Yan said yes. Here's a picture of them with a chocolate bouquet after You made the proposal.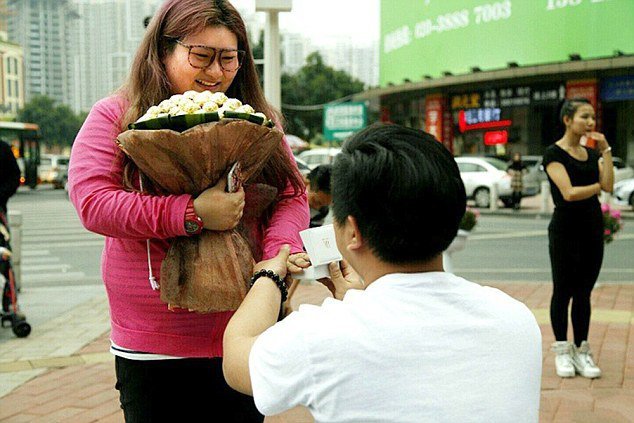 What is strange is that the woman bore with all of that for two years.
This just shows how something's majorly wrong with people today. Even though jealousy is a part and parcel of most relationships, how much is too much? And why did the girl had to suffer because of the guy's insecurities?
All's well that ends well, you think? Well, not always.