So you thought that your birthday party sucked? Well, here's a news that'll add to your misery. A family in Thane, Mumbai organised a lavish party recently. Why? To celebrate their son's puberty. Oh, and also, it was his birthday. Best present ever!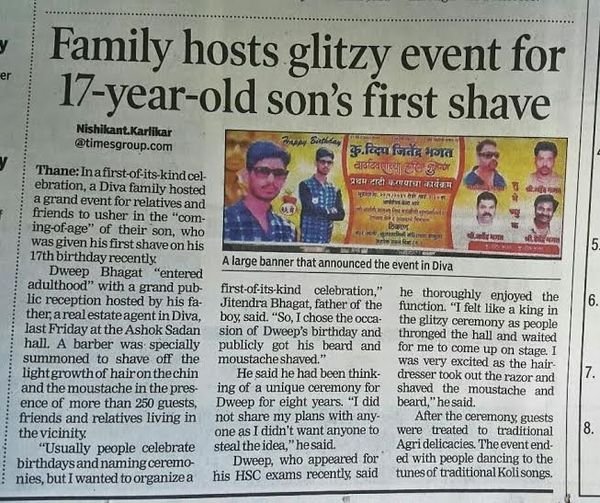 Yup, you read that right. Dweep Bhagat's father Jitendra Bhagat who's a local builder, was so happy after seeing traces of hair on his son's chin, that he decided to host a grand function, invite 250 people (and a barber) and give his son a public shave.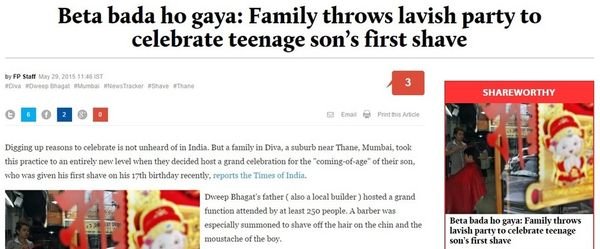 Not only that, he even put up billboards all across the city to mark the event.

Come to think of it, it's perfectly normal for the family to hold such an event. After all, they stay in a place called Diva which is a suburb near Thane, Mumbai. Living life, like a diva!