You must have come across the works of Murad Osmann , the Russian photographer who started the famous '#followmeto' series on Instagram The photo series took shape on Murad's trip to Barcelona with girlfriend, Nataly Zakharova, in 2011 which went viral instantly: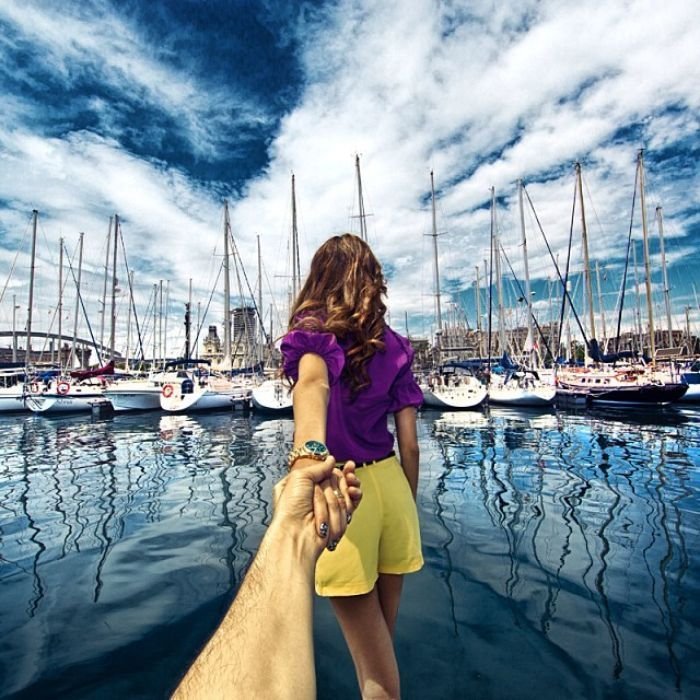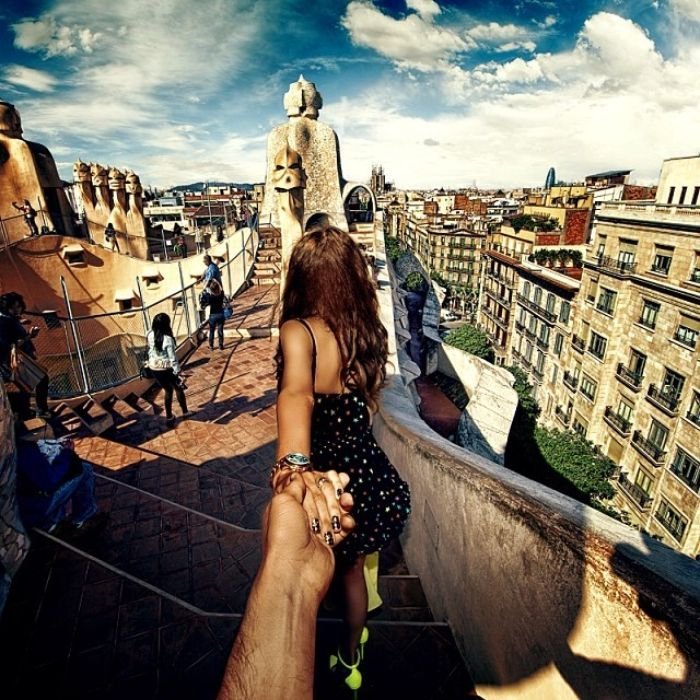 They continued to travel through the world and click more such amazing pictures :
Istanbul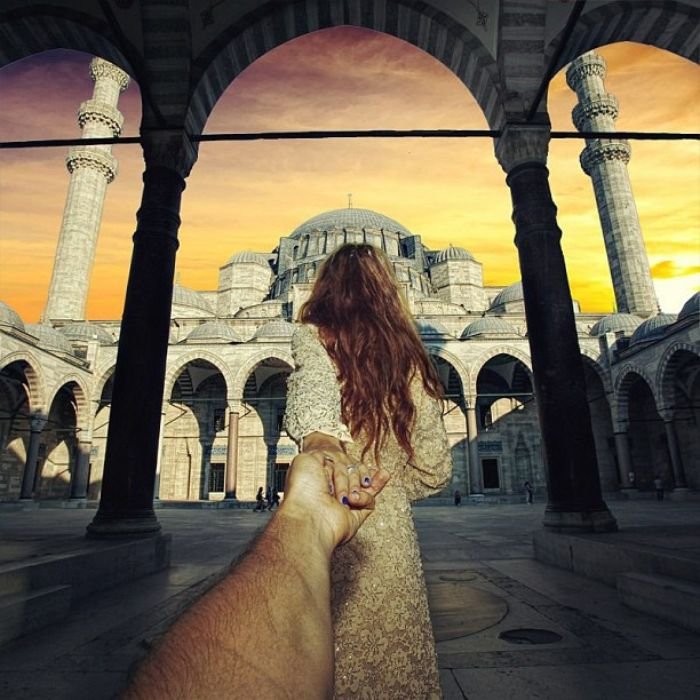 Egypt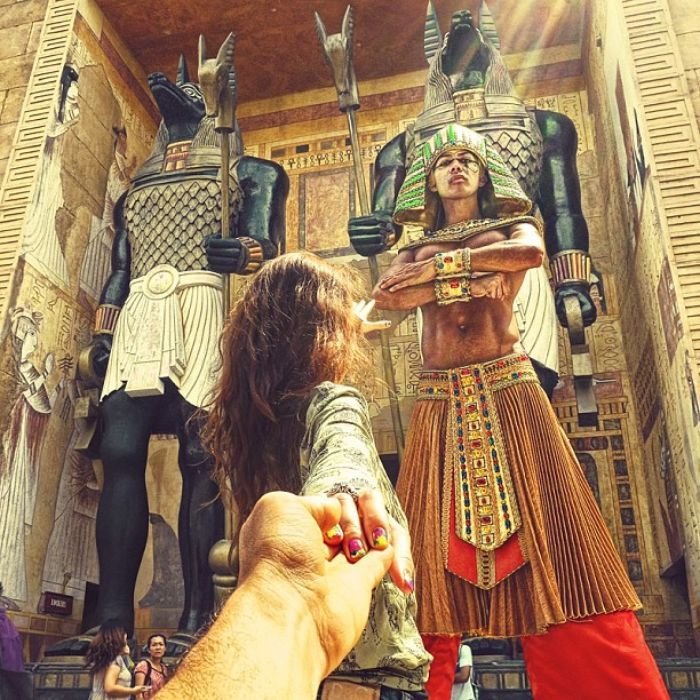 France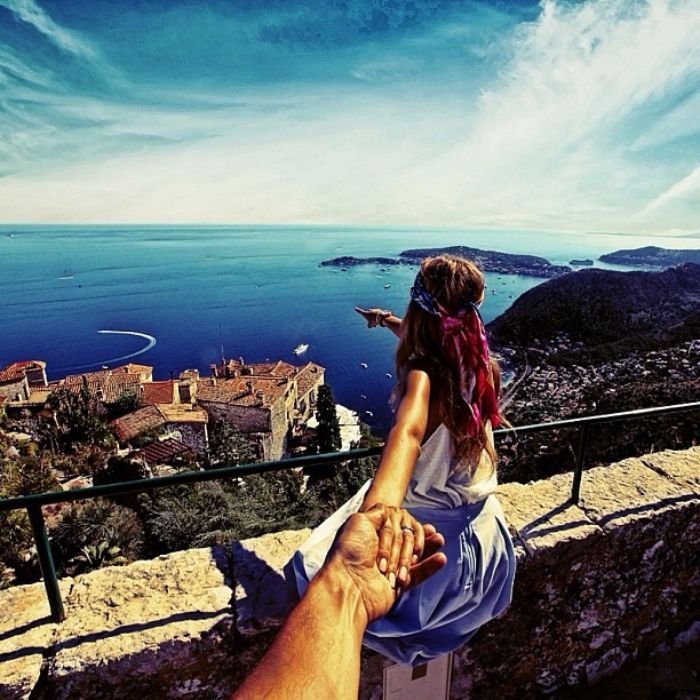 Spain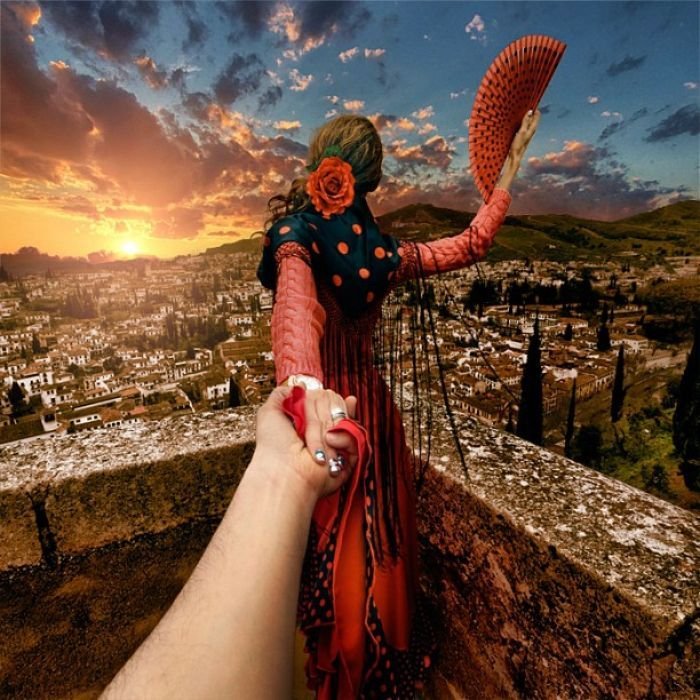 The photographer recently came to India with his super talented girlfriend to recreate the magic for Harper's Bazaar Bride India .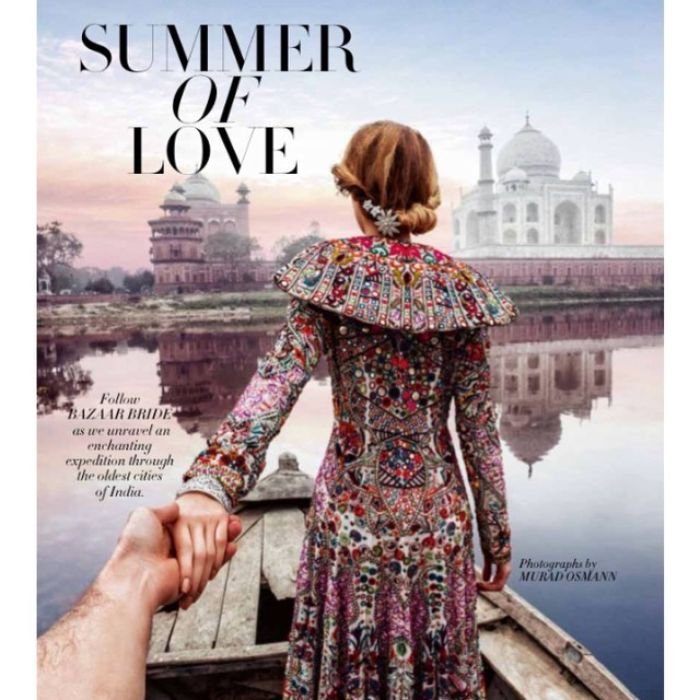 In the photos, Nataly sports bridal outfits while leading Murad through India -its historical monuments and everyday life. Take a look to be mesmerised:
Jama Masjid, New Delhi
"It is the largest mosque in India and its scope amazes you. There is a very loud market surrounding it and yet with every step as you walk inside you become more and more peaceful and relaxed."
Hawa Mahal, Jaipur
"It is a palace in Jaipur, India, also known as "Palace of Winds". It was constructed to let the royal ladies of the court view the daily activities in the streets."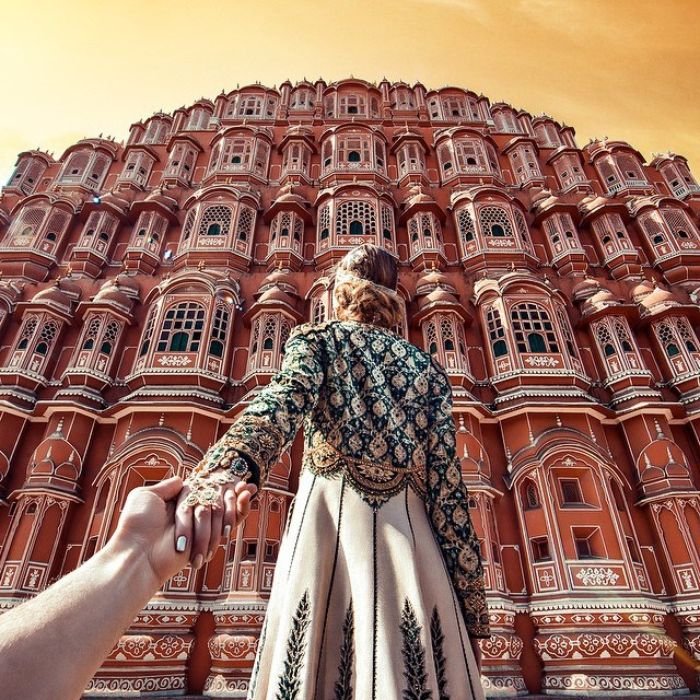 Stepwell in Abhaneri, Rajasthan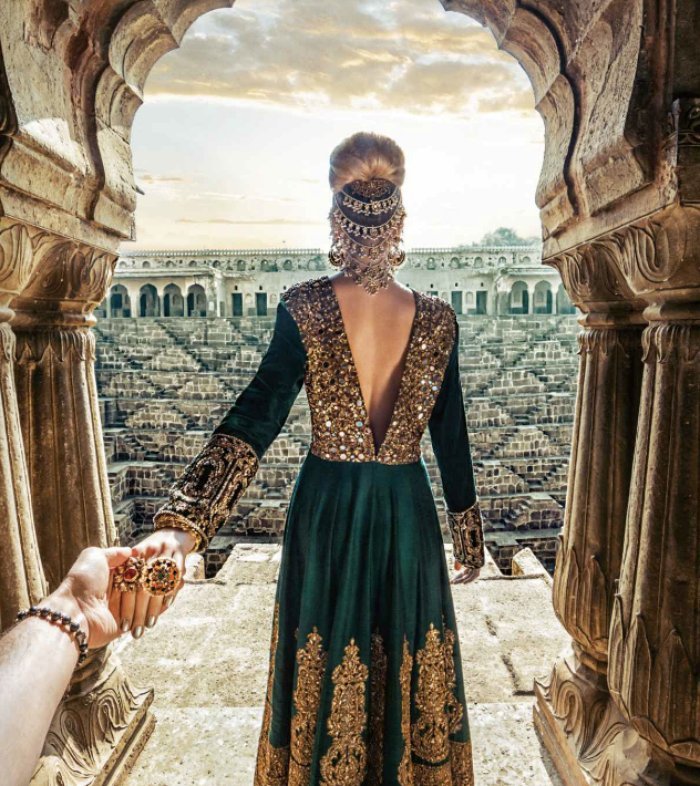 Alleys of Paharganj, Delhi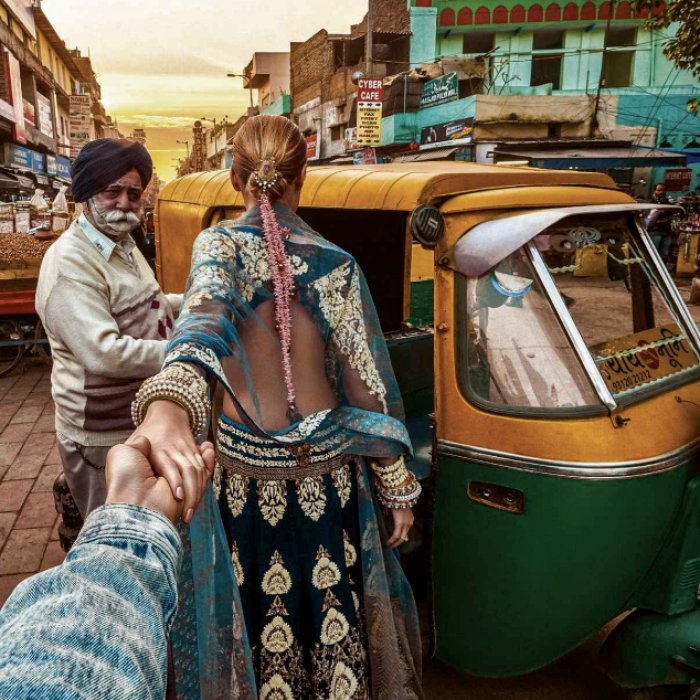 Agrasen's Baoli, Delhi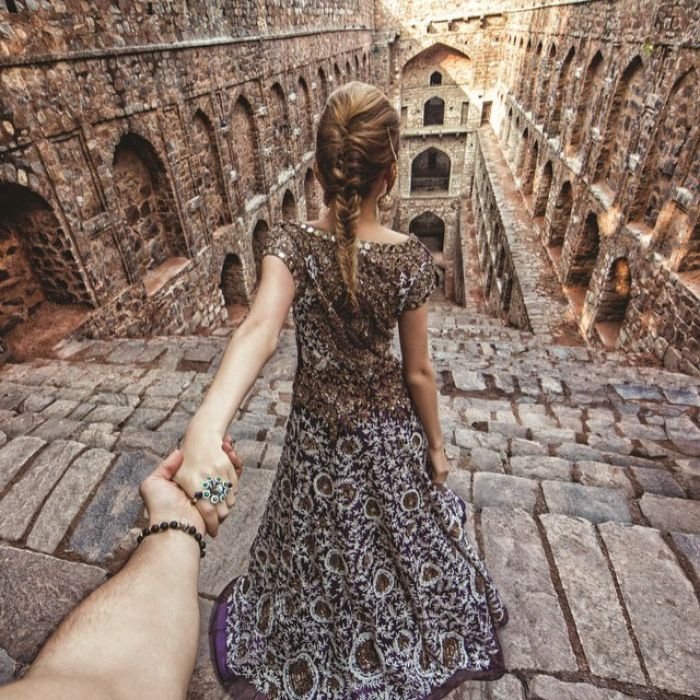 Red Fort, Delhi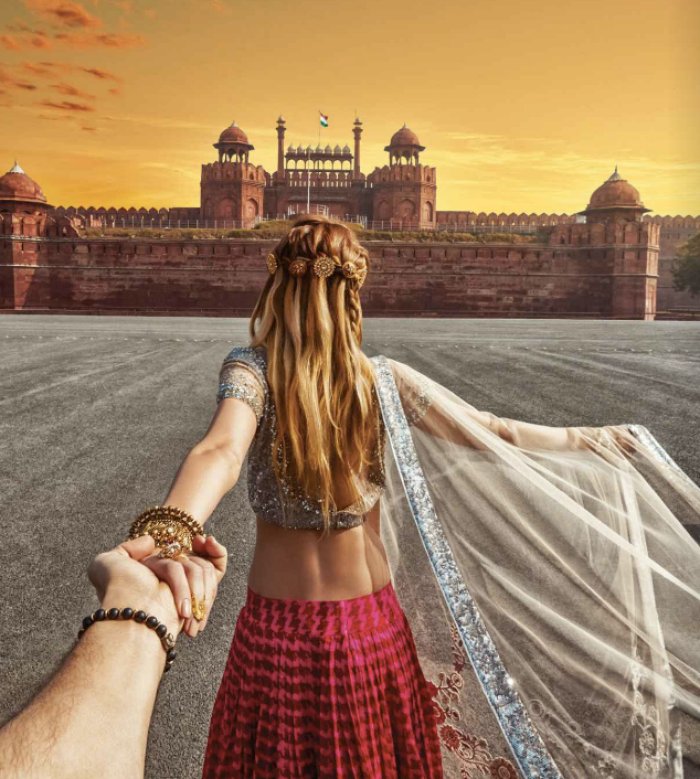 Varanasi
"It was the city we were most excited about visiting having seen so many photos and videos of it. Hindus believe that Varanasi is one of the oldest cities in the world."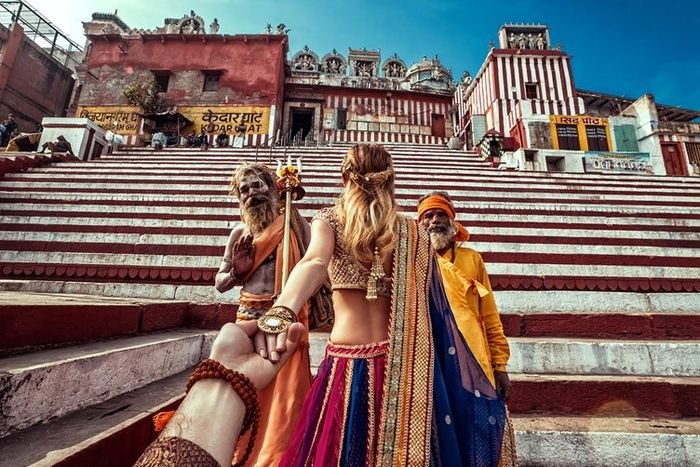 Amer Fort, Jaipur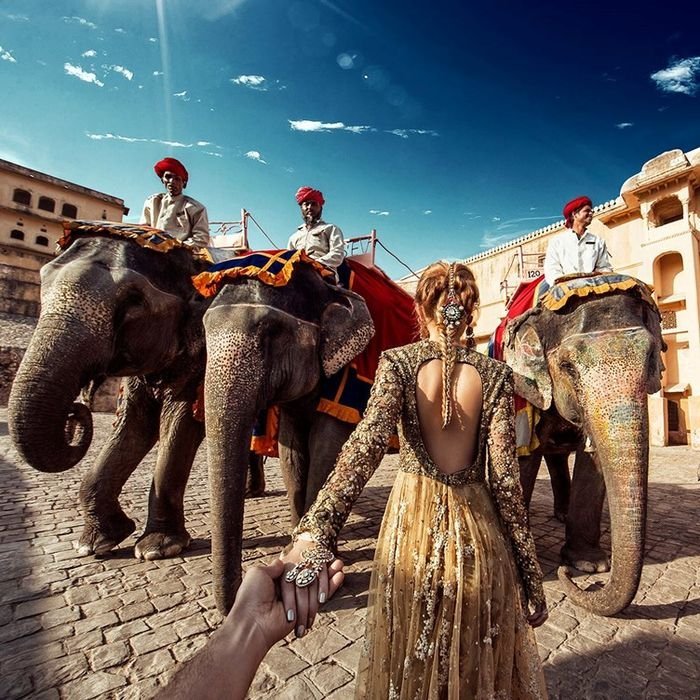 Taj Mahal, Agra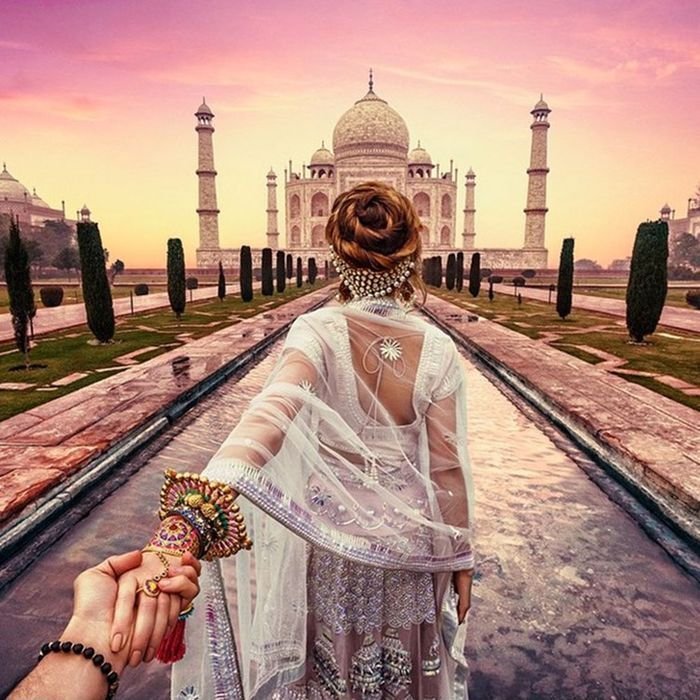 Birla Mandir, Jaipur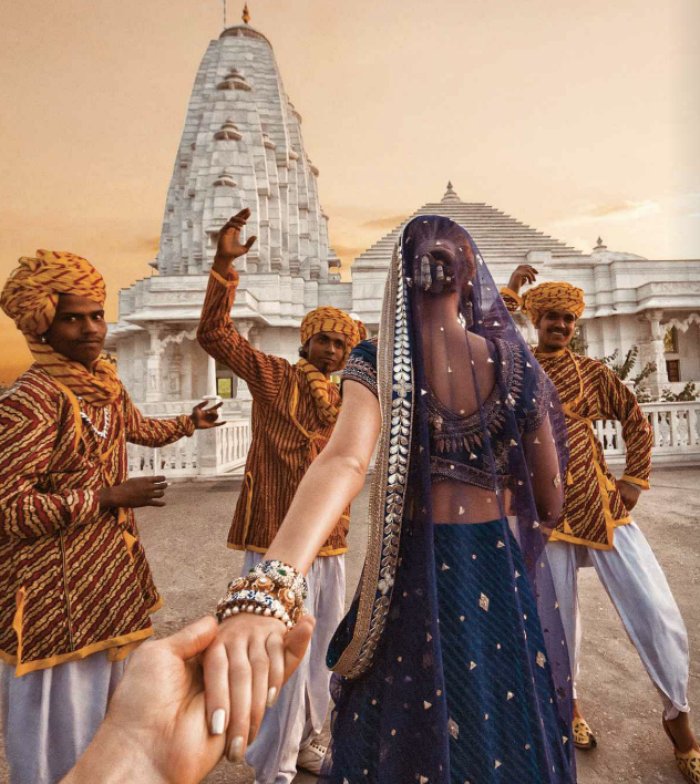 The last stop for them in India was the beautiful city of Udaipur
#followmeto Udaipur, India with @yourleo. After visiting New Delhi, Varanasi, Agra and Jaipur, we have decided that we want to rest at the final destination and Udaipur was the best choice. Of course we didn't sit still and took a photo at this amazing palace in the middle of the lake………………………………………………………………………………………………….. With this photo we are starting our new year-long creative collaboration #LeTourDeBochic
Most of us keep hoping to see the world, they have shown us that it is actually possible to make this dream a reality.