Kolkata. The name itself beams culture of a different kind, which this city so proudly enthralls. It has an irresistible magic no other Indian city can compete with and when it comes to food, the magic only amplifies to another level! From snacks to sweet dishes, the list of delicacies is never-ending and they have never failed to impress anyone. In fact, you might just want to pack your bags and leave for the yummy Kolkatan food after reading this!
Here are 20 things you should definitely eat when you're in Kolkata.
1. Roshogolla
Place: K.C. Das & Bheem Nag
You might have eaten rasgullas all your life but if you haven't had ro shogollas in Kolkata, then what's the point?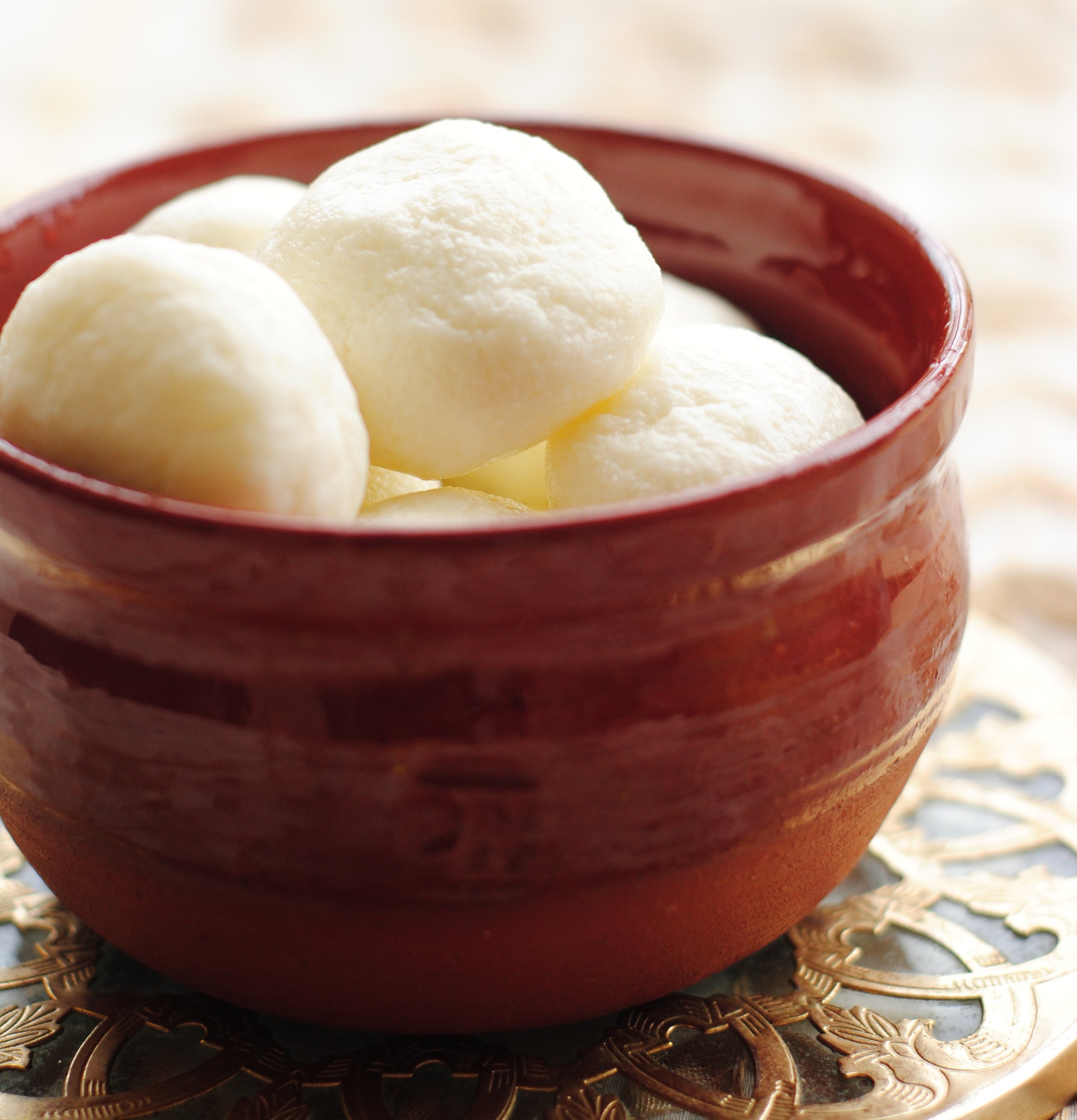 2. Sondesh
Place: Nakur Nandy
Decorated with pistachios, almonds and saffron strands and prepared with milk, sugar and paneer, this mishti would simply melt in your mouth. And if you're into flavors, you've got Ice-cream, chocolate and strawberry sondesh too!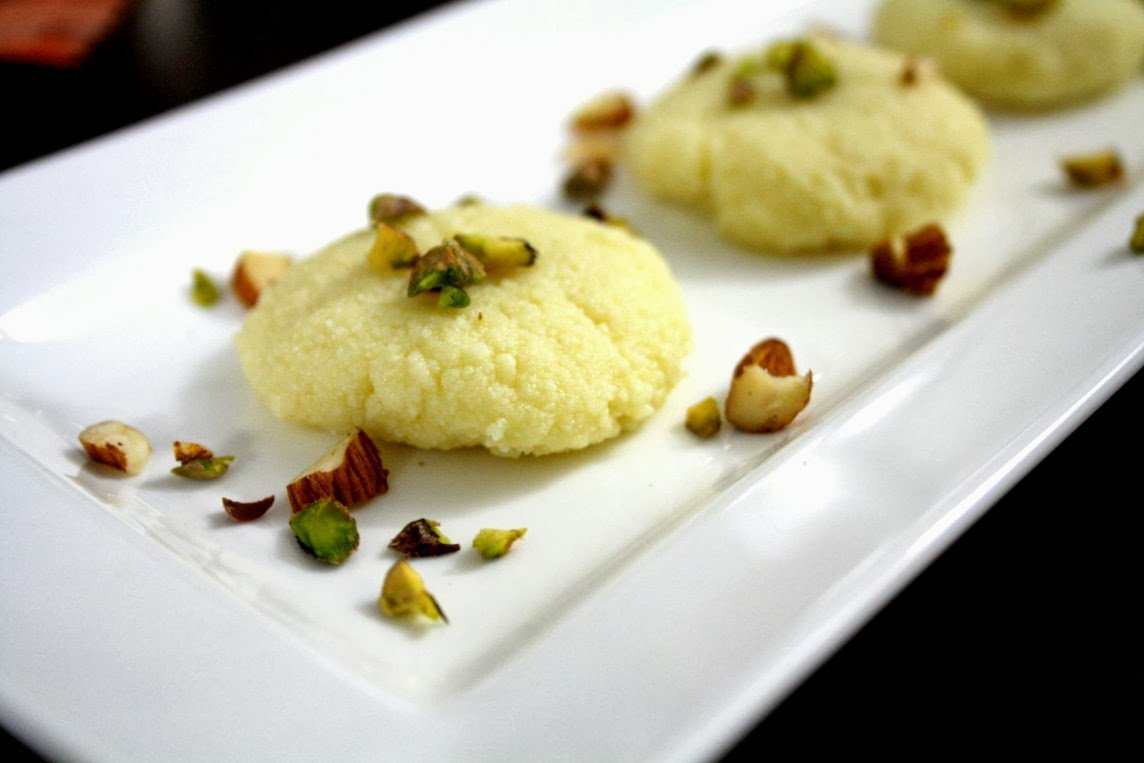 3. Chanachur
Place: Ujjala
This chanachur is one of a kind. A very spicy-mix of dried ingredients that you would want to munch on, non-stop!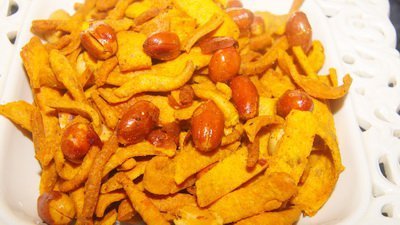 4. Kosha Mangsho (mutton curry)
Place: Golbari
Served with steamed rice, luchi (puri) and parothas, this mouth-watering, velvety gravy with juicy pieces of meat, is every meat lover's paradise. A must-have!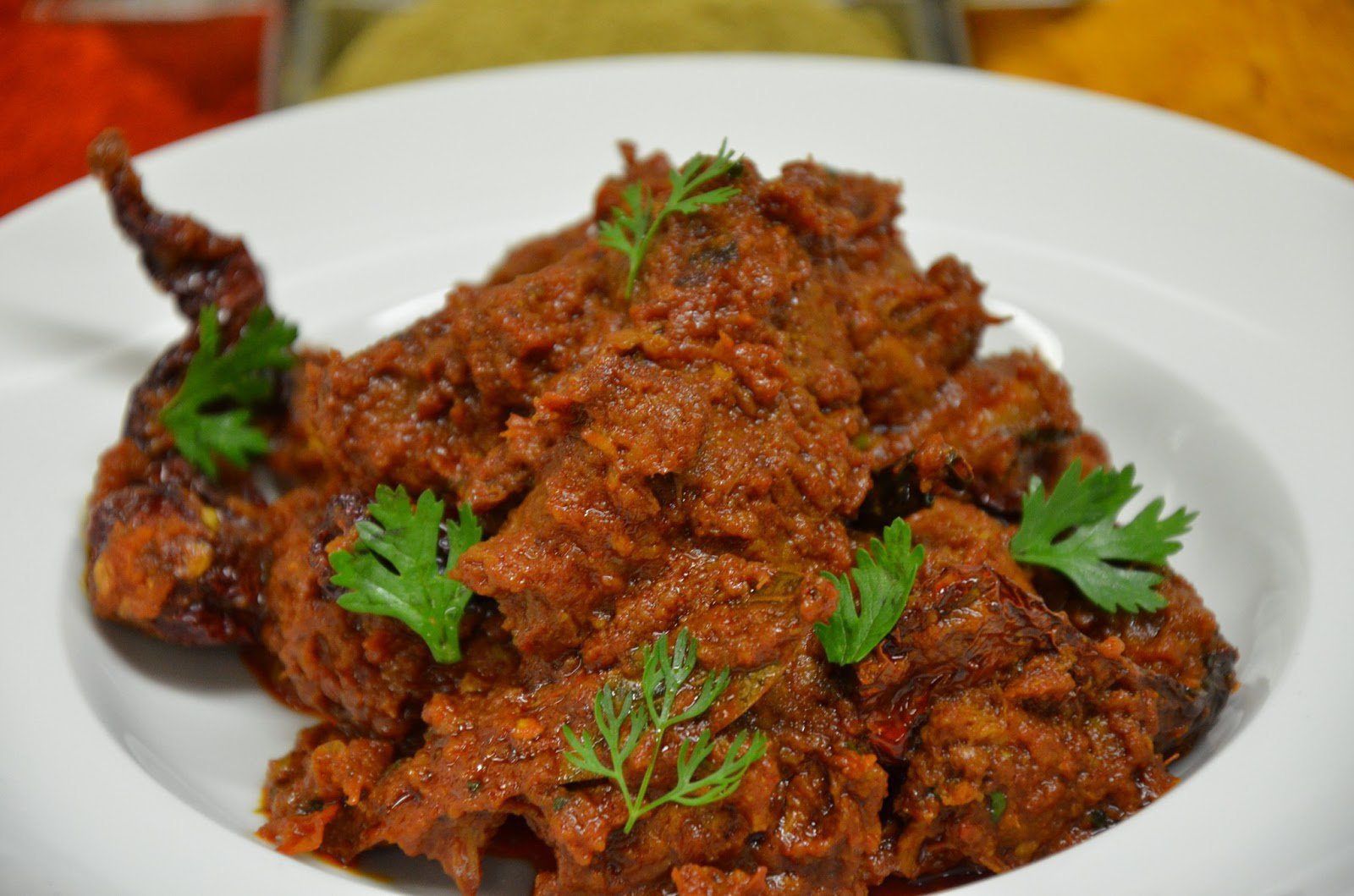 5. Chicken Kabiraji
Place: Mitra Cafe
Savour the sublime taste of this unique chicken preparation. Made with minced pieces of chicken, bread crumbs, ginger-garlic and egg, this snack will fill you up for a while.
6. Tibetan Food
Place: Territi Bazaar
A fascinating street with tempting Tibetan food! Even if you've had Tibetan food in the past, the flavors that this street displays are truly one of a kind.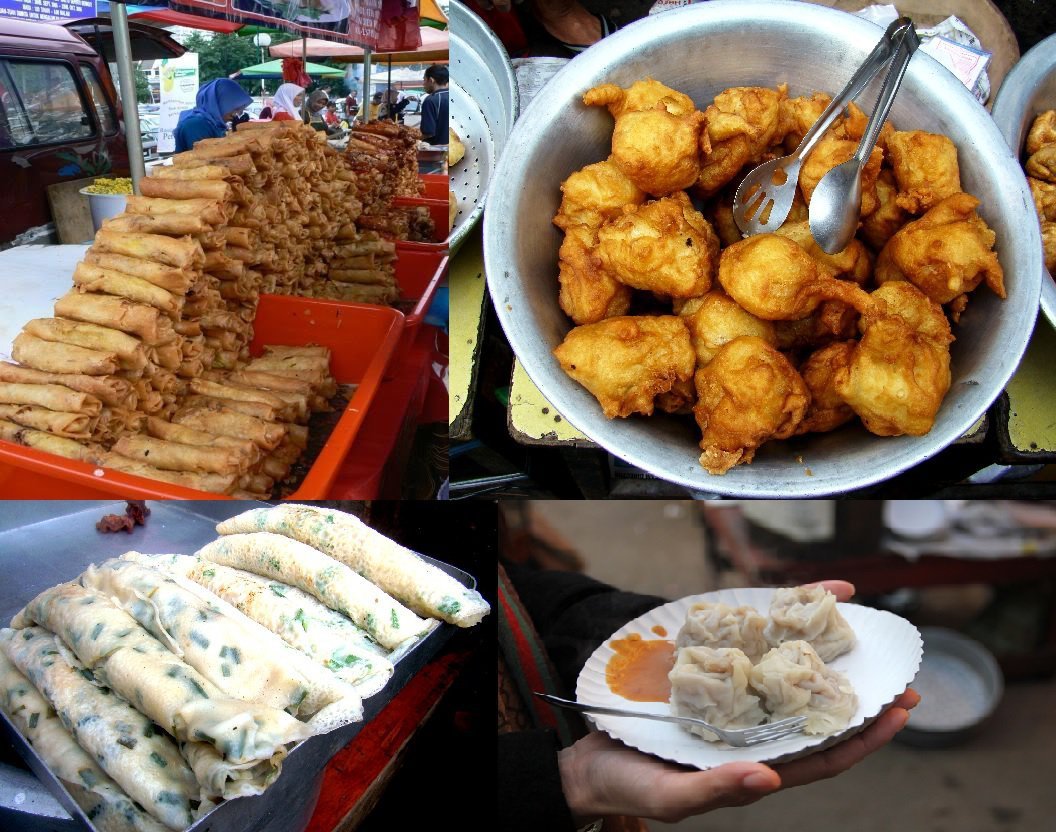 7. Chelo Kebab
Place: Peter Cat
Every true blue Kolkatan would recommend this platter of kebabs and for a reason. It's a composition of mutton seekhs along with chicken kebabs and is served with steamed rice and veggies. Why don't you surprise yourself with a plate?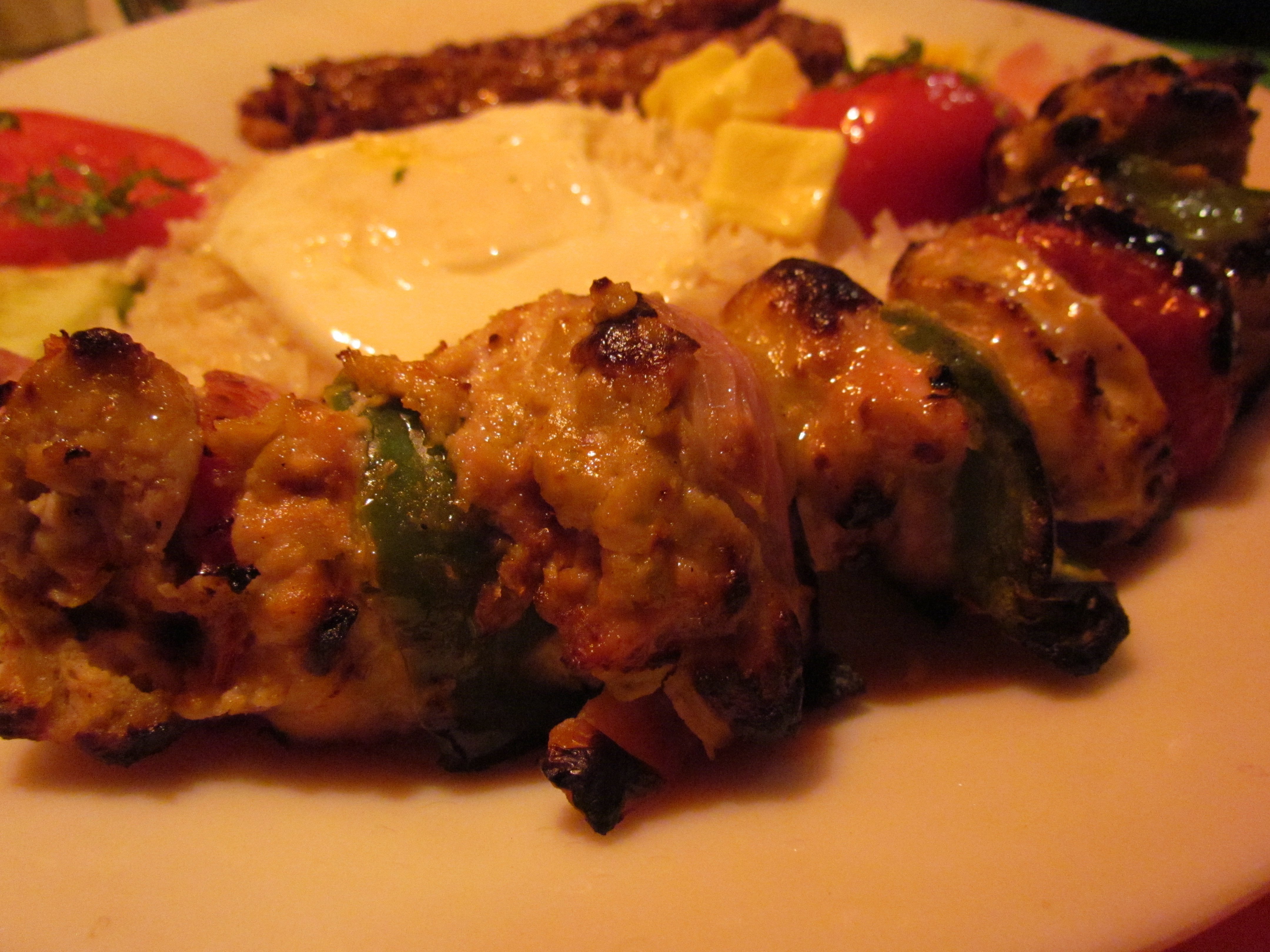 8. Mughlai Parotha
Place: Basanta Cabin
These deep fried parothas stuffed with egg and minced meat add the kind of twist that can keep you finger-licking throughout. Savour every bite of this one because the next round of parothas might take time.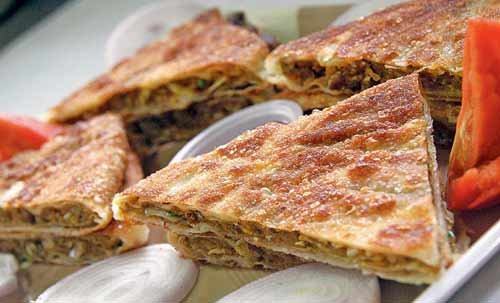 9. Kochuri – Torkari – Jilebi
Place: Maharaja/Maharani
This popular combo offers the perfect combination of sweet, salt and spice. One lip smacking step away from a happy belly and a big smile!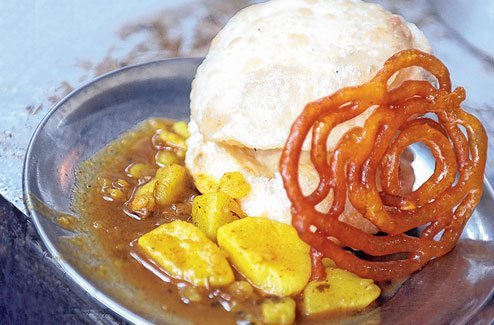 10. Phuchka
Place: Vivekananda park/ Dharamtala
These tiny water-bombs with spice and masala, also called p huchka, are probably the most cheap, yet filling item you can find. You might think you'll stop after 4 but end-up eating a truckload!
11. Ghugni
Place: Dacres lane
If chanas and chickpeas is what you like, this dish will be one of your favorites. And even if they're not, after eating this you'll find yourself a new favorite!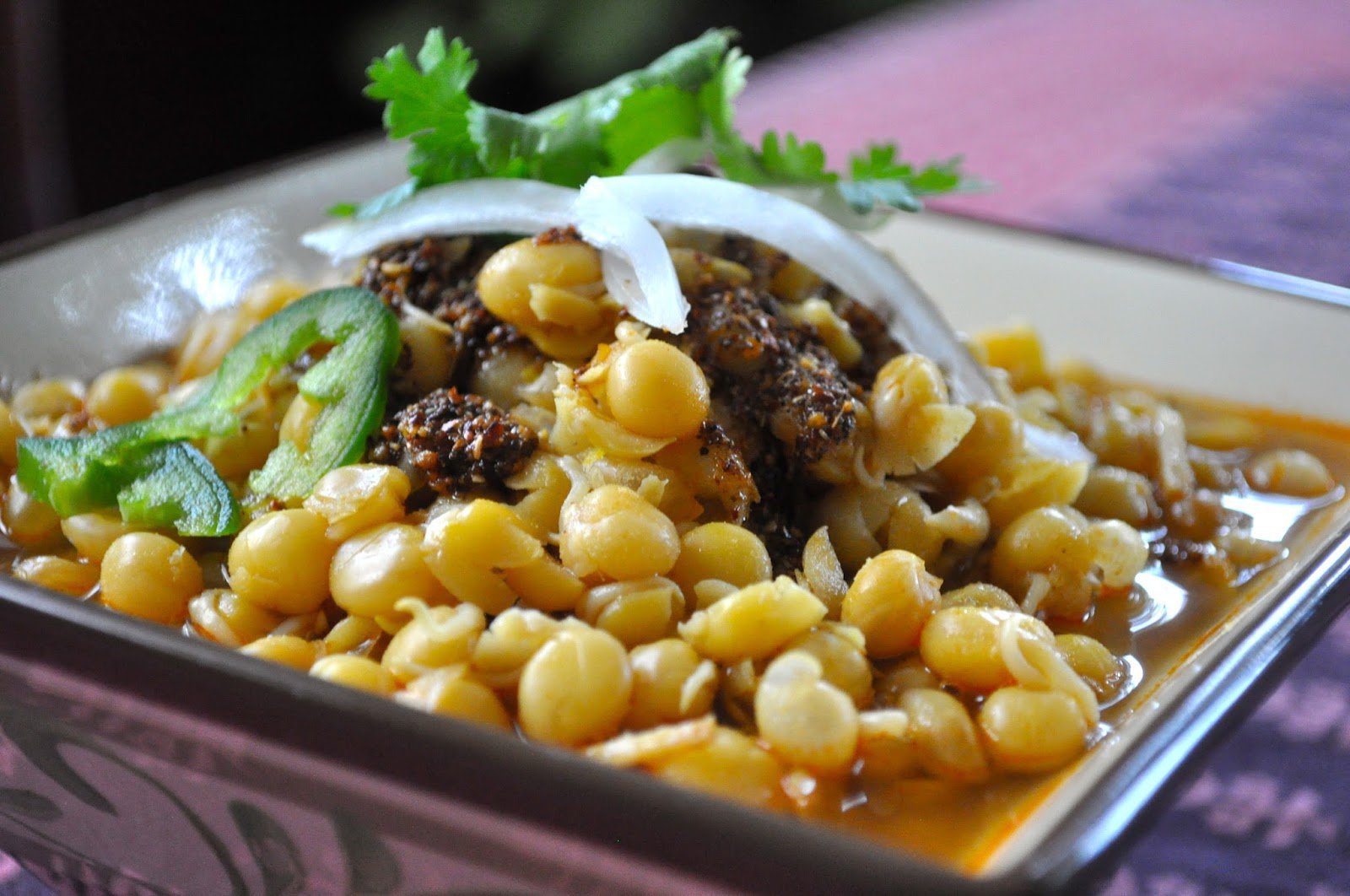 12. Macher Jhol (Fish-curry)
Place: Bhajahori Manna
Macher jhol with rice is the staple food of this city, found almost everywhere in Kolkata. So just in case you're unable to find yourself a restaurant in the locale, knock on any Bengali's door and be surprised with what they have to offer.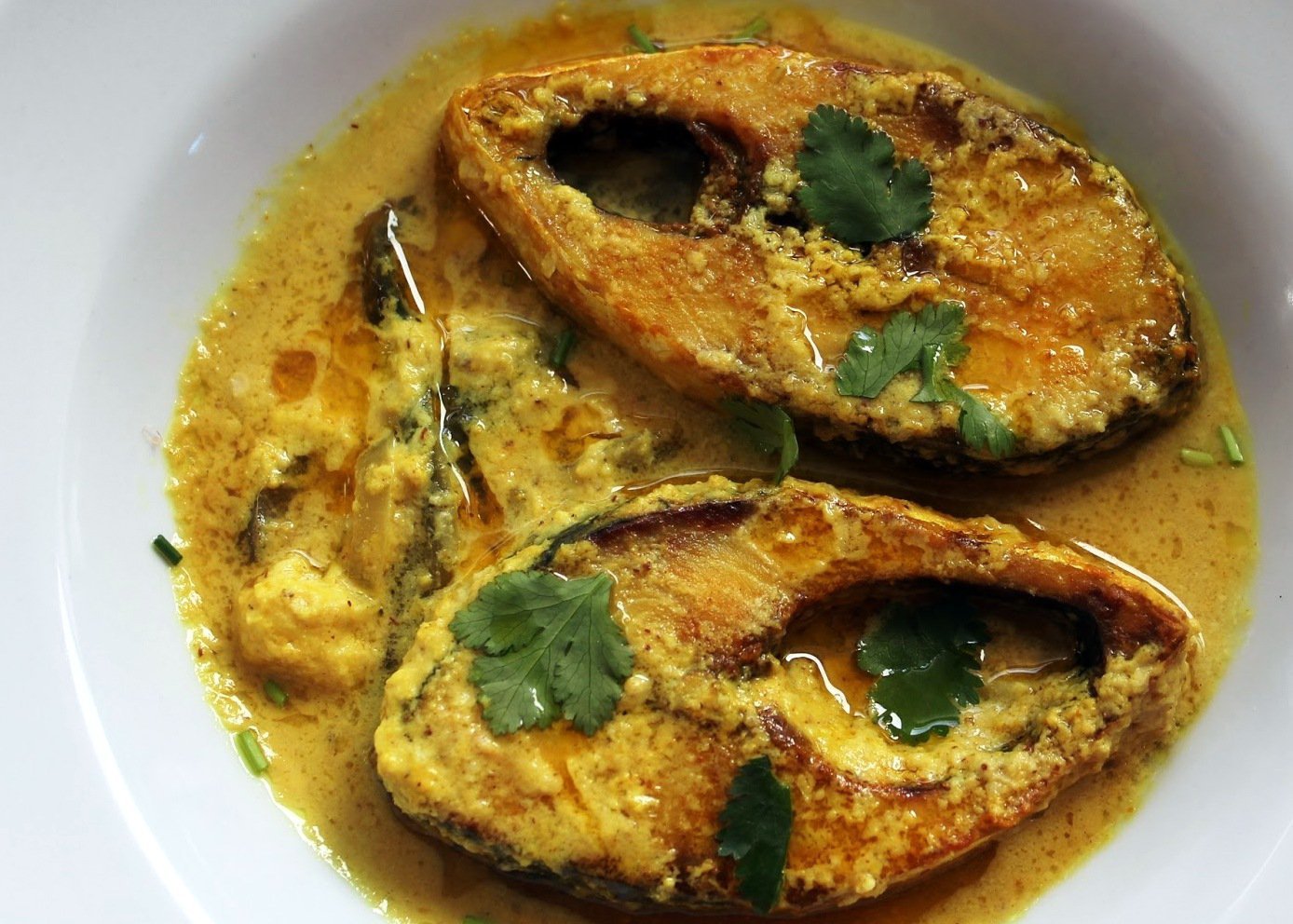 13. Telebhaja
Place: Dacres lane
A perfect monsoon snack with cha/chai, ranging from b eguni, phuluri, peyaji, alu'r chop to a variety of sinfully-crunchy, besan (corn-flour) covered street food! One bhaja is just not enough, you have to try them all!
14. Kathi Rolls
Place: Nizam
Needless to say, we Indians love Kathi rolls and the many varieties they come in. But guess where it all started?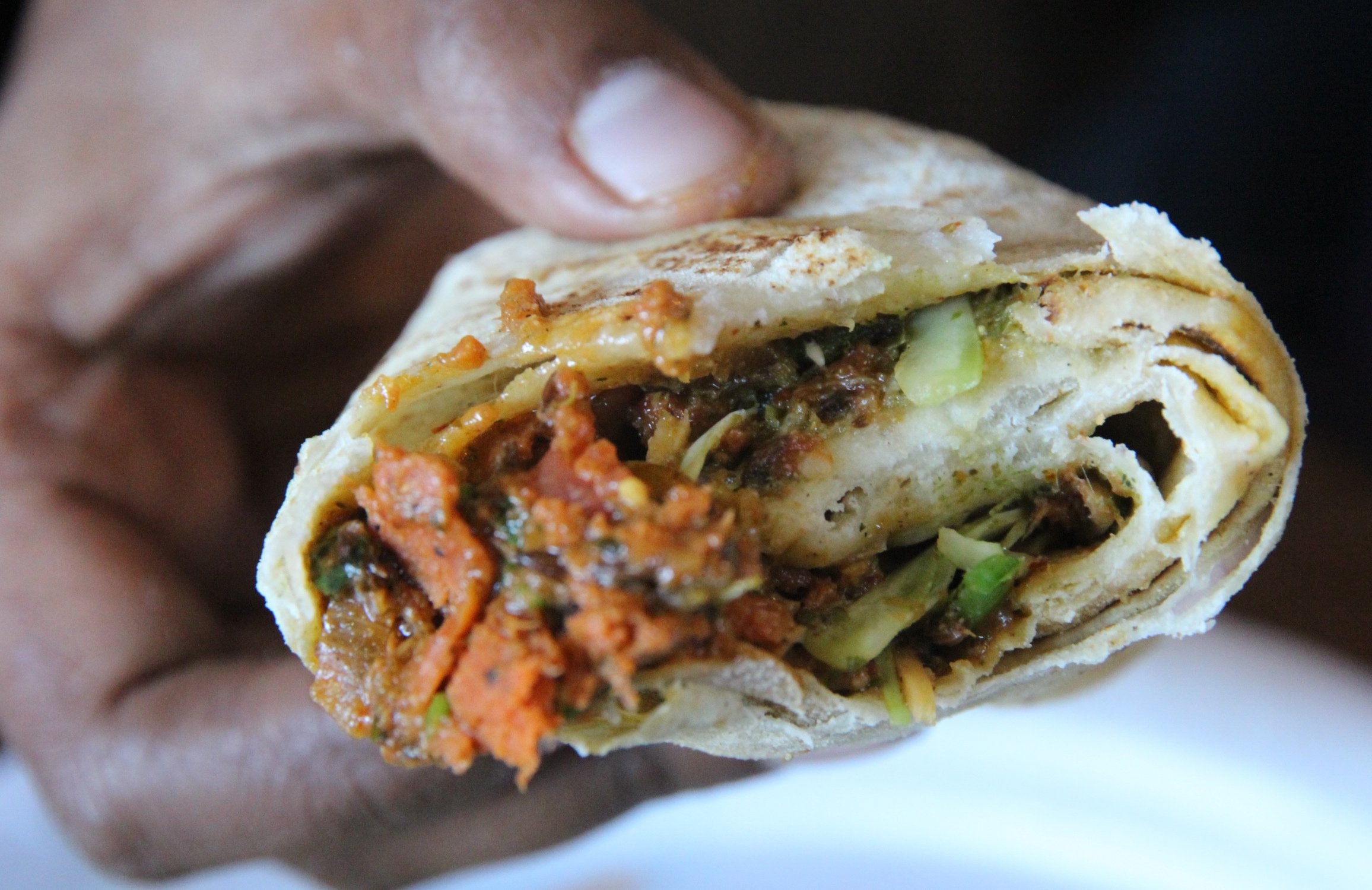 15. Kolkata Biryani
Place: Arsalan & Royal
A unique smell of desi ghee mixed with rich masalas and spices along with juicy, tender pieces of mutton cooked in rice and tava, this dish is something you cannot miss trying.
16. Pitha
Place: Nakur Nandy
Made from rice flour, this exquisite item can be both sweet and salty. Depending on the type, they are either fried or steamed. In any case, your taste-buds are in for a treat.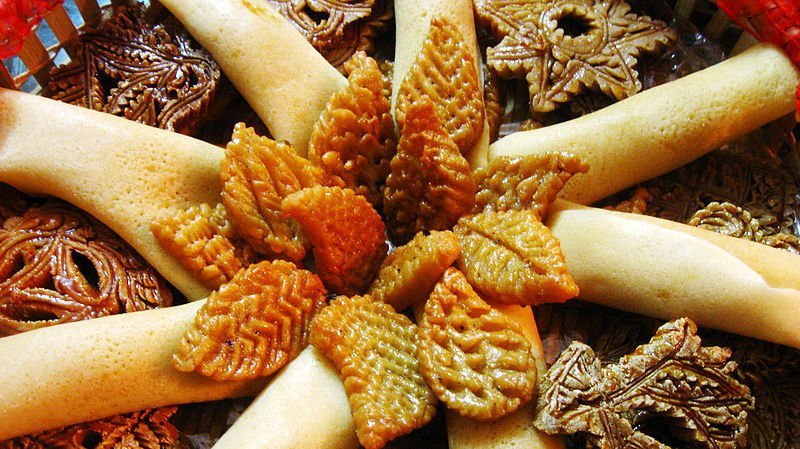 17. Jhalmuri
Place: Maidan
Puffed rice or Muri mixed with peanuts, coriander and other spices, jhalmuri is an appetizing snack found in every street-corner of Kolkata. If you love street-food, this preparation is meant for you.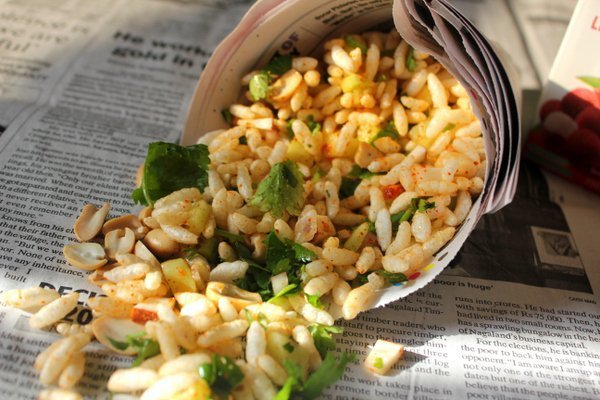 18. Radha Ballavi/ Hinger Kochuri
Place: Sweetmeat shops
A very popular breakfast dish of Kolkata, radha ballavis are fried, lentil-stuffed puris. They sell like wild-fire and are a huge rage in Kolkata. You have to stay up in que to taste some of these.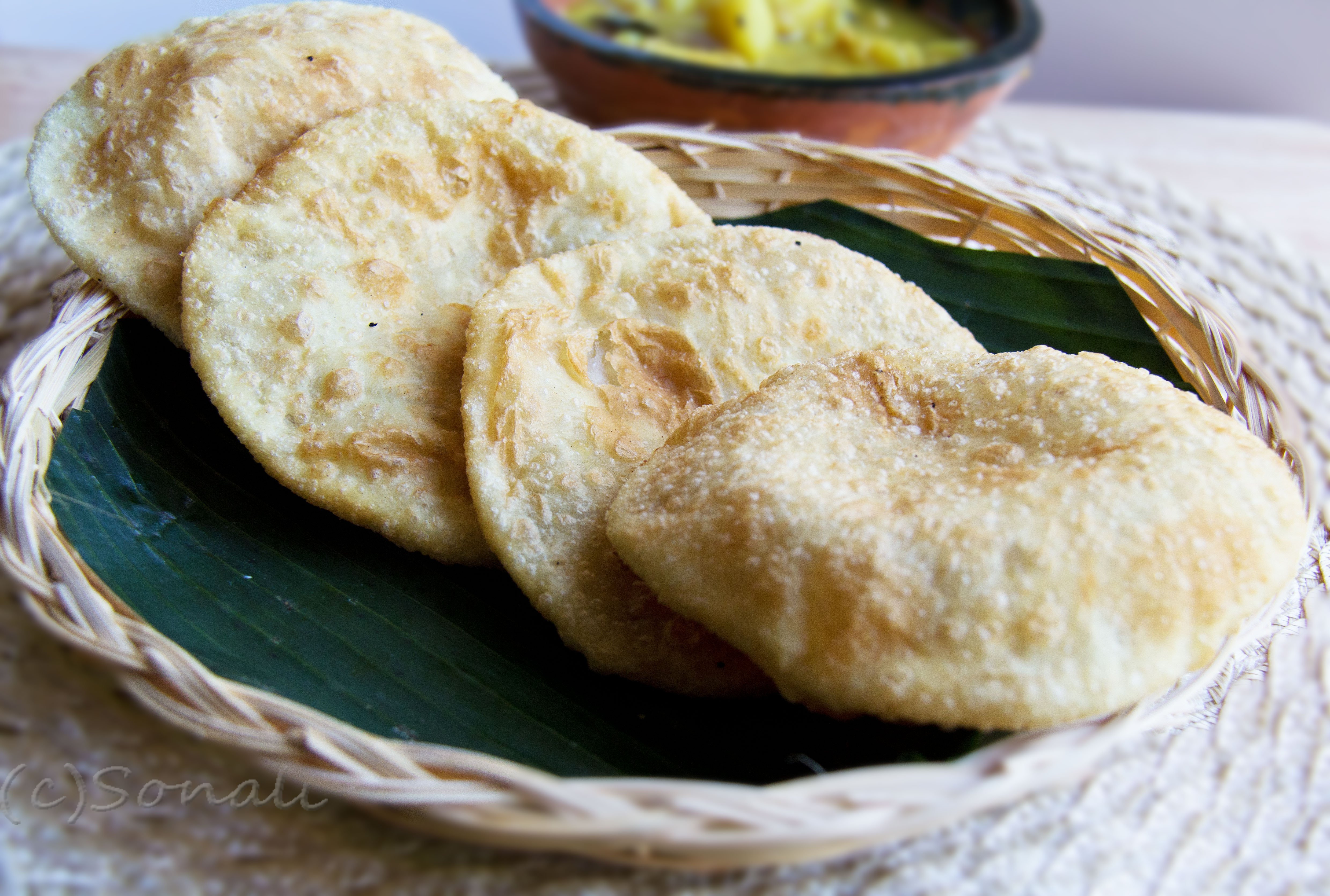 19. Mishti Doi
Place: Bheem Nag & Jadav Chandra Das
This doi beats any sort of frozen yogurt you might have eaten. It's a perfect blend of sugar and milk, cupped together for a tempting treat.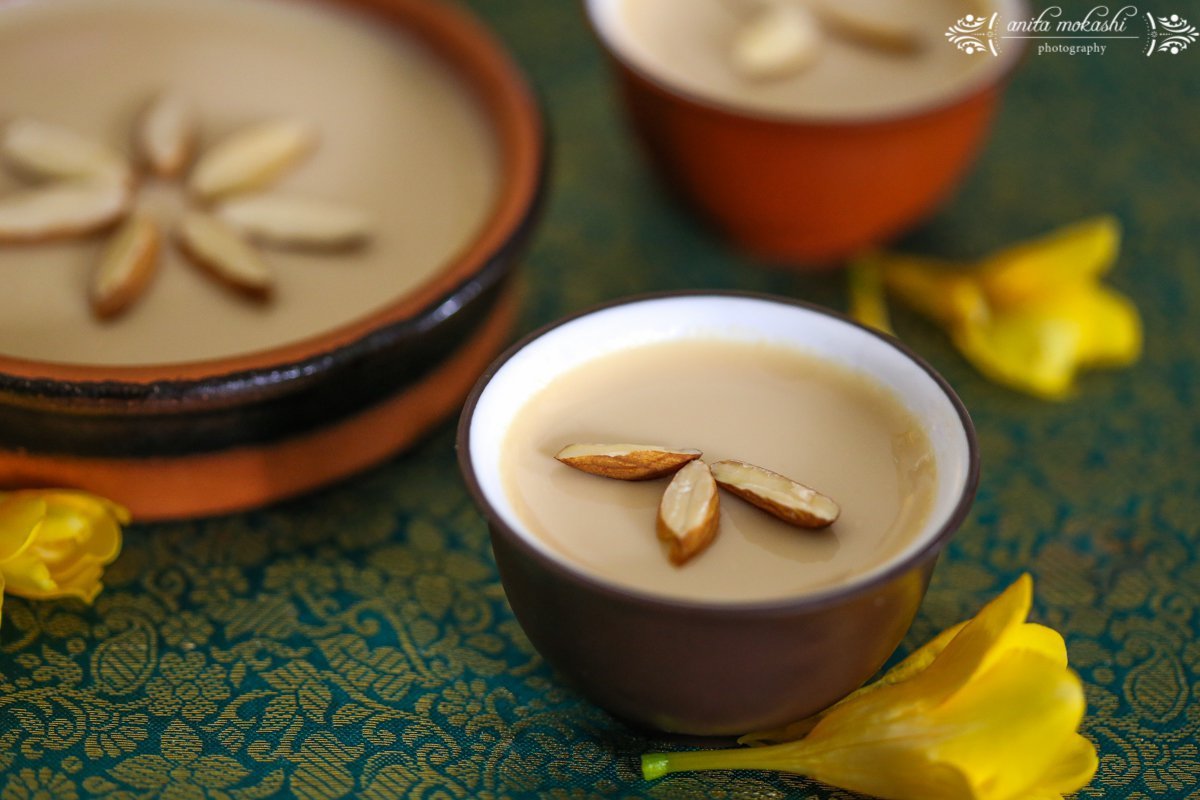 20. Thandai/Kulfi
Place: Ralli's
Kolkata's very own frozen desert garnished with pistachios and almonds, though dispelled across the country, is simply the perfect desert for a stifling summer day in Kolkata!
When in Kolkata, eat what the Kolkatans eat! Bon appétit!
What is your favorite place to have these dishes? Let us know in the comments!