For as long as we remember, two things have been permanent on our ten rupee notes. One is the Governor's oath, and the other is Gandhiji's photo on the front right side. Alas, all that is about to change. And I'm not talking about the oath here.
If the Reserve Bank of India has its way, then Mahatma's Gandhi's face on the 10 rupee note might soon become a thing of the past.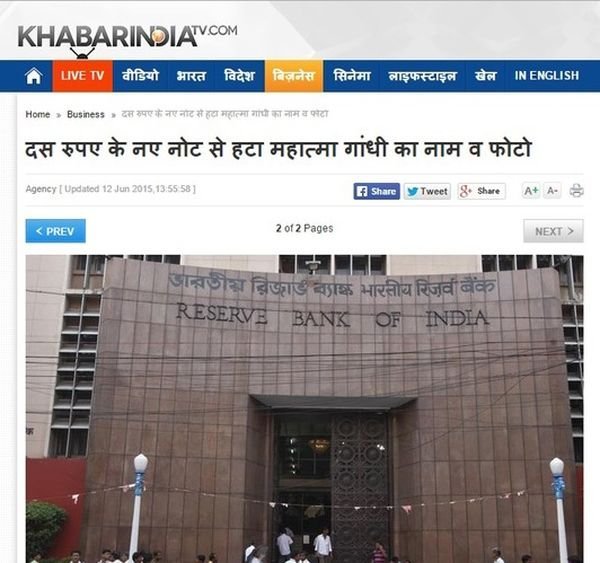 It was Rabindranth Tagore who'd given the title of 'Mahatma' to Mohandas Karamchand Gandhi but Gandhi had refused to accept it. According to news reports, it is unconstitutional to write the term 'Mahatma' on currency notes.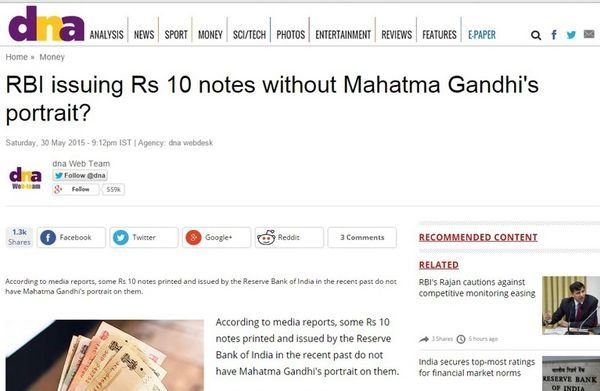 Recently, there was a case where a businessman had received a 10/- note minus the image of Gandhi. He grew suspicious and took the note to the local State Bank of India branch where they assured him that the note was authentic. There will be two types of notes now. One with Gandhi's image and one without it.
Also, suggestions are being made to replace his photo with a photograph of the Taj Mahal, since it is one of the 7 wonders of the world.