Do you ever wonder where the people writing books like Lord Of The Rings got their inspiration from? The places, the situations, they just could not have come from simple imagination. The truth is, there's places and spots around the world that will make your jaw drop with disbelief. Whether it's the cloud surfing Bastei bridge or the glowing caves of Waitomo, check out some of the places around the world guaranteed to blow your mind away.
1. Waitomo Glowing Caves, New Zealand
The glow worms that line the insides of these caves are a surreal sight. Ride a boat down the caves and it'll feel like you're sailing down the milky way. These glowworms aren't found anywhere else in the world either, in case you want to keep some in a jar.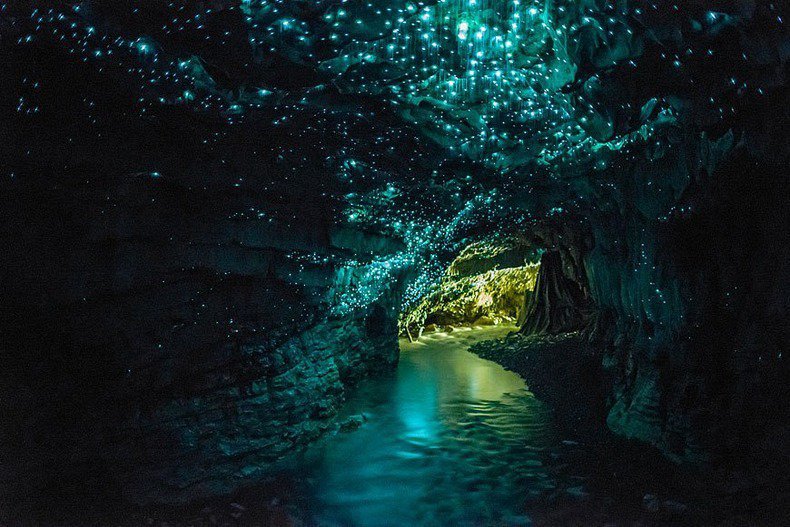 2. Chichilianne, France
The Mont Aguille in this commune is all of 7000 feet tall and a breathtaking sight to behold. It looms over the surroundings like a massive hammer shaped rock and even breaks a few clouds sometimes!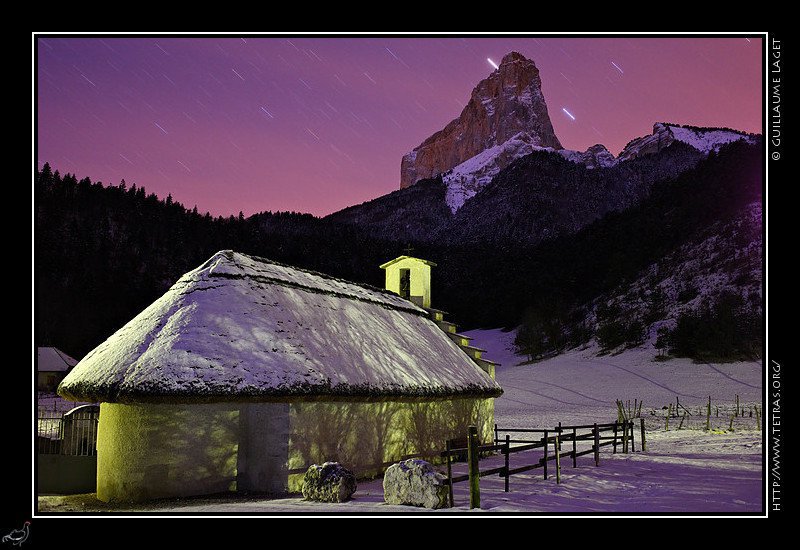 3. Hallstatt, Austria
This village looks like the abode of the sacred elves from Lord Of The Rings. It's nestled at the edge of a river with the massive mountains behind it. With a population of fewer than 1000, living here seems like a dream, albeit with a slow internet connection!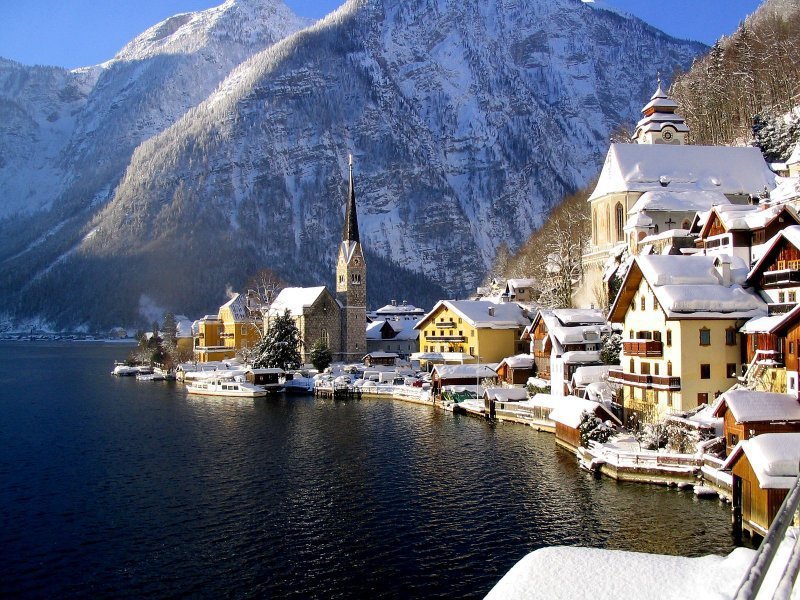 4. Paro Taktsang Monastery, Bhutan
This Monastery, sitting 3000 feet high, is also known as the Tiger's nest. It's located on a cliffside, with lush greens all around and a stark drop along one side. Made famous by a Buddhist leader who was obsessed with the number three, this spot is equal parts spiritual and exciting.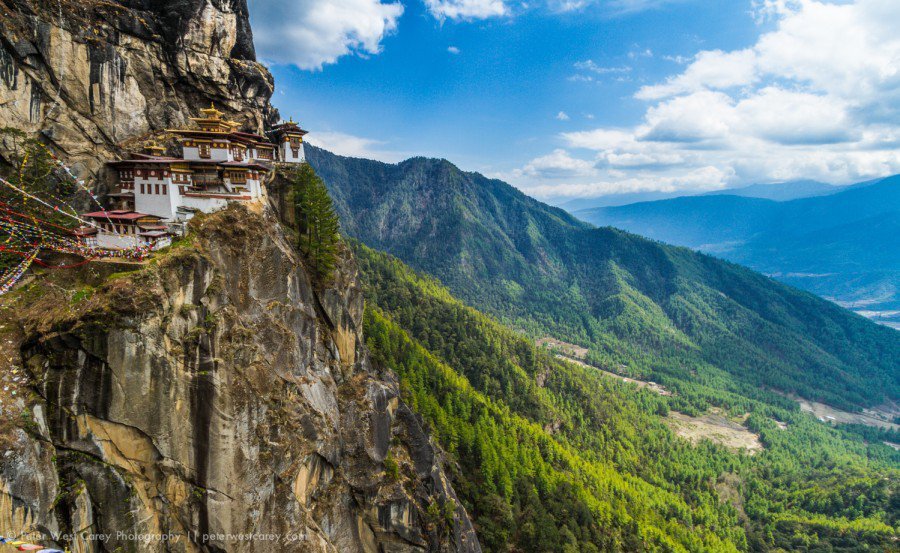 5. Dubrovnik, Croatia
This ancient city looks like the sets of an epic movie, which is why it was used in certain parts of the hit show Game of Thrones. The contrasting and uncommon architecture combine with the natural beauty of the cliffs and ocean to result in a perfect mix of man and nature.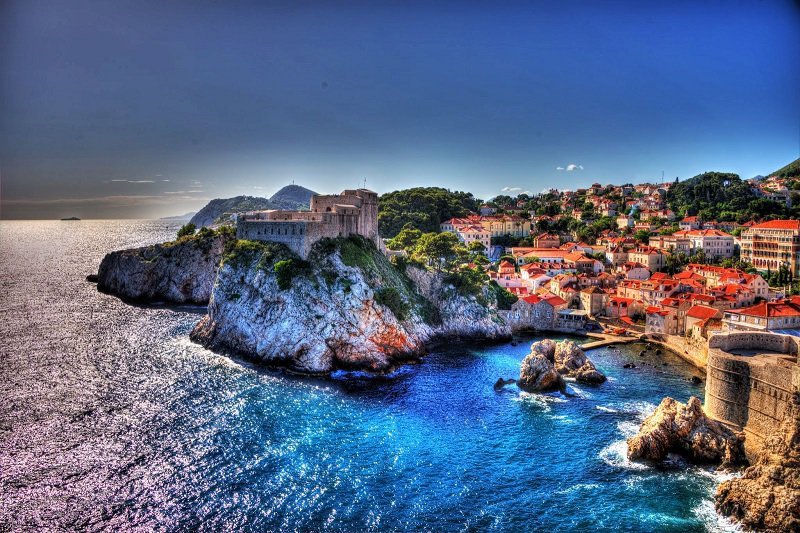 6. Aescher, Switzerland
A charming wooden lodge carved into the side of a craggy alpine mountain a few thousand feet high. That's Aescher Hotel, a one of a kind place to bunk where you can only get to through a tough hike or a cable car. The view is fantastic and the surroundings are the stuff of postcards.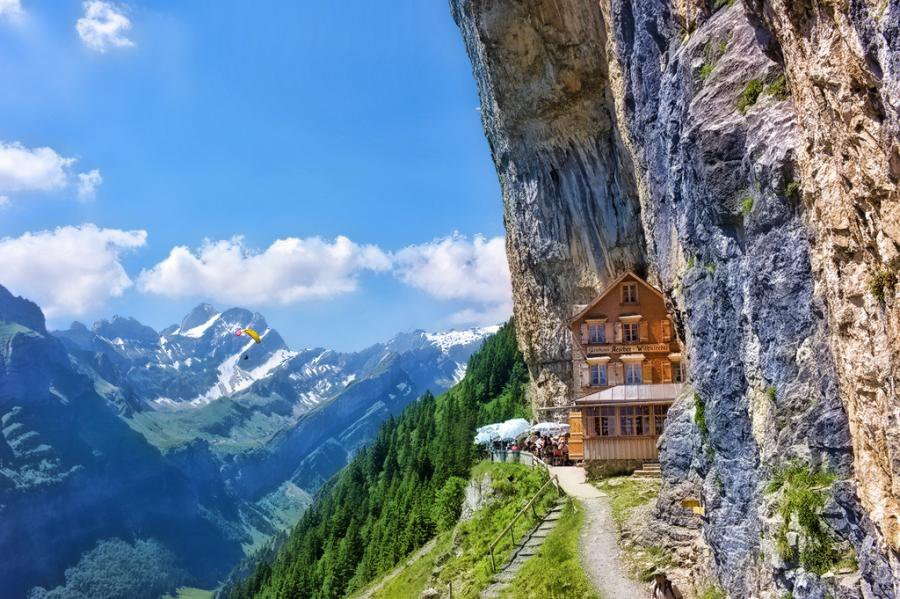 7. Jigokudani Monkey Park, Japan
After a healthy dose of soaking your feet (and the rest of your body) in the natural hot springs that run all through this area, go check out the Japanese Macaques or snow monkeys that come here to soak up some heat. See that face they make in hot water? That's all you need to prove we evolved from them.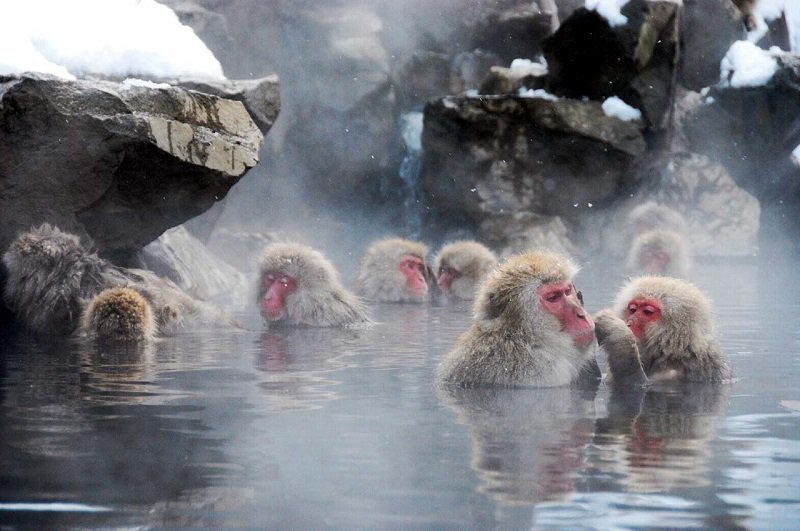 8. Haiku Stairs, Hawaii
This steep trail along the Oahu's Koolau mountain range connect the different parts via some 3900 odd stairs. With a mighty view all along the high tops of the city and sheer drops on both sides, the Haiku stairs are rightly called a stairway to heaven, though they could also be the stairway to excessive adrenaline release!
9. Huacachina, Peru
This Aladdin like surprise in the middle of the Peruvian desert is something you have to see to believe. A full functional little village with lush green palms and a waterbody in an otherwise desolate sand space, the people of Peru really outdid themselves with this oasis of creativity.

10. Bastei Bridge, Germany
This bridge that connects the massive rocks of Bastei is another fantasy- like place. With a sweeping view from 300 metres above sea level and unparalleled scenic beauty, this bridge is has rightly served as inspiration for many a distraught artist and never disappointed.
11. Melissani Cave, Greece
The Melissani lake is the route of access into the secret beauty of the cave itself, which opens up above like a yawning mouth letting in the sunlight while you take a dip or chill on your boat and wonder whether real life is just an illusion and other 'deep' musings that tend to come unbidden around these places.
12. Mount Ai-Petri, Ukraine
Spectacular views overlooking the sea off the Bay of Balaklava are only possible on Ai-Petri peak, where you can get to by cable car. The interlinking bridges along the rocks are unbelievably high and impossibly beautiful.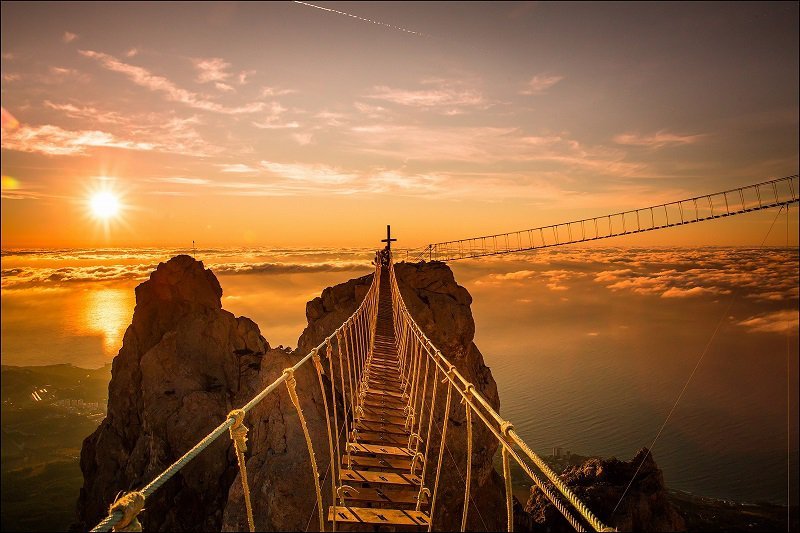 13. Jiuzhaigou Valley, China
This pristine wonderland is made up of crystal clear blue leakes and streams where you can see straight to the bottom. The natural beauty of this place makes one yearn to dive in to it's dreamy depths and never come back. Plus there's waterfalls and basically everything a dreamscape needs.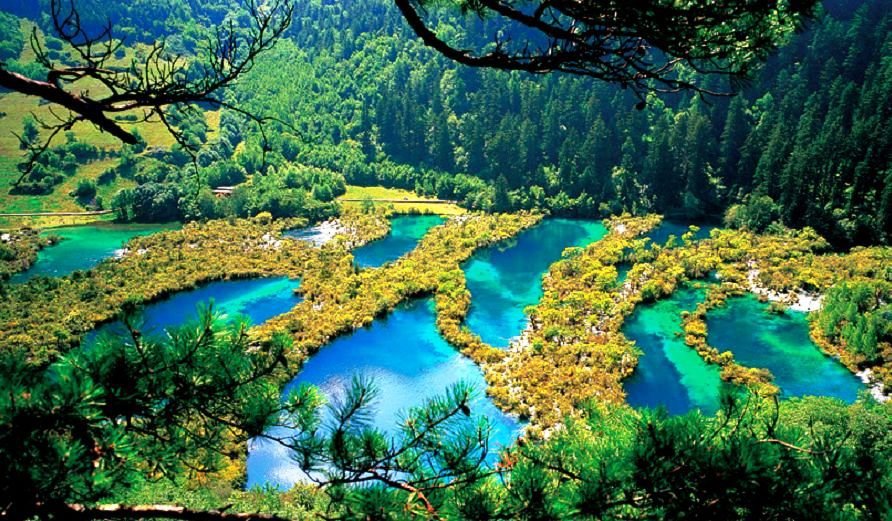 14. Lençóis Maranhenses National Park, Brazil
What looks like a well watered desert at first glance is actually a lagoon interspersed with recurring sandunes, forming a visual marvel of little water bodies and beds of sand. The water is perfect to swim in and the vast expanse of nothingness has a certain freeing allure.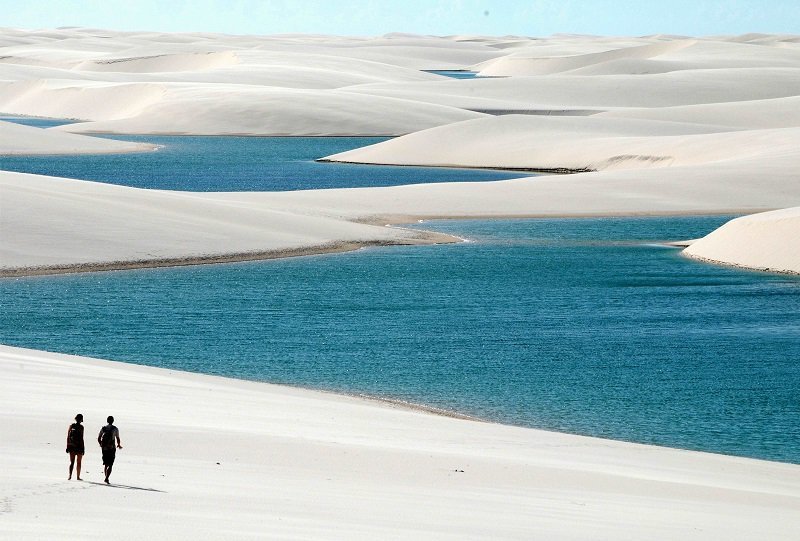 15. Cappadocia, Turkey
The rock formations around here are known as fairy chimneys for their distinct shape. This historical region, best known for its unique, underground cities and cave towns also has a thriving hot air balloon culture, to better appreciate the views.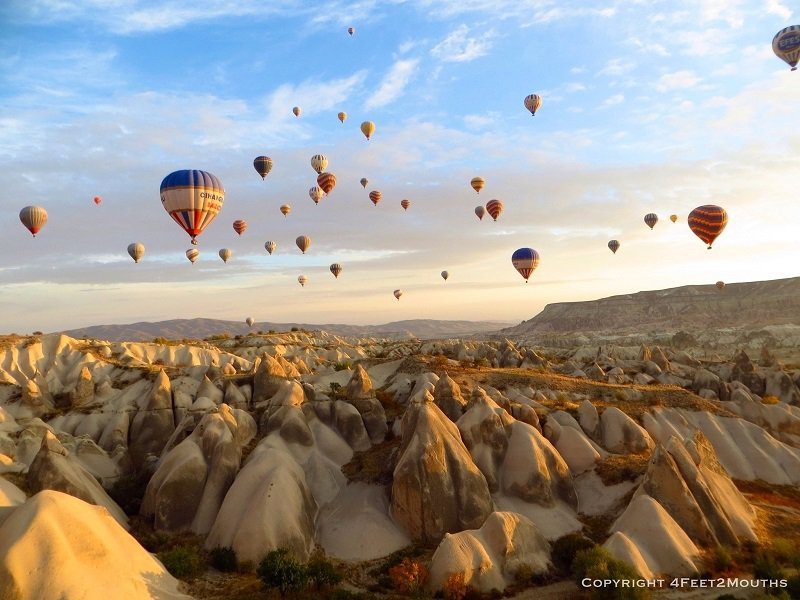 After seeing some of these places, it's easy to believe there's still some magic left in the world.