Who says travelling is an expensive affair? Just because you're on a budget or are simply struggling with end-of-the-month blues, doesn't mean that you should be deprived of your right to go forth and travel. There are a plethora of getaways across India that you can head out to for an amazing fun-filled trip. And that too, under Rs. 5,000. Getaways like:
1. Rishikesh
Famous for its white water rafting, and home to the holy river Ganga, Rishikesh is a perfect destination for adventure seekers and laid-back tourists alike. What's more, at just 225 kms from Delhi, Rishikesh is easy to get there as well with a network of state as well as privately owned buses (including plush Volvos). The tickets start from as low as Rs. 200 and go Rs. 1400 for one way. And with the mushrooming of a host of backpackers' options and ashrams, you can get a room for less than Rs. 150 for a day!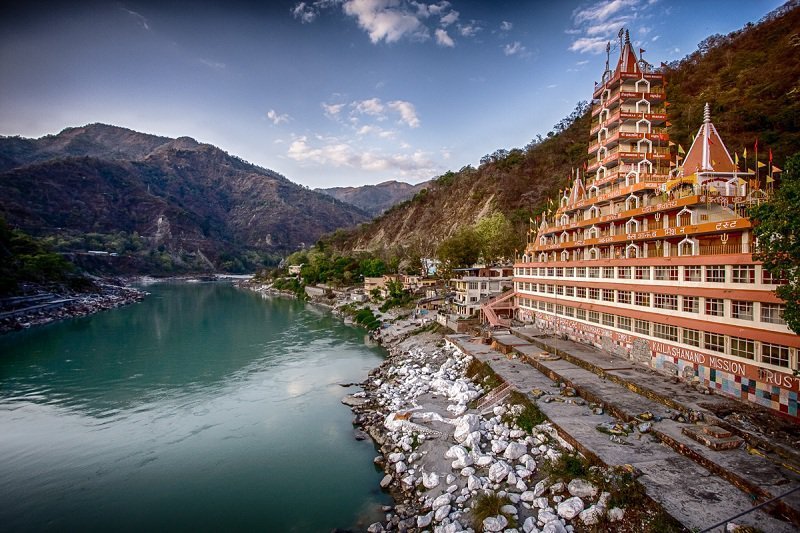 2. Kasauli
You can also spend your weekend taking in the scenic views of the beautiful hill station of Kasauli. The most cost effective way to reach Kasauli is to board a train from Delhi to Kalka and then take a shared taxi from there to Kasauli. This caps your round trip travel expenses at less than Rs 1500. Pocket-friendly hotels accommodate you for Rs. 1000 or less, which leaves you with about Rs. 2500 to splurge on the trip.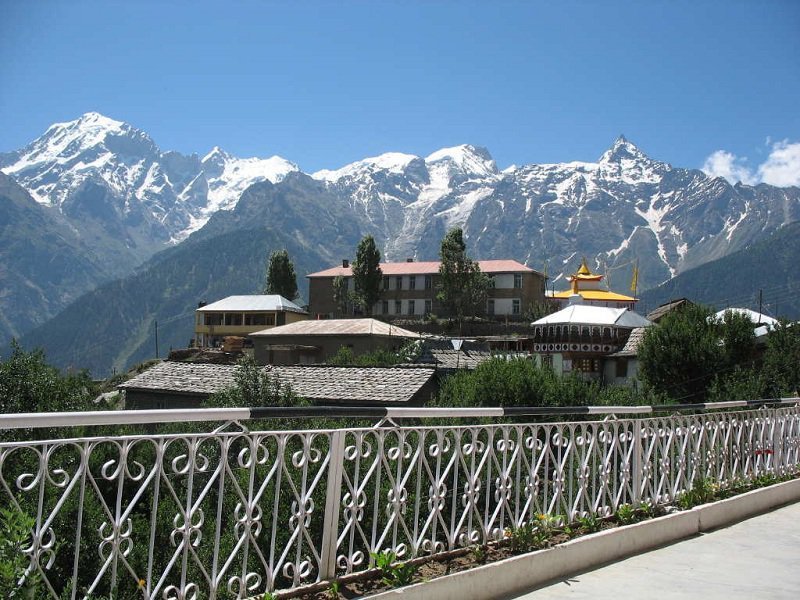 3. Vrindavan
In case you are a spiritual sort or anyone looking for a good photo-op, then the holy city of Vrindavan definitely warrants a visit. But don't just go by the general stereotype, Vrindavan is more than just your temple hop; it's steeped in history and makes for a fascinating people-watching space. Since it is designed for pilgrims, hotels start at as low as INR 600 for a night, if you are looking to make it an overnighter.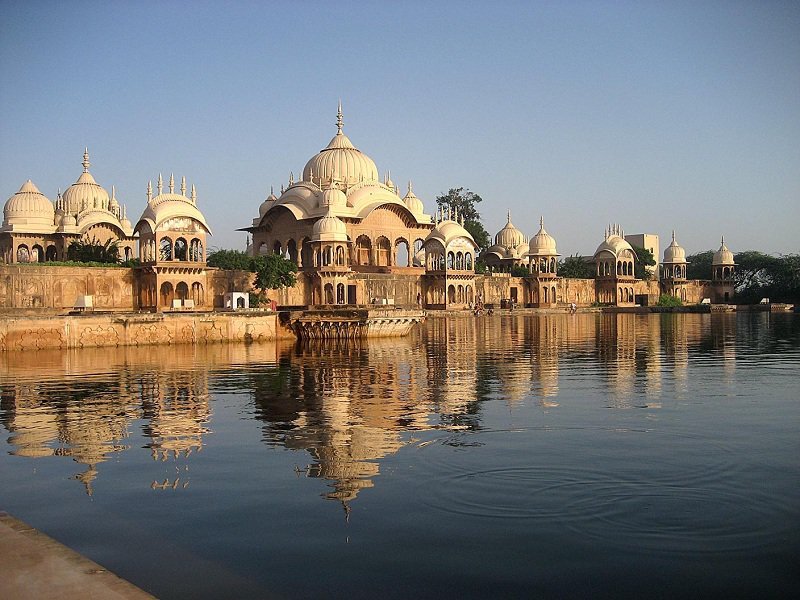 4. Lansdowne
Unblemished by excessive tourism, Lansdowne still remains one of the most preserved and genuine hill stations in India. Located at a distance of 250 km from Delhi, the best way to reach here is to board a bus to Kotdwar, a town 50 km from Lansdowne, and then switch to a local bus, to help you keep the round trip travel expenses less than Rs. 1000. It's secluded and relatively less commercialized outlook allows you to find splendid accommodation within Rs 1500, sparing you with Rs 2500 for other expenses.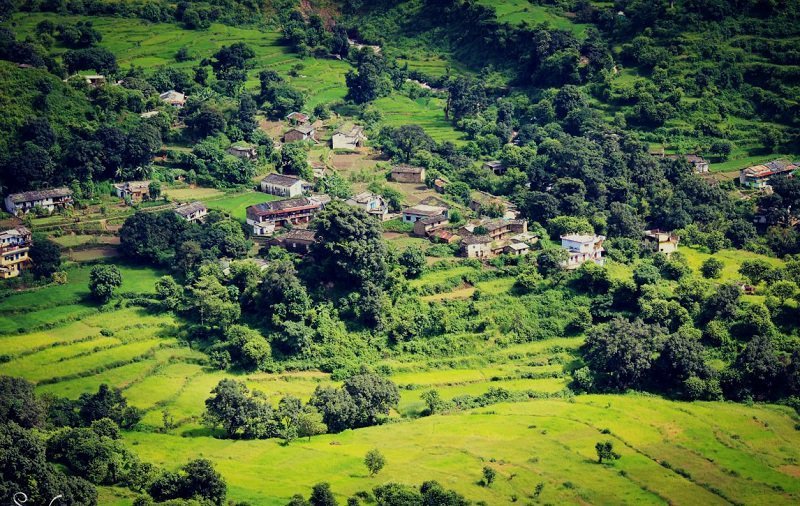 5. Binsar
Just about 9 hours away from Delhi, Binsar is nothing but 300 kms of pristine panoramas. The town is famous because of the it's wildlife sanctuary, which was declared an important bird region in the late 90's. If you're lucky enough, you can also spot a leopard or a barking deer. The easiest and cheapest way to get here is to take a train from Delhi to Kothgodam, the nearest railway station to Binsar (about 119 Kms away). And then take a local bus from there. The total cost to reach (one way), including both the train and the bus journey is around Rs. 1500.

6. Kasol
Famous for its trekking trails, Kasol has jaw-dropping natural beauty. The hill station has an eclectic crowd, with people from all over the world touring in to enjoy its hippie style bars & restaurants and Goa-like aura encapsulated in breezy mountains. Although relatively far from Delhi, you can still enjoy your trip on a shoestring budget with overnight bus tickets starting from as low as Rs. 800 for one side.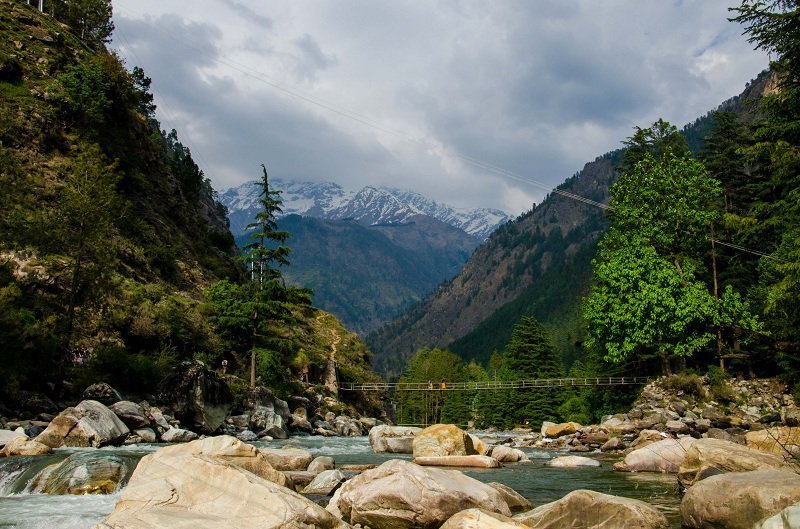 7. Kanyakumari
At just 85 km from Trivandrum, Kanyakumari was a major go-to destination for a lot of people living in South India during the 90's. However, it still sees throngs of sleepy-eyed travellers waiting by the Vivekananda Rock Memorial in the mornings to catch the rising sun. A bus ticket from Trivandrum (one way) would be around Rs. 250 and the basic rooms in hotels start from around Rs. 800. Which means you are still left with a good Rs. 3000 or so to splurge on your trip!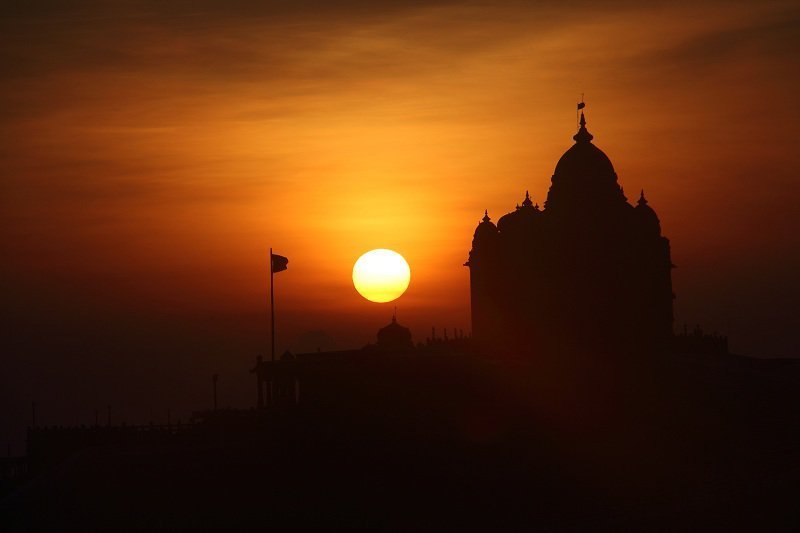 8. Varanasi
Ever wondered how and why Varanasi became a hippie town with backpackers making this city their home? Firstly it's a cultural meting-pot and secondly it's got dirt cheap accommodation, food and transport costs! While you can easily get a stay option for less than Rs. 200 (or less) a day at Varanasi, it's well-connected to almost all the major cities in India. Getting a train to Varanasi from Delhi is the cheapest option with fares starting from Rs. 350. What's more, a quick trip to Sarnath can also be clubbed with it!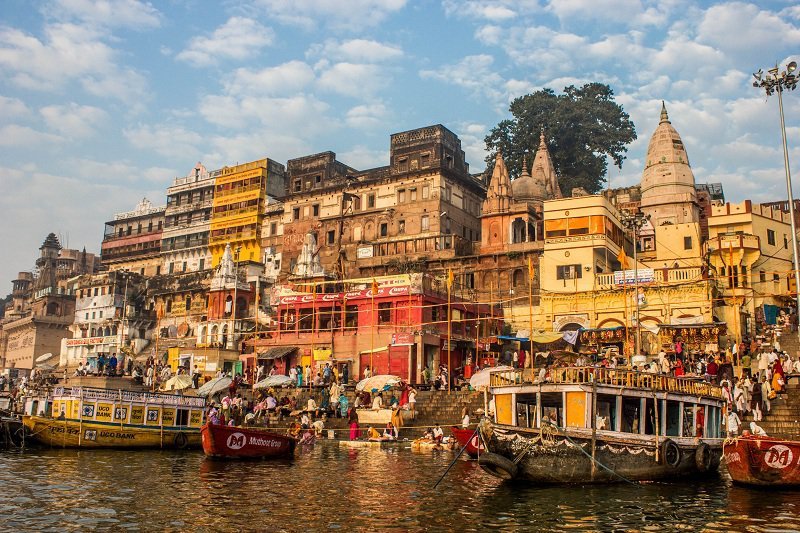 9. McLeod Ganj
If you are in or around Delhi and are eager to get away from the city din for a weekend, McLeod Ganj is a great budget option. While the hotel tariffs can come down to as low as Rs. 200 for a day if you wish to stay at Naddi or Dharamkot, Rs. 300 will get you a decent, comfortable accommodation in McLeod Ganj. Staying at Dharamkot also brings in more things to do like learning jewelry designing or dabbling in Tai Chi!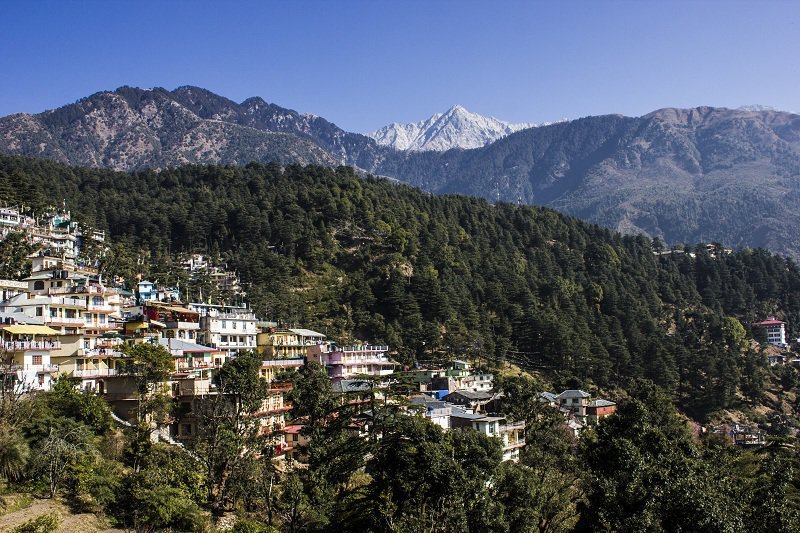 10. Hampi
A fast emerging destination for bouldering, Hampi has been a long time favourite with travellers from all around the world. A city of ruins, it's India's very own Petra. Perhaps, more beautiful than Petra can ever be. Lying on two sides of Tunghabhadra River, Hampi has a charm that will leave you mesmerised. A backpackers' haven, Hampi should be on your travel list for a weekend if you are anywhere around Bengaluru.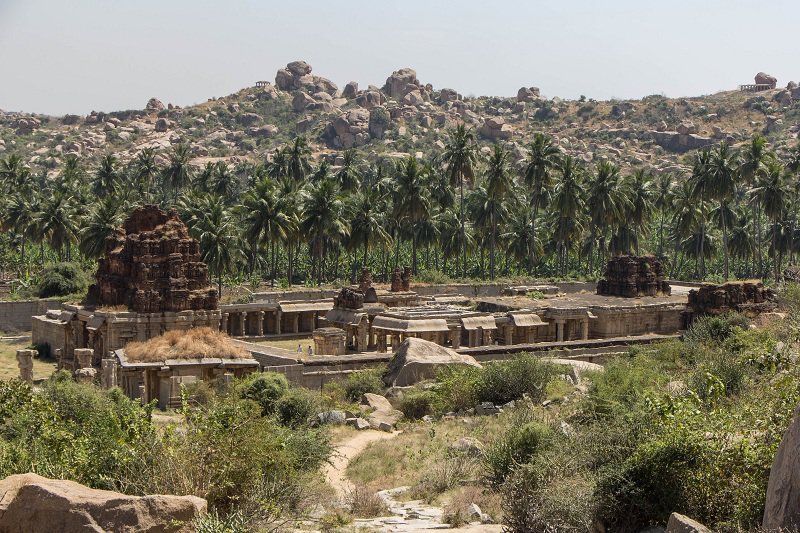 And if you're really particular about keeping the figure under Rs. 5000 but unwilling to compromise on comfort, book an OYO Room and laugh all the way to the bank.
Sponsored by OYO Rooms