Gearing up to her friend's wedding, an unsuspecting Mumbai girl entered a designer store when she went ghagra-hunting, but was met with a shocking and honestly, shameful side of fashion on December 2nd.
Vagabomb reported that Mona Joshi went to the Kalki Fashion in Santacruz and when she asked if they had something in her size, the snappy reply from the salesperson was, "Of course not!"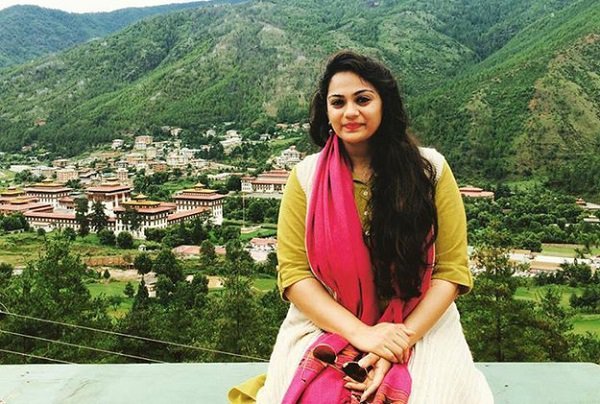 Source: Vagabomb
Mona asked the salesman what women her size were supposed to do, to which the sales rep said, "Go to the gym."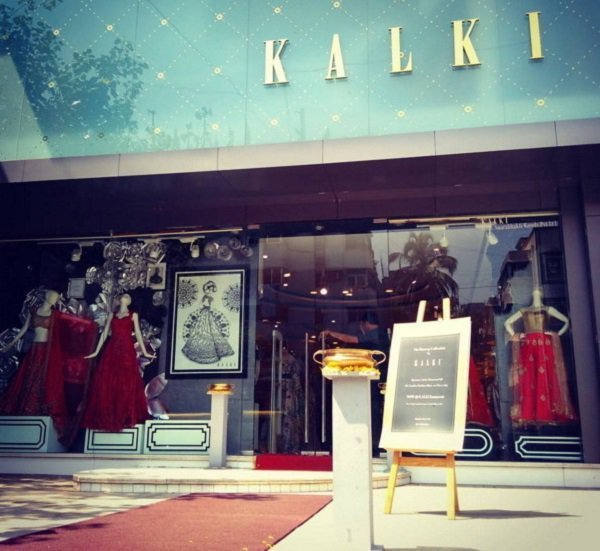 Source: Vagabomb
This harrowing, to say the least, experience urged the person that accompanied Mona to the store to write a heartfelt email to the owner of Kalki Fashion, accounting the events that took place at their Santacruz outlet and bringing to their notice, the alarming fat-shaming state of mind the fashion industry is seeming to adopt.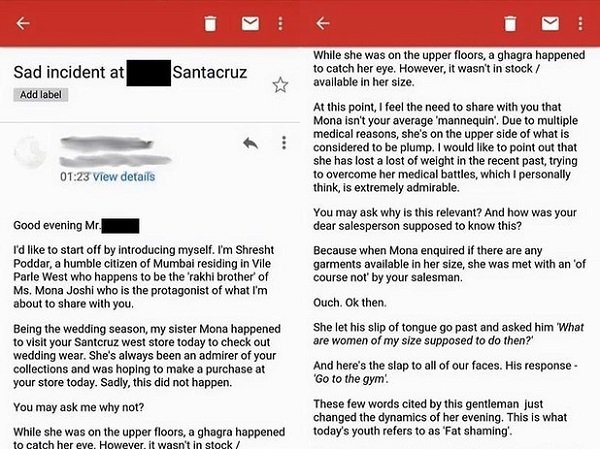 Source: Vagabomb
"All these women have grown up being fat-shamed due to challenges which they really did not have control over. And even if they did, how does it give any stranger a right to tell them that they should go to the gym?"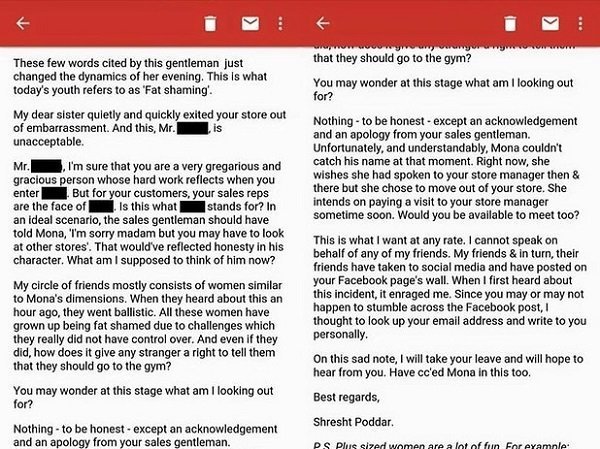 Source: Vagabomb
Many of Joshi's friends also took to Facebook to report the appalling incident. All this roaring support and the email from her friend got the director at Kalki, Shishir Gupta, to respond on his Facebook page. And it was good.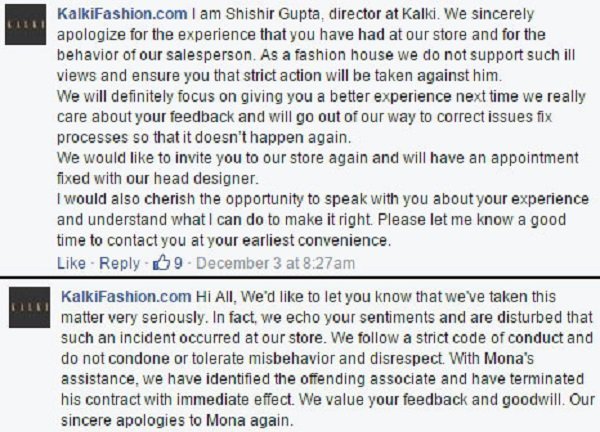 Source: Vagabomb
Gupta said, "... we've taken this matter very seriously. In fact, we echo your sentiments and are disturbed that such an incident occurred at our store."

Source: Vagabomb
That's right. The Internet came rushing to fight this uncalled-for cruelty towards anything different from them stick figures that crowd the world of fashion, and we couldn't be happier about it. 'Cause Mona, girl, you're perfect the way you are.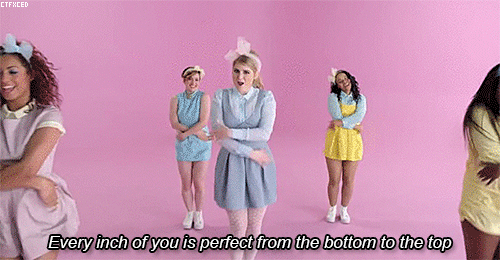 Source: Giphy