It's that awesome time of the year when the streets of our diverse country are filled with the intoxicating aroma of Nihari, Phirni and Haleem. Even though Eid is celebrated with some of the most scrumptious and decadently delicious dishes, only one dish really sets the mood for all the celebrations. And that dish is Haleem .
Haleem, a mutton dish, is usually cooked in a gigantic vessel, over firewood for more than eight hours. After the meat is tender, a handful of flavourful spices is added to it and it's further cooked for another couple of hours. The slow cooking process, along with the variety of spices is what gives Haleem it's distinctive taste.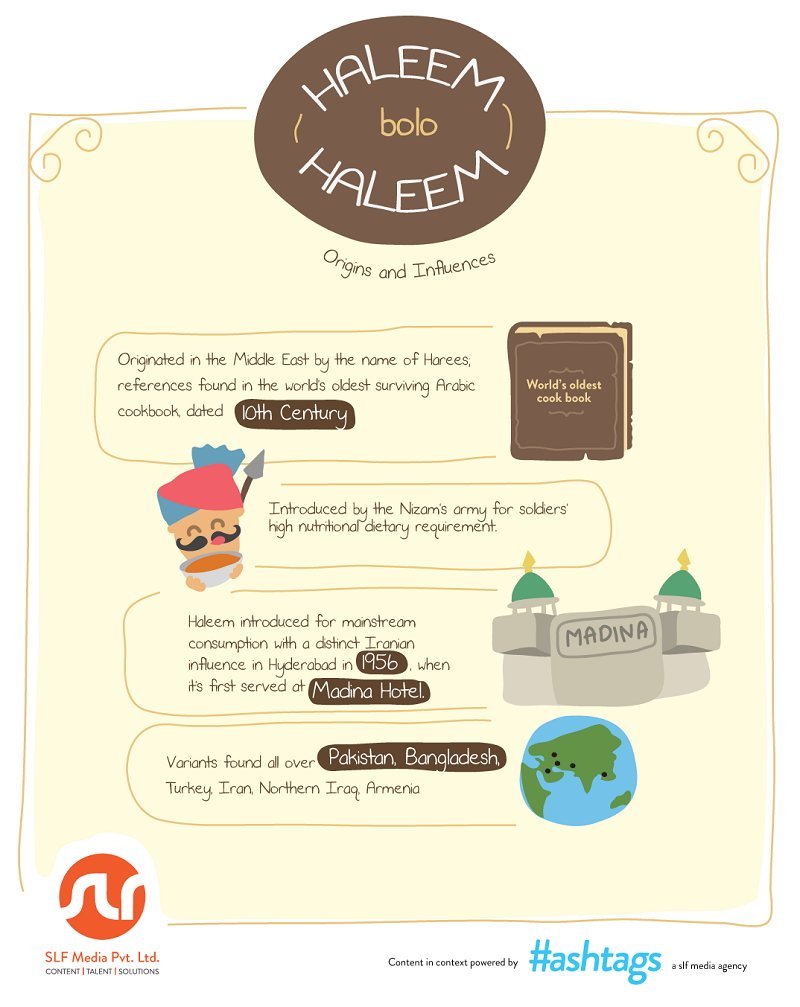 This is how this culinary masterpiece is made.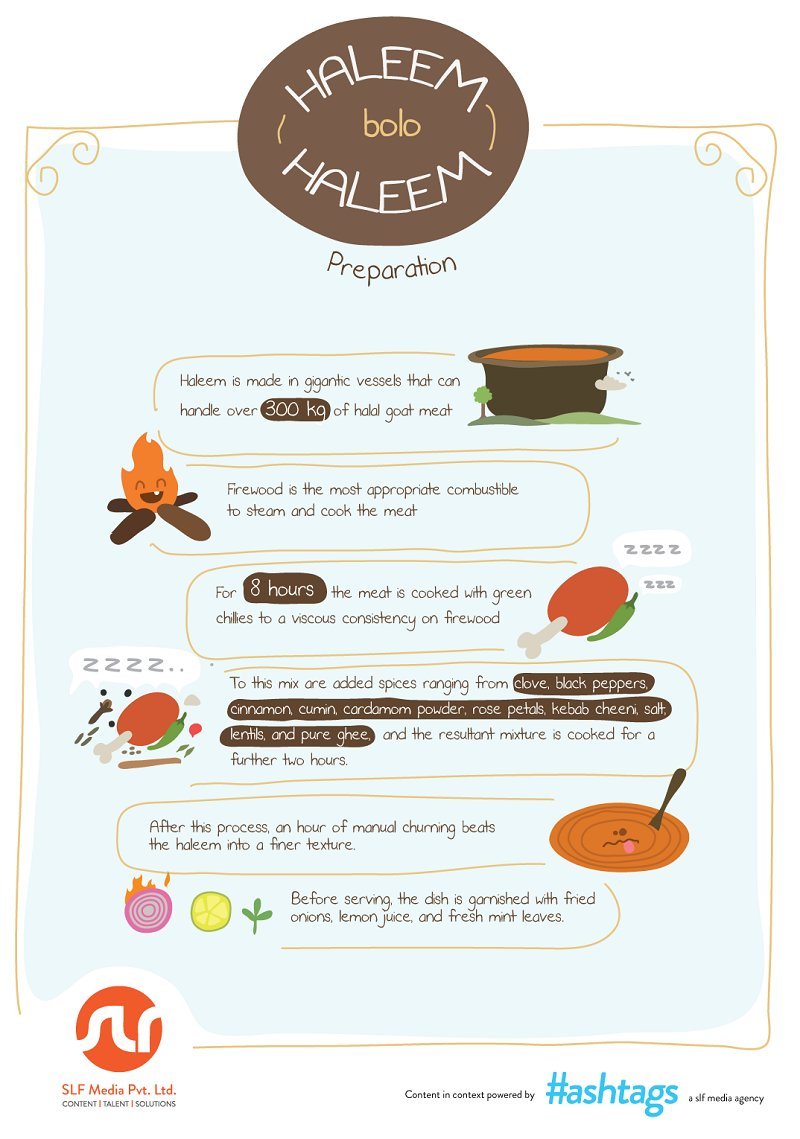 And here are a few handy facts about it.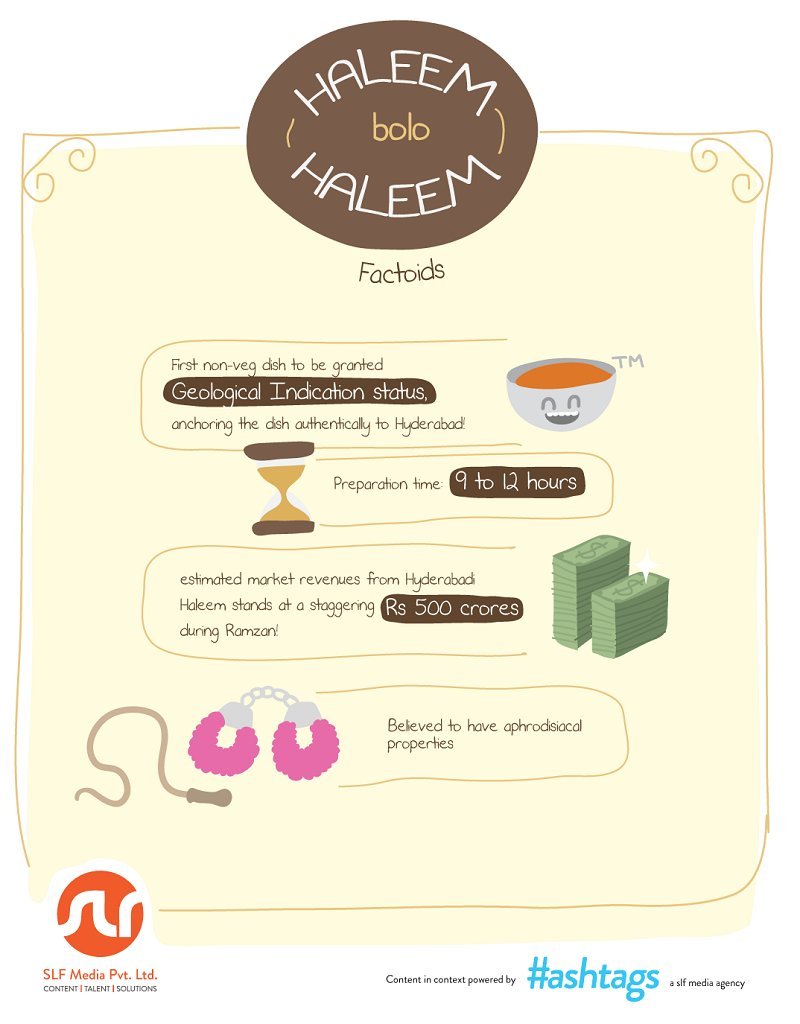 Craving for some right now…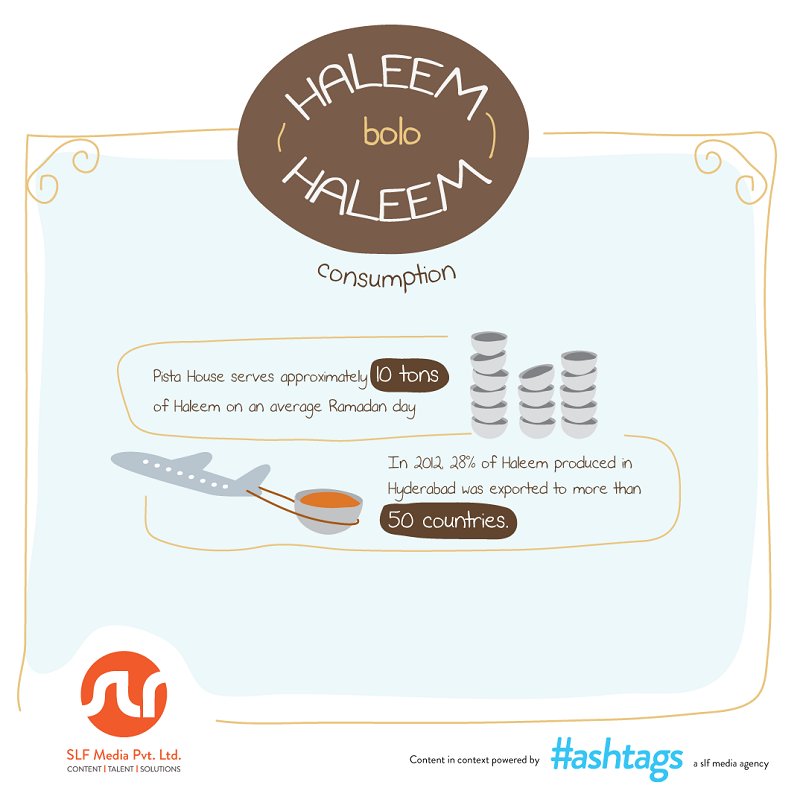 Eid is incomplete without Haleem. To honour this flavour infused dish,
Shoelace Films

has made a video that attempts to put Haleem, a dish that's truly Hyderabad's own, on the world map. They have tried to capture the ambient sounds authentically from the streets of Hyderabad during the month of Ramzan in 2015 in their video.

Haleem Bolo Haleem from Shoelace Films on Vimeo .
Are you drooling yet?
Eid Mubarak!