In this ever-so-woman friendly world (!) where some men are playing the 'my sacrifice is bigger than your sacrifice' game, here comes another knight in shining armour. This time, the tourney is hosted on Quora, where this happened.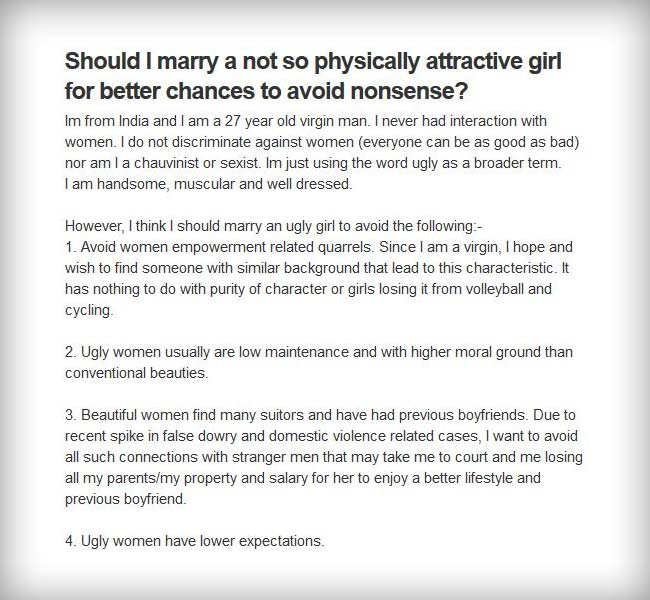 As you can see, our friendly, neighbourhood handsome, muscular dude here is going all out to avoid being part of 'women empowerment related quarrels'. Because we all know, you can be a total misogynist and get away with it as long as you're the "better looking one" in a relationship, right? RIGHT?
Yeah, thankfully, not everyone thinks like him. Saner people of Quora showed up soon after.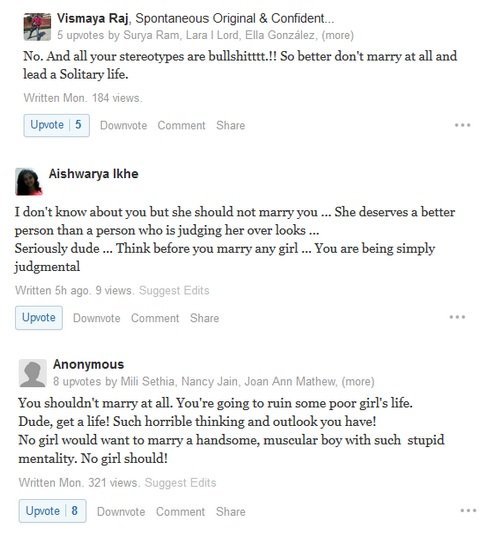 Looks like "handsome" man will need 'some hand' for a longer period of time.