No, this is not just another story about a couple travelling together and having the time of their lives. Jey Sushil and Meenakshi's journey is a lot more than that. Not only do they travel across the country, they do so for a very important mission. The duo spreads joy and happiness to people through their art and paintings. They have another companion in their journey – Hari Bhari, their beloved green 350cc Royal Enfield.
On it, they have travelled across 17 different Indian states and met people from different walks of life. From prisons to schools, they've been everywhere to encourage people to bring out the hidden artists in them. Because when one paints, the mind focuses on the canvas and the worries are brushed away with each stroke that one makes.
Artologue 's 3 years journey has been incredible and this brilliant initiative has turned into an inspiring project. Their story is definitely worth a read. Have a look:
1. They went to the Hazaribagh village nestled inside the jungles of Jharkhand and painted walls to bring smiles on the faces of the villagers.
Dinoo, a rickshaw puller, had two of his walls painted, and gave Jey a slingshot in return.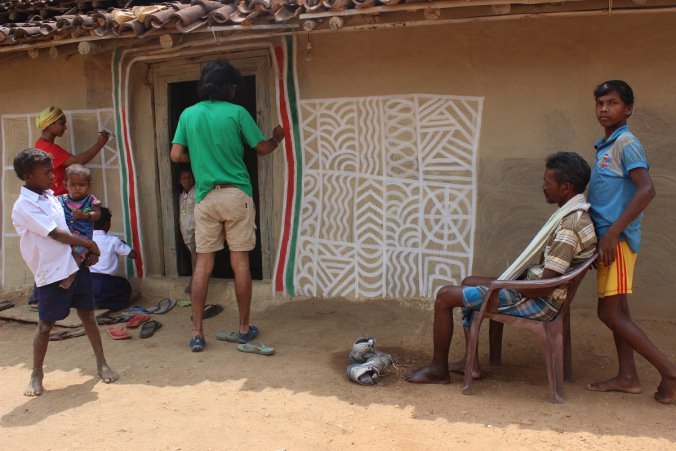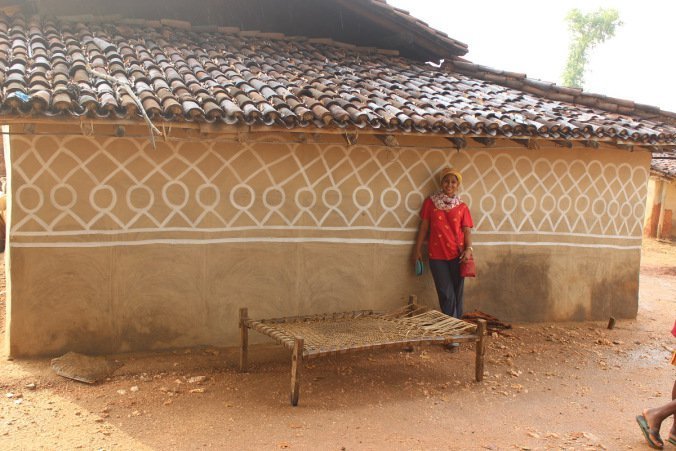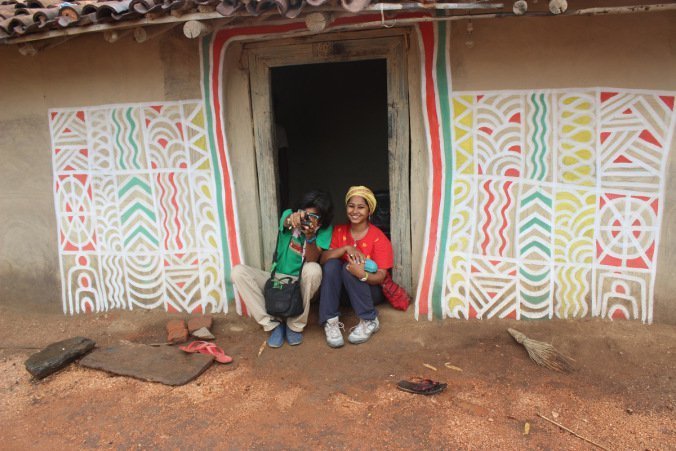 2. They traveled to schools in Jharkhand where they encouraged children to splash walls with some personal artwork.
The results were beautiful.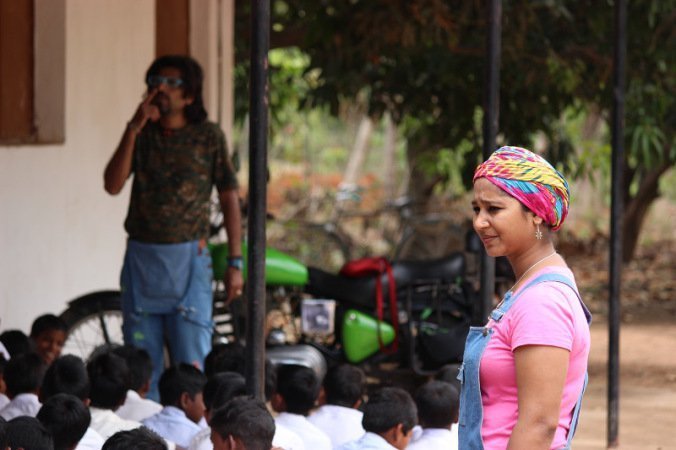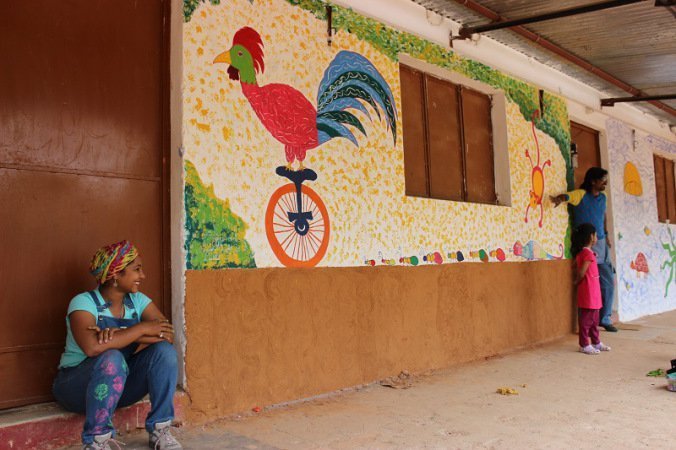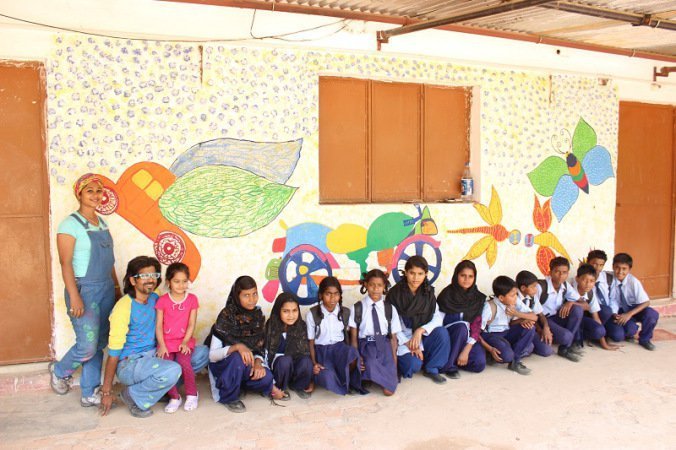 3. They were also offered to paint at a wedding. And being the generous people that they are, Meenakshi & Jey travelled to Le Meridien, Delhi, and did it free of cost.
The wedding shone brighter with their spectacular artwork.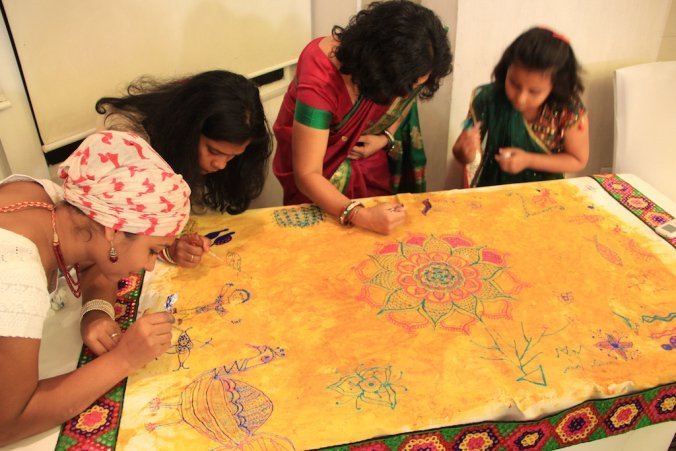 4. They met men on wheelchairs who wanted to fly. And the art they produced helped them do that.
Most of them are part of the Indian Wheelchair Rugby Team. One of them said, "People come here to meet us and talk to us. You guys came and worked with us, and gave us a unique experience. It was a lovely time we spent with you."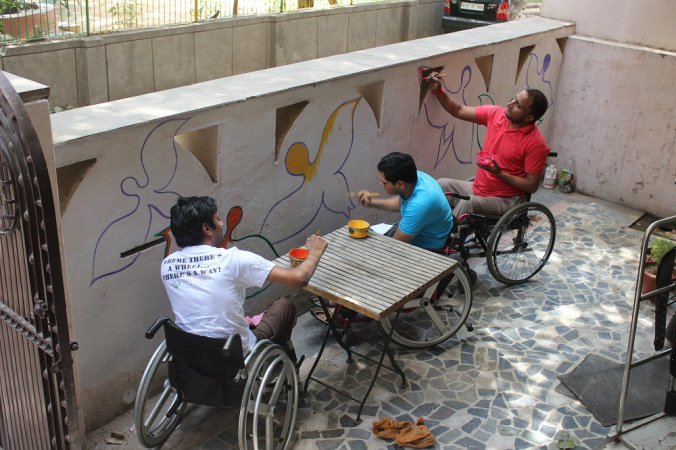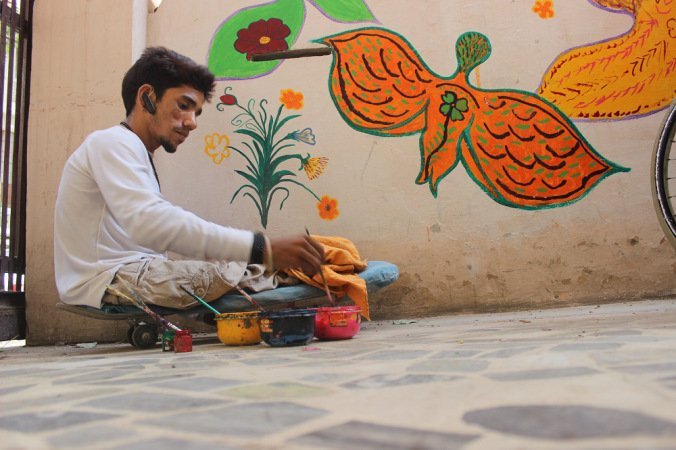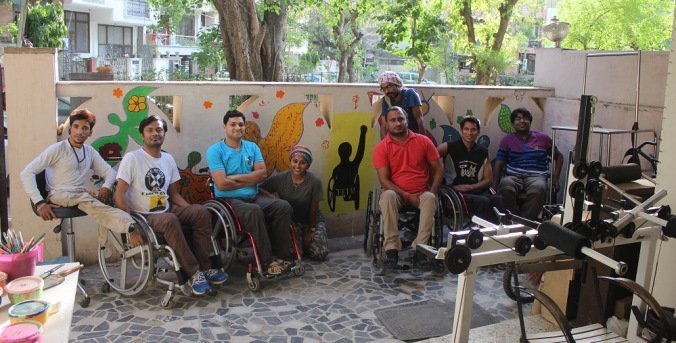 5. The couple also met special children who, at first, seemed hesitant to paint, but eventually made the walls their beautiful canvas.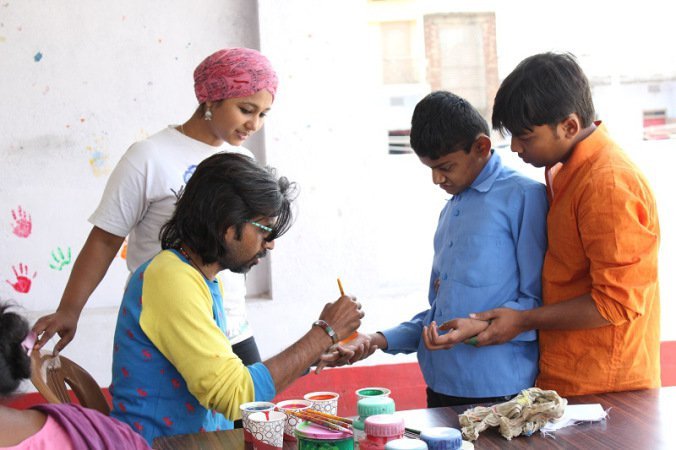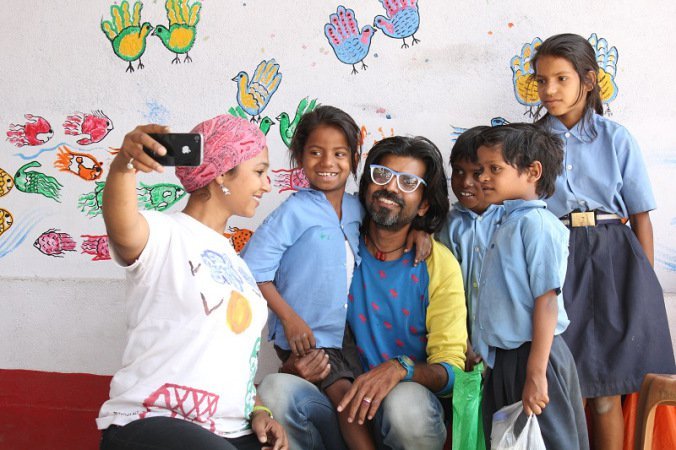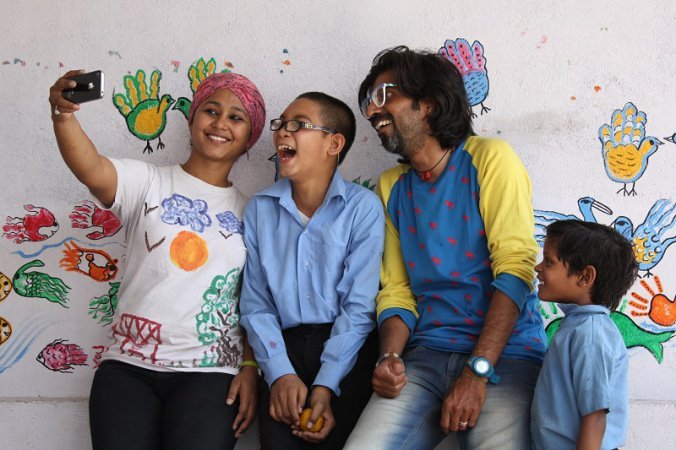 6. However, not everything goes according to their plan. Sometimes, they have to leave midway. When they went to paint the walls of a school in a red light district in Muzaffarpur, Bihar, not everyone was so welcoming.
Even though they had to leave midway, they did spread some joy.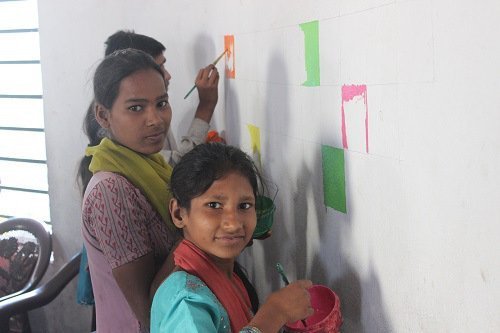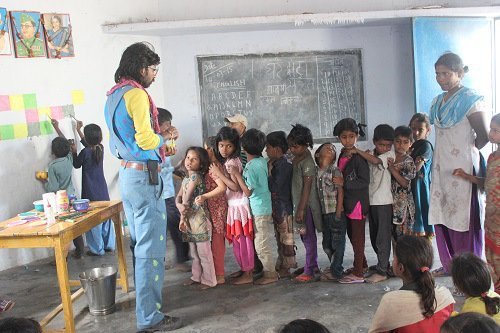 7. They went to Jehanabad, an area once known for Naxal dominance and violence, where they handed paints and brushes to the people often associated with guns and bombs.
The kids seemed delighted and painted the town red (and green and blue!).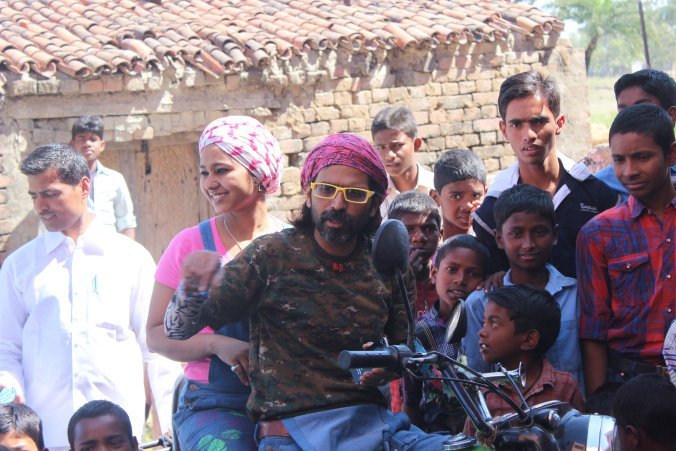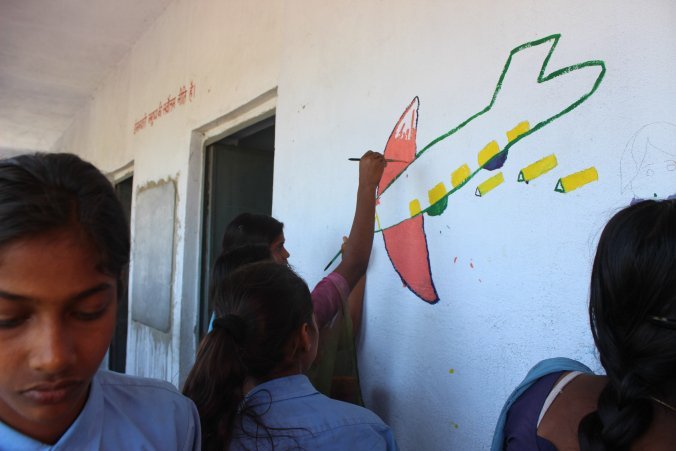 8. When they visited Dasna jail in Ghaziabad, the inmates were ecstatic to paint the prison walls and they did a great job at it.
There is truly an artist hidden in everyone.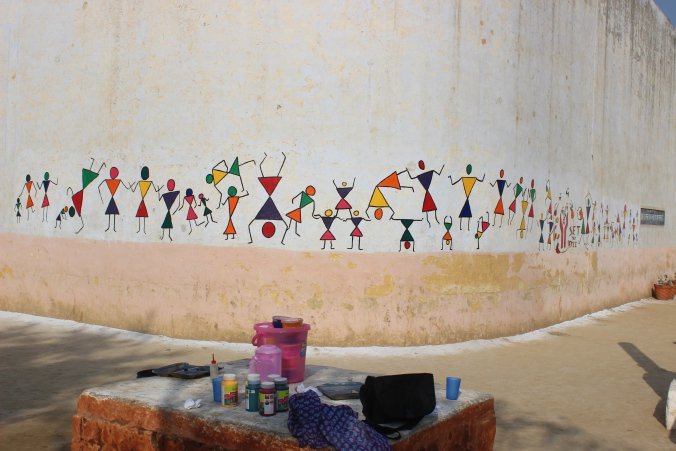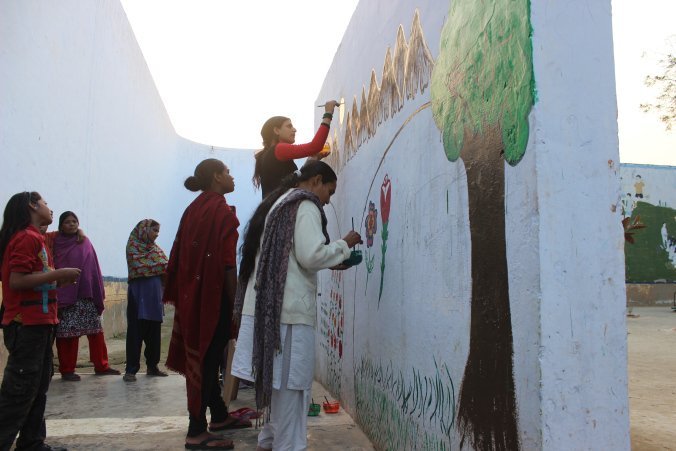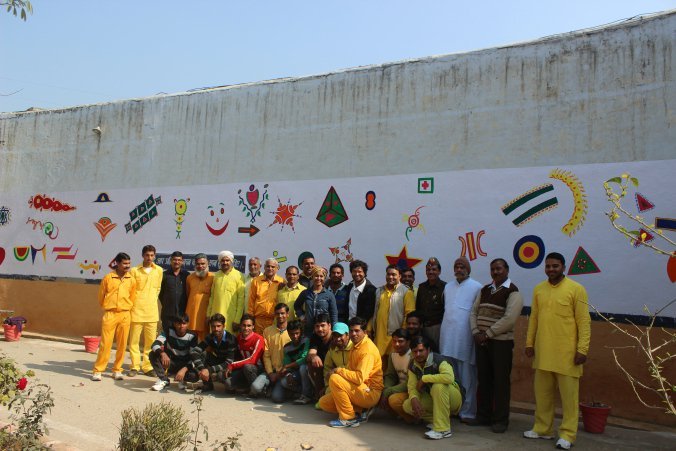 9. The couple also went to an orphanage in Bhagalpur, Bihar, where the kids were more than welcoming and carved intricate designs on the walls of their homes.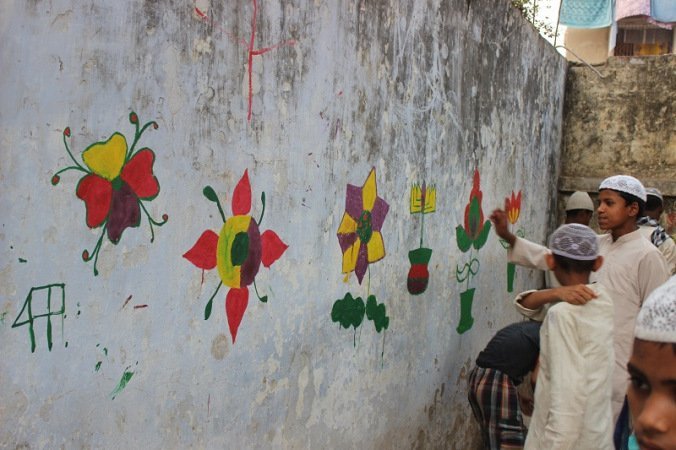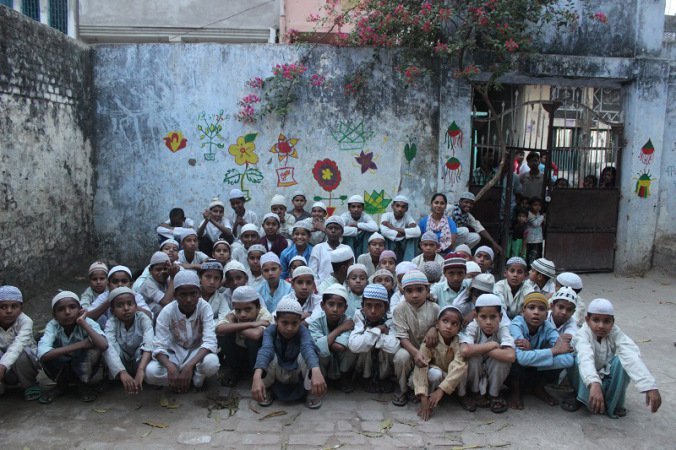 10. Nowadays, the couple is in Delhi at the India Habitat Centre. They have a month-long exhibition dubbed 'Art Walle Log' concluding on October 31. The major attraction of the exhibit is the 25-foot long canvas on which more than 500 people have tried their hands at painting.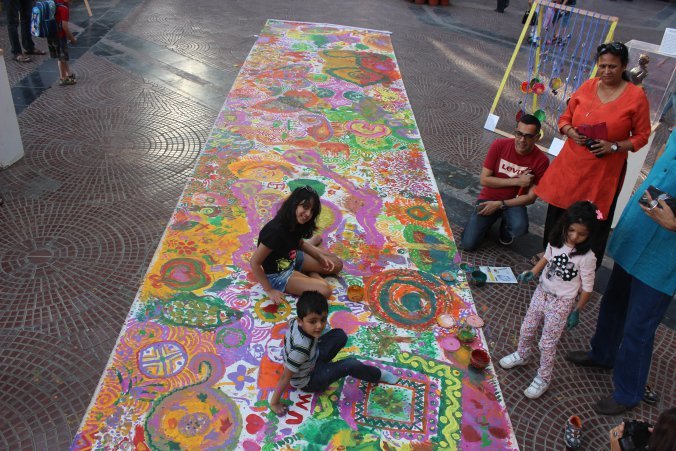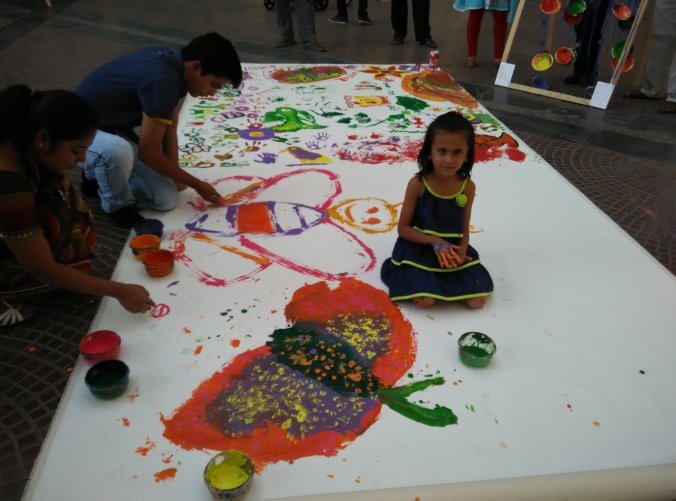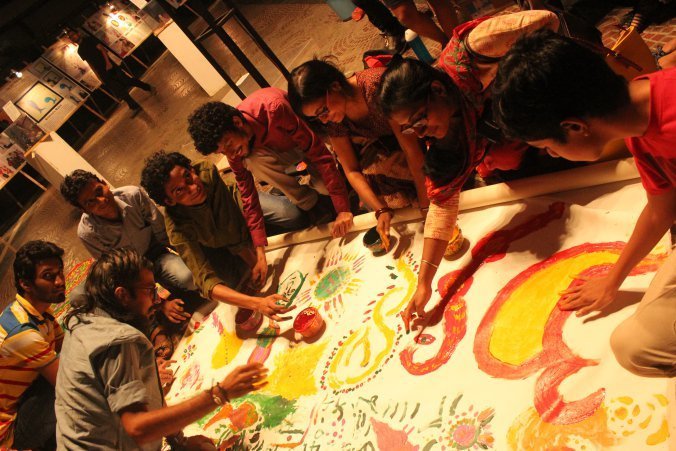 You can also get a photo clicked with Hari Bhari who is parked elegantly at the exhibition.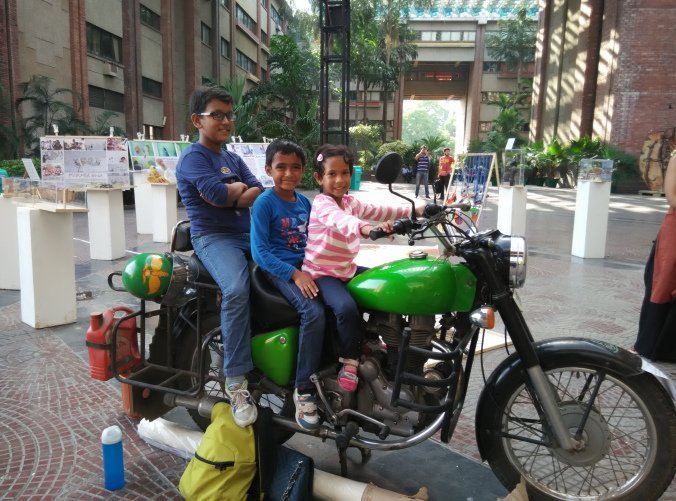 The exhibition also holds the digital prints of murals by the couple and the objects collected from their journey to different places.

"All our lives we strive for love, recognition and knowledge. After these years we know that we have seen half of India and vice-versa, and we have 40 walls (where we painted), numerous friends (we made on our way) and 27 families (we stayed with) to go back to," says the couple.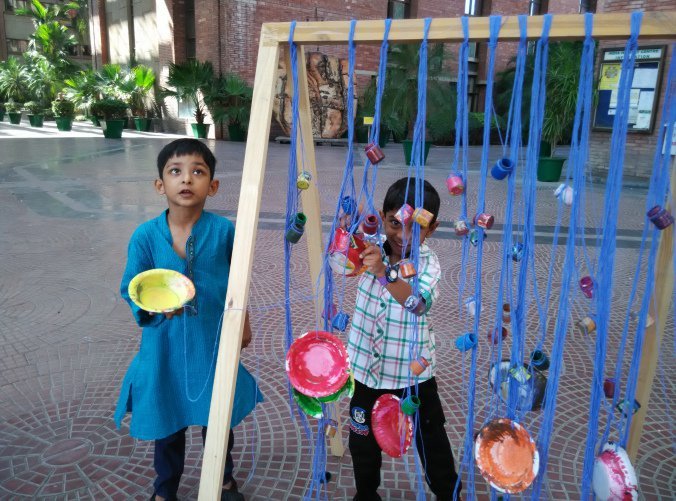 This amazing venture shows how the world is short of people spreading happiness. Hats off to this innovative, happy couple. You are truly an inspiration for us all.