A beautiful amalgamation of the Mughal and Rajputana styles of architecture, charmingly carved out of red and pink sandstone, this palace in Jaipur is one of Rajasthan's most famous monuments.
It was built by Maharaja Sawai Pratap Singh in 1799 A.D. and has close to 953 windows through which the breeze passes, keeping the palace cool!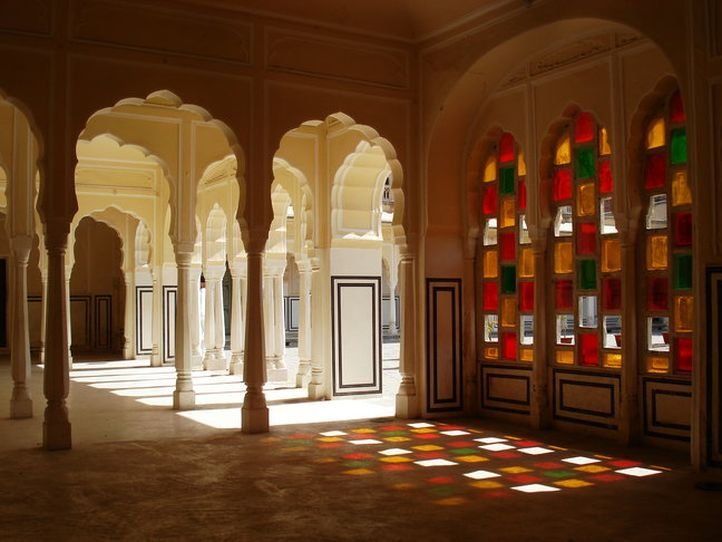 Source: Rajasthani Safari
But the most interesting part is that this marvelous 5-storeyed structure actually stands without a foundation!
Yes, the monument stands upright because of its pyramidal shape! It is curved and leans at an angle of 87 degrees!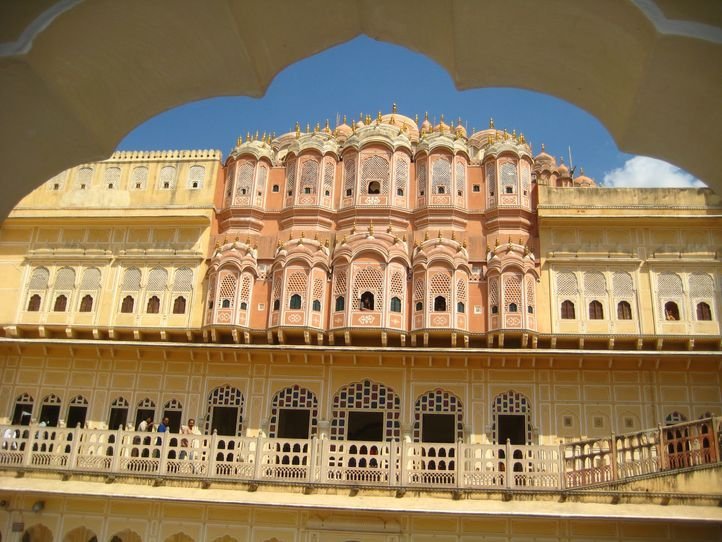 Source: Wikipedia
It was designed by Lal Chand Ustad in the shape of Lord Krishna's crown.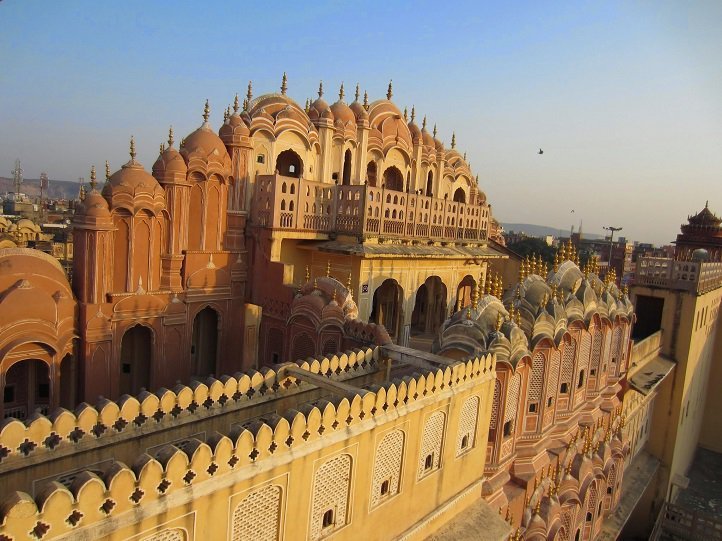 Source: plus.google
We are sure you're familiar with the monument's name. We are talking about the 'Palace of Winds', more commonly known as 'Hawa Mahal'.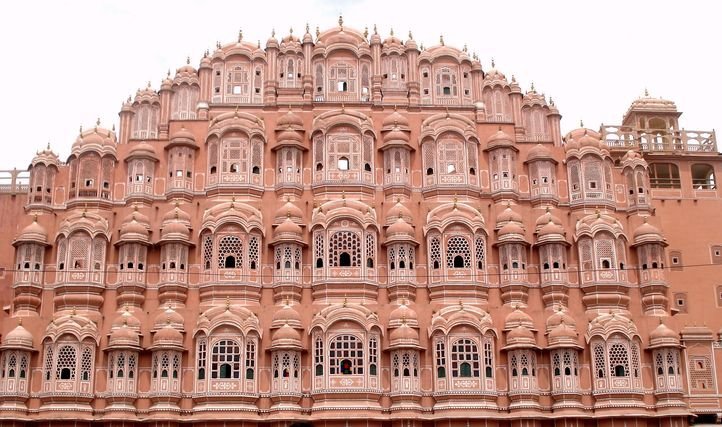 Source: AamhiNashikkar
The building, which was used by the Jaipur Royals as a summer retreat, was actually created with the purpose of allowing the royal ladies to observe everyday street life without being seen.
Little did they know that they had actually built a marvel!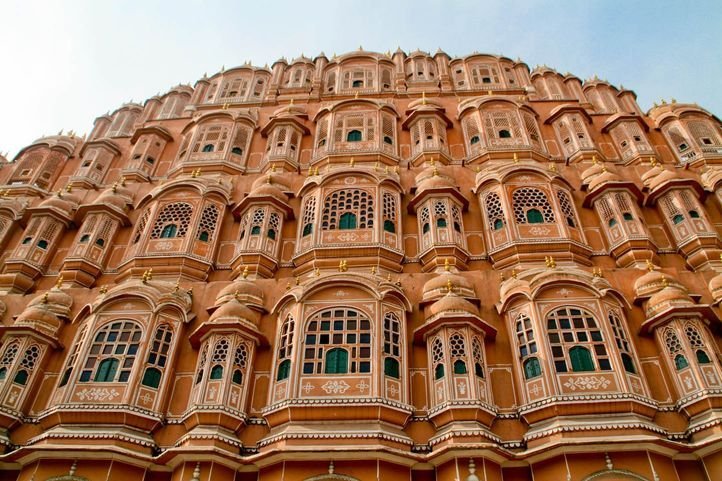 Source: Liveyourlifehere
The Hawa Mahal is best viewed in the early morning when the palace is lit up in golden hues of the sunrise.