Some people take their superheroes very seriously. One such man is 35-year-old Herbert Chavez, from Calamba City, Philippines.
Chavez has gone through nose jobs, skin whitening, lip enhancements, jaw realignment, pec implants and even abdominal implants to resemble his favourite comic book hero.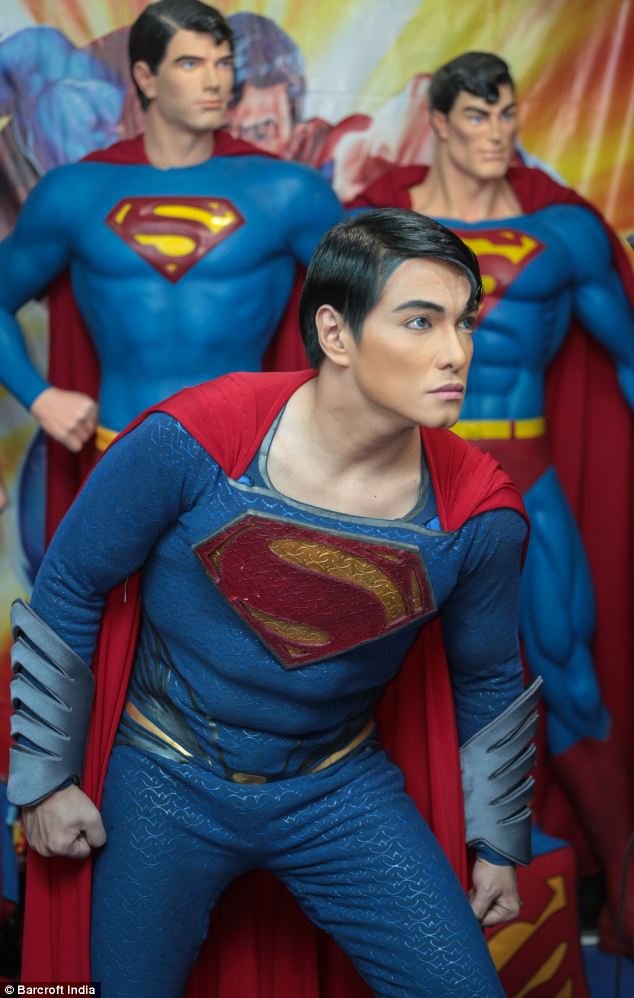 Spending around £4,400 on his surgeries, he plans to become someone children can look up to, just like Superman, and give lessons on morality to them using his distinct appearance.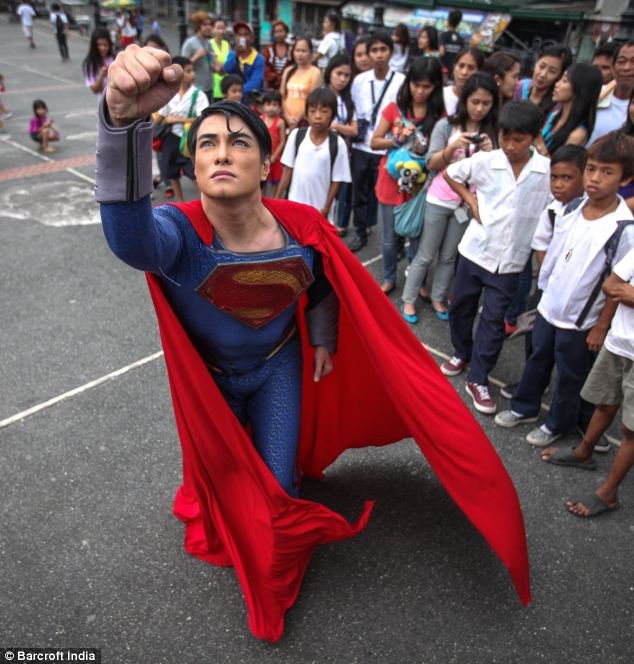 Did the plastic surgeries take a toll on his day to day life? Chavez admits that it is difficult trying to keep up. "If you talk about super heroes, the expectation of people is that they are flawless, they do not get hurt and they do not die," he told the D aily Mail UK .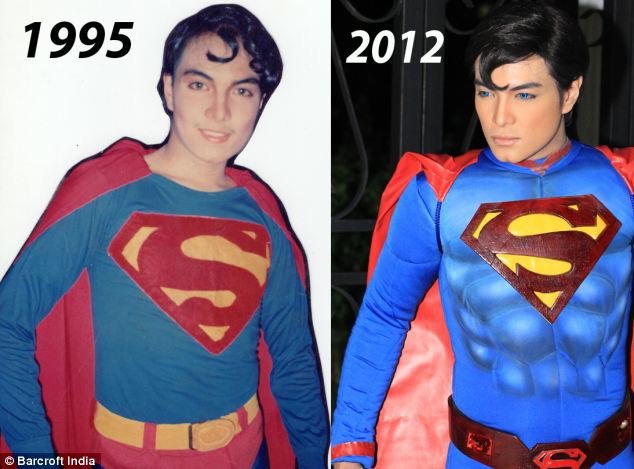 "For example, my cleft chin is formed of hydrogel, but it does not always appear balanced. The more dehydrated you get the smaller it gets, so you have to keep adding to it," he added.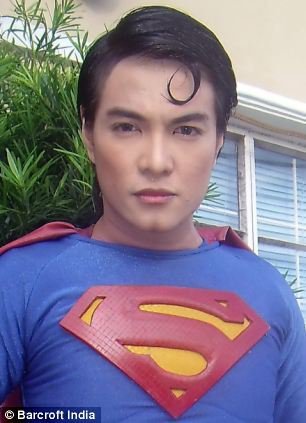 He admits that t here may be a day when he has to halt the extensive surgeries.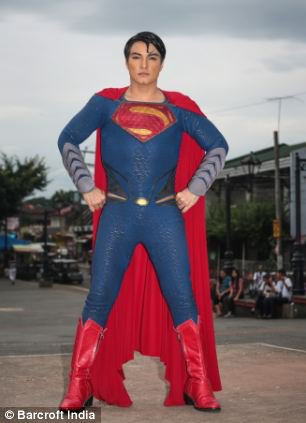 Guinness Book Of World Records had recognised Chavez for having the largest collection of Superman memorabilia with 1,253 items – ranging from life-size dolls to posters worth thousands of pounds in June 2013.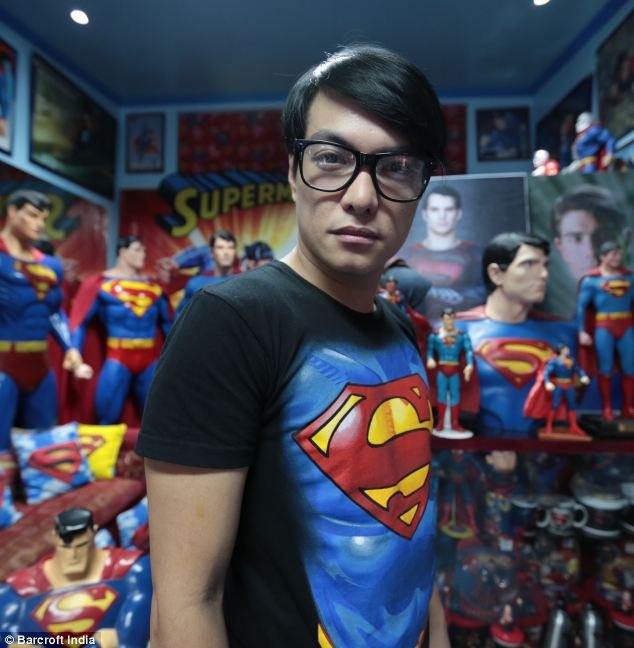 But he says his collection is actually closer to 5,000 items and plans to collect more. He has even shifted homes in order to accommodate his plans.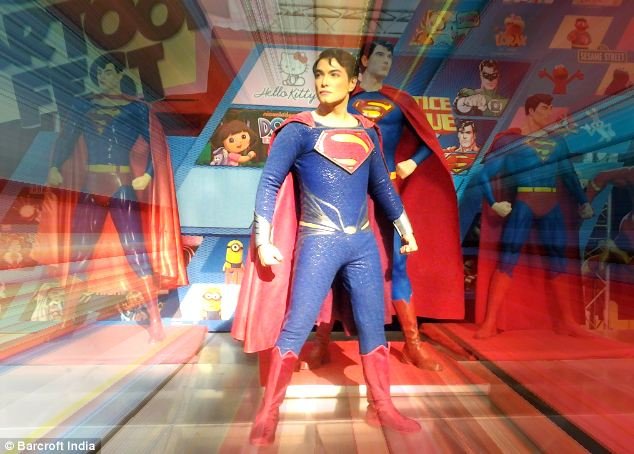 His mother, when talking to Daily Mail, said, "I remember when he was a kid, he was already fond of Superman figures. He would be very happy when I bought him shirts with Superman pictures on them."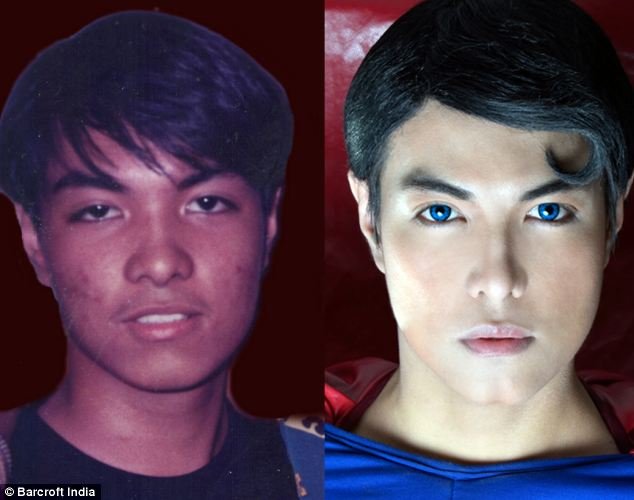 "As parents, we are happy because though he is small, he has become the Filipino Superman. He has become well known in our community – he has become people's idol."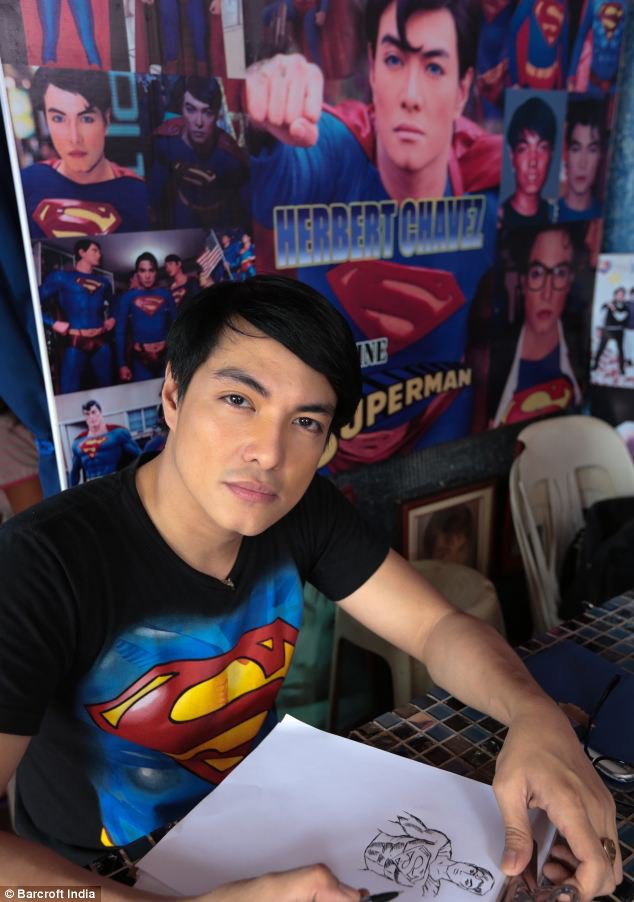 When asked by the Daily Mail UK if he had any regrets on his transformation, he said, "I totally don't have any regrets. What is there for me to regret? Everything that has happened in my life has been positive because of Superman. When my body says it can not endure it anymore or when my doctor says that my body can not handle it because of age, then I will stop."
Here is what Mr. Chavez looked like in a Superman costume, before he had undergone any of his surgeries.