There is no lack of talent in our country. But showing the magnificence of India in one day is no joke! That's exactly the challenge Google posed.
The project ' India In A Day' will be
produced by Ridley Scott and Anurag Kashyap, directed by Richie Mehta and filmed by you!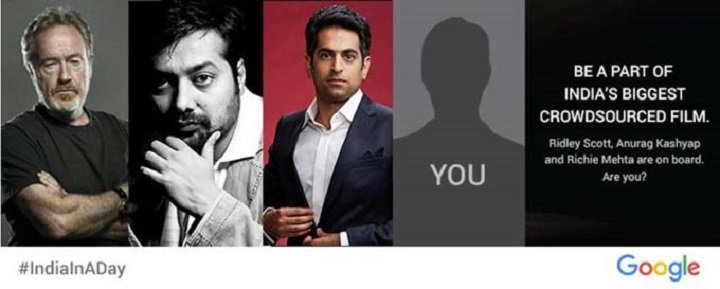 Google has signed the most talented film makers of the country as panelists for India in a day ! Though challenging, the project is fun.
The participants just have to grab their cameras on the 10th of October and shoot whatever they fancy- from ordinary to extraordinary, from personal experiences to profound happenings – each one portraying a unique vision of the country.
The only catch is that they have 24 hours to send it to Google.
The participants have to upload their footage on the google site, and if selected it will be featured in a film
film that will premiere early next year. With your name on the credits!
For more details about this exciting Richie Mehta venture, check out Google India's blog .