We all love Bollywood movies. Okay, not all of us. But a majority of us love them. Who can say no to a 3-hour long masala affair dished out by the Hindi film industry? In a country that worships its movie stars, movies are a pretty quick source of gratification.
But you know what do we like more than our typical Hindi movies? Our typical Hindi movies with a foreign actor in it. Hey, it's always cool to see a random actor who we've seen in a foreign language movie shake a leg in desi style. But not all of these collaborations work. Sometimes, actors who otherwise rule the silver screen, look pretty clueless in a Bollywood flick.So check out some actors who had no idea what they were doing in a Hindi film.
1. Sylvester Stallone in 'Kambakkht Ishq'.
Many of us were already feeling sorry when rumours of superstar Sylvester Stallone starring in 'Kambakkht Ishq' had started doing the rounds.
We knew it'd be bad.
We didn't know it would be this bad.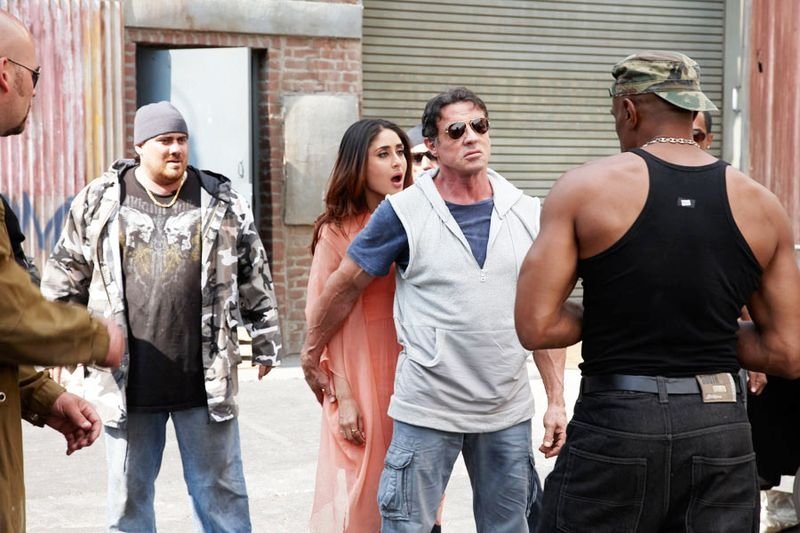 The action superstar was shown using Akshay Kumar.
As a stunt double.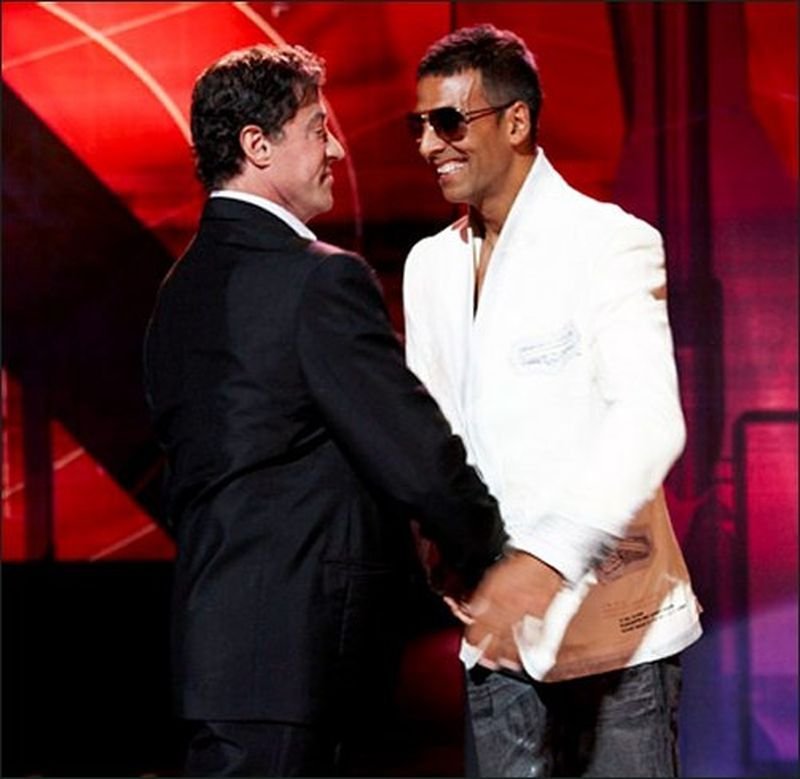 And poorly mouthing dialogues from the movie such as…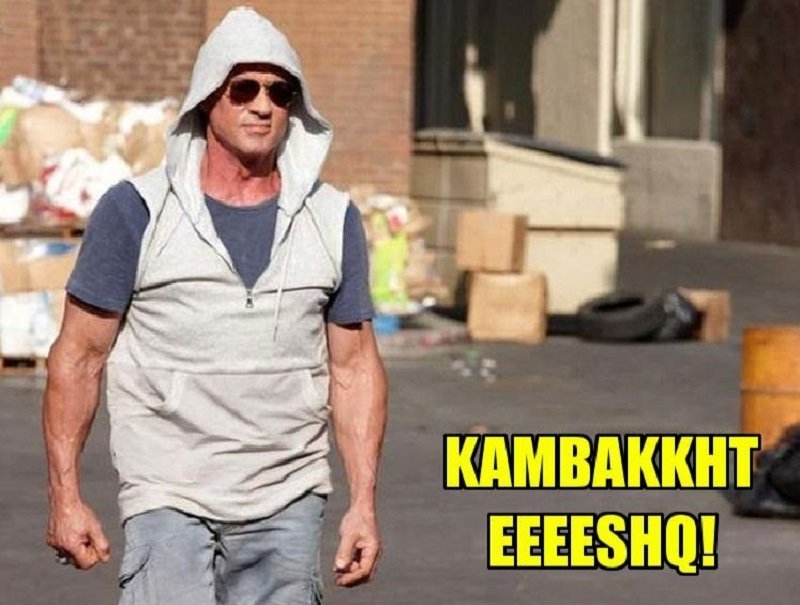 Which reminded you of…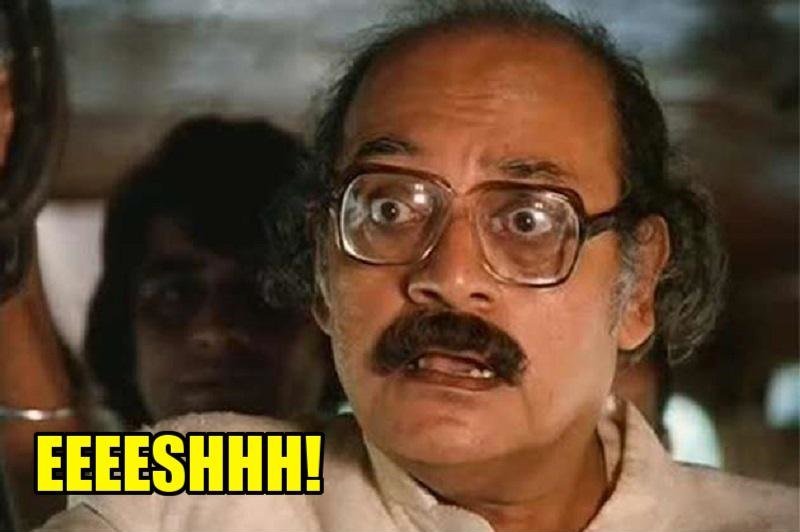 Poor Sly! Since the movie bombed, I wonder if he'd ever want to return to Bollywood.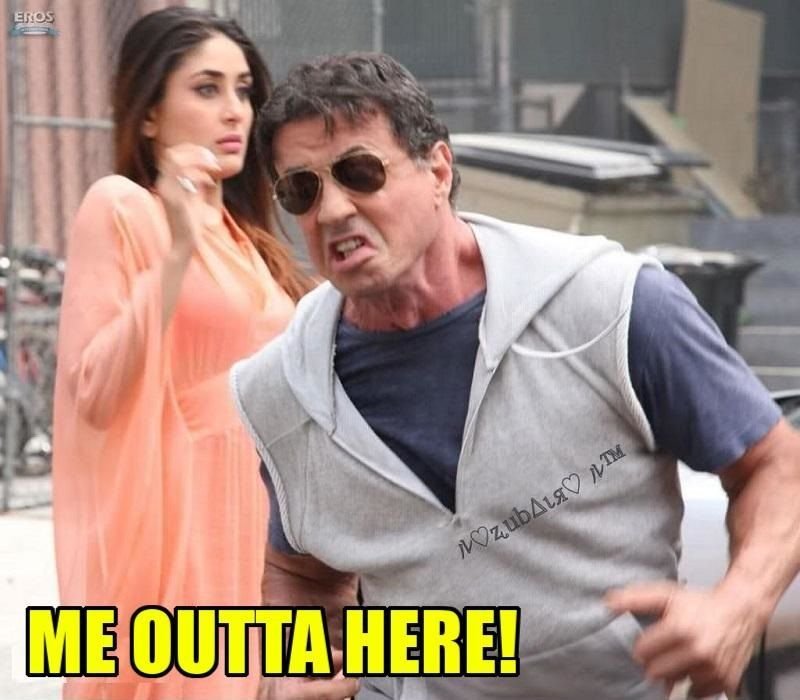 2. Kylie Minogue in 'Blue'.
When Australian pop sensation Kylie Minogue announced that she'd bless us with a song in a Bollywood movie, the desi junta was visibly excited.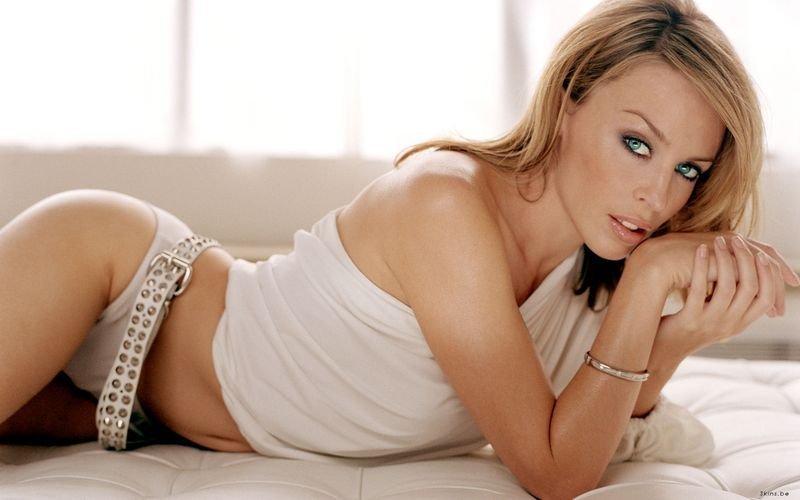 However, much of the excitement died down when they found out that the song is called 'Chiggy Wiggy'.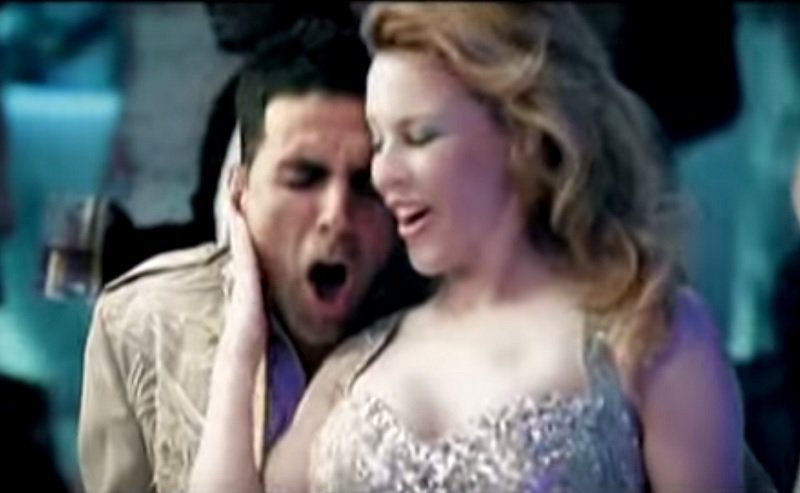 Alas, Kylie's efforts in Blue (film) went unappreciated.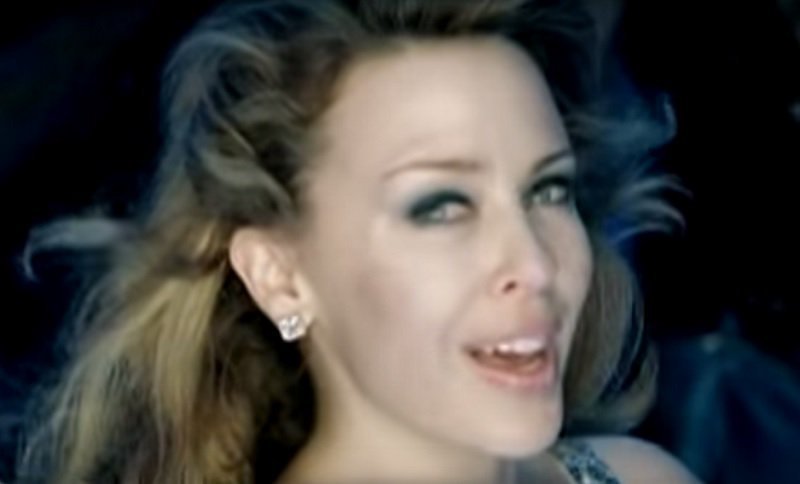 3. Brandon Routh in 'Kambakkht Ishq'.
Shit gets real when you see Superman in a Bollywood movie.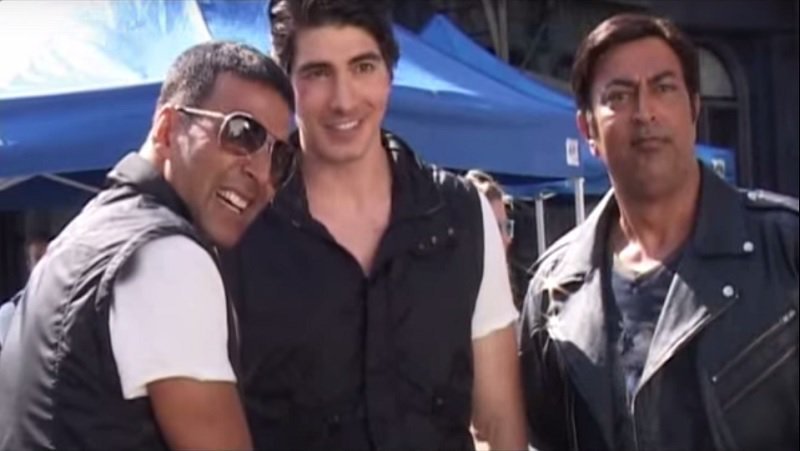 As is evident from his expression, having Brandon in the movie was so unbelievable, that Vindu Dara Singh just couldn't believe his luck.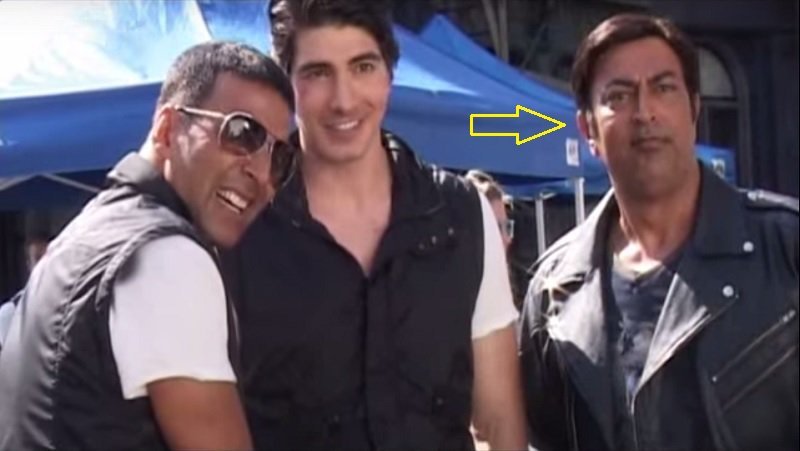 Unfortunately, the movie turned out to be even more dangerous than kryptonite for the actor as it tanked without a trace.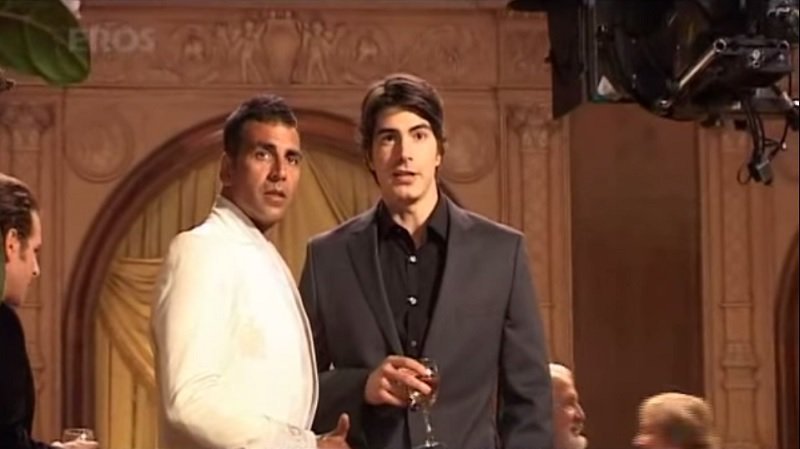 4. Snoop Dogg in 'Singh is King'.
Don't get us wrong. We loved the rap in 'Singh is King'.
It's just that the makers went a little overboard trying to make him look like a pukka desi.
So while we were used to seeing Snoop Dogg like this…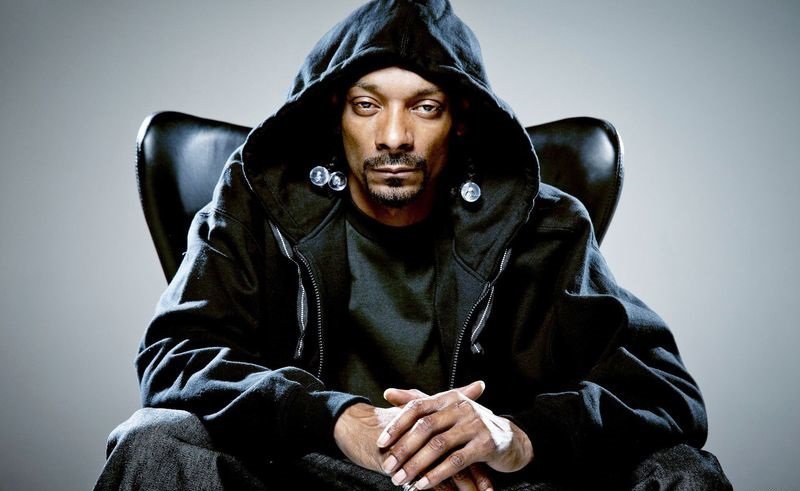 …We were a little shocked when we saw him like this.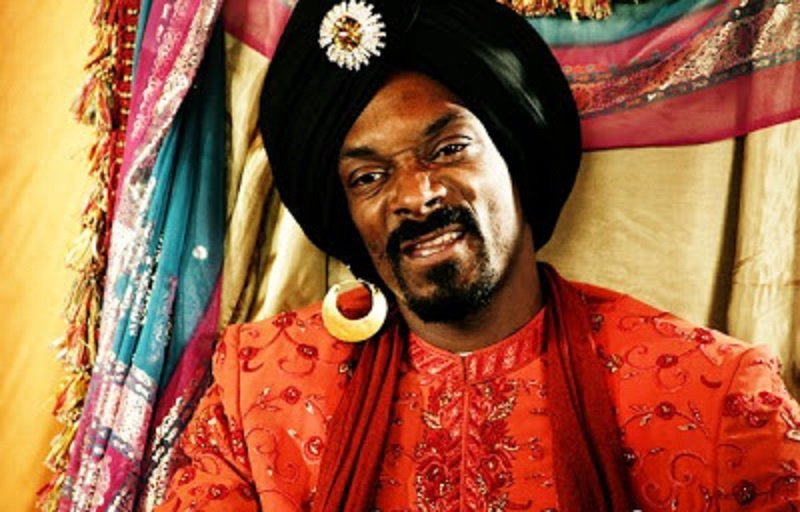 And what about the lyrics? This is what Snoop Dogg generally raps…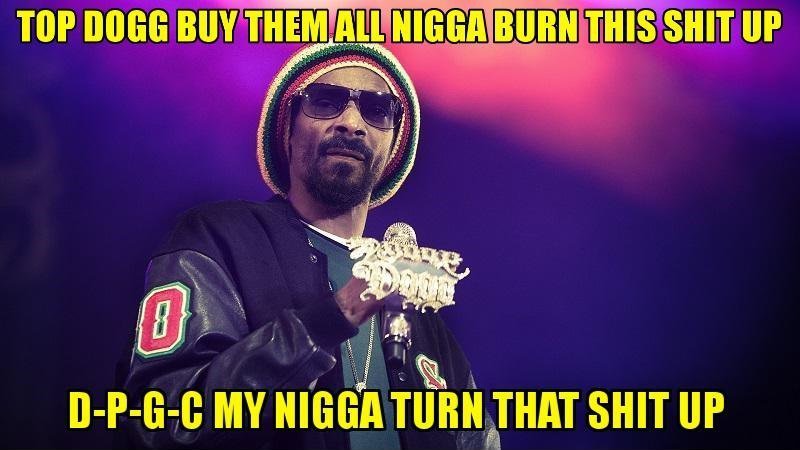 And this is what they made him rap…
It's cool, dawg! We know it ain't yo' fault.
5. Denise Richards in 'Kambakkht Ishq'.
Hey, don't blame us for bringing up 'Kambakkht Ishq' again and again. We can't help it if a number of Hollywood superstars decided to make a fool of themselves in a single movie.
Take Denise Richards for example.
Here's she coming out of a swimming pool in the movie.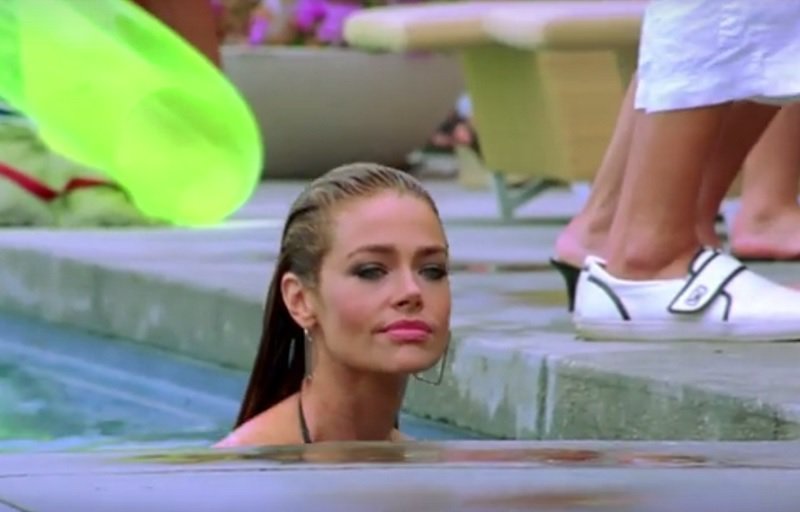 Apparently, she'd copied that pose from this lady right here.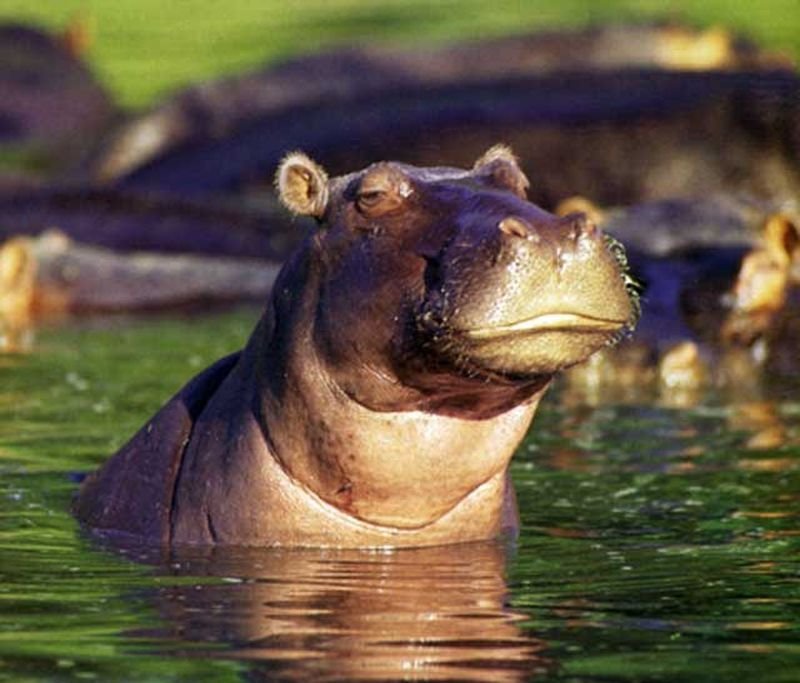 All she did for the entire length of the movie was wear a bikini and murmur seductive nothings into the ears of an Akshay Kumar who looks like he's come straight out of a BDSM orgy.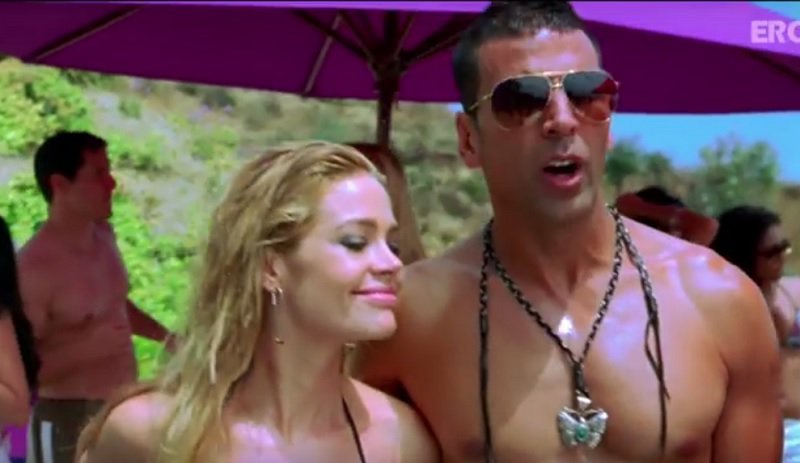 Wish they'd given the ex-bond girl something better to do!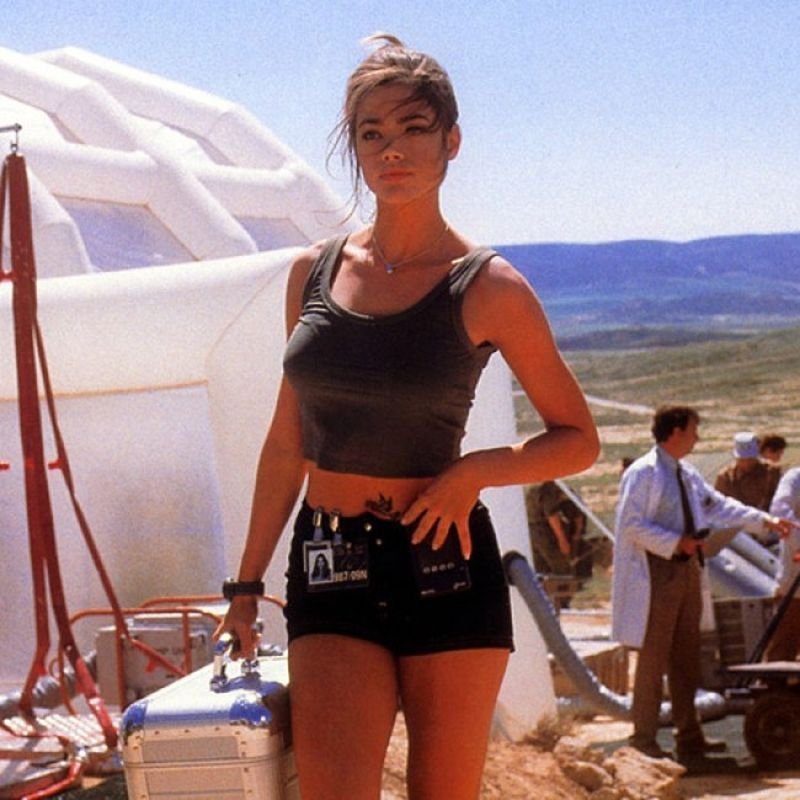 6. Brande Roderick in 'Out of Control'.
So you have a Playboy playmate of the month, playmate of the year and a successful model all rolled into one. Imagine the possibilities.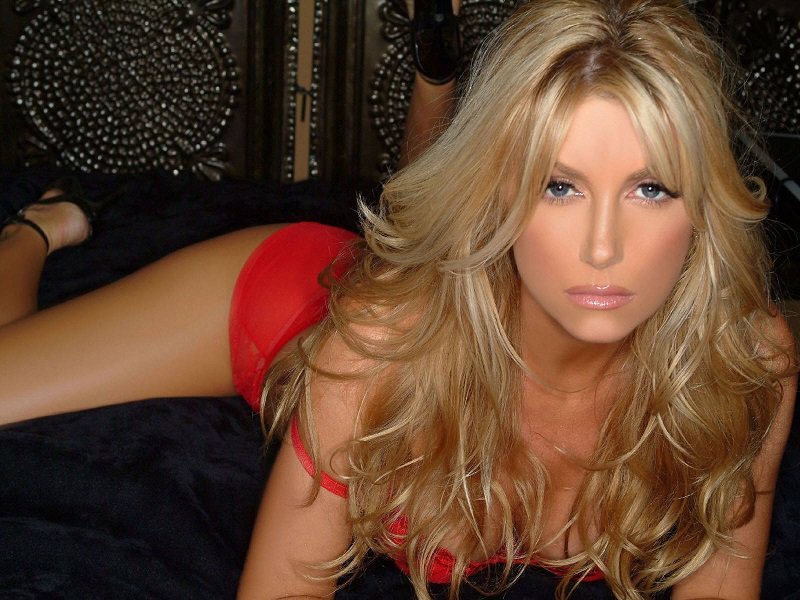 But instead, Brande Roderick was made to do awkward steps…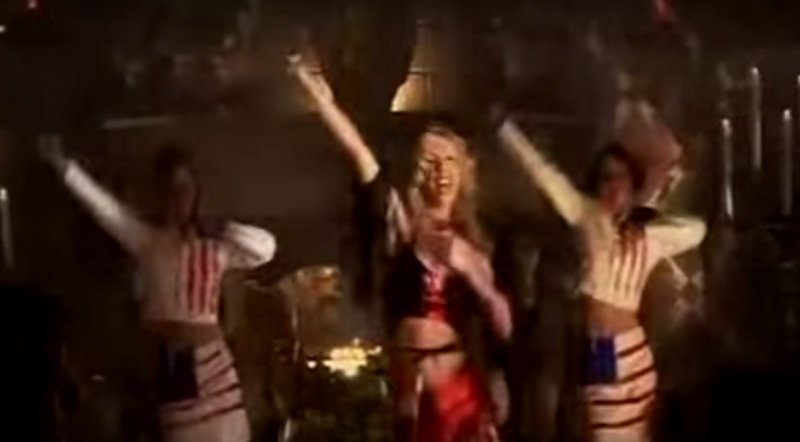 …And sing weird songs with weirder subtitles.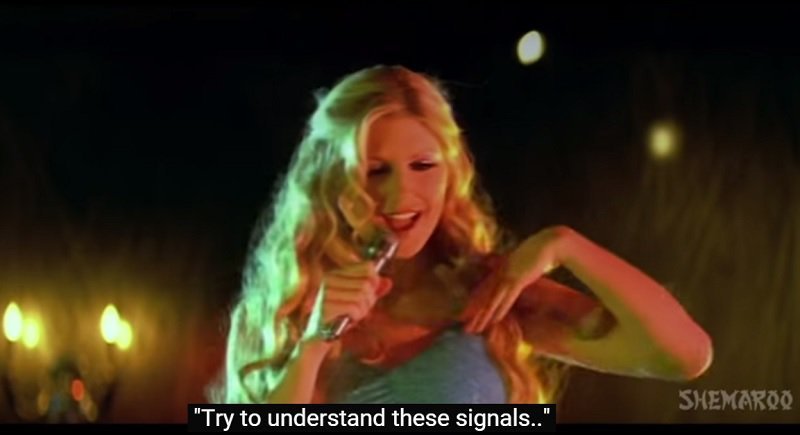 All this, and much more happened when she made her debut in Bollywood opposite Riteish Deshmukh in the 2003 dud 'Out of Control'.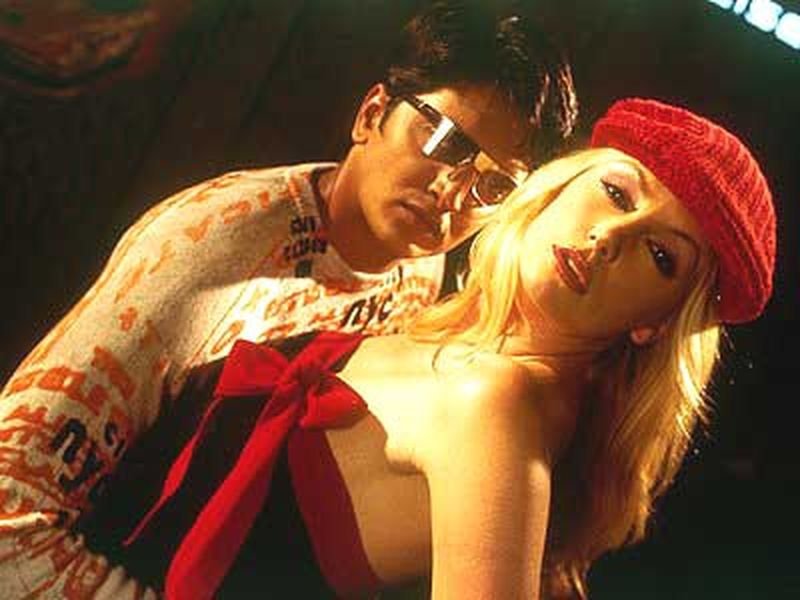 7. Tata Young in 'Dhoom'.
Even though the concept itself had been ripped off a number of foreign movies, Dhoom managed to make a number of fans. All thanks to its music and fancy bikes.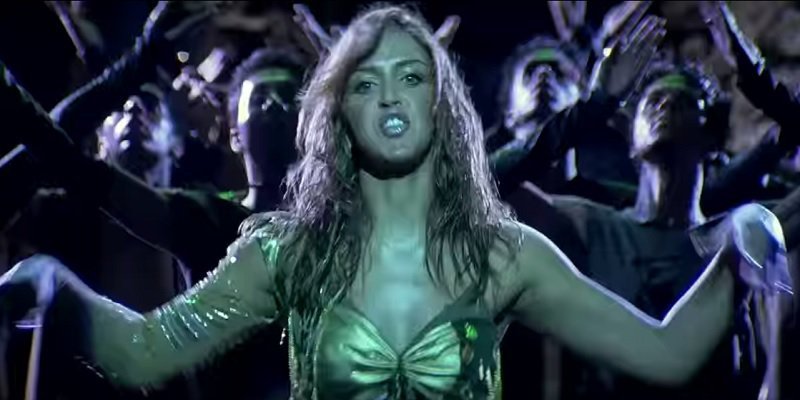 The title song 'Dhoom machale' became such a hit, that Tata Young decided to come all the way from Thailand to cover it.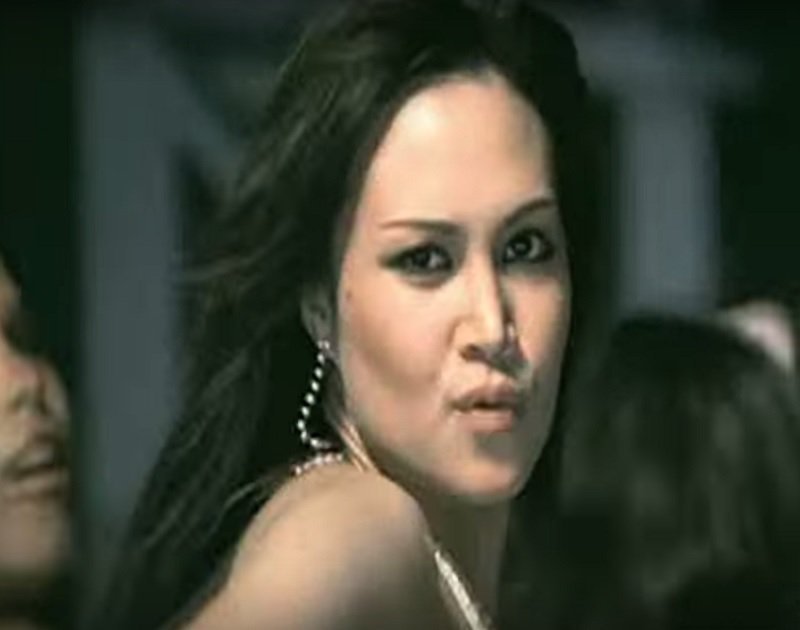 The cover too became a superhit. Thanks to ardent fans like these.


The lyrics however, made little sense. But who cares?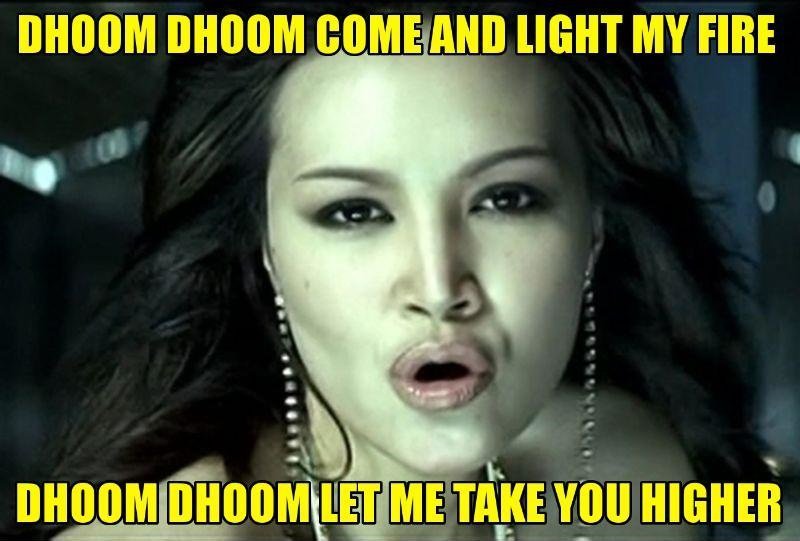 8. Samantha Fox in 'Rock Dancer'.
Agreed. Most people don't know who Samantha Fox is.
But that doesn't give her the right to dance with Govinda in a cringeworthy song titled 'Traffic Jam'.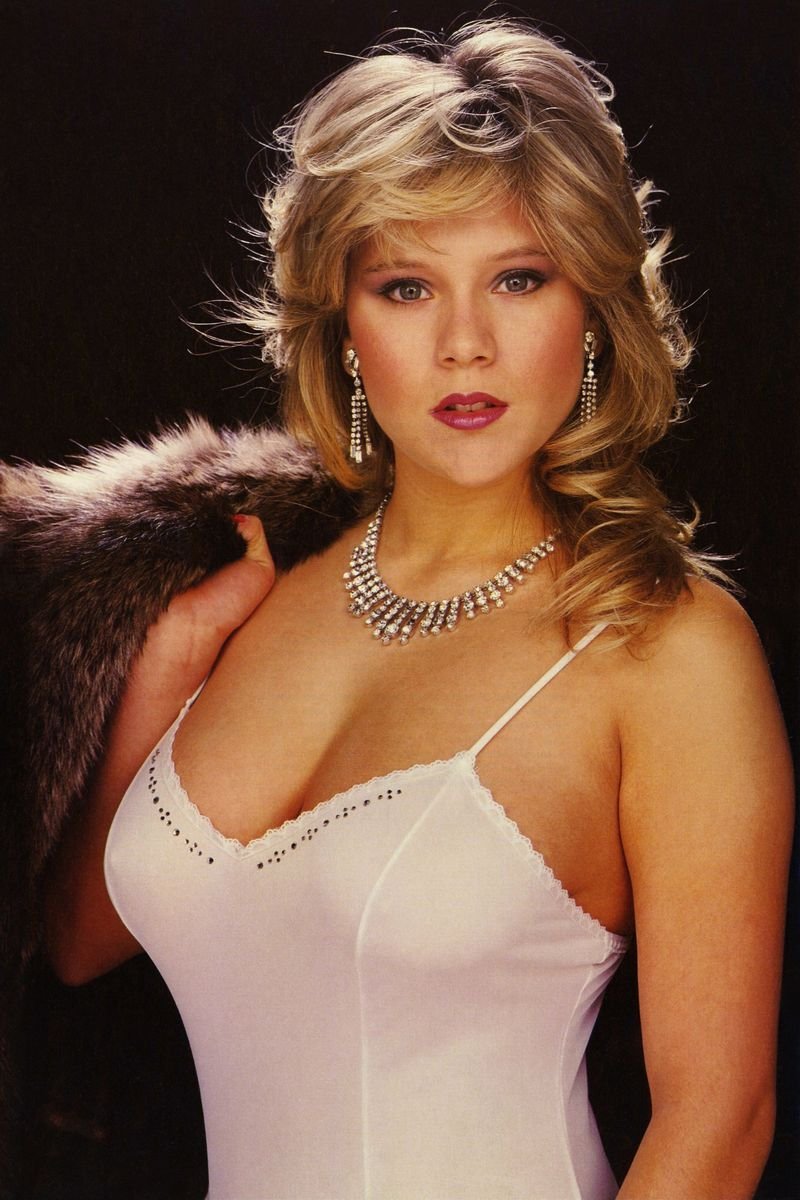 For those who don't know, Samantha happens to be pretty big in the international pop scene.
Therefore, it came as a shock to some when they found her shaking a leg with Govinda (who's btw dressed in aluminium foil).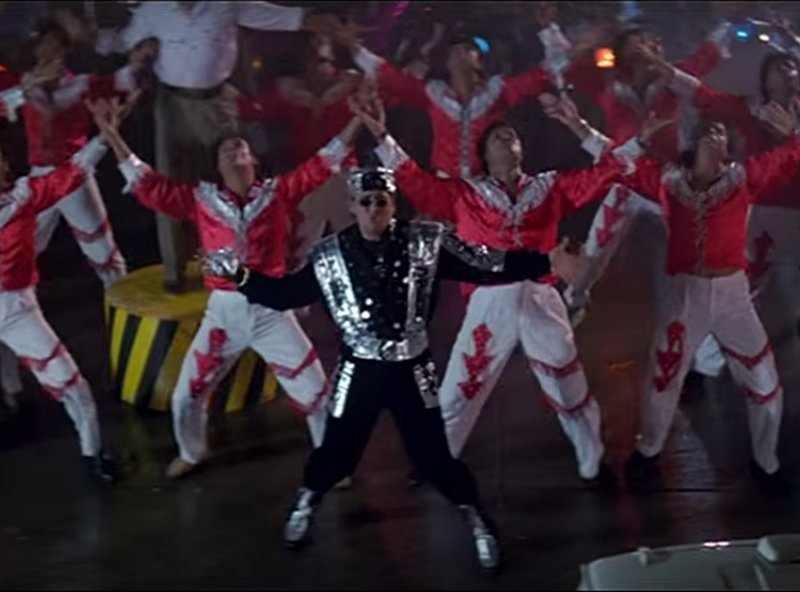 The actress/glamour model/singer/dancer looks painfully clueless in the song that has been directly lifted from Michael Jackson's hit number 'Jam'.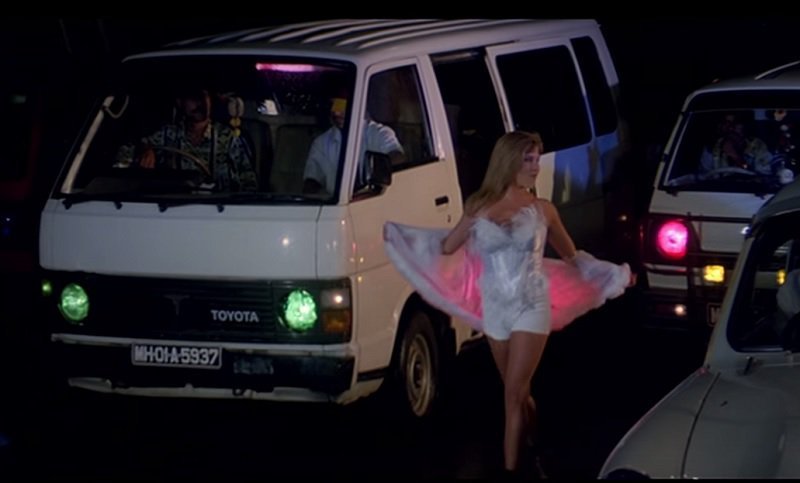 One look at Govinda thrusting and she decides to walk away. Because sanskaar.
I wish she had walked away from the song itself.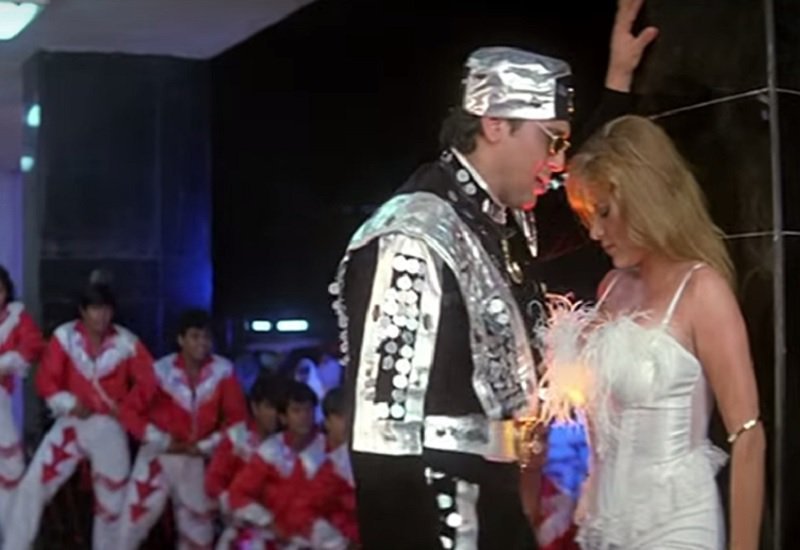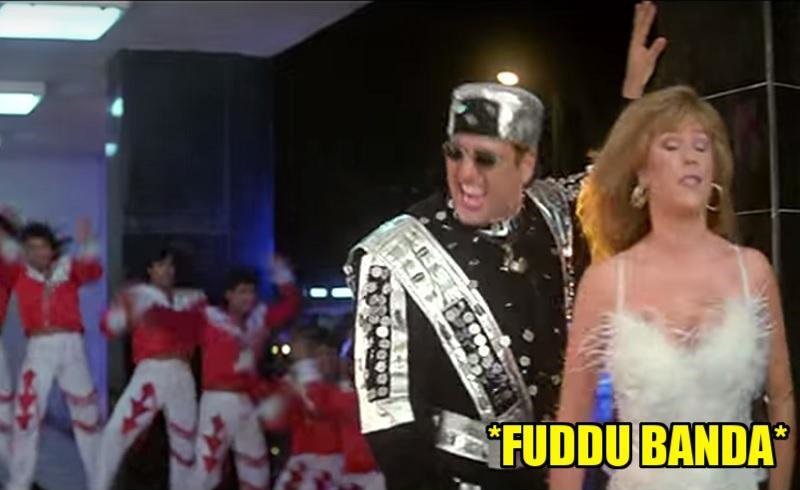 Don't worry people. Hollywood or Bollywood, we still love you!