A holiday is incomplete without shopping. Let's be honest – no matter whether we're compulsive shoppers or not, we all like bringing back little goodies from the places we visit. For friends, family, or just to keep as memory.
No matter the crowd, the sweat and the hours-on-end bargaining, street shopping has it's own charm. And India is the street -shopaholic's paradise! The diversity and colours of the country is captured in it's local markets and no matter what your budget, there's always something for you!
So here are 15 world's best street shopping destinations right here in our country! Check them out:
1. Commercial Street – Bangalore:
This is a heaven for all those who like to chill and shop. You can get cool quirky stuff on a minimalist budget from the flea market, or freak out on checking the latest collection at your favorite brand showrooms – Commercial street has it all. And if shopping is really not your cup of tea, the out of the world food joints certainly gives you an additional reason to visit!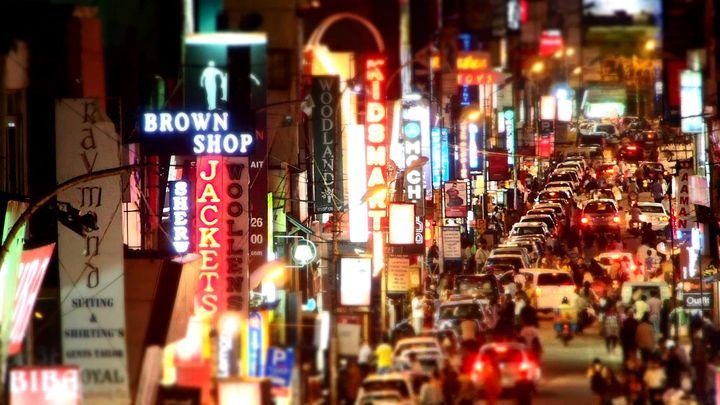 2.
Sarojini – Delhi
Sarojini Nagar, popularly known as SN by Dehliites is the bargaining paradise of the city. What's better? This is the hub for all the latest fashion in town and everything is for unbelievable prices! Getting 2 gorgeous things under Rs 500 is hardly a challenge. The vast expanse of choices will make sure you have the best street shopping experience ever!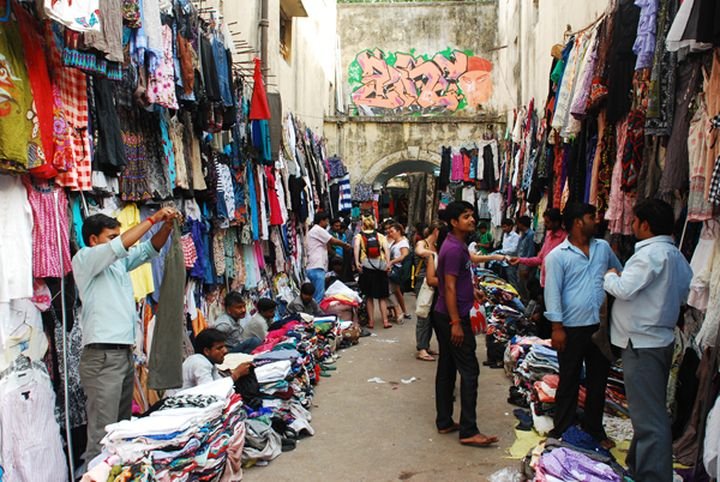 3.
New Market – Kolkata
Built in 1903 the Sir Stuard Hogg Market, today known as the New Market, still stands proud as one of the best shopping destinations of the city. The market offers all you need – clothes, trinkets, accessories, flowers and great food. And they are all well within budget. Silver jewellery and a Bengali saree are a must buy on a visit to the New Market.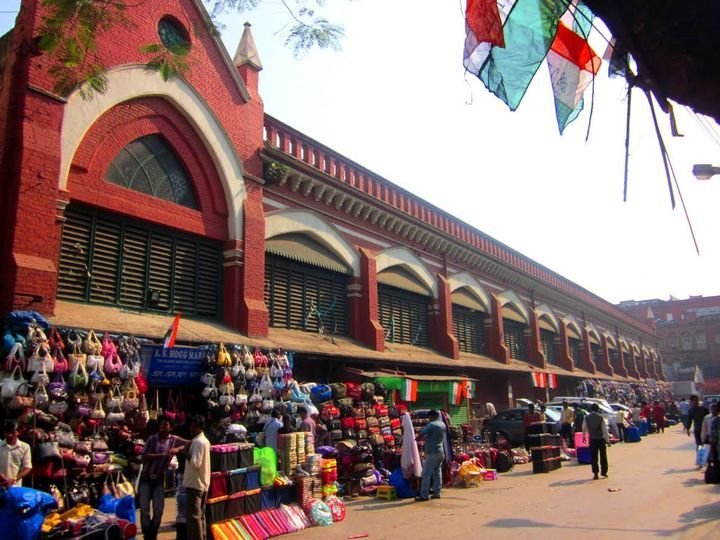 4.
Fashion Street – Cantonment Pune
If you're in Pune, visit Fashion street for shoes, dresses, novelties or actually anything you want! Being one of the posh markets of the city, Fashion street will make sure your wardrobe has that splash of trend and spunk you need to make the right statement. If you're not all about brands, this fashion destination is perfect!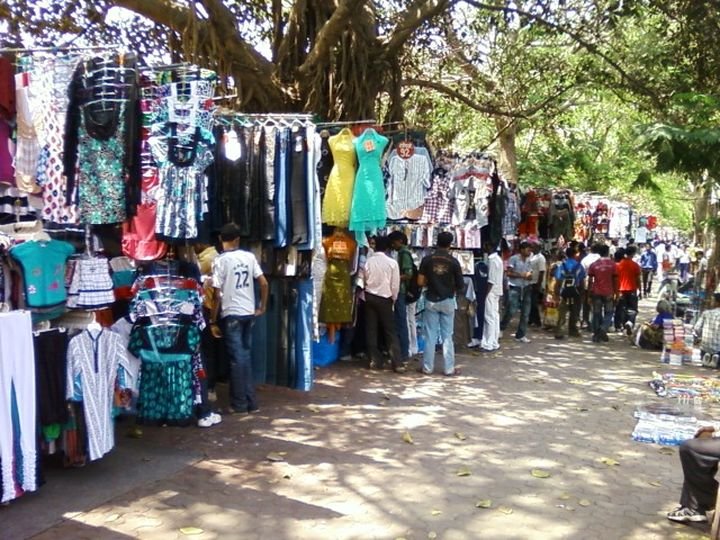 5. Arpora Saturday Night Bazaar, Goa
From homemade knick knacks to Indian handicrafts, gypsy boxes to leather products, you name it and you get it. The Arpora night bazaar has something for everyone! With live music, culinary feasts, drinks and shops, this bazaar adds to the marvelous Goa experience! A must visit stop for all foodies and shopaholics makes sure your Saturday night is made.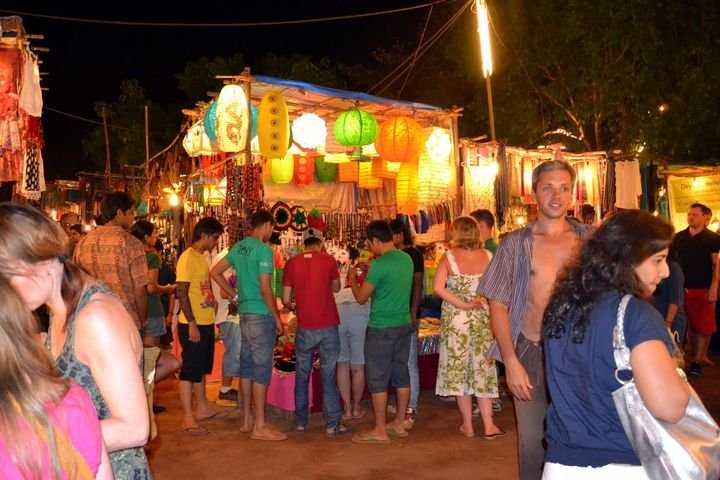 6.
Police Bazaar – Shillong
If you want a souvenir from the hills, your'e probably about to spot many little treasures here. In addition you find all the fashionable mountain winter trends. From bamboo crafts and traditional wear, to hippie fashion and party wear, when in Shillong, this is where you find your stuff.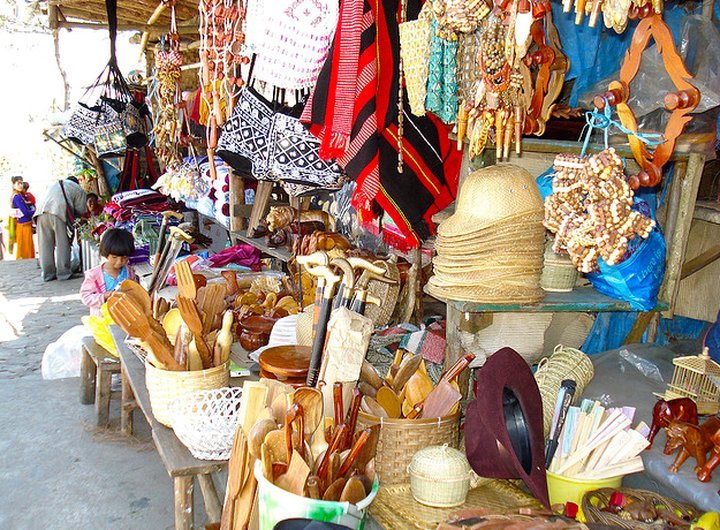 7.
Sudders Street – Kolkata
A 10 minute walk from New Market takes you to Sudder's Street. If you're a sucker for hippie culture and casual fashion, this is your spot! Sudder's Street is lined with shops selling kurtas, harem pants, j holas and chappals . The cheap cute dresses you find here are a steal for your wardrobe. When you're tired of shopping, a beer break and great food at one of the roadside cafe's can always re-energize you.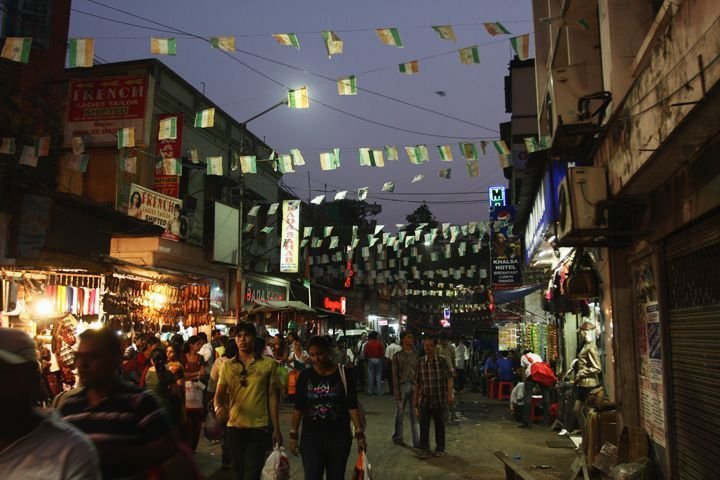 8. Colaba Causeway – Mumbai
This market perennially sprawling with Mumbaikars and tourists alike. A paradise for junk jewellery lovers Colaba is the unchallenged best for beads, slippers, shoes, chains, bags and purses. And their vast collection is to kill for! This is the must stop shopping destination in Mumbai city.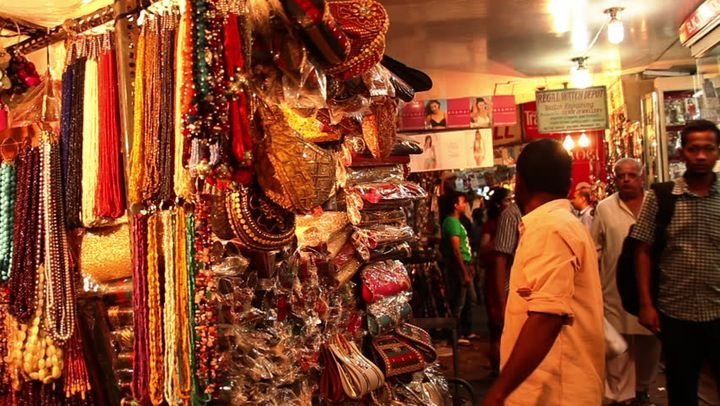 9. Jew Town – Kochi
Lined with antique shops on both sides, Jew Town offers an unusual and attractive insight to Kerela. If you love curating old antiques, this is your destination. You will find lovely handicrafts, Kolapuris and paintings on a closer look at the well laid out roads of the market. The cafe's and snack joints are insane making this one of the coolest hangouts of Kochi.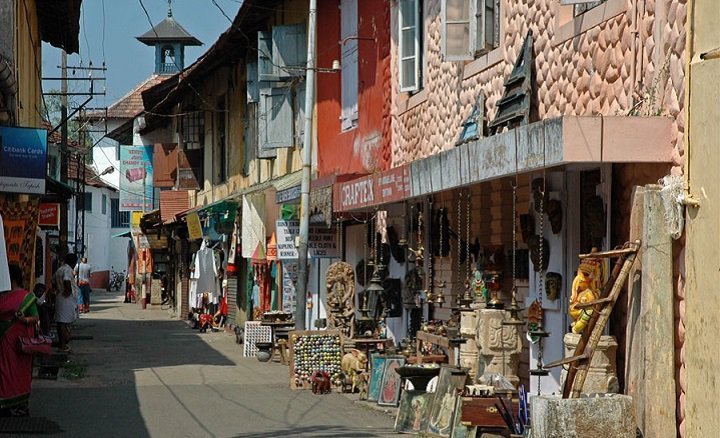 10. Janpat – Delhi
You practically get everything here. Though Janpat is known for traditional wear, the western outfits out get here would make you look like a fashionista. The market is lined with pretty antique shops spreading the beautiful aroma of incense sticks right in Central Delhi. While shopping here just keep your bargaining skills handy, and you're set for a great street experience.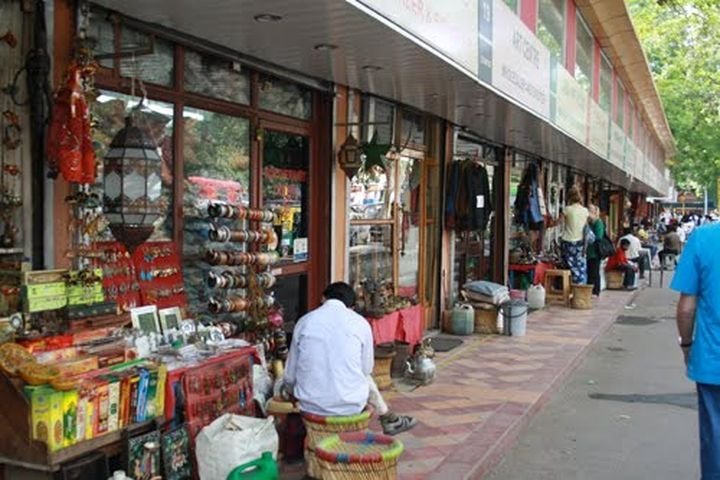 11.
Hazratganj – Lucknow
The best part about shopping in Hazratganj is the beautiful blend of old and new. The 100 year old buildings resonates the old world charm, much like the city of Lucknow itself. Name the brand and you are bound to find here! It also has got many shops selling the famous Lucknow Chikan material. From car-dealers to jewellery stores to antiques, one can shop for almost anything at Hazratganj.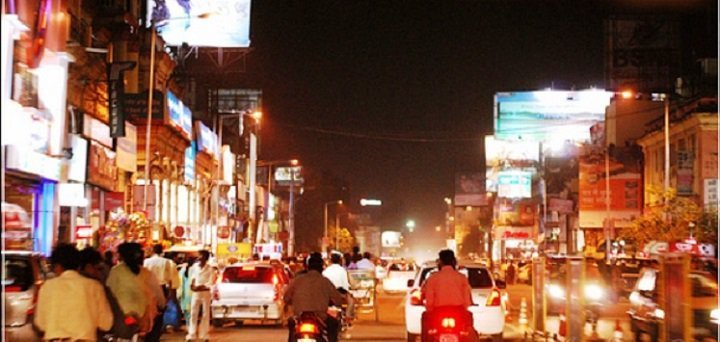 12. Lokhandwala Market – Mumbai
A stroll through the bi-lanes of the Lokhandwala Market and you will find the most expansive range of footwear stalls and interesting boutiques and shops selling replicas of popular high-end brands. You find almost anything here – from jewellery, apparels to household knick-knacks. The streets are lined with delicious pani puri sev puri shops, providing for the perfect breaks from the long hours of shopping on foot.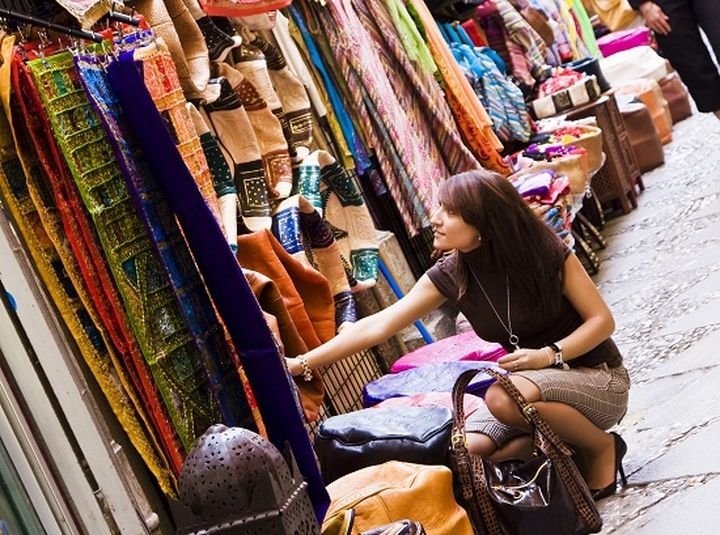 13.
Tibet Market – Shimla
The makeshift market is perfectly suited to all those who love a good bargain. Perched on the hilly slopes of Shimla, it boasts of a large collection of Woollen clothes, Tibetan rugs and carpets, padded jackets, mufflers, scarves, sweaters as well as quality Tibetan accessories like bags, boots, shoes and jewellery. Charming antiques and curios lace the inner lanes of the market and the corn cobs in butter sold at every turn adds to the shopping experience.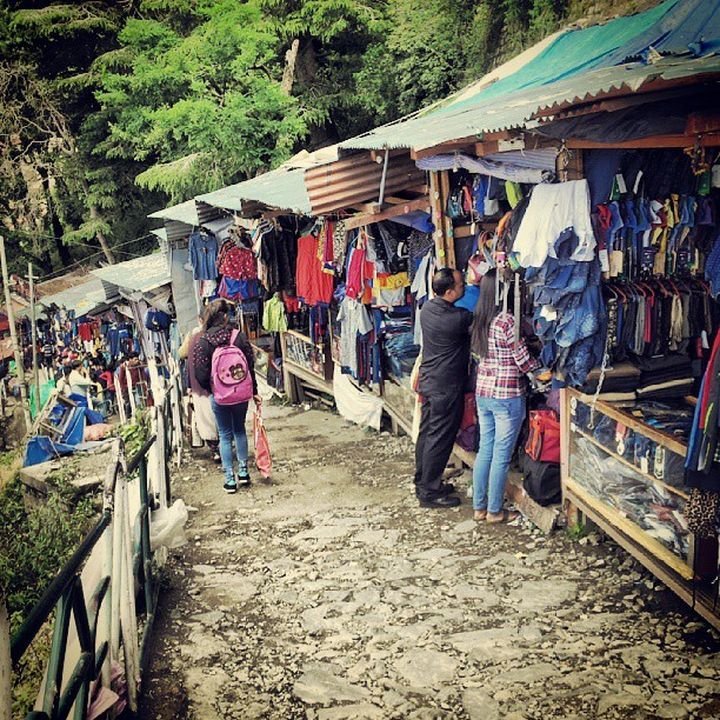 14.
Serenity Beach Bazaar – Pondicherry
Probably one of the most interesting markets to go to. The Serenity Beach Bazaar organizes itself in the open palm shades just about 100 m from the sea every weekend. Primarily an antique market, products are all from shops and boutiques of Pondicherry and Auroville. You find real good bargains and also really high end products – depends on what you're looking for. The weekend bazaar is great for even just a stroll!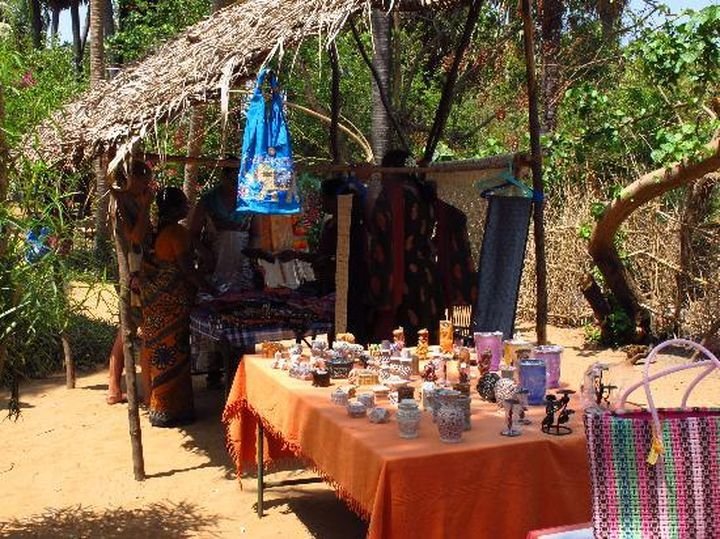 15. Mall Road – Darjeeling
You cant miss Mall Road lurking in the hills of Darjeeling. The road is lined with shops selling clothes – both traditional Sikkimese wear and trendy stuff in the latest fashion. You will also find trekking gear, boutiques and beautiful antique jewellery shops here. The best part is perhaps the food. The sweet savories and the baked delights are to die for! At mall street, no matter who you are, you're sure to find something that steals your heart.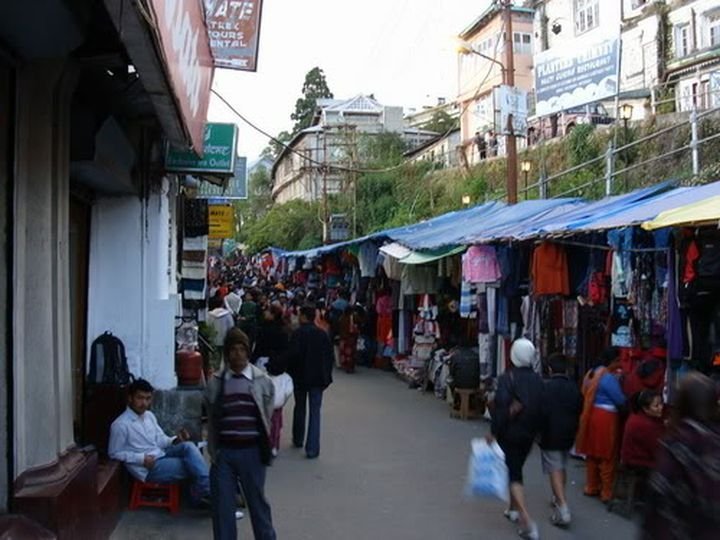 We always knew India is great for tourism – and now we know it is for shopping too. Its 8 down, 7 to go for me. How many of these destinations have you left to cover?