We all remember a pony-tailed Arindam Chaudhuri marketing the Indian Institute of Planning and Management and proclaiming how it's way better than all the IIMs out there. Well, turns out that IIPM is all set to shut down. We aren't saying this. It's their website that's saying it.

The notice claims that it has stopped taking direct admissions and that the IIPM will be operative only in Delhi.
Troubles for IIPM had begun in May this year itself when an FIR was filed against IIPM director Arindam Chaudhuri for "fooling" students since its courses weren't recognized by any certified authority .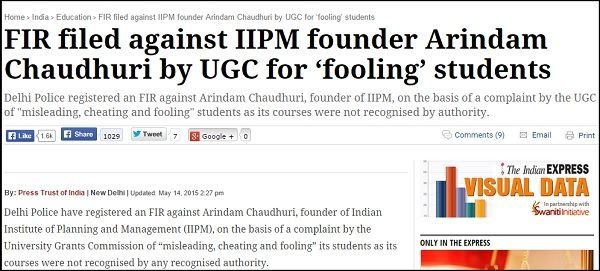 With this decision of theirs to shut down, the future of the students seems a little less than certain.