"Strength does not come from physical capacity. It comes from an indomitable will."-Mahatma Gandhi.
Most of us take our lives for granted. Despite being physically fit, we keep complaining and making excuses. And here they are – the so-called differently-abled people, who prove that you don't need two hands, legs or eyes to succeed. All you need is willpower and determination. Here are 8 people who not only overcame their physical handicaps, but also achieved goals which even able-bodied people would find difficult to:
1. Major Devender Pal, India's blade runner
Meet India's blade runner, Major Devender Pal. Despite losing his right leg to a Pakistani mortar during the Kargil War, Pal challenges himself each passing day, making his disability his strength. His determination to do something different and his never-say-die attitude has seen him become India's first blade runner. His passion for running has seen him participate in 9 marathons. After he ran three half marathons with a normal walking leg successfully, the army came to his rescue and gave him an Ireland-made prosthesis which costs about Rs 4.5 lakh. You are truly an inspiration, sir!
2. Sharath Gayakwad, Paralympic swimmer
Being born with a deformed left hand did not deter this starry-eyed kid who started taking swimming lessons when he was just 9. Sharath recently created history by winning 6 medals at the Para Incheon Asian Games 2014. With this, he broke the legendary PT Usha's 28-year-old record at the Asian Games. Not only this, he also has over 30 international and 40 national medals to his name. He was also the first Indian to qualify for the London Olympics for the disabled in 2010. Kudos to you, Sharath!
3. Kartik Sawhney, visually impaired Stanford University student
When visually impaired 18-year-old Kartik Sawhney scored 96% in CBSE Class 12 exams and became the first visually impaired student to score as much, his joy knew no bounds. However, little did he know that it wouldn't be enough and he would have to prove his mettle again and again. Sawhney was not allowed to sit for the IIT entrance examination for three consecutive years just because he was blind. However, his hard work paid off and he finally got a fully funded scholarship to pursue a 5-year engineering programme at Stanford University in California. He plans to come back to India and improve the living conditions for the visually impaired. What a noble thought!
4. Girish Sharma, shuttler
He rides a bicycle, plays sports and comes across as any other village lad. The only difference is that Girish Sharma walks on one leg. But he doesn't complain. Sharma lost his leg when he was 2 in a freak train accident. However, that didn't change anything for him. He played badminton just like any of his friends did. Not only this, he went on to represent India internationally in Germany, Israel and Thailand. Sharma has also bagged a gold medal in the Paralympic Asia Cup.
5. Padma Shri Dr Malathi K Holla
When 1-year-old Malathi's parents got to know that she had polio, they were devastated. The raging fever left her paralyzed from the neck down and the little girl underwent surgery after surgery but to no avail. She did gain some strength in her upper body, but the lower parts remained dysfunctional. But Malathi did not give up. Her journey from being a helpless kid to Padma Shri awardee is awe-inspiring. She has also won the Arjuna Award with over 400 medals in shot put, discus, javelin, wheelchair race and obstacle race. After living a hard life for years, she decided to open the Mathru Foundation in Bangalore for differently-abled children from rural India. At 56, she is still the fastest female Indian athlete on a wheelchair. We have only one word for her – Respect!
6. K.V. Rabiya, National Youth Award winner
Born handicapped, Rabia's legs further weakened because of Polio. However, being confined to a wheelchair did not in any way confine her dreams or aspirations. She successfully completed her studies and laid a string foundation for others to do the same. She played an important role in the Kerala State Literacy Campaign for which she was awarded with the National Youth Award by the Ministry of Human Resource Development. Apart from that, she is also a cancer survivor and fought the disease in a determined manner when she was in her early thirties.
7. Shubhreet Kaur Ghumman, dancer
Her warm smile and sparkling eyes are infectious. The one-legged dancing wonder, Shubhreet Kaur Ghumman, is anything but disabled. She dances like a dream with moves that most people would be apprehensive of trying. This strong woman has gone through hell, seeing ants eating up her paralysed leg and doctors erroneously chopping off a vital vein in her left thigh when she was 23, but she doesn't complain. The 27-year-old shot to fame after she got selected in a dance reality show.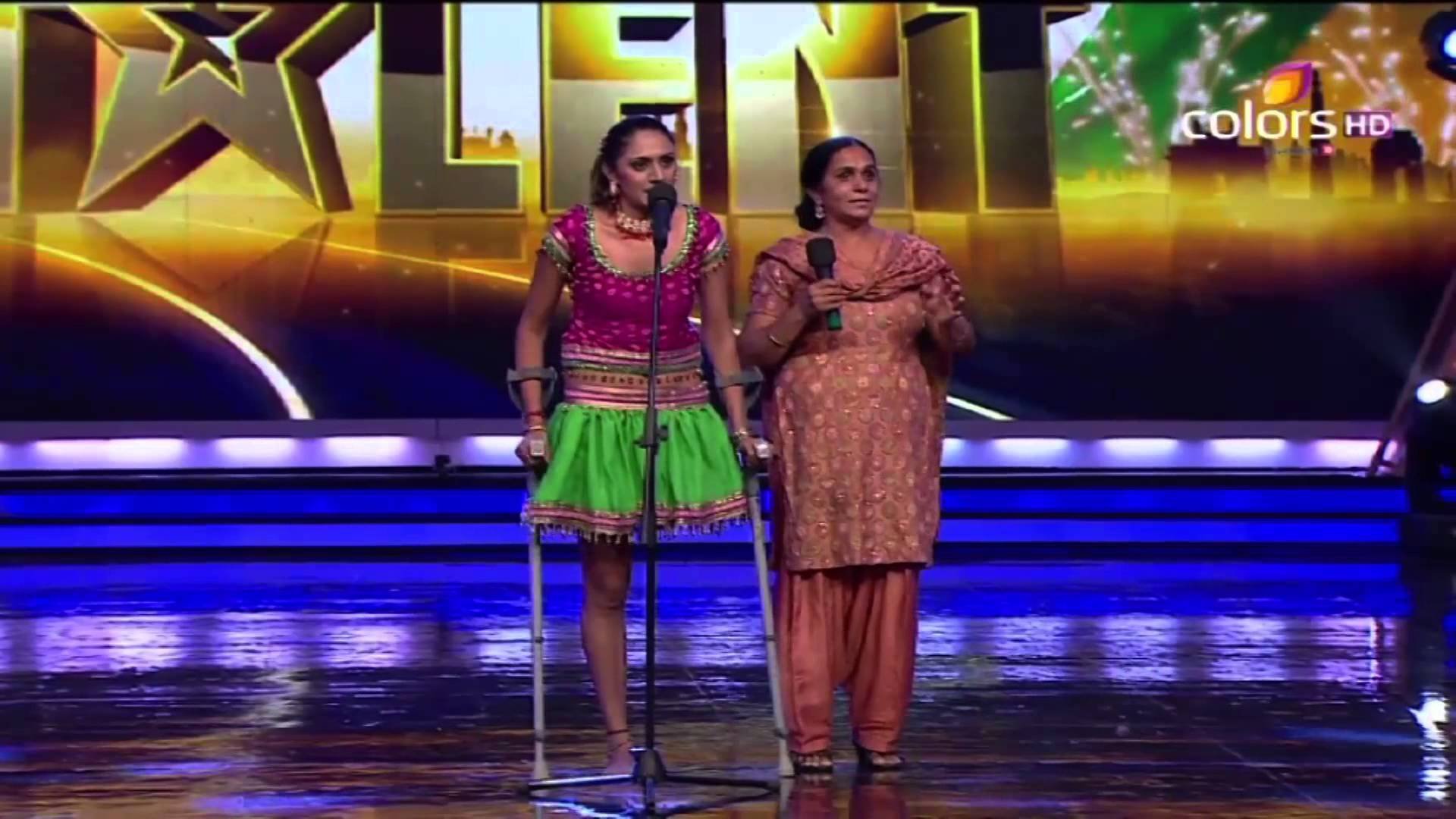 8. Navin Gulia, Limca World Record holder
Delhiite Navin Gulia wanted to join the Army as a commander, but life had other plans for him. Gulia was paralysed after a sports accident that left his spine badly injured. However, you got to do what you got to do, right? Believing in this mantra, he pursued his love for adventure sports which even booked him a place in the Limca Book Of Records. He became the first person to drive from Delhi to Marsimikla at 8,632 feet, which is the world's highest motorable pass, in 55 hours without any break. Hats off to Navin!