Travelling around India is in itself a very rich experience, thick with the cultures of different people and seeped in different kinds of conditions. Exploring the country's various mysteries and sights with just a powerhouse of a bike under you is a test beyond par however. It's described as being an almost spiritual experience, where you feel like you are one with everything around you. Be it under the millions of stars in Kutch or swathed in snowy Himachal, check out the best places to bike your way through India.
1. Coorg to Munnar, Karnataka to Kerala
This route was crowned the ultimate riding wonder in 2011 with good reason. This rural region offers some of the country's most stunning landscapes as tea plantations go hand in hand with twisting green roads, forests and hills.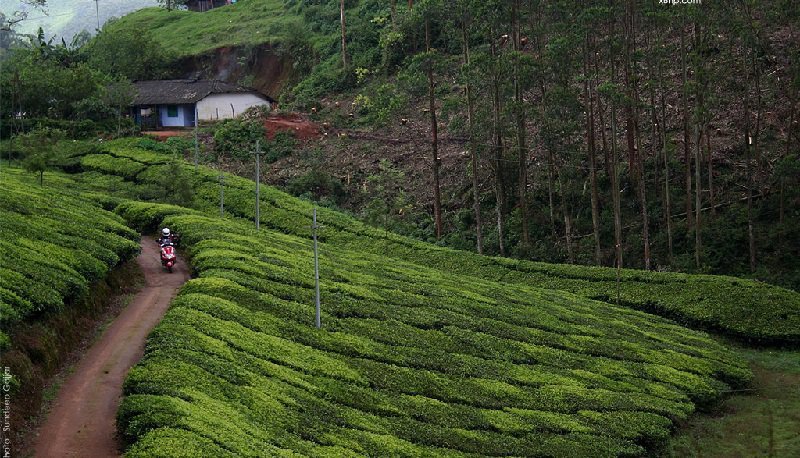 2. East Coast Road, Chennai to Pondicherry
This stretch linking Chennai to Pondicherry is renowned for it's sights and views. Clear roads with sparkling beaches on both sides and undulating roads make this a dream ride to take. Start in the morning and let the marvels of the south beach give your senses a treat.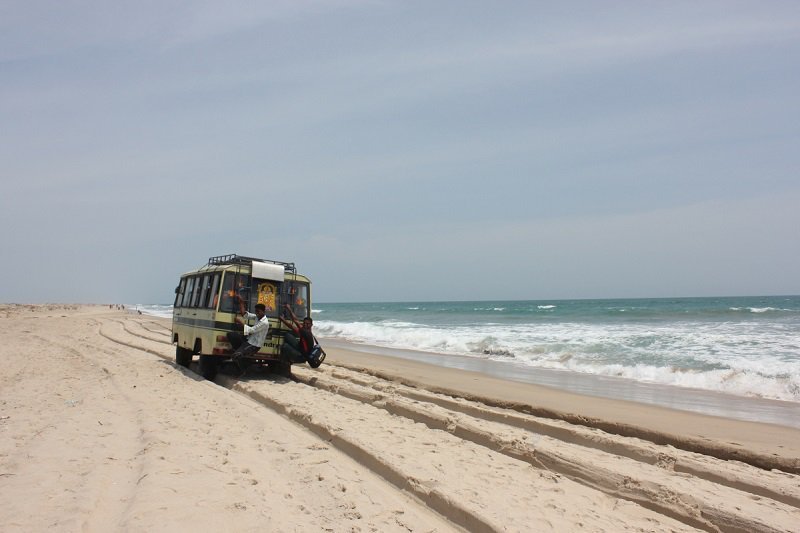 3. Rann of Kutch, Gujarat
They don't test the landspeed records on salt flats for nothing! The huge stretch of nothingness that is Rann of Kutch is perfect for biking along, pushing your chopper to the limits of it's speed capacity while soaking in the surreal sight of a million stars and a massive moon.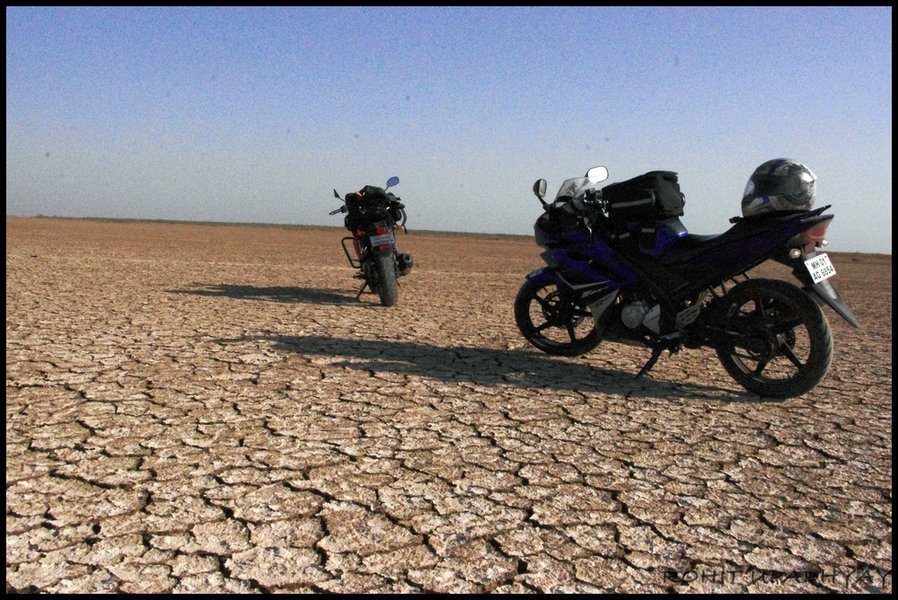 4. Pamban Bridge, Rameswaram to Pamban Island
Ride across this bridge that connects Rameswaram of Pamban Island to Tamil Nadu. Reach Dhanushkodi, which has it's own charm, while whizzing past some truly stunning sights. A biker's paradise.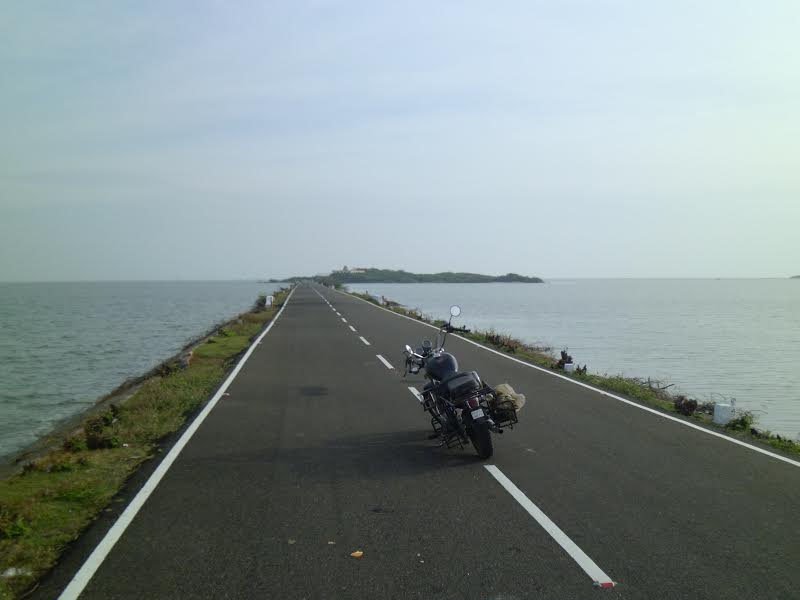 5. Manali to Rohtang Pass, Himachal Pradesh
Walls of snow are just one of the many spectacular sights to behold on this journey. It might be tough and the air might be thin, but the experience will be life changing.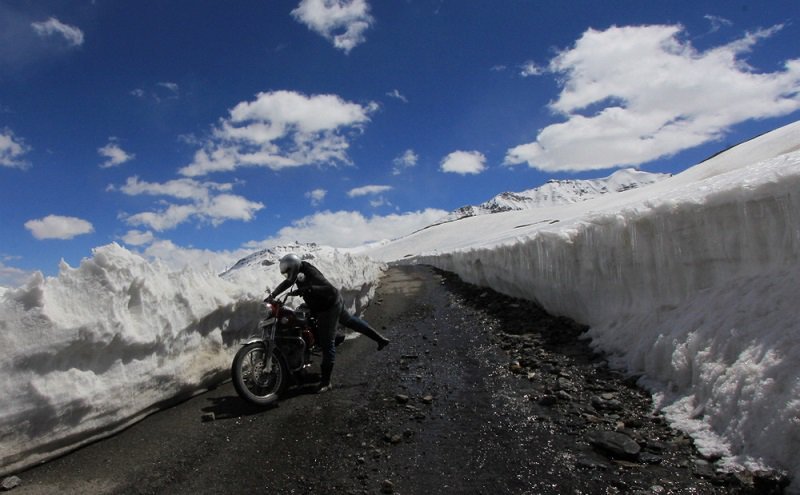 6. Zanskar Trail, Leh
Riding at this high an altitude is more than just a test of skill, it's a test of endurance. Get past the hard bit though, and you'll notice the looming mountains stunning terrain around you and get lost in their charms.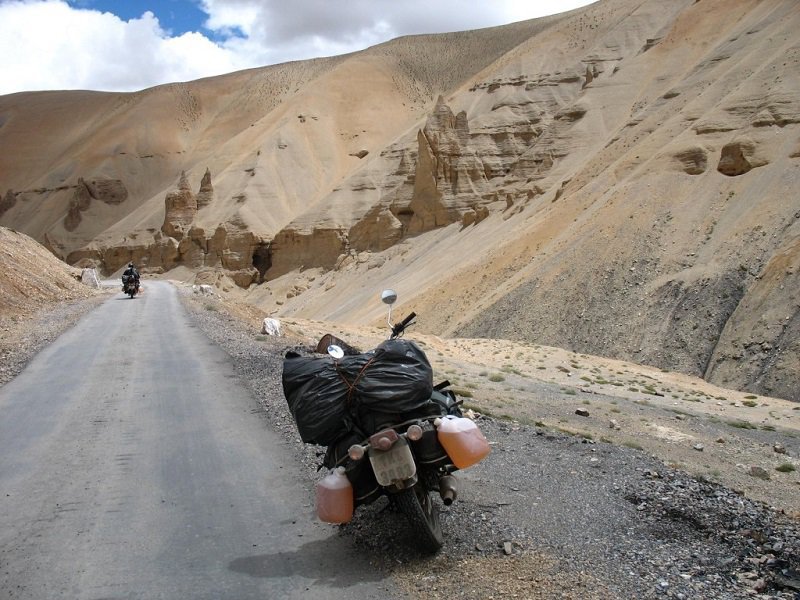 7. Rajasthan Desert Trail, Udaipur to Jaipur
Biking through this route which passes Udaipur, Barmer and other spots is another one of those surreal experiences. The stars in the night and the fantasy like sandunes are sure to elicit more than a little emotion in you and bring out your poetic side.

8. Old Silk Route, Kalimpong to Siliguri
Biking down this track is not very common occurrence, but for the select few who do it, they come back changed. This route is steeped in history and is also beautiful beyond words. With a constantly evolving landscape, this road is a total wonder, with the Zuluk loops adding a twist of danger.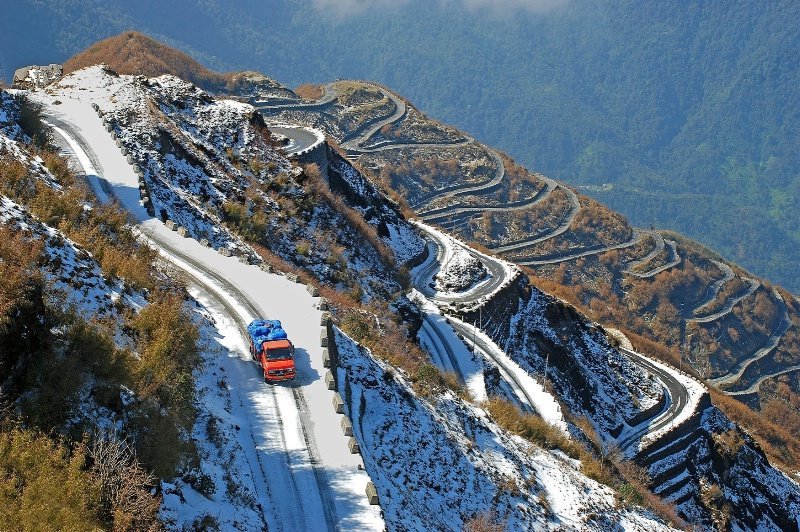 9. Valparai Forest Trail, Tamil Nadu to Kerala
This route connecting Pollachi in Tamil Nadu to Chalakudy in Kerala is a verdant paradise that any environment loving biker will dig. There's cloud forests, rain forests and the usual lush marvels that South India affords it's visitors.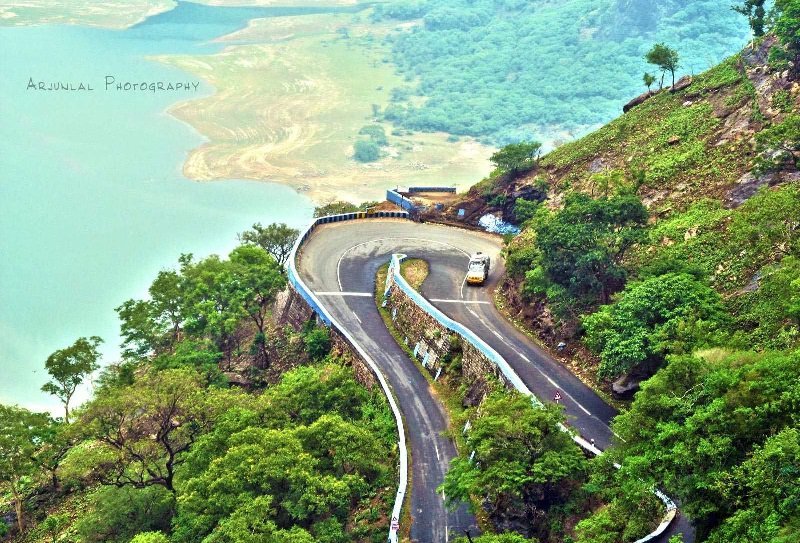 10. NH17 Udupi Trail, Mumbai to Trivandrum
This journey will fulfill all your sensory needs, whether it's for pristine beaches or magical forests. Start at Mumbai and go till Mangalore or be a an adventurer and take the longer route till Trivandrum, either way it's a guaranteed treat.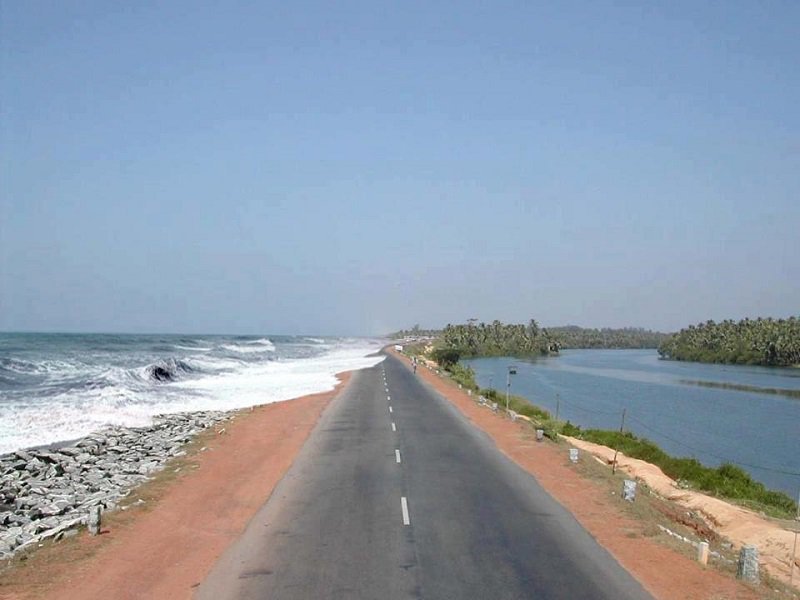 11. Western Arunachal Trail, Bhalukpong to Tawang
The roads here might be slightly dangerous, but that just adds to the excietement. Feel the adrenaline pump as you ride from Bhalupkong to Tawang, checking out forests and hills and probably dodging a few landslides. Hit up Dambuk if you don't mind a little detour.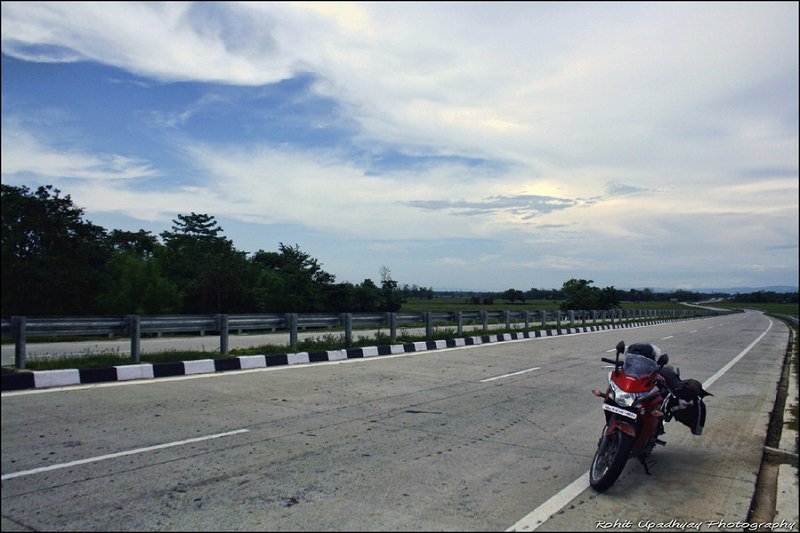 12. Manali to Spiti Valley, Himachal Pradesh
Reach the highest village in the world over a course of ten days. Imbibe a sense of culture very different from your own and don't forget to talk to the locals, especially in the temples and monasteries, most of which are amazingly beautiful.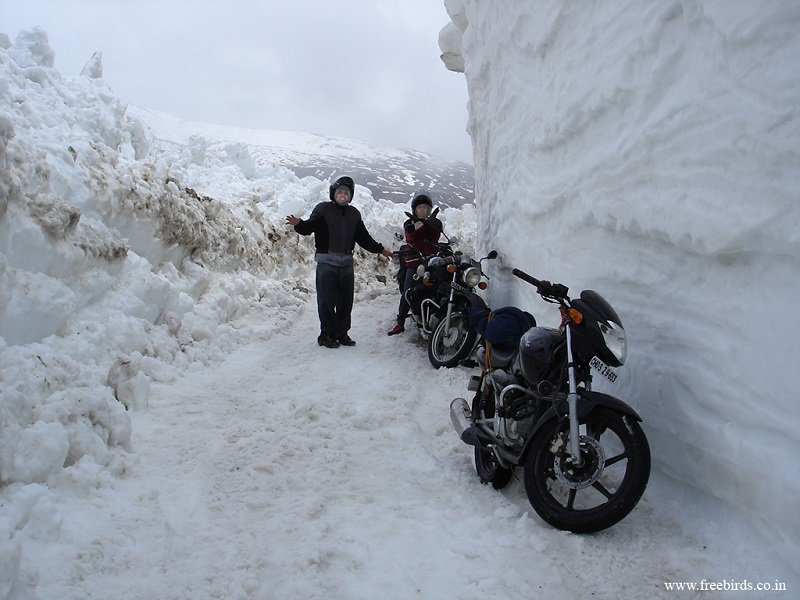 13. Guwahati To East Khasi Hills, Meghalaya
This one is a must do. Meghalaya has way too many attractions to name, but suffice to say that massive waterfalls, stunning ravines and root bridges will be part of your journey. The roads remain decently empty the further you get from Shillong, and the meadows and streams will show you why they call it the Scotland of India.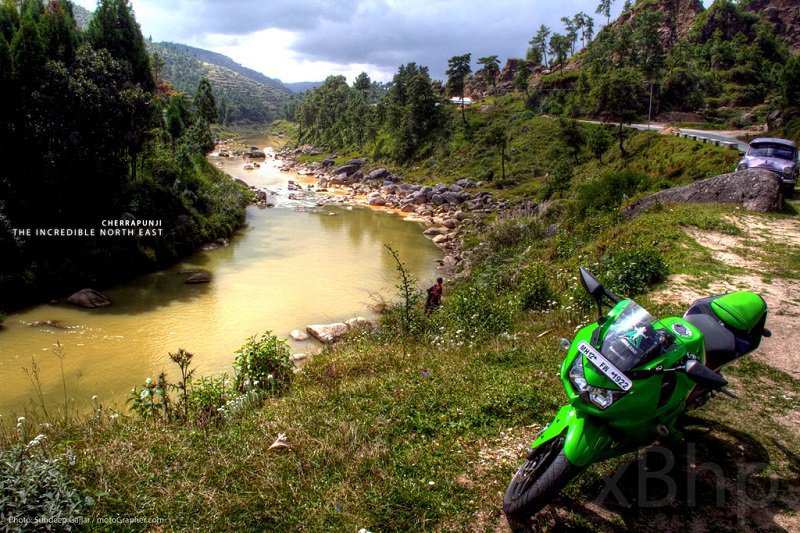 Kickstart your journey to these stunning locales soon. The fewer the wheels, the better!