If there's one thing that history has taught us, it's that borders aren't permanent. Obviously that was from an era where invasions and war were routine. While the wars themselves may have decreased, countries still have their fair share of territorial disputes, including our own.
Pakistan, China and even Nepal have border disagreements with India, with claims going from whole states to tiny territories. If we crumpled and became truly accommodating neighbours, this is what a map of our country would've looked like today.
1. India's map according to Pakistan:
No one needs any introduction to the Kashmir issue. Other than the area they already control, Pakistan claims the most of Jammu and Kashmir along with Sir Creek, a 96 km stretch of water in Gujarat.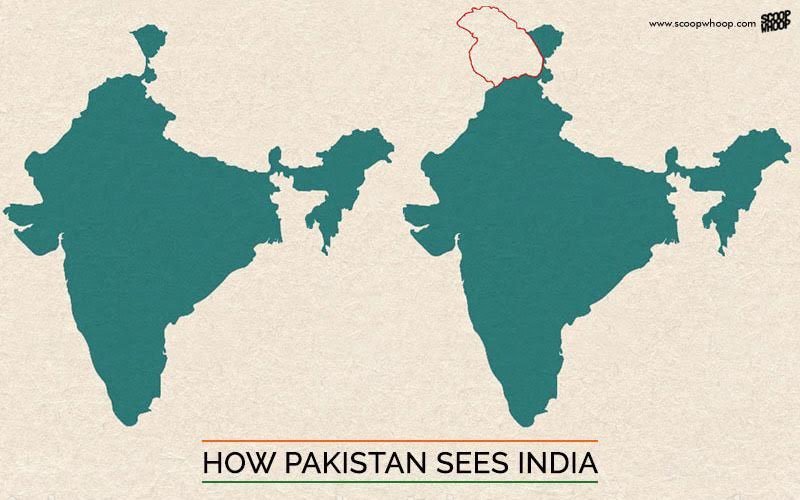 2. India's map according to China:
China and India have always had a rocky relationship when it comes to their borders, with numerous instances cross border intrusions and even a war in 1962. As of now, the People's Republic of China claims a vast majority of Arunachal Pradesh and the eastern side of Jammu Kashmir, including Aksai Chin. And until recently, they even claimed Sikkim. Funnily enough, Taiwan (also called the Republic of China), which claims all of China, also claims Arunachal Pradesh and Jammu & Kashmir in its entirety.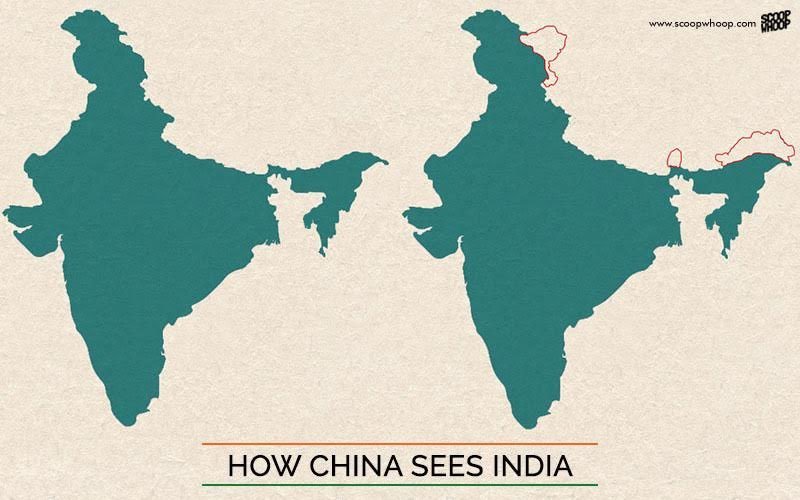 3. India's map according to Nepal:
You would have assumed that India's relationship with Nepal was fairly cordial, but where there are borders, there will be arguments. Although not on a scale as large as Pakistan or China, Nepal claims the Kalapani territory near Pithorgarh, Uttarakhand as well as the territory of Susta.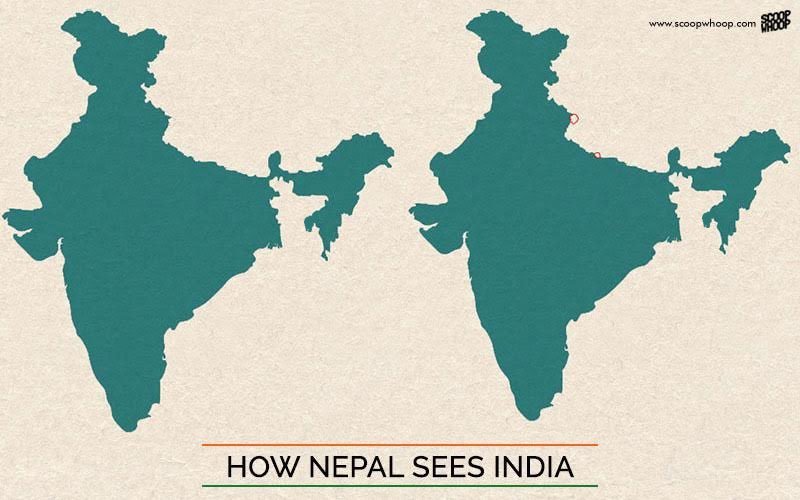 And in the unlikeliest of scenarios, if all our neighbours had their way, this is what our country would look like: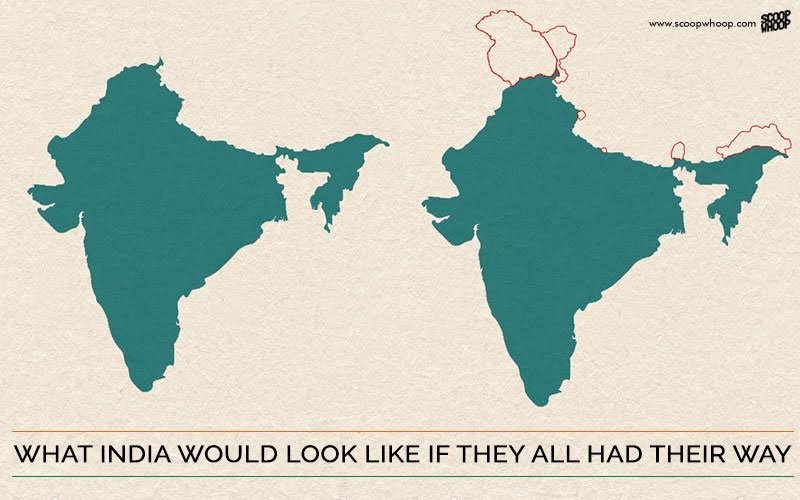 Until recently, India even had serious border disputes with Bangladesh as well as the Maldives. With the LBA signed with Bangladesh in 2011, the exchange of Indian and Bangladeshi enclaves will begin on 31st July, 2015.