Badass (adjective) – tough, uncompromising, or intimidating. We think we're such badasses just for managing to getting off the train at Rajiv Chowk station during peak hours. But we're nothing compared to what real badasses achieve. They find something worth fighting for and despite all the odds, they hold their ground.
Sometimes they do so for their country, sometimes they do it to resist mighty oppressors and some other times it's just pure survival instinct. Either way, their toughness, grit and determination make them ultimate badasses. We've compiled the names of some of the most badass people India has ever produced. It's time we know a little more about them.
1. Grenadier Yogendra Singh Yadav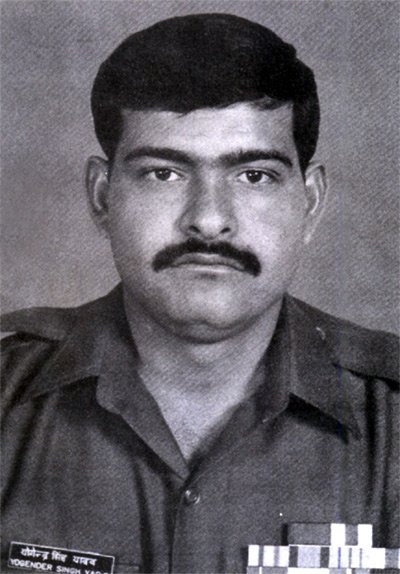 Part of Ghatak Platoon tasked with recapturing enemy bunkers on Tiger Hill, Yogendra Singh Yadav was shot in the groin and shoulders while climbing the steep slope of the hill. Even then, he managed to destroy the first bunker by lobbing a grenade into it and then engaging in hand-to-hand combat with four enemy soldiers in the second bunker, killing all of them. Captured Tiger Hill with ultimate badassery.
2. Rukhsana Kauser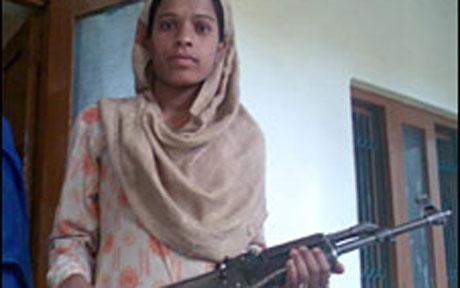 LeT (Lashkar-e-Toiba) team entered her house. They assaulted her family for not handing her over to them. She charged at them with an axe. Snatched the LeT commander's AK-47, shot him dead and chased the others away. She was just 20-years old when this happened, back in 2009.
3. Jadav Payeng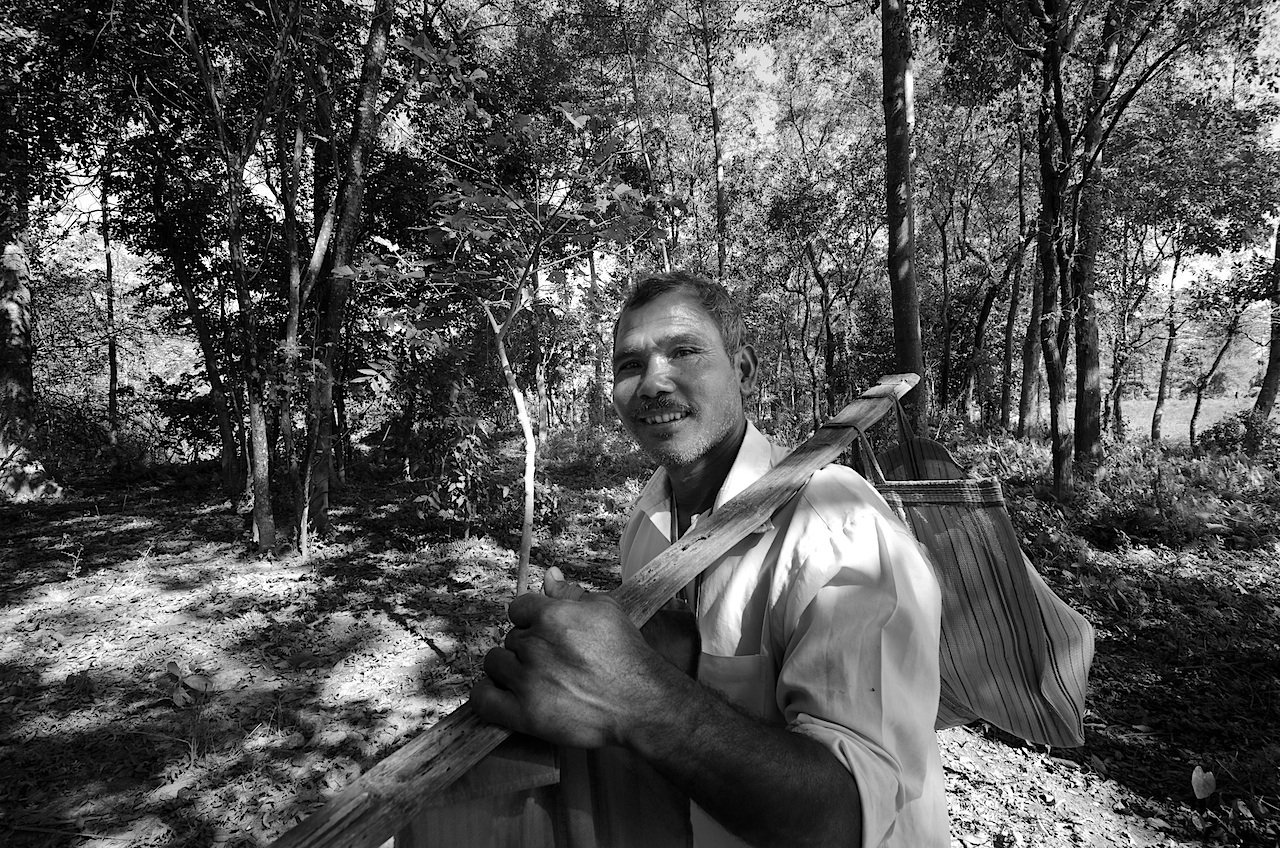 In 1979, a 16-year old Payeng started planting trees in a tree-less sandbar near Jorhat in Assam. Now that area has become a forest encompassing an area of 550 hectares. One horned rhinoceroses, Bengal tigers, deer, rabbits and various bird species now inhabit that area. What makes him a total badass is the fact that he fought for something most of us take for granted – Mother Nature herself.
4. Kamla Devi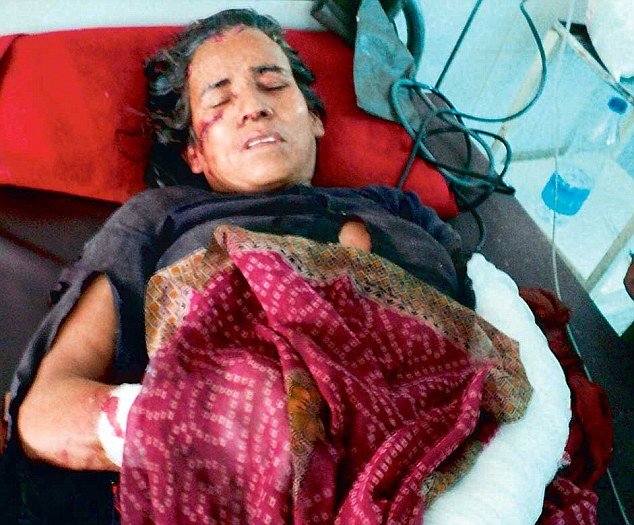 This 56-year old woman from a remote Uttarakhand village called Koti, came face to face with a leopard which lunged at her. They fought for over 30 minutes before she managed to grab hold of her sickle, a farm tool, and kill the leopard. She is now recovering in a Lucknow hospital.
5. Naik Fazal Din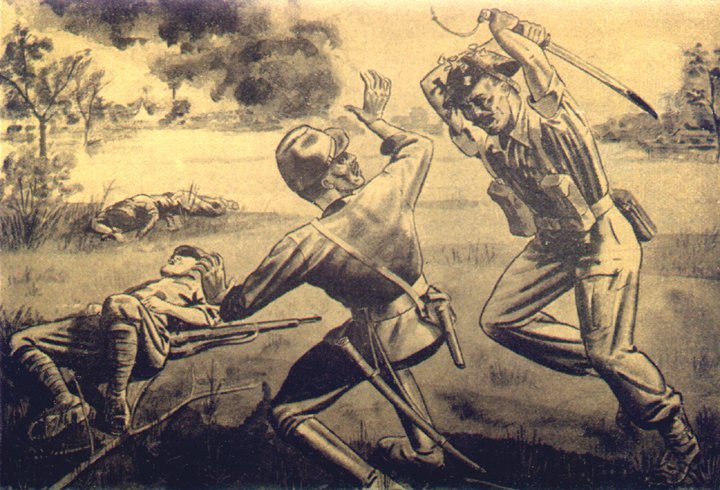 He was an Acting Naik in the 7th Battalion, 10th Baluch Regiment of the British Indian Army fighting the Japanese in Burma during the Second World War. While trying to capture a bunker, his team got attacked by six Japanese soldiers, with two officers wielding swords for close combat. They killed his fellow gunner and then stabbed Fazal through the chest. Fazal Din pulled the sword out, killed his attacker and two other soldiers and then walked back to his camp to report it before falling dead.
6. Mamta Rawat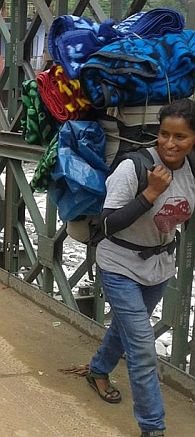 This 24-year old school drop-out and trained mountaineer helped carry many people to safety during the 2013 Uttarakhand floods. She carried people on her back and ran up to 3km for each trip. The tragedy is, in her own village, hers is the only house that got washed away.
7. Dashrath Manjhi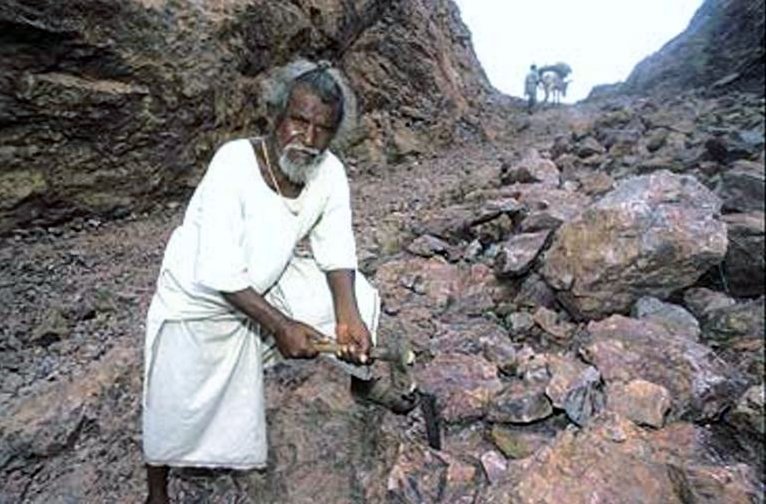 In 1967, he lost his wife due to lack of timely medical attention, in a village called Gehlour in Gaya district in Bihar. Nearest town was 70km away. It would have been 15km away had it not been for a hill that forced people to make the long detour. After his wife's death, he started chipping at the hill to carve a path through it. In 1982, he was successful. This badass man passed away in 2007 but now the people in that area are much closer to civilization.
8. Palam Kalyanasundaram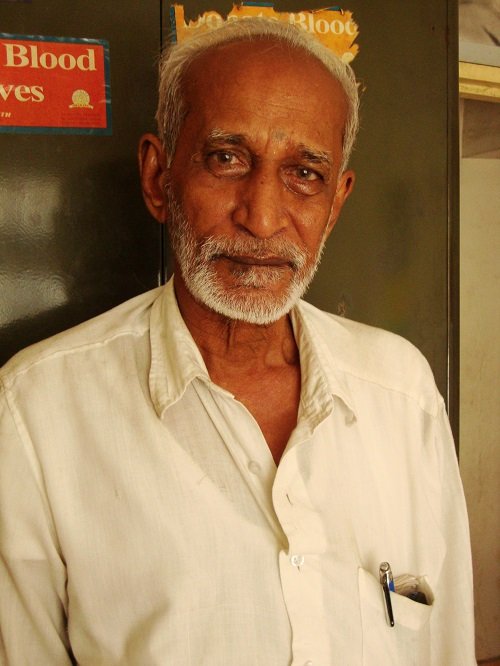 He was raised in a village where kids had to walk 10km to go to school. After completing his education, he started working as a librarian in a college and in his 35-year career, he donated every paisa from his salary towards charities dedicated to educating the poor. He did the same with his retirement fund and the Rs 30 crore award that was given to him for his acts of charity. Despite having a Master's degree, he did odd jobs to sustain his living.
9. Lachit Borphukan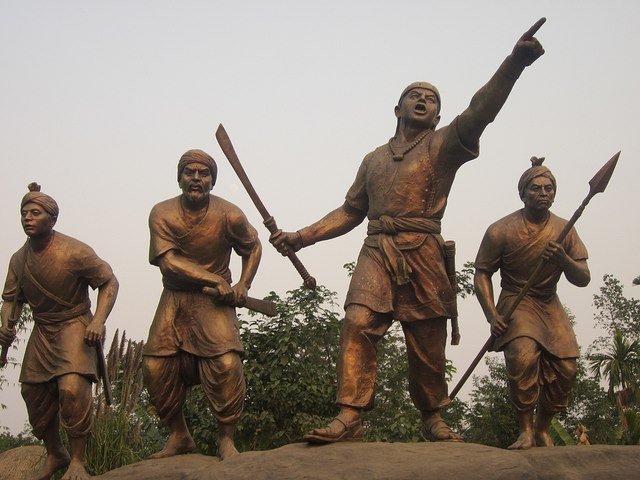 He was the commander of the Ahoms (of the Ahom dynasty that ruled Assam) fighting against the might of the Mughal empire in 1671. An expert in siege defence, while building embankments on the night before one of the battles, he chopped off the head of his own uncle for dereliction of duty. "My uncle is not greater than my country!" he said. During the Battle of Saraighat, when the Mughals were almost winning, he boosted the morale of his own troops by jumping onto a boat to charge at the enemy fleet even though he was sick. That day, the Ahoms defeated the Mughals.
10. Neerja Bhanot