A lot of us get awed by celebrities, but we often forget that not everyone is born with a silver spoon. Most of them started small. Failures, rejections and disappointments are what made them what they are. Today, they stand tall as celebrities, but here's how they fared in their younger years:
1. Amitabh Bachchan was working as a freight broker.
The Shehnshaah of Bollywood started small. When he was young, he took up a job with Indian liquor manufacturer Shaw Wallace. He also worked as a freight broker for a shipping firm called Bird and Co. in Kolkata earning a meagre Rs 500. He left that job later to pursue a career in acting in 1969. Source : www.rediff.com
2. Dhirubhai Ambani was working as a clerk in Yemen when he was 16.
Dhirubhai Ambani was just another 16-year-old before he decided to go to Yemen to improve his poor financial condition. When he returned to India after learning the intricacies of trading while working as a clerk, he knew that he was meant for bigger things. Today, there is not one person who doesn't know this Reliance tycoon. Source : guruprasad.net
3. Akshay Kumar started learning martial arts in Class 7.
It was not always a bed of roses for Delhi lad Akshay Kumar who struggled his way to Bollywood. When he was young, he would spend more time playing than studying. Martial arts always interested him and he first joined karate when he was in Class 7. After joining Khalsa College, Delhi, he soon quit studies to learn martial arts in Bangkok. There, he trained in Thai boxing and Tai Chi, along with being a cook and waiter, before coming back to India and giving modelling a try.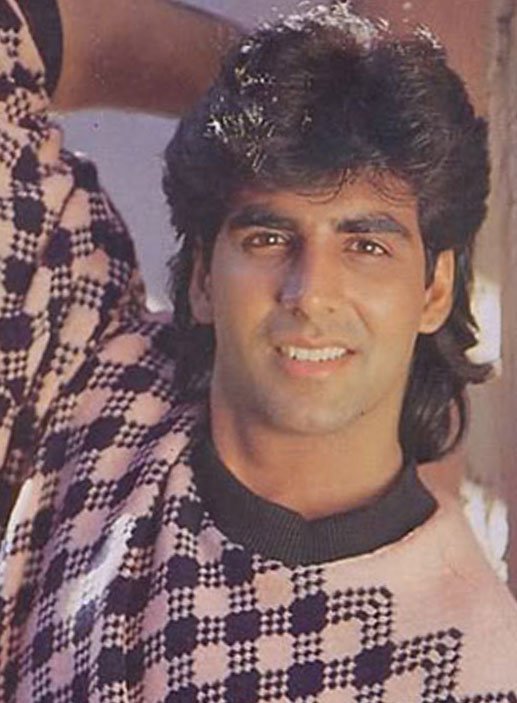 4. Sachin Tendulkar was a ball boy for the 1987 World Cup.
Perhaps the most dedicated youngster ever, Sachin Tendulkar started playing cricket for India at an early age of 16. He was already a part of the Cricket Club of India when he was 14 and worked as a ball boy at the 1987 World Cup. Aged 15, he made his debut for Mumbai against Gujarat and scored an unbeaten 100, making him the youngest Indian to score a century on debut in first-class cricket! The legacy stays. Source : binscorner.com
5. Sushmita Sen was giving modelling a try when she became Miss India at the age of 18.
While people her age were busy making friends and having fun, this phenomenal Bengali beauty was winning the Miss Universe crown for India for the very first time. All of 18, Sen won the title of Femina Miss India and then went on to represent the nation at the Miss Universe pageant in 1994 in Philippines. She continues to make headlines with her philanthropic actions. Source : www.oocities.org
6. Ruskin Bond was writing his first short story when he was 16.
Popular writer Ruskin Bond wrote his first short story called Untouchable when he was 16 years old. After completing high school, Bond stayed at his aunt's place in England for four years. Later, while he was in London, he wrote his first novel The Room on the Roof which won the John Llewellyn Rhys Prize. Source: www.memsaab.com
7. Sania Mirza was learning the nuances of the game when she was just 6.
This powerhouse of talent started playing tennis very early when she was all of 6. She entered the national arena when she was 17. She had won several titles as a junior player (10 singles and 13 doubles) and was ready to take on international tennis. Her first international title was the 2003 Girls' Doubles Wimbledon Championship. Today, she stands tall as the World No. 1 in women's doubles.
8. Mary Kom was helping her father in their field.
Living in a mud & thatch hut, Mary Kom did not have a very eventful childhood. She discontinued her studies after Class 8 and helped her father in the fields as a teenager. Inspired by another boxer Dingko Singh, she decided to pursue boxing as a hobby. Today, she is a mother of 2 and a world class boxing champion! Source : zeenews.india.com
9. Narendra Modi was frequenting RSS lessons when he was 8!
Most of us now know that as a kid, Prime Minister Narendra Modi was helping his father serve tea at the Vadnagar railway station in Gujarat. When he was just 8 years old, he got involved with the Hindu nationalist group Rashtriya Swayamsevak Sangh (RSS).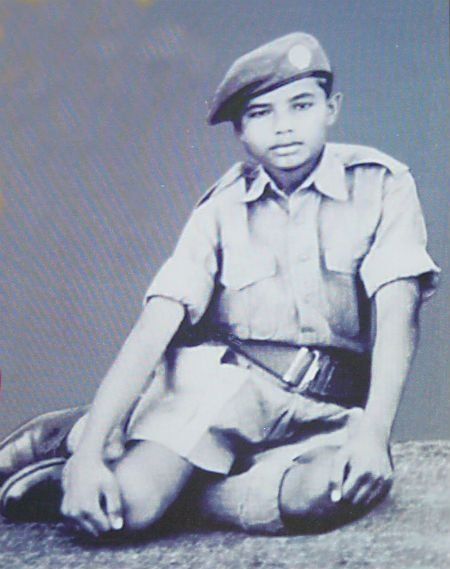 10. Dhyan Chand was serving in the Indian Army at 16.
The wizard of hockey joined the army when he was 16. He got the surname from his colleagues in the army as he used to spend most of his nights practicing the game after duty. Waiting for the moon or chand as there were no floodlights back then, he got synonymous with the coming out of the moon! After playing army hockey tournaments, he was eventually selected for the national team because of his stellar performance.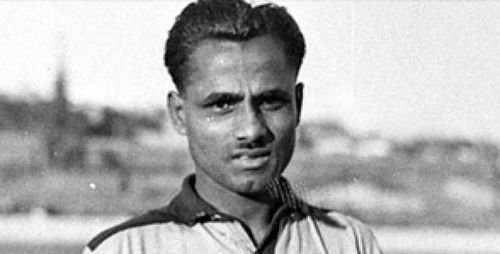 11. Lata Mangeshkar was taking care of her family after her father passed away when she was 13.
Lata Mangeshkar lost her father when she had just entered teenage. Being the eldest daughter, she had to start working at the age of 13 to fend for the family. Her singing career also began early for the same reason. Her father's friend gave her a singing and acting break in 1942 and she soon began taking Hindustani classical music classes after moving to Mumbai. Her voice cast a magical spell in the industry which continues till date.
12. Baba Ramdev was learning yoga and Sanskrit at a monastery after he ran away from home.
Baba Ramdev was born as Ramkrishna Yadav and studied till Class 8 before joining a yogic monastery in Khanpur village, UP. Here, he learned the nuisances of yoga and learnt the Sanskrit language. He went on to get a postgraduate degree with a specialisation in Sanskrit grammar, Hindu philosophy, Yoga, Vedas and Upanishads. It was after this that he took sanyas and became 'Baba Ramdev.'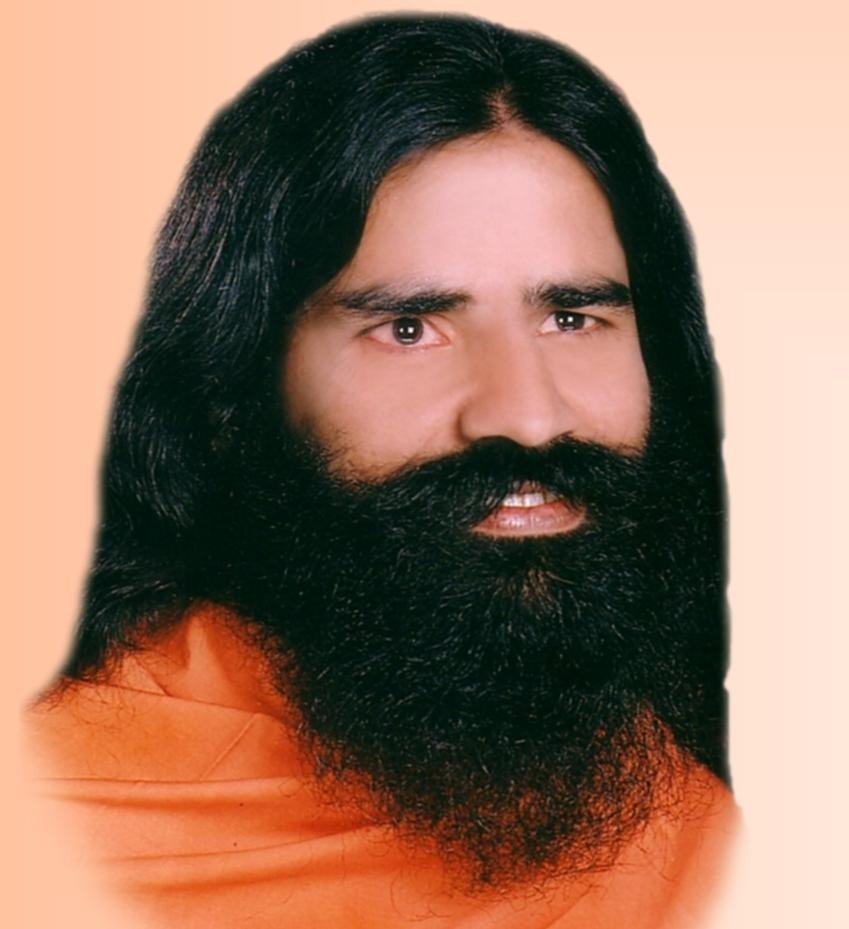 Source : www.internationalreporter.com
13. Bipasha Basu had started modelling at 15.
Little do people know that Bipasha Basu was one naughty kid. So much, so that she was called 'Lady Goonda' by her school mates. She was first spotted by model Mehr Jesia Rampal at a hotel in Kolkata. It was she who suggested Bipasha to take up modelling. When she was all of 17, she went to New York as the winner of the Ford Supermodel of the World contest and thus began her successful modelling career. Source : twitter.com
14. Saina Nehwal was traveling 50 kms everyday for her badminton training sessions.
Little Saina traveled almost 50 kms every day for her badminton training when she was 8. She would follow a a very tough training schedule as a kid. She became the National Junior Champion in 2004, and won the title again in 2005. A young Saina also skipped her exams twice because of international tournaments.
15. Kangana Ranaut was struggling with rejections in Bombay when she was 15.
Kangana was just 15 when she came to Bombay from Surajpur, Himachal Pradesh. Years of struggle and rejections later, she got her first break with Gangster in 2006. She was 17. Source : ijustlovemovies.com
So, what are you waiting for? Doesn't matter if you start small. Just keep it going!