It's a dark day for Bollywood and Salman Khan fans as the beloved Bhai of Bollywood is sentenced to five years in jail by the Mumbai sessions court after being convicted for culpable homicide in the 2002 hit-and-run case. However, Salman is not the only actor who has had a chequered past when it comes to the violation of law. Bollywood has a lot of stars who have faced the brunt of their own doings. Here are 12 other celebs who got into trouble with law:
1. Sanjay Dutt
Actor Sanjay Dutt's arrest following the 1993 serial blasts in Mumbai remains the ugliest case to rock Bollywood till date. The actor was arrested and jailed for 16 months between 1994-96 under the TADA (Prevention Act) for illegal possession of firearms. He is presently serving his remaining jail term (of 5 years) in Pune's Yerwada Jail.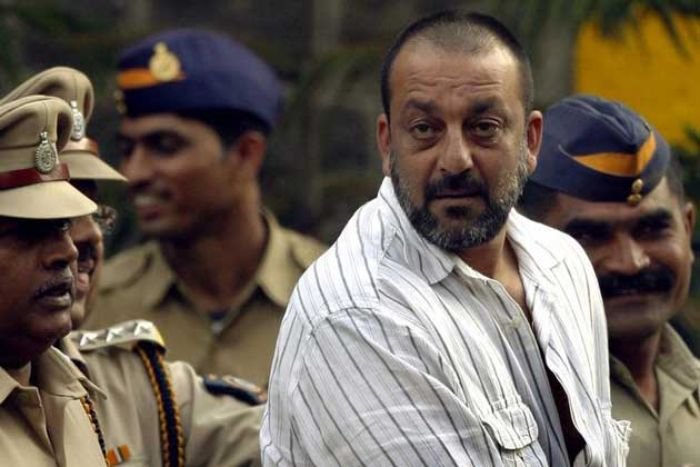 2. Shiney Ahuja
The promising actor of 'Gangster' fame shocked the country when reports of his maid pressed rape charges against him. However, the domestic help went back on her charges later but the circumstantial evidences were enough for the court to hold the actor guilty. On March 30, 2011, a sessions court judge sentenced Ahuja to seven years of imprisonment along with a fine of ₹ 3000.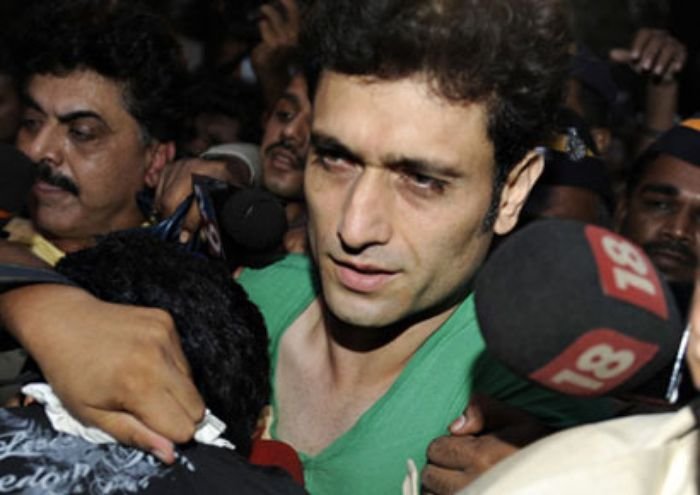 3. John Abraham
In April 2006, John Abraham crashed his Suzuki Hayabusa motorbike into a bicycle and injured two people. Since no fatal injuries were caused to the victims, John was granted bail by the Bombay High Court after a Bandra court had sentenced him to 15 days of imprisonment for rash driving.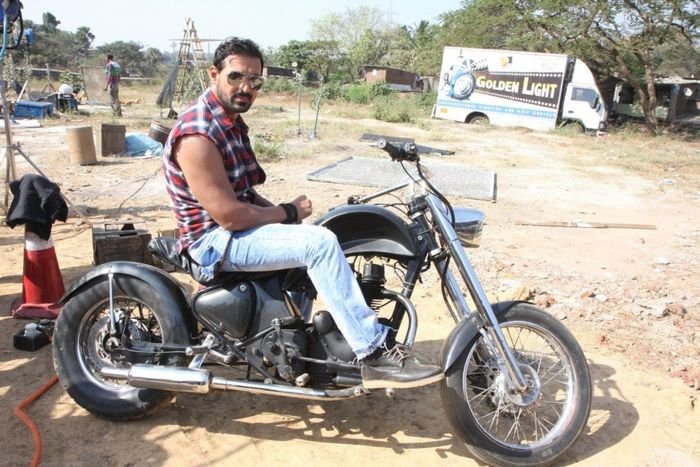 4. Tabu, Neelam and Sonali Bendre
Salman Khan, seen as the prime accused in the black buck poaching case, was accompanied by his co-actors, Tabu, Neelam, Sonali Bendre and Saif Ali Khan from 'Hum Sath Sath Hain' at the time of the incident in September 1998. Since the actors were identified by the sole eyewitness in the case, 'Shereram', the three actresses have to be present at all the hearings concerning the case.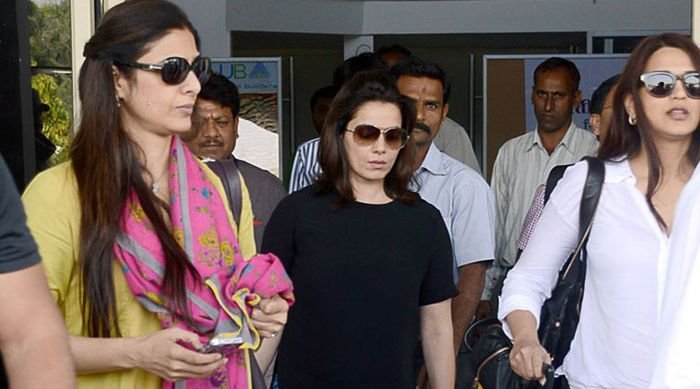 5. Saif Ali Khan
Saif Ali Khan ran into trouble again (after the black buck case) in 2012 when he allegedly manhandled and punched a South-African businessmen seated next to the actor's clan consisting of Kareena Kapoor, her sister Karishma Kapoor, actress Amrita Arora and her husband Shakeel Ladak, Bilal Amrohi and Malaika Arora Khan at the Wasabi Restaurant in Taj, Colaba. The actor was booked for assault under section 325 of IPC and got arrested only to be released on bail.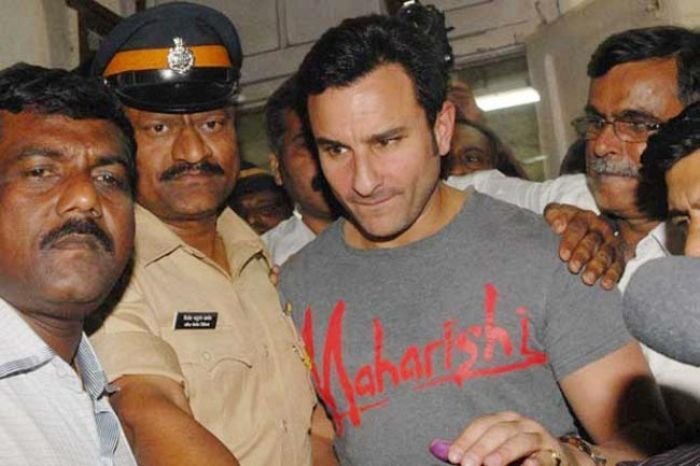 6. Shah Rukh Khan
A social activist Varsha Deshpande, along with several other female foeticide activists, filed a sex determination case against superstar Shah Rukh Khan and his wife Gauri Khan, post the birth the of their youngest son AbRam in 2013. However, the celebrity couple maintained they had no prior knowledge about the sex of the child.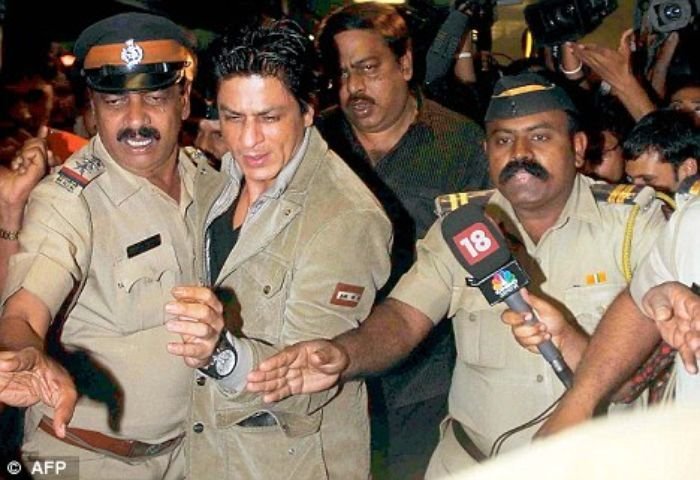 7. Monica Bedi
Monica Bedi hit turbulent waters after her affair with gangster Abu Salem surfaced. However, she was in for more trouble after she entered Portugal with fake documents and subsequently got arrested. The actress had to spend two and half years of jail time after she was proven guilty in 2006.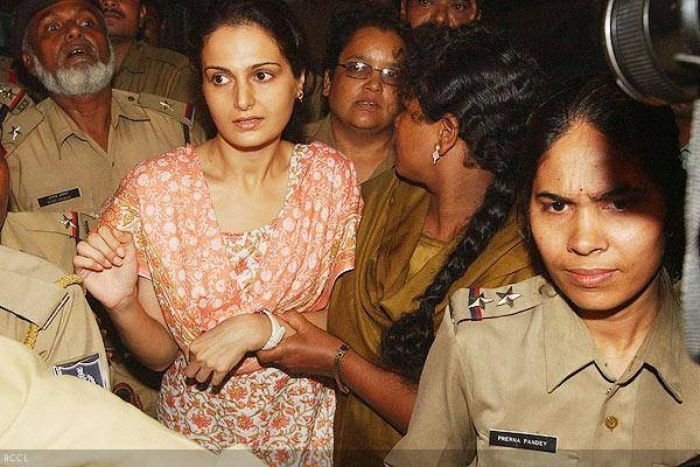 8. Fardeen Khan
Actor Fardeen Khan's drug addiction almost cost him a visit to jail after he was busted while attempting to buy cocaine in May 2001. Since the actor plead guilty and denied any intentions of further sale of the drugs, he was let off after a de-addiction treatment.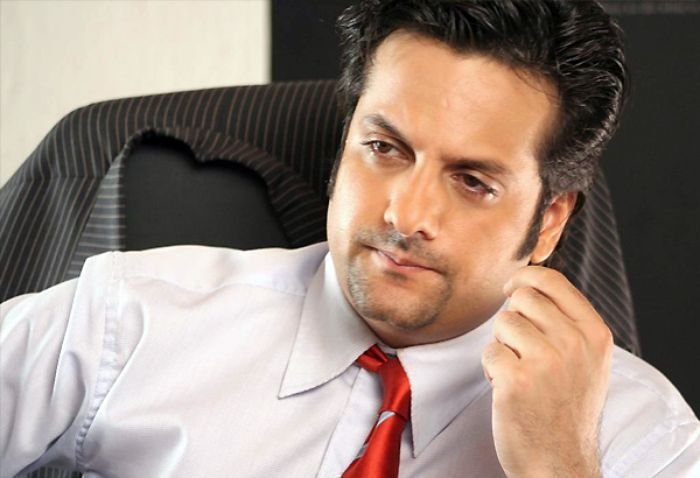 9. Govinda
Govinda's temper problems landed him in trouble in 2007 when the actor slapped Santosh Rai, an onlooker who allegedly trespassed and harassed girls in the perimeter of the Govinda's sets of 'Money Hai Toh Honey Hai'. The victim filed an assault and criminal intimidation case against the actor in Bombay High Court and even tried to drag the actor to Supreme Court without much success.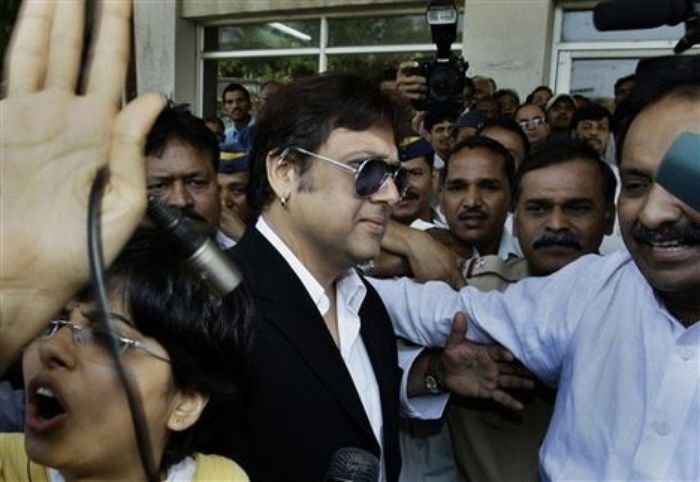 10. Navjot Singh Sidhu
Not many know that the laughing Buddha of Indian television was accused of fatally assaulting Gurnam Singh in an incident of road rage, 26 years ago. The former cricketer was sentenced to 3 year jail term for culpable homicide in December 2006 which led to Sidhu resigning from his position of MP. However, there has been a stay on his conviction right now.
11. Sooraj Pancholi
Jiah Khan's mysterious suicide sent the nation into a dizzy. However, it's the involvement of Aditya Pancholi's son Sooraj, that gave a new twist to the case. Young Sooraj found himself behind the bars on June 10, 2013 for allegedly abetting actress and his ex-girlfriend, Jiah Khan's suicide but was later released on bail. The case is ongoing.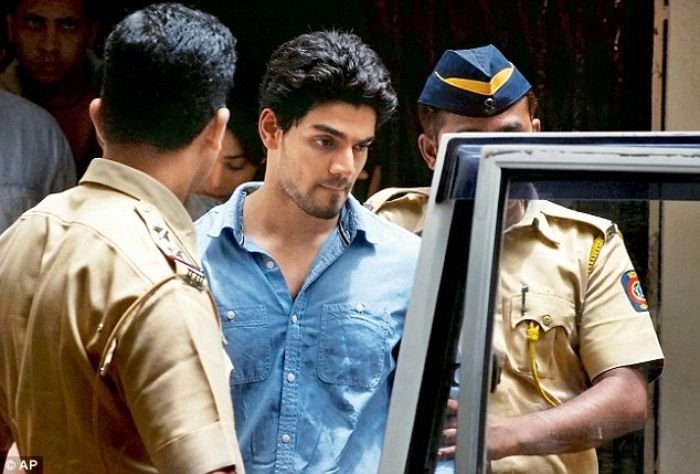 12. Madhur Bhandarkar
Bringing the issue of casting couch back in the limelight, National award winning director Madhur Bhandarkar was dragged in a rape case after a struggling actress Preeti Jain pressed charges of molestation against Bhandarkar in 2006. However, Madhur was granted bail and was allowed to walk free by the court on the grounds of unavailable evidence.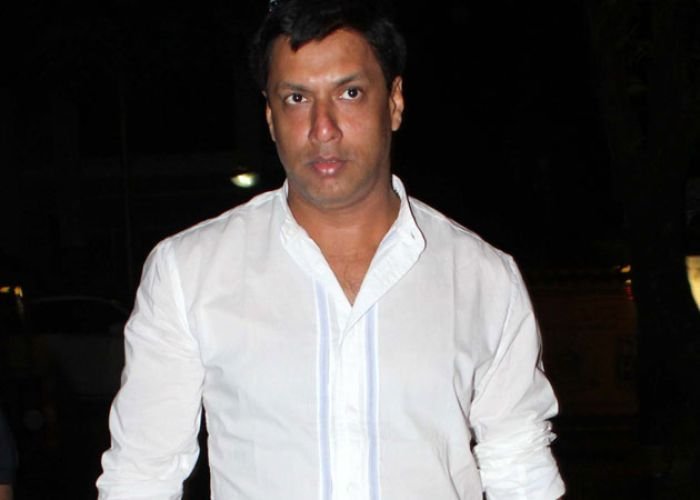 How the mighty have fallen! Phew!