Highways make up for some of the most beautiful road networks of India. But how much do we really know about them?
Wouldn't it be great to know about the roads you've taken (will take)? Here are 13 facts about Indian highways that are a must know for all of us. Read below:
1. Currently the total length of Indian highways, combined with expressways and other rural/district roads, measures up to 33 lakh kms (approx).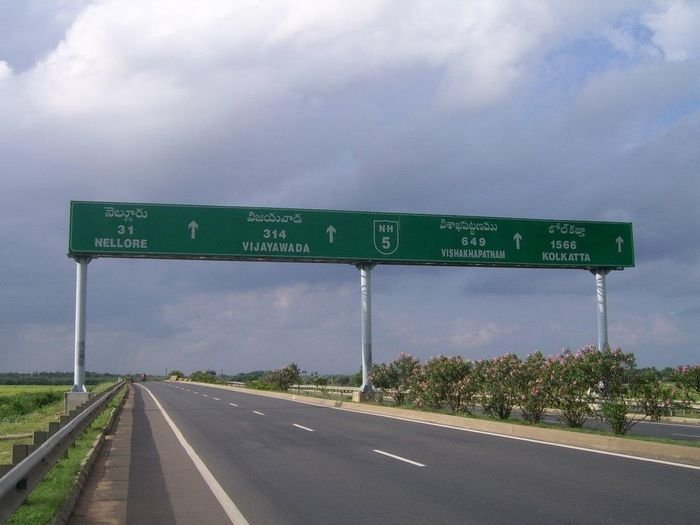 2. There are over 200 national highways and their cumulative length add up to
92,851.07

kms. The total length of state highways in India add up to

1,31,899

kms.
3. These highways are mostly of double lanes. But more than
22,900 kms

are of 4 to 6 lanes each.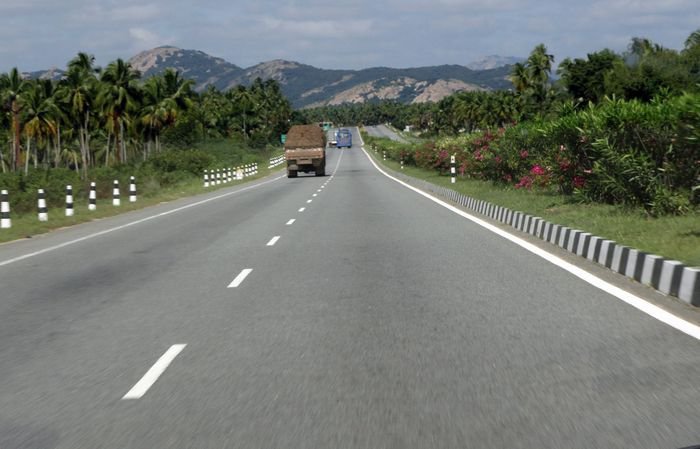 4. The

National Highway Authority of India (NHAI)

is responsible for the construction and maintenance of the country's highway network.
It comes under the Ministry of Road Transport and Highway and is currently operating on the National Highways Development Project (NHDP), the largest highway project of India.
5. The national highways consume only 1.7% of all Indian roads. Yet they control 40% of road traffic in the country.
According to NHAI the traffic too is increasing " at an average pace of 10.16% per annum over the last five years."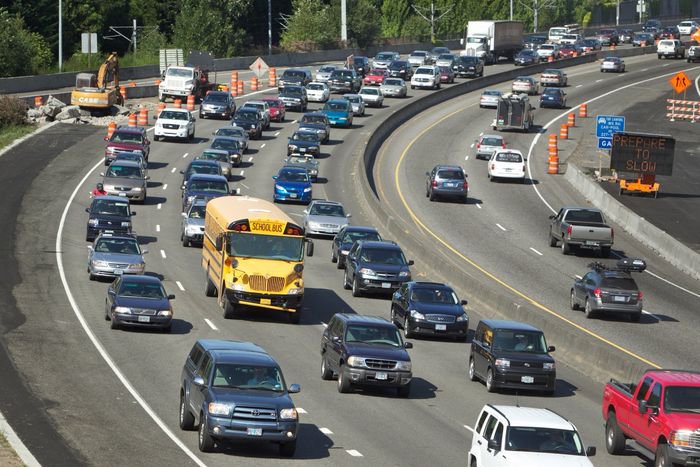 6. The smallest national highway is NH47A with a mere length of 6 kms. It runs from
Ernakulam to Kochi Port.
7. The NH7 is the longest national highway in India with a length of
2369 kms, running from Varanasi to Kanyakumari.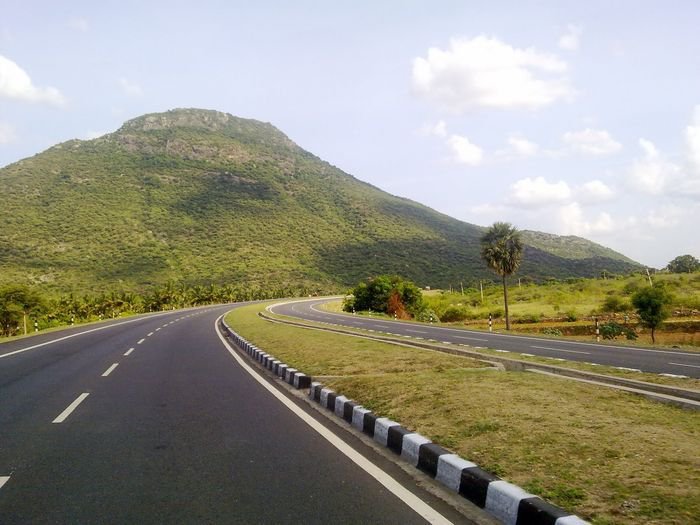 8. As a part of the National Highways Development Project, the North-South-East-West corridor (NS-EW) is being constructed, which is a whopping 7300 kms long. A
s of 31 March 2015
,

6375 of 7300 kilometers project has been completed

.
The NS corridor stretches from Srinagar in J&K; all the way to Knayakumari, the southern most tip of India while the EW corridor connects Porbandar in Gujarat with Silchar in Assam. This comes under phase 2 of the NHDP project under NHAI.
9. Furthermore, under the same project, the Golden Quadrilateral(GQ) stretch which connects the four metro cities of India (Delhi, Mumbai, Kolkata and Chennai) is also under construction, and is as long as 5846 KM.
As of March 2015, 127 projects have been completed under this.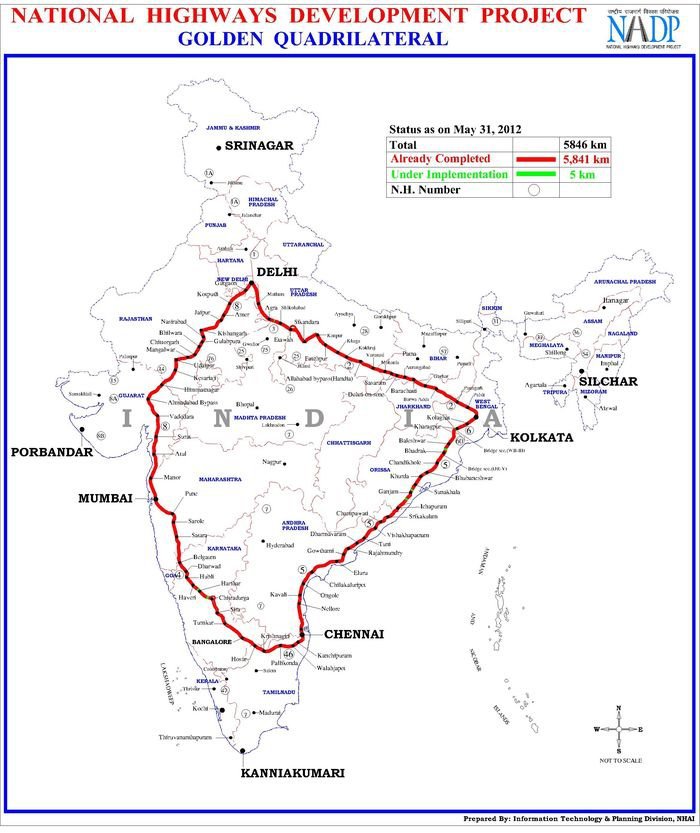 10. Milestones play a significant role too. They help distinguish a national highway from a city highway or a state highway based on these specifications:
National: Yellow and white.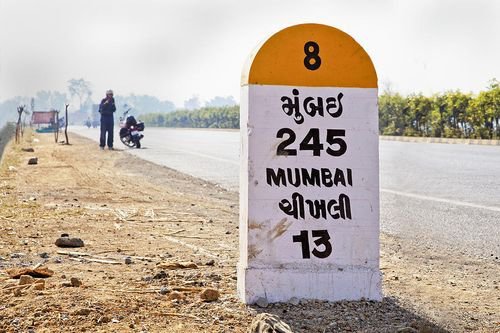 State: Green and white.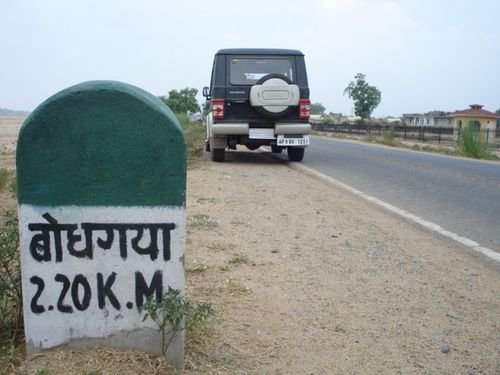 City: Black and white.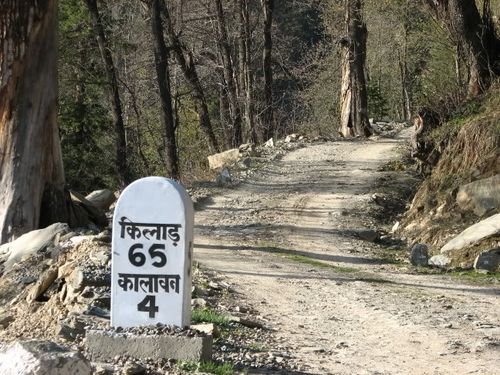 Also, the milestones on all the highways constructed under Pradhan Mantri Gram Sadak Yojana display a orange and white combination.
11. After the Government of India decided to rationalize the numbering system of highways in 2010, all highways directed from north to south are numbered in even digits and from east to west in odd digits.
It's an ongoing process. They're numbered in a way that all north to south highway numbers increment from east to west; and all east to west highways numbers increment from north to south.
12. Also, all the highways that are numbered in three digits are technically branches to a main highway. And they're numbered in a way that you'd know which one belongs to who.
Example: 144 is basically a secondary branch of highway 44.
They are further broken into sub-divisions and named with a suffixed alphabet, like 144A, 244A, etc.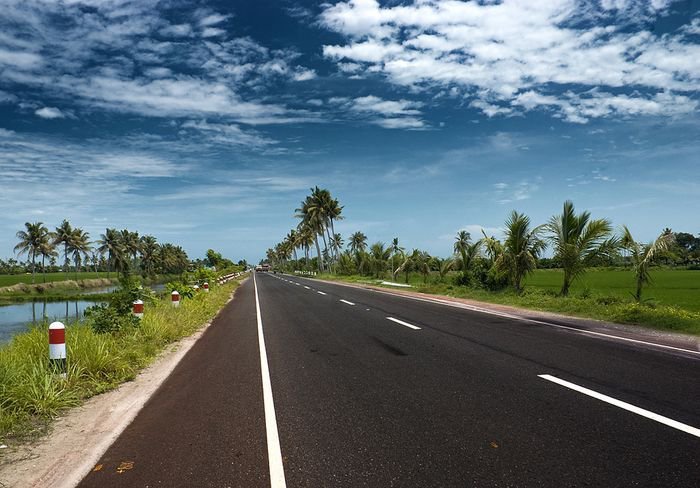 13. As of today, over 30,000 kms of new highways are under construction plans.