The internet is a treasure trove of information but you can't take everything at face value because some of it might be cooked up. Every now and then, shocking reports crop up on our newsfeeds and they put us in a frenzy. Later, we find out that the 'news' is nothing but hogwash. Here are 15 such hoaxes that have taken India for a ride in the recent past:
1. Photograph of Nathuram Godse shooting Gandhi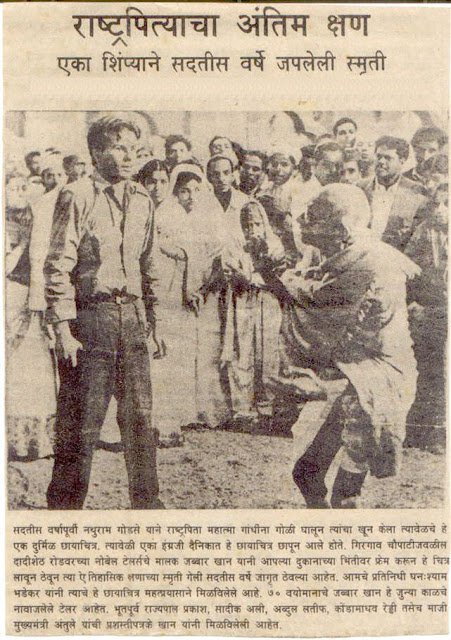 This photograph was believed to be clicked just moments before Nathuram Godse assassinated M.K. Gandhi. But as it turns out, no photograph exists of that day and all we have are eyewitness accounts. This picture is a scene from a 1963 British movie called Nine Hours To Rama. The character playing Godse is German actor, Horst Buchholz.
2. Three-headed snake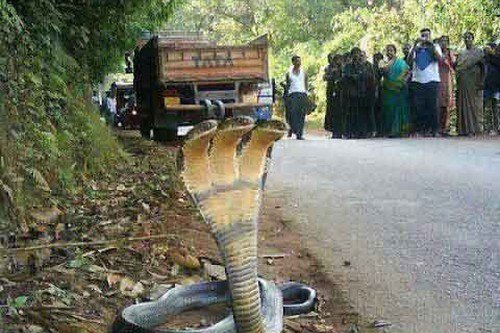 This photo did the rounds on social media a few years ago, and the people in the snapshot clicking photographs made it seem more authentic. However, this image is nothing but a product of Photoshop as the two extra heads were copy pasted. The people in the frame were clicking photos of a regular king cobra.
3. Woman gives birth to 11 babies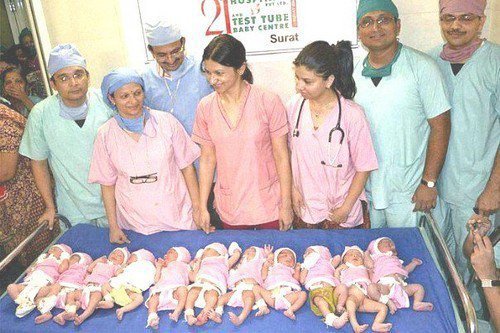 This photo took social media by storm with an Indian mother believed to have given birth to 11 babies. But there was no truth in those reports. It is actually the photo of the 11 babies who were born on 11/11/11 at the 21st Century Hospital & Test Tube Baby Center in Surat, Gujarat.
4. Giant skeleton excavated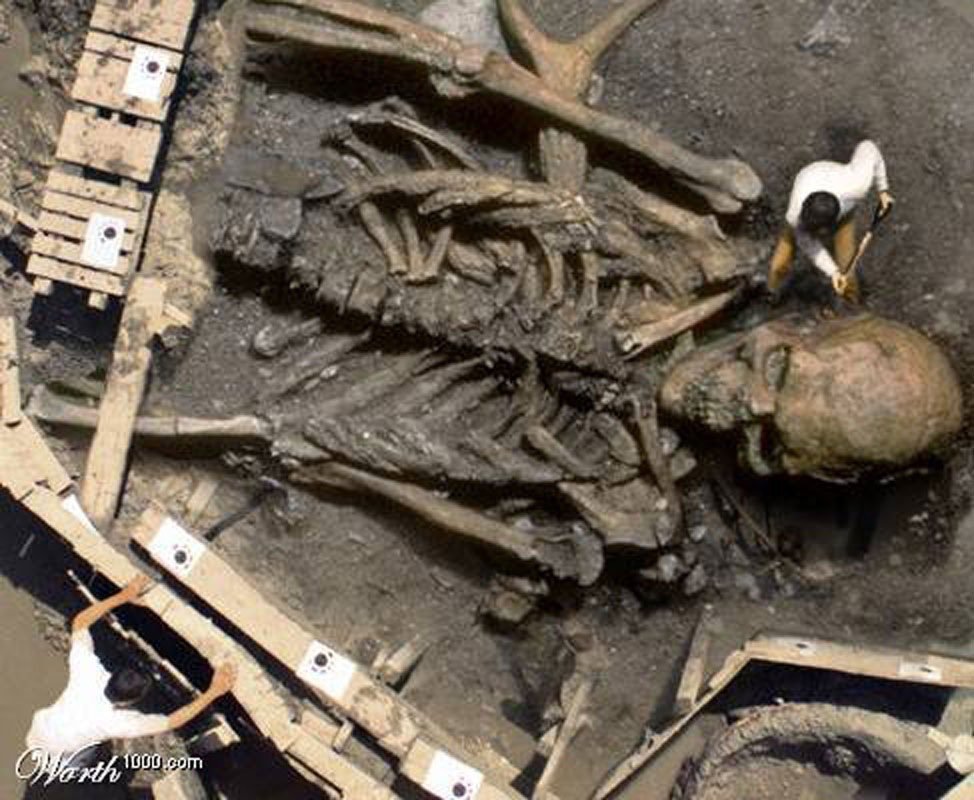 Media in India and Bangladesh circulated these images of giant skeletons being excavated in India. But the highly disappointing truth is that these photos were part of an image manipulation contest held by worth1000.com.
5. Photo of India from space during Diwali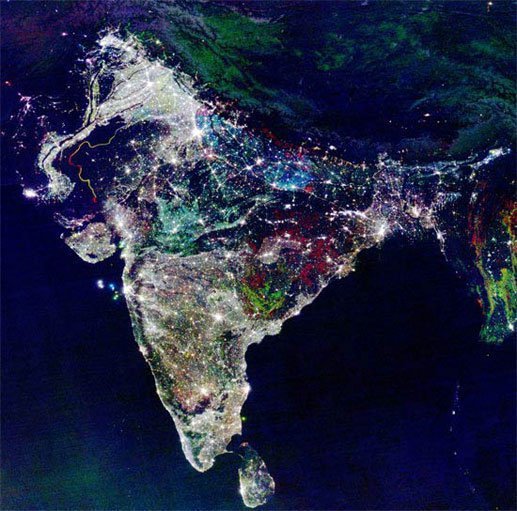 Everyone frantically shared this image on social media believing that it was a photograph of India clicked by NASA during Diwali. But this was a hoax as NASA confirmed that it was an image collected to show the change in night illumination in India between 1992-2003. It was taken to study the population growth in the country.
6. Jana Gana Mana declared best anthem by UNESCO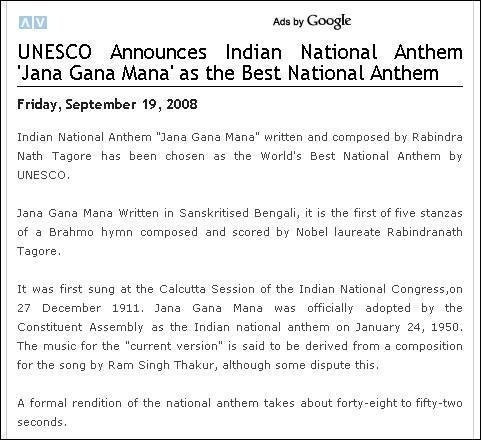 This message spread through e-mail in 2008 and everyone was celebrating the fact that the Indian national anthem had been declared as the best anthem in the world by UNESCO. But the truth is that no such thing happened and UNESCO confirmed that the reports were false.
7. Python swallows drunk man in Kerala
Another photograph that did the rounds on social media for quite some time was of this python believed to have swallowed a drunk man in Kerala. But the same photo was being shared in Indonesia, China, Malaysia and even South Africa, and in all those places the reports claimed that the snake had swallowed a native. The truth is that it's just a photo of a python which is known to swallow its prey (in this case, most likely a deer or a goat) after killing it.
8. Kurkure burning like plastic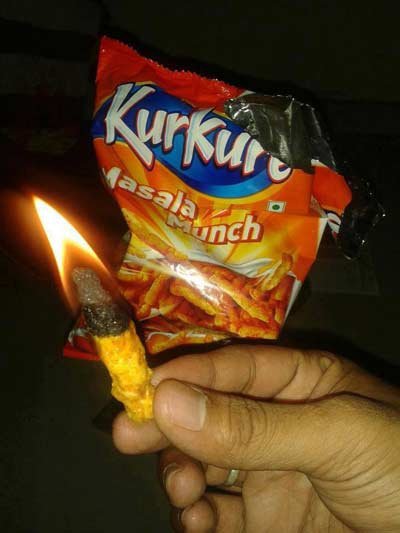 Kurkure is a very popular snack in India but its sales took a beating when photos of Kurkure burning and melting like plastic started doing the rounds. But, the truth of the matter is that the snack is made of edible ingredients such as cornmeal and spices, and is not harmful. It melts on burning because of its carbohydrate content. The plastic-like substance is dried starch and, as approved by brand officials, it is completely safe to consume.
9. Pepsi/Frooti containing HIV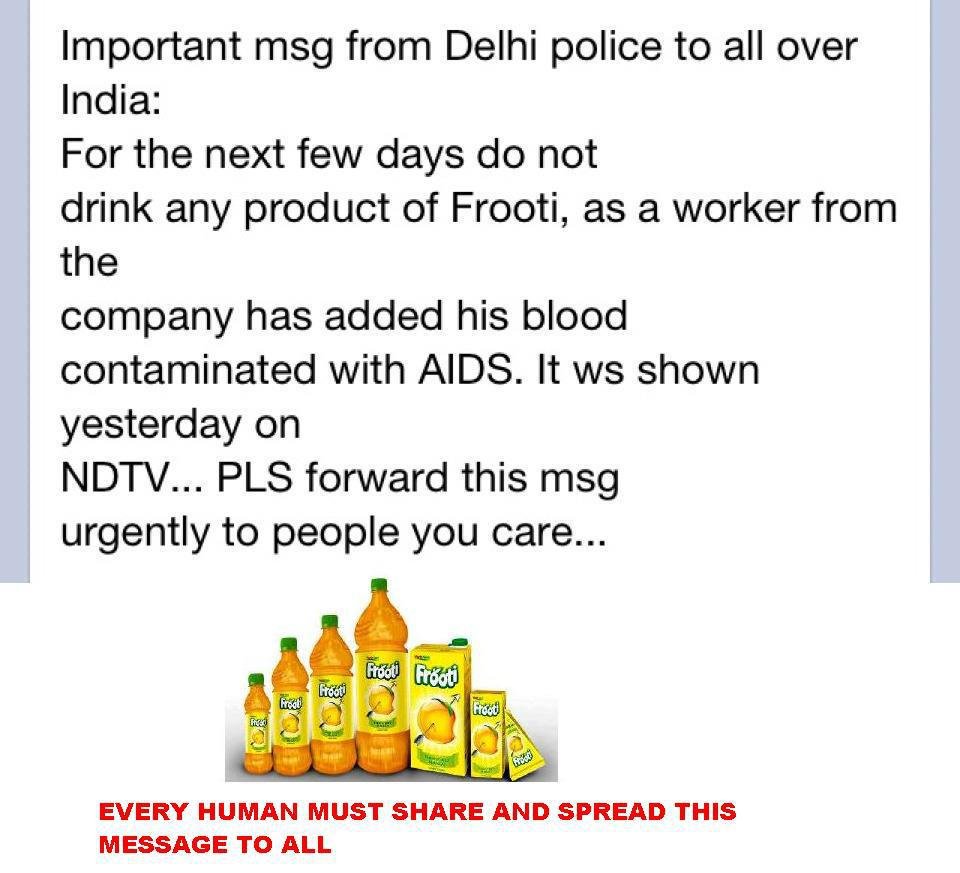 This story broke on Whatsapp and Twitter with the Delhi Police apparently warning consumers from drinking Pepsi or Frooti as the blood of one of the factory workers who was HIV positive had accidentally mixed with a certain batch of the drink. The message claimed that the story was reported by NDTV as well. But both Delhi Police and NDTV denied those reports. In fact, HIV cannot even spread via 'infected' food.
10. Hanumanji's gadha found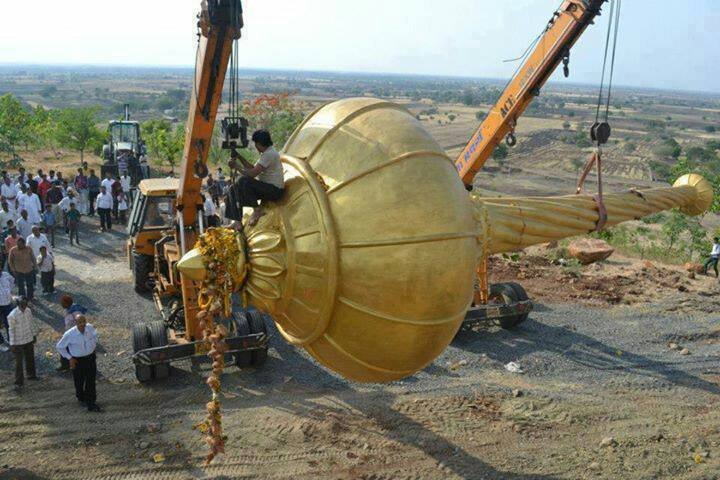 This photo took India by storm! Reports claimed that Hanumanji's gadha (mace) had been excavated in Sri Lanka. Other reports claimed that it had been found in Gujarat. But the photo is actually of a 45-foot Gadha being installed on a 125-foot high Hanumanji statue in Indore on the occasion of Hanuman Jayanti on 25 April, 2013.
11. Swiss Bank statement to India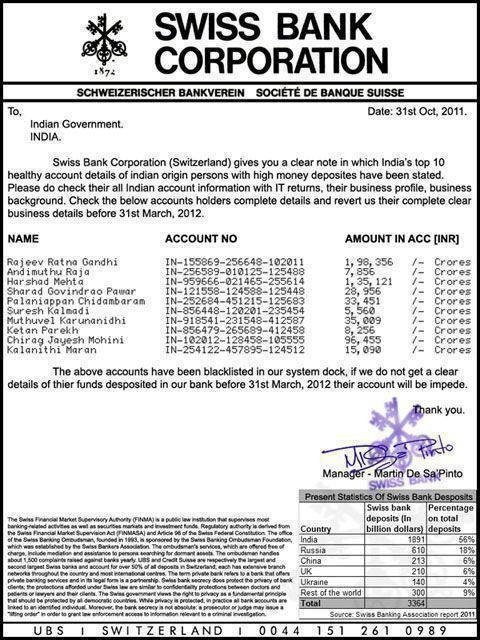 This was believed to be a leaked Swiss Bank document and it did the rounds on the Internet for quite some time. But on closer inspection, there are so many errors on the document that it's amazing that anyone believed it. For starters, the Swiss Bank operates in USD, Euro and GBP, not INR. The telephone code mentioned is 0044 which is in the UK while the code for Switzerland is 0041. The bank manager has signed on the right side of the document but if you follow the European system, the signature is always at the bottom left. Photoshopped work, this!
12. Assam Rape Festival

There is no such thing as a rape festival in Assam! An American website called natoinalreport.net – which claims to be the US' most independent news site – published an article titled the 'Assam Rape Festival Begins This Week'. The report which was apparently targetting the rising number of sexual assaults on women in India was picked up by many other news portals and forums.
13. Mysterious tree in Nalgonda
Photos started circulating of a tree in the Nalgonda forest in Andhra Pradesh with mysterious carvings of animals like crocodiles, monkeys, snakes and spiders. Reports suggested that this was a Baobab tree which has the largest trunk in the world. But the truth is that there is no such tree in Nalgonda. This image is of an art work called the Tree Of Life in Disneyland.

14. Yo Yo Honey Singh dead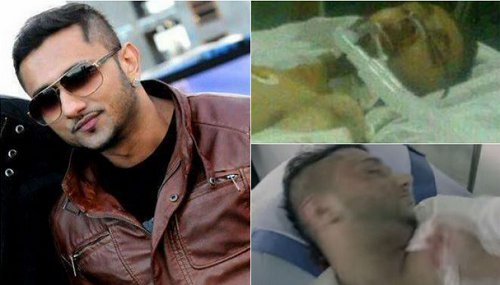 Yo Yo Honey Singh was one of the victims of the celebrity death hoax with a photo of the rapper lying in a hospital bed doing the rounds. But the photo was from his music video 'Bring Me Back' and a message was soon sent out from his Twitter handle that Yo Yo was safe and sound.
News of YoYo's accident is a fake rumour must be spread by some haters. Please don't bother and Keep blessing YoYo

— Yo Yo Honey Singh (@asliyoyo) June 2, 2014
Other celebrities like Lata Mangeshkar, Asha Parekh and Ayushmann Khurrana have also been victims of the celebrity death hoax.
Source: Chakdey
15. Random Whatsapp messages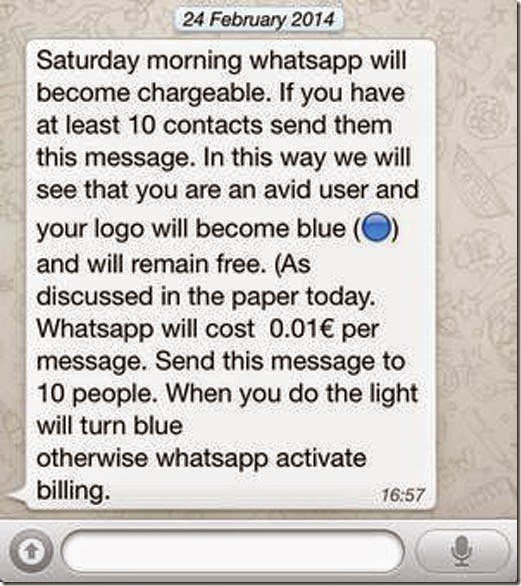 All of us have received (and still continue to receive) these messages that claim we should immediately forward the message to X number of people or we will get charged for Whatsapp. But the truth is that these messages are all hoaxes.
There are also FB posts asking for 'shares' and 'likes' to generate money to help a dying man/woman/child.