India is famed for its rich cultural history and heritage. The numerous magnificent palaces across the country stand as testament to this fact. These breath-taking, luxurious palaces tell stories of the lavish, elegant lifestyles of the royal families that lived here. Many of these royal palaces have been converted into luxury hotels/museums, and made accessible to locals and tourists. These evergreen architectural wonders never fail to mesmerize anybody who visits them. Once you have explored these majestic palaces, you can't help but be proud to be part of the beautiful mystery known as India.
1. Jai Vilas Palace, Gwalior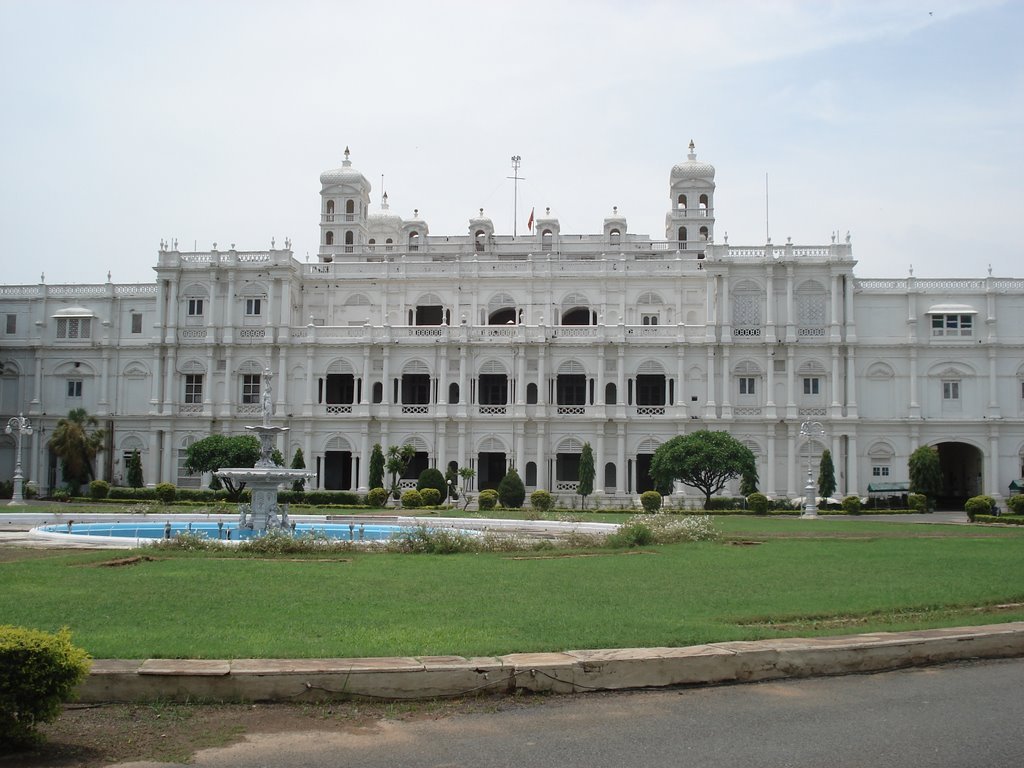 2. Laxmi Vilas Palace, Bharatpur
This former palace is now a heritage hotel. It has its own unique style and is very elegantly designed. If you want to experience the grandeur and majesty of Rajasthan, then just take a trip here and step inside.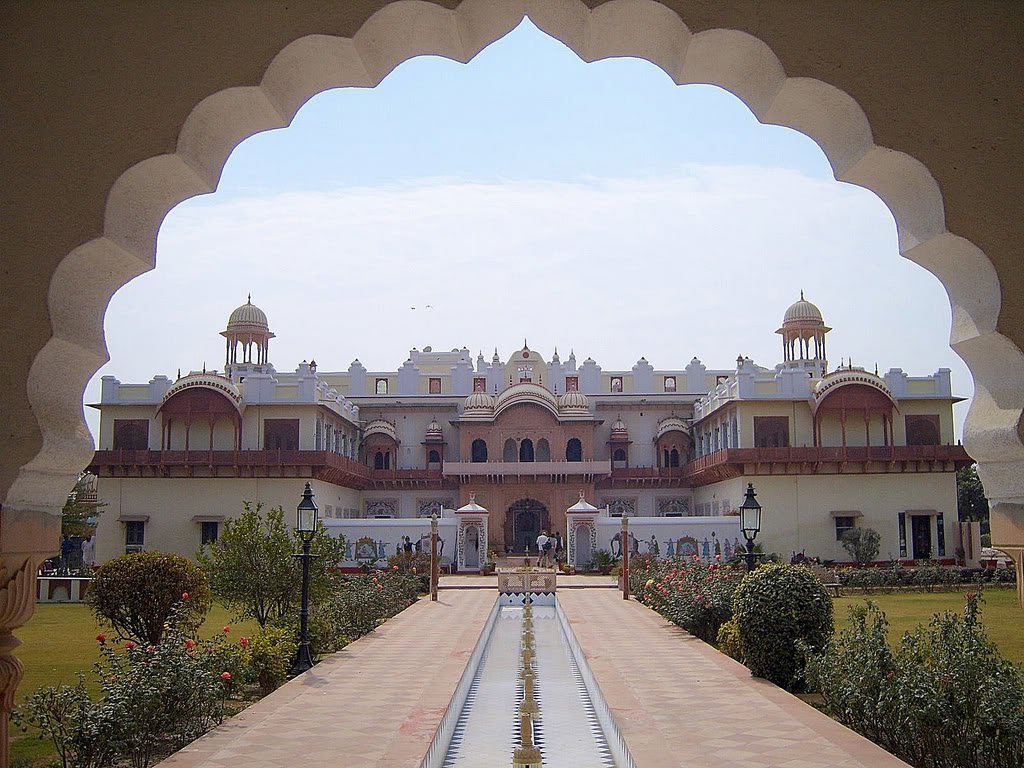 3. Rambagh Palace, Jaipur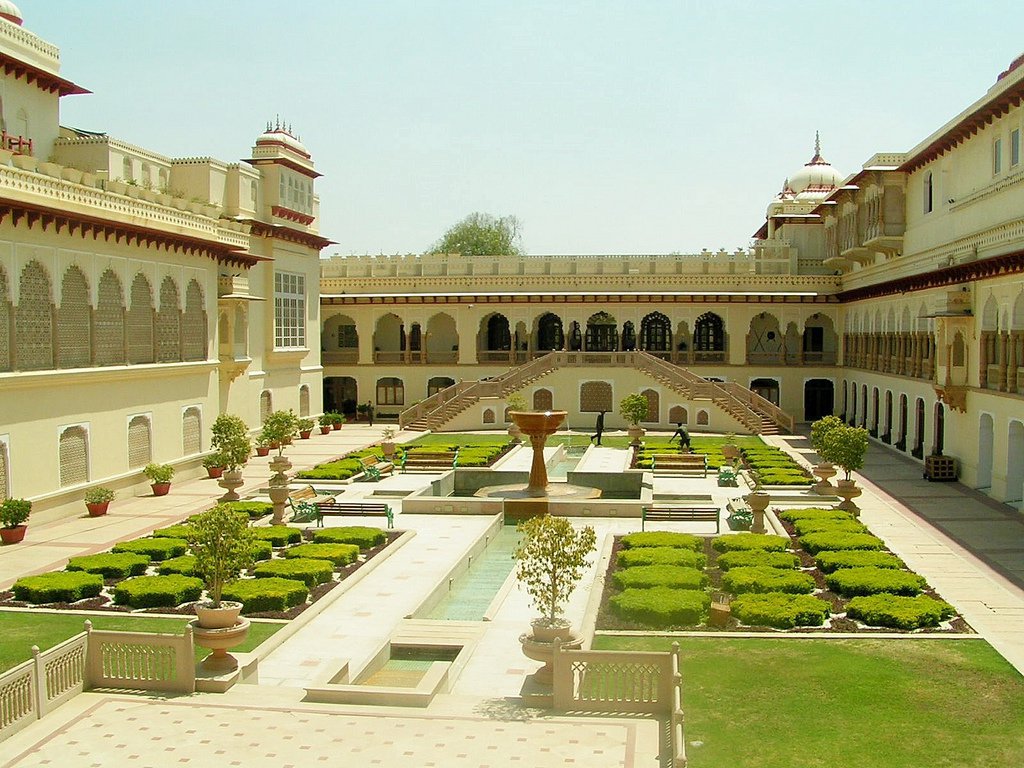 4. Chowmahalla Palace, Hyderabad
The Nizams of yore lavishly entertained their official guests in this 200 year old palace, which is famous for its intricate architecture. Staying here is an unforgettable experience.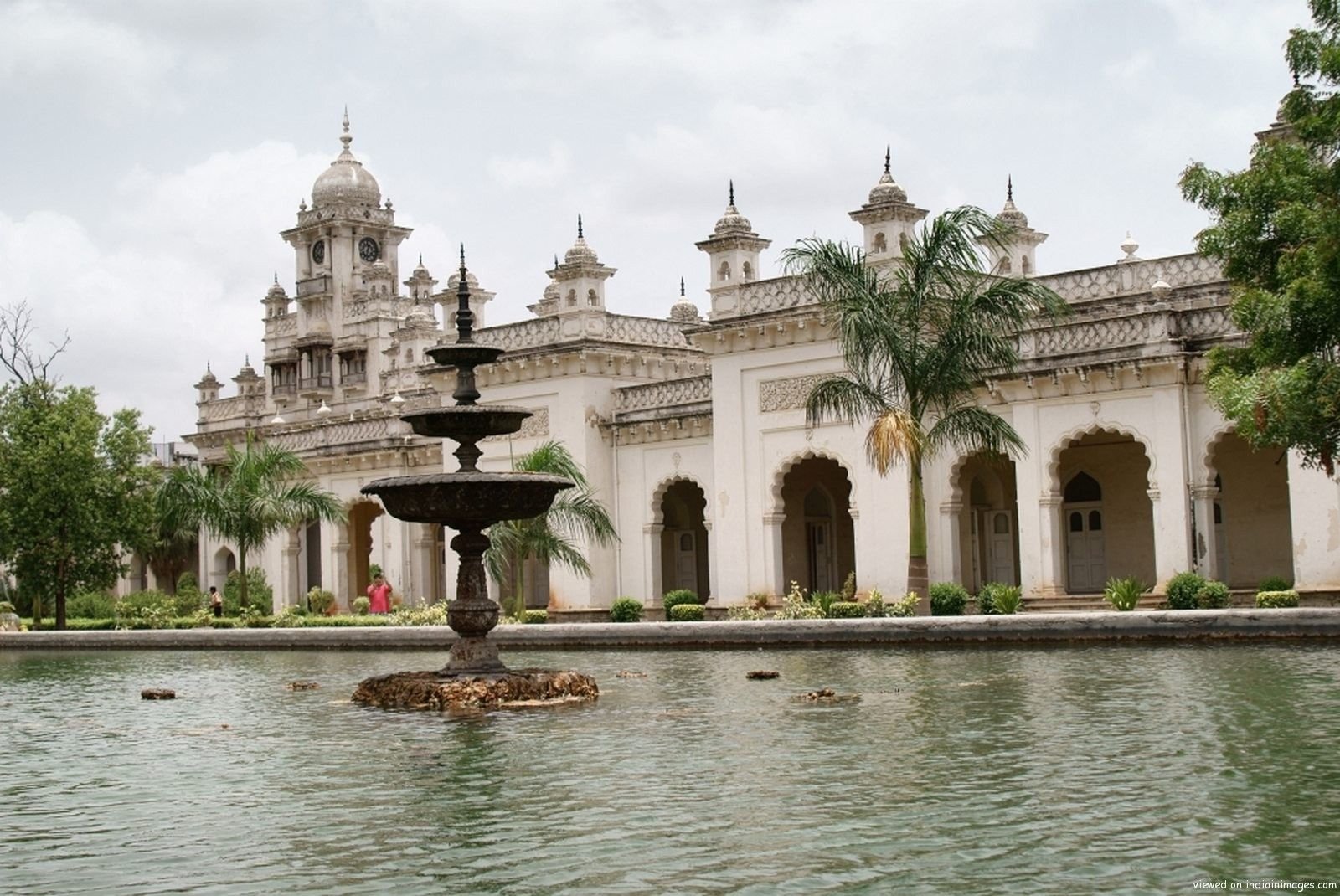 5. Umaid Bhawan Palace, Jodhpur
6. Mysore Palace, Karnataka
Locally, this palace is also known as Amba Vilas Palace. It houses two durbars and has mesmerizing courtyards and gardens around it.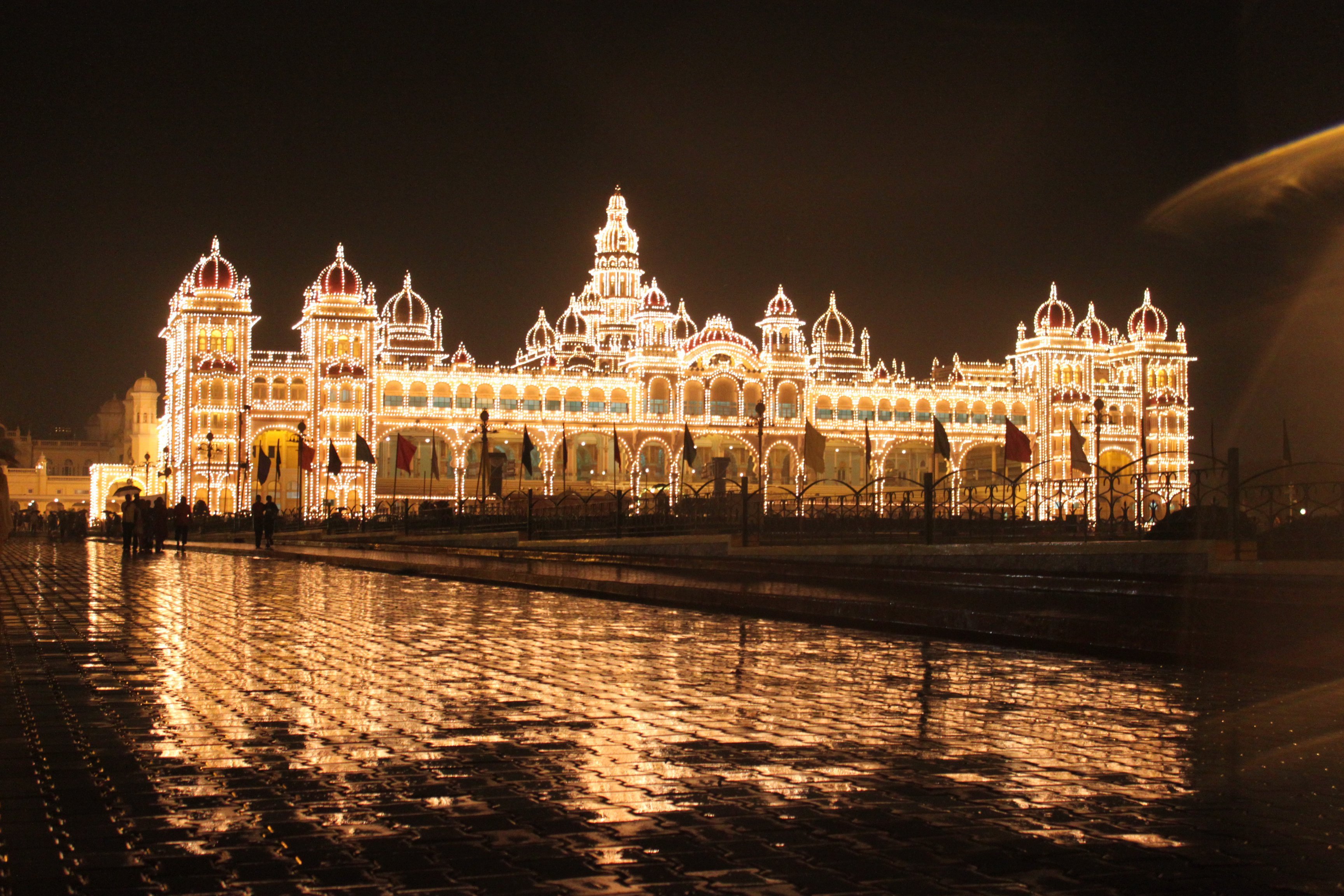 7. Lake Palace, Udaipur, Rajasthan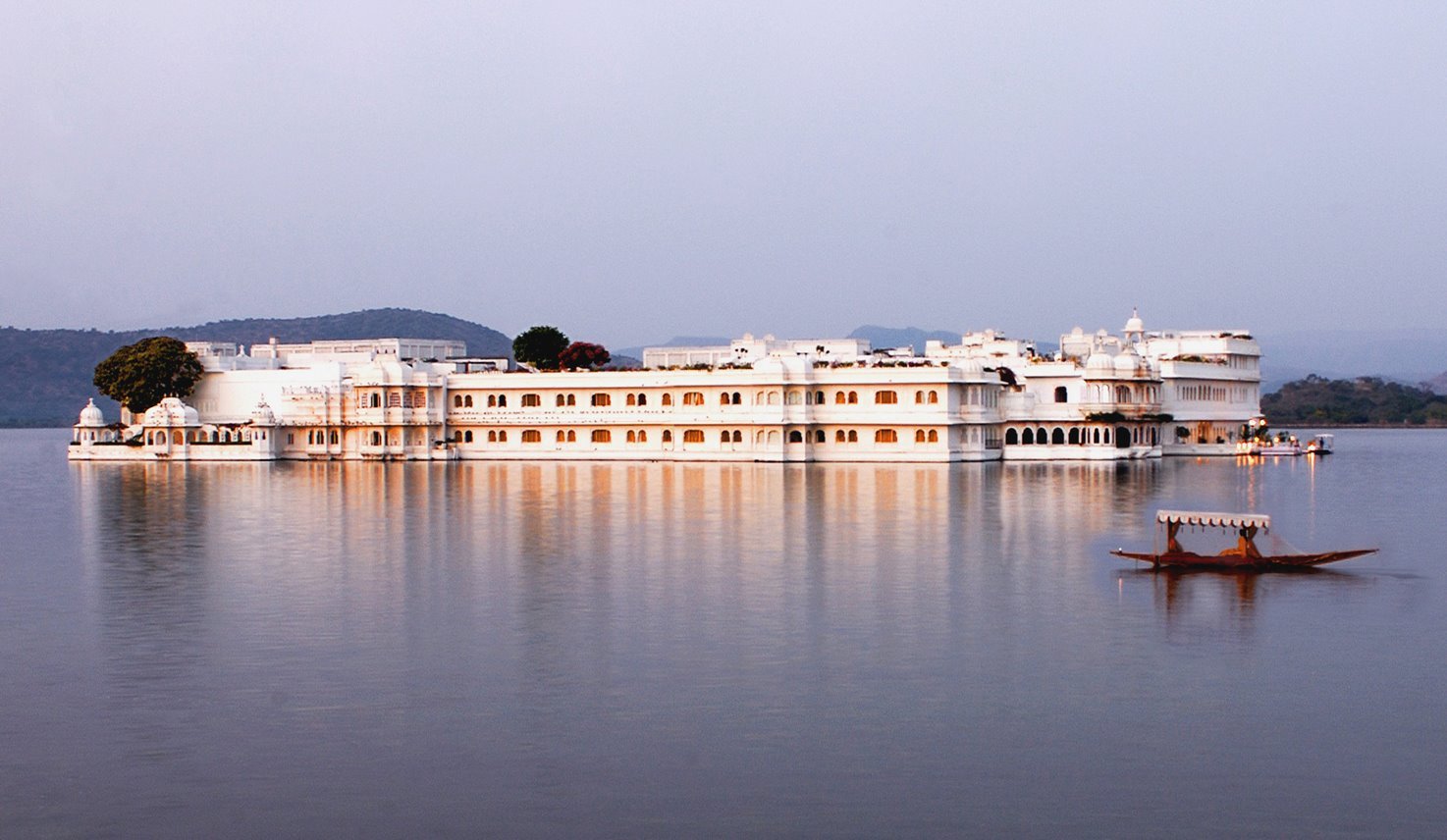 8. Bangalore Palace, Bengaluru
Situated in the heart of Bangalore, the beautiful architecture is believed to have been inspired by Windsor Castle of London. The Tudor style architecture and magnificent wood carvings are second to none. It was built by the Wodeyar Dynasty in 1887.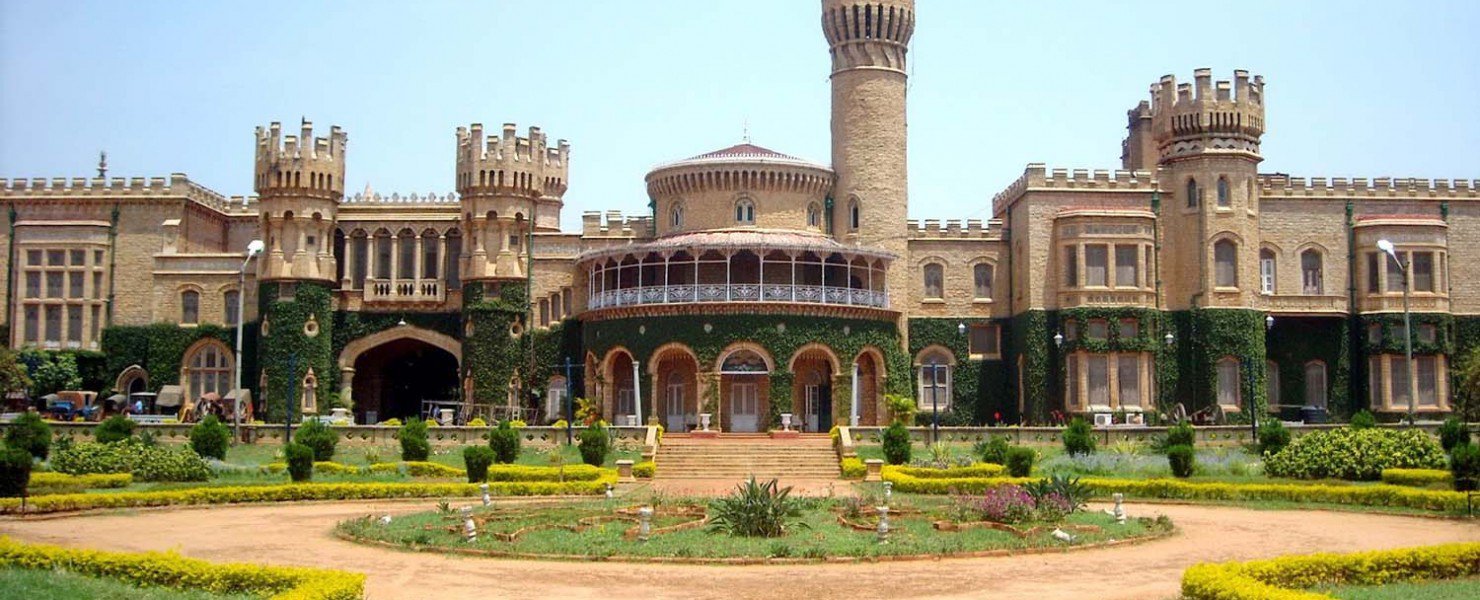 9. Marble Palace, Kolkata
Neo-classical in style, the Marble Palace is a creation of Raja Rajendra Mullick. It is largely inspired by traditional Bengali styles. Marble floors and walls add to its serene beauty.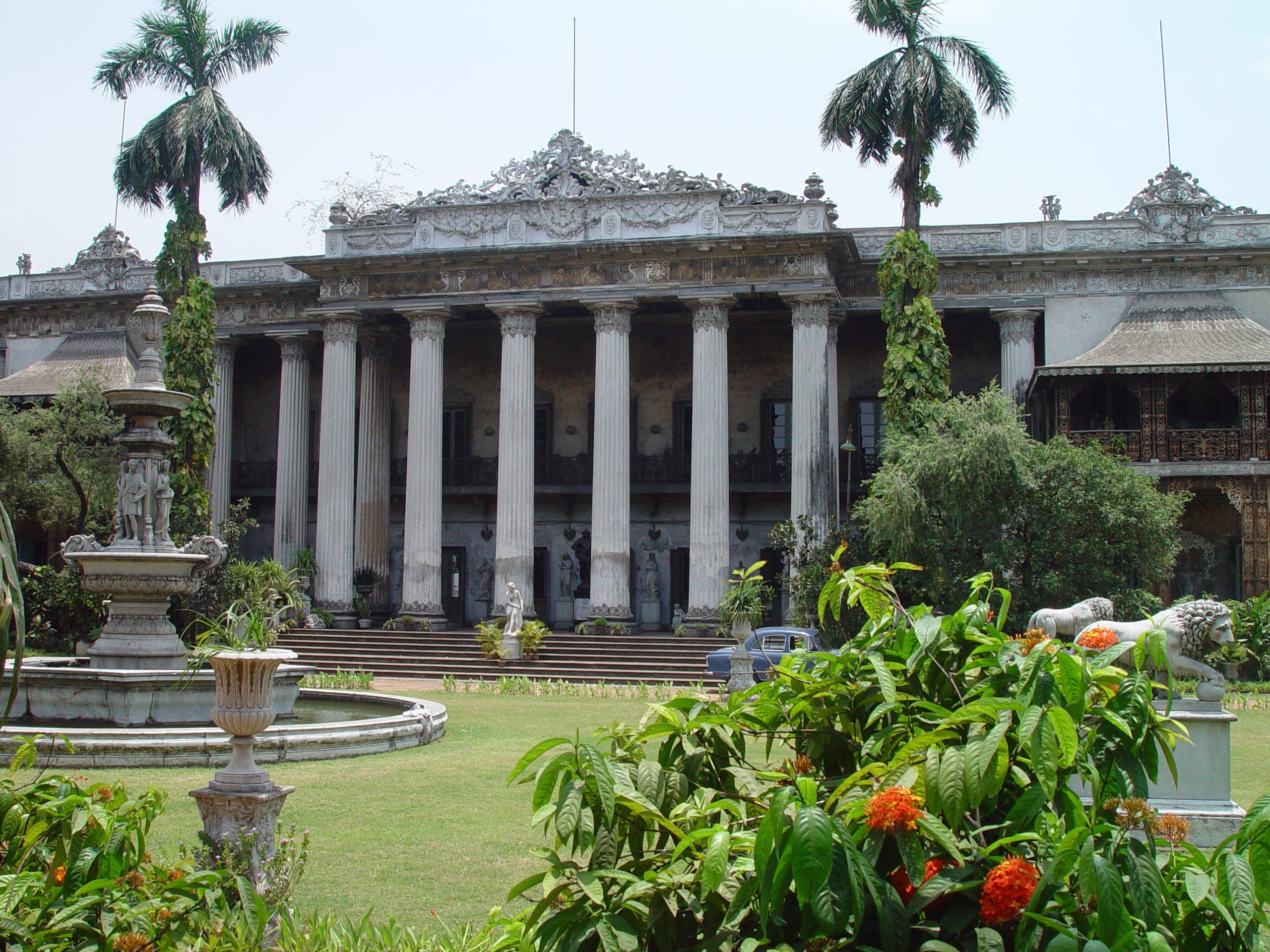 10. Jaganmohan Palace, Mysore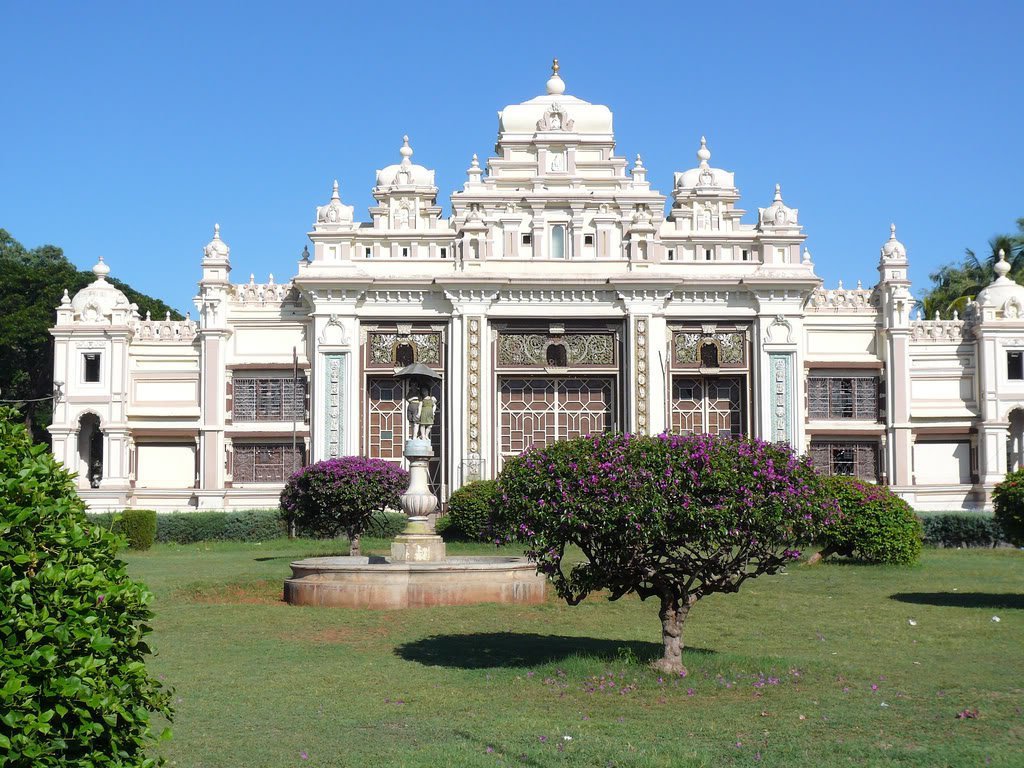 11. Ujjayanta Palace, Agartala
Ujjayanta Palace is situated in the princely state of Tripura. This exotic palace stands on the banks of a small lake and is surrounded by the lush greenery of Mughal gardens. This palace is now the largest museum in North East India.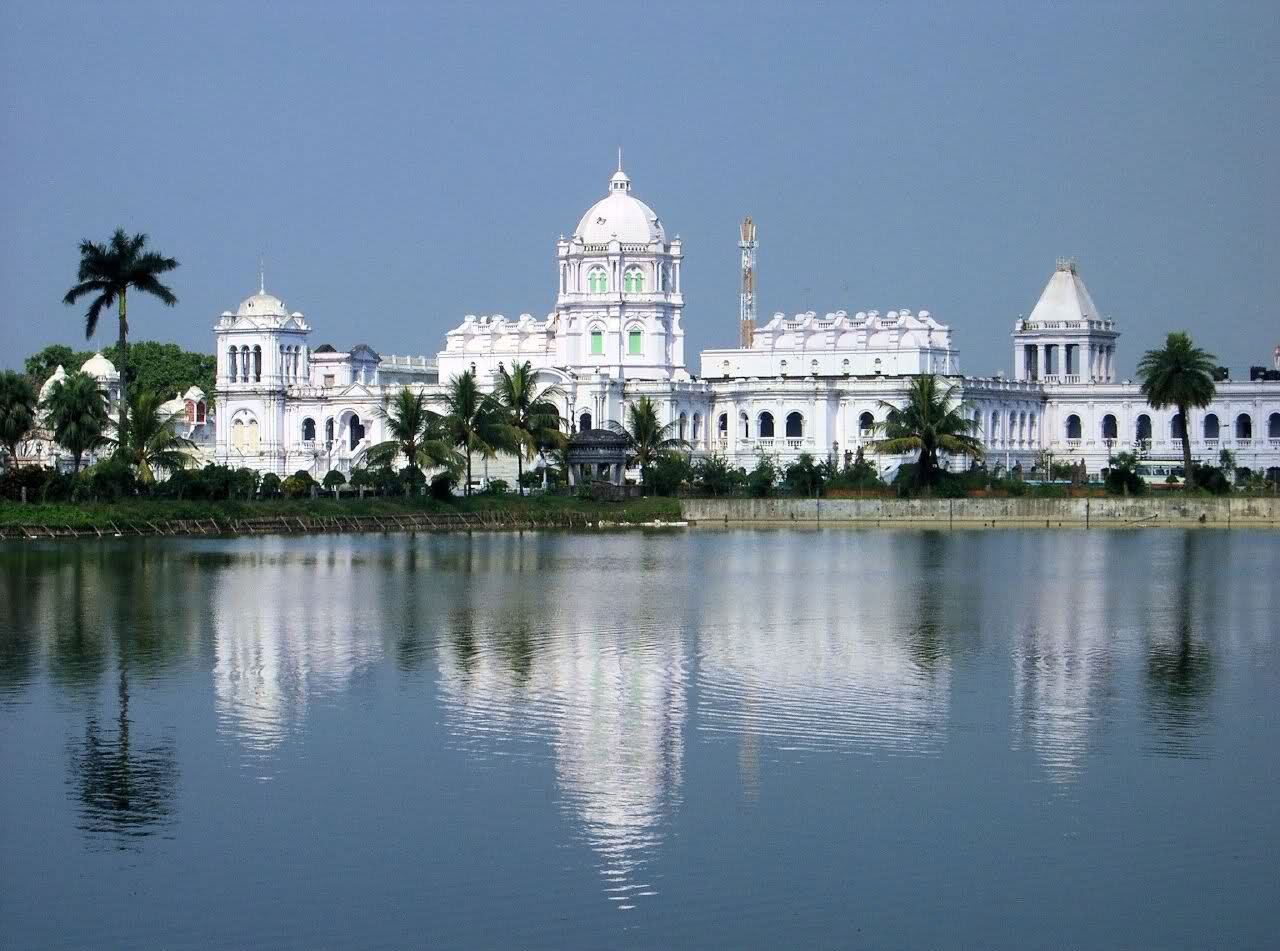 12. Padmanabhapuram Palace, Thukalay, Tamil Nadu
Padmanabhapuram Palace is located in the old granite fort of Padmanabhapuram. It is an example of the magnificence of the traditional architecture of the Southern dynasties. It is a must-visit if you are travelling to Tamil Nadu.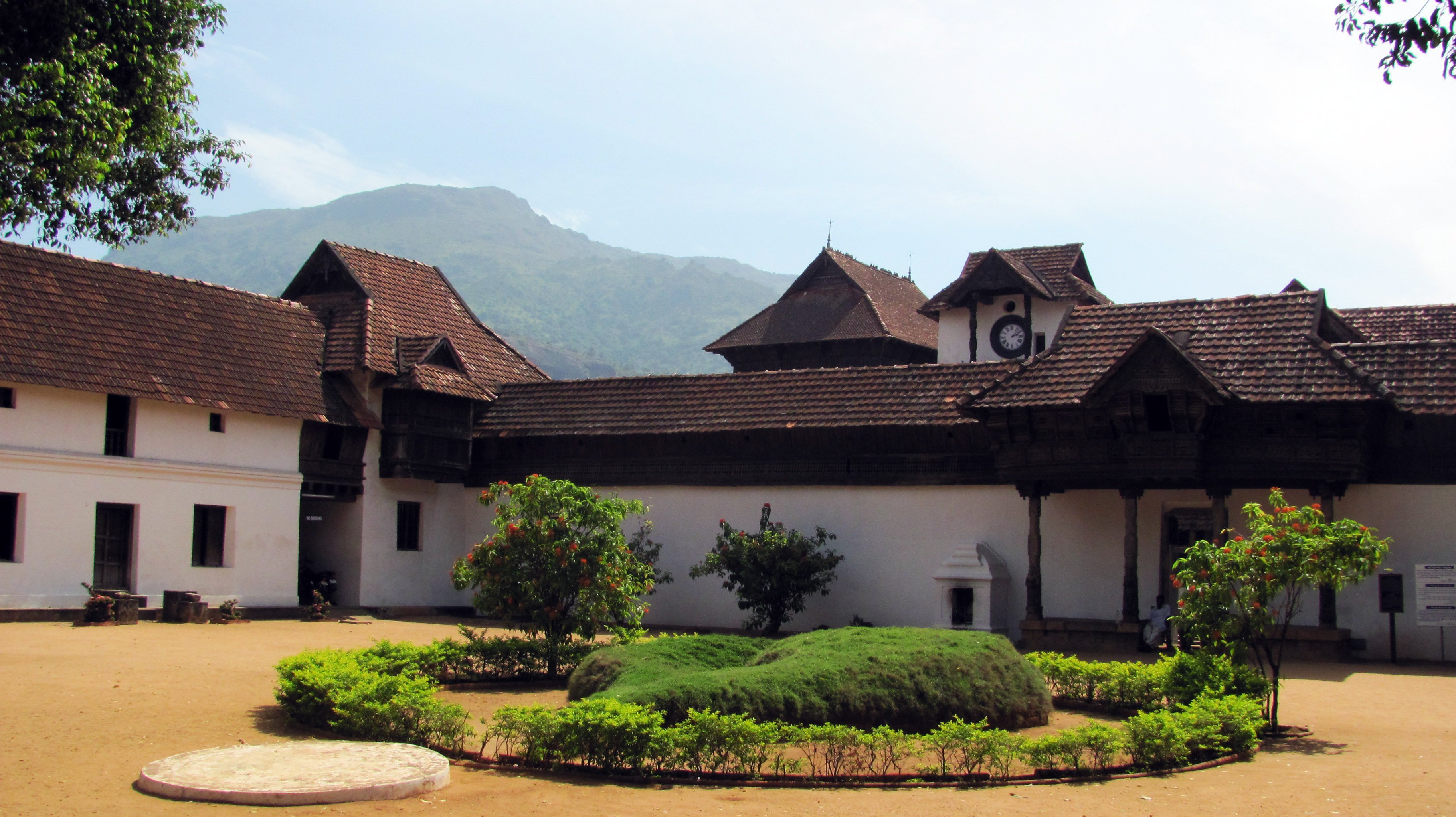 13. Bolgatty Palace, Mulavukad, Kerala
Situated on Bolghatty Island, Bolgatty Palace was built by the Dutch in India in  1974. This quiet mansion is now surrounded with gardens, swimming pools and Ayurvedic centres.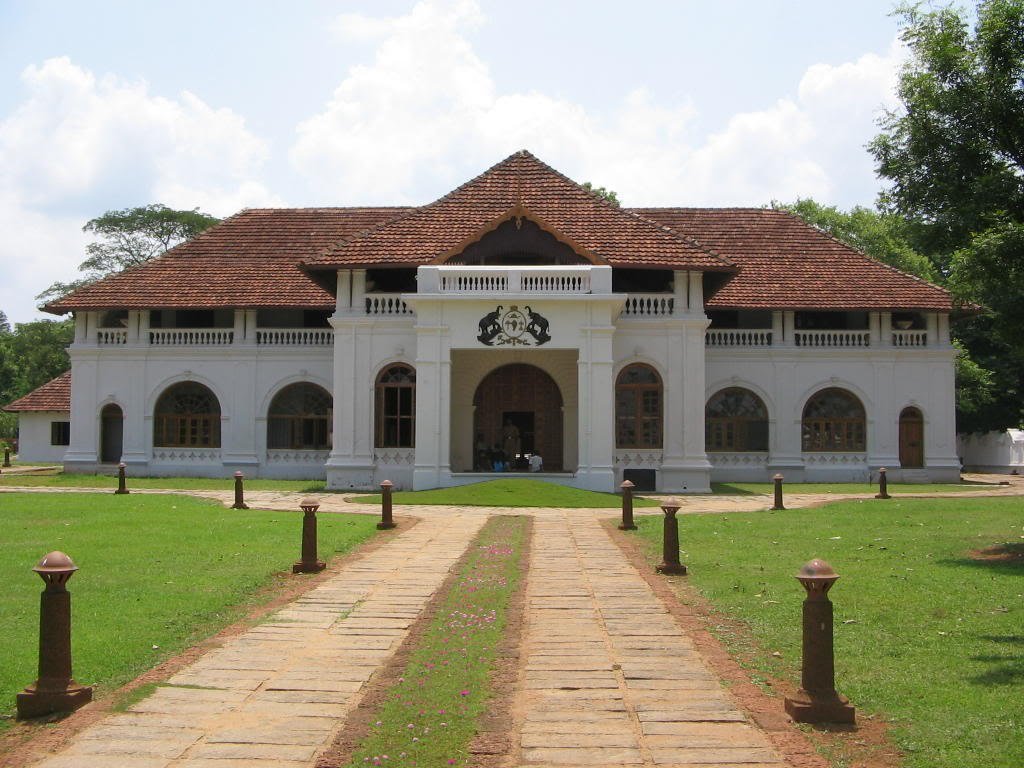 14. Cooch Behar Palace, West Bengal
Inspired by the stunning Buckingham Palace in London, Cooch Behar Palace is one of the major landmarks of West Bengal. Also known as Victoria Jubilee Palace, its elegance and grandeur are truly remarkable.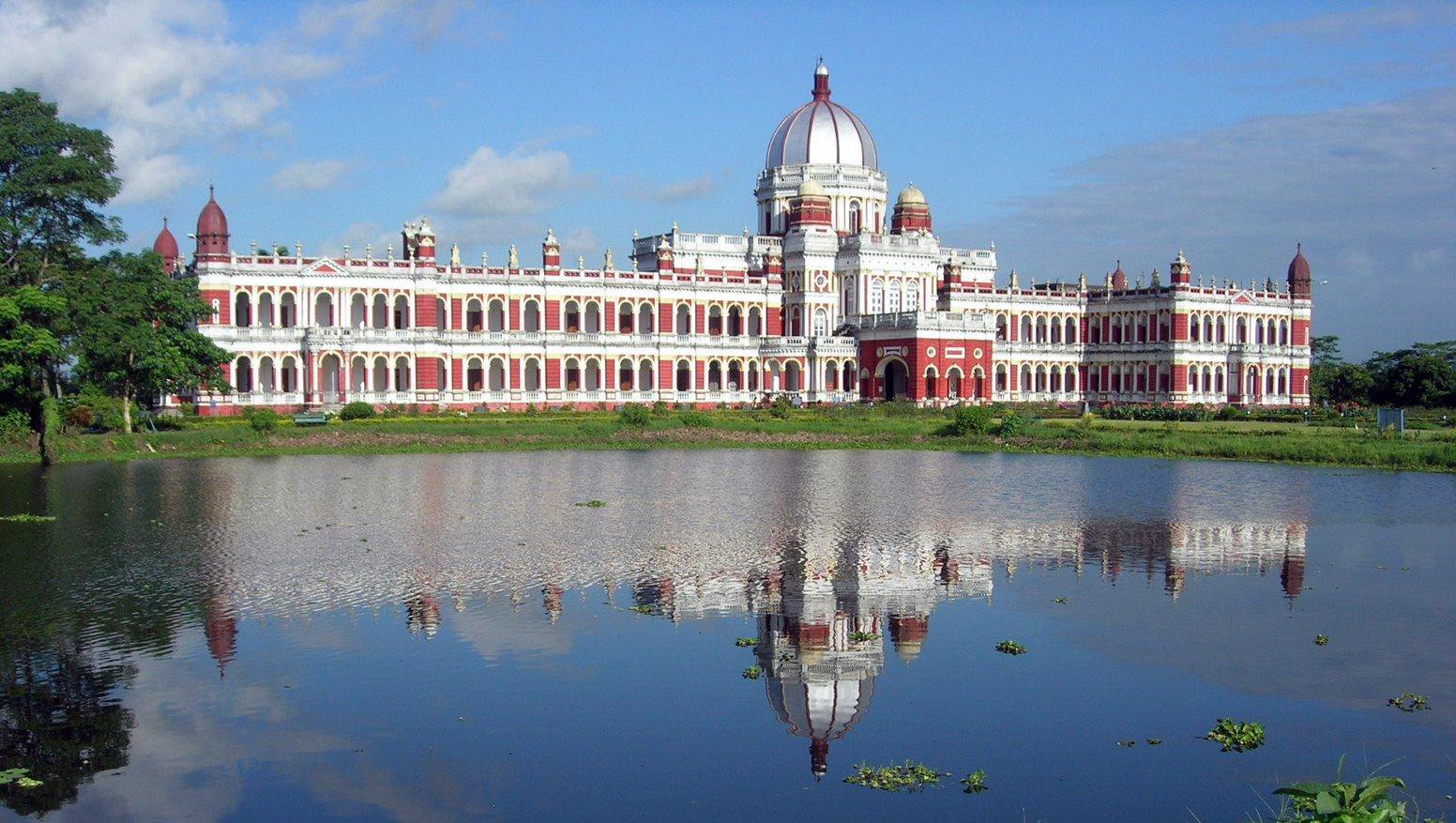 15. Kowdiar Palace, Trivandrum, Kerala
Kowdiar Palace was built by Sree Moolam Thirunal in 1915 and is a reminder of the rich history of Trivandrum. It consists of 150 royal rooms and is famous for its intricate architecture.