We've all spent hours poring over comics, movies, cartoons and merchandise of assorted superheroes all through our childhood. But how many of them were Indian?
Artist Rajkamal Aich decided to change the situation. Over the last year, he has brought to us many, many superheroes from an Indian context. What started as a fun project of Indianising existing characters, soon took shape into a completely original series of artwork. Here are just a few of the characters we're totally in love with:
1. The Mishti-Doi Man
Real name: Doipayon Dutta.
Superpower: Giving enemies high blood sugar.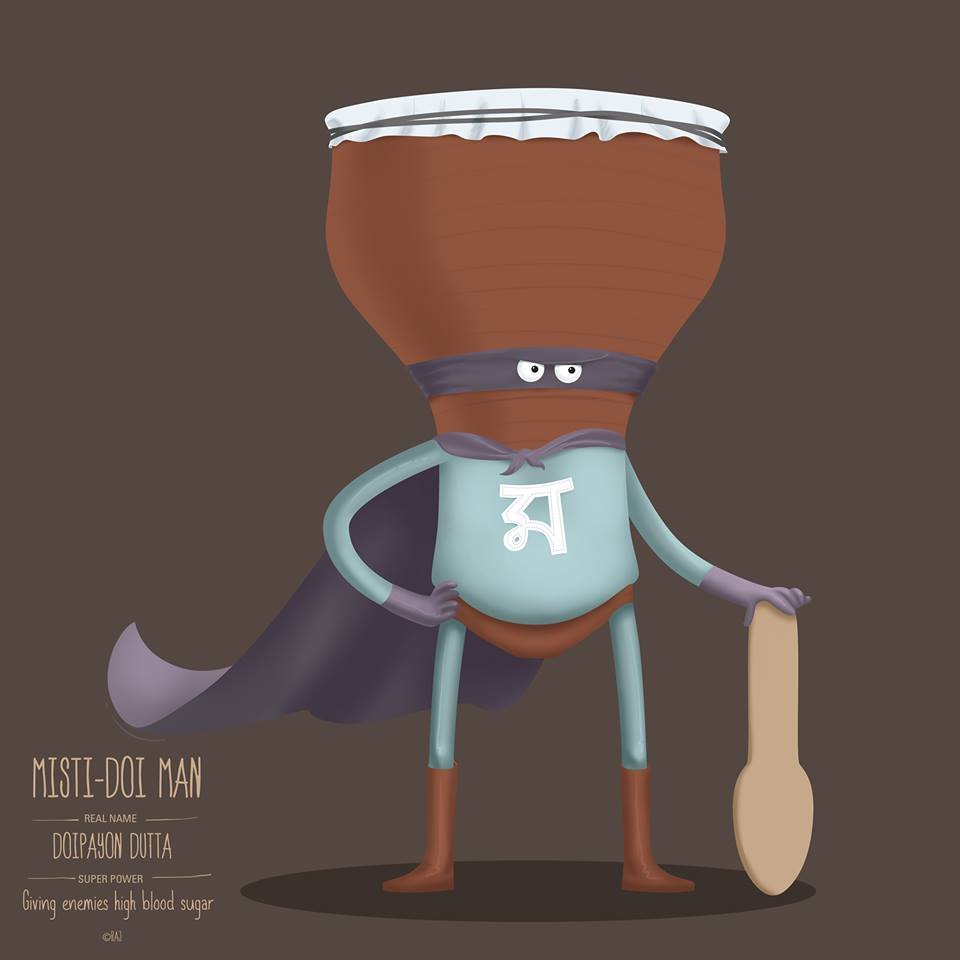 2. The Jalebi Woman
Real name: Mishti Bose
Superpower: Dunks enemies into sugar syrup after tying them in knots.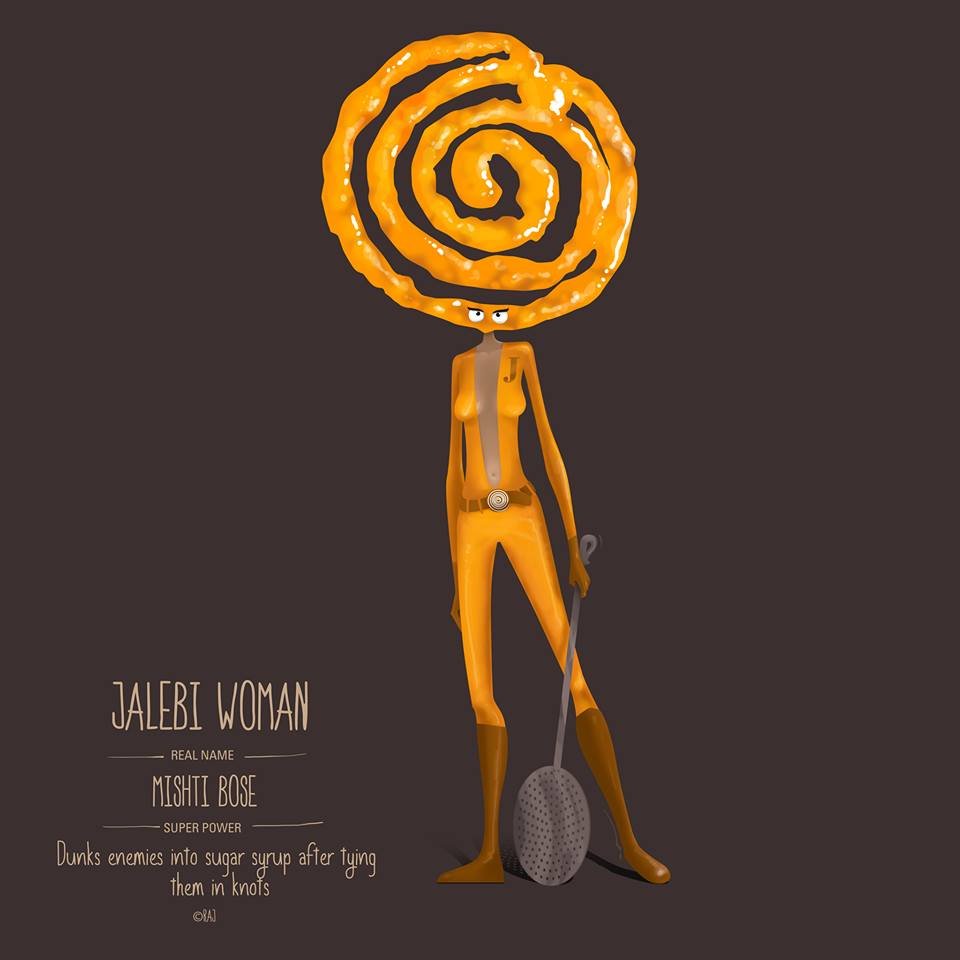 3. Laddoo Boy
Superpower: Can throw laddoos at great speed and with deadly accuracy.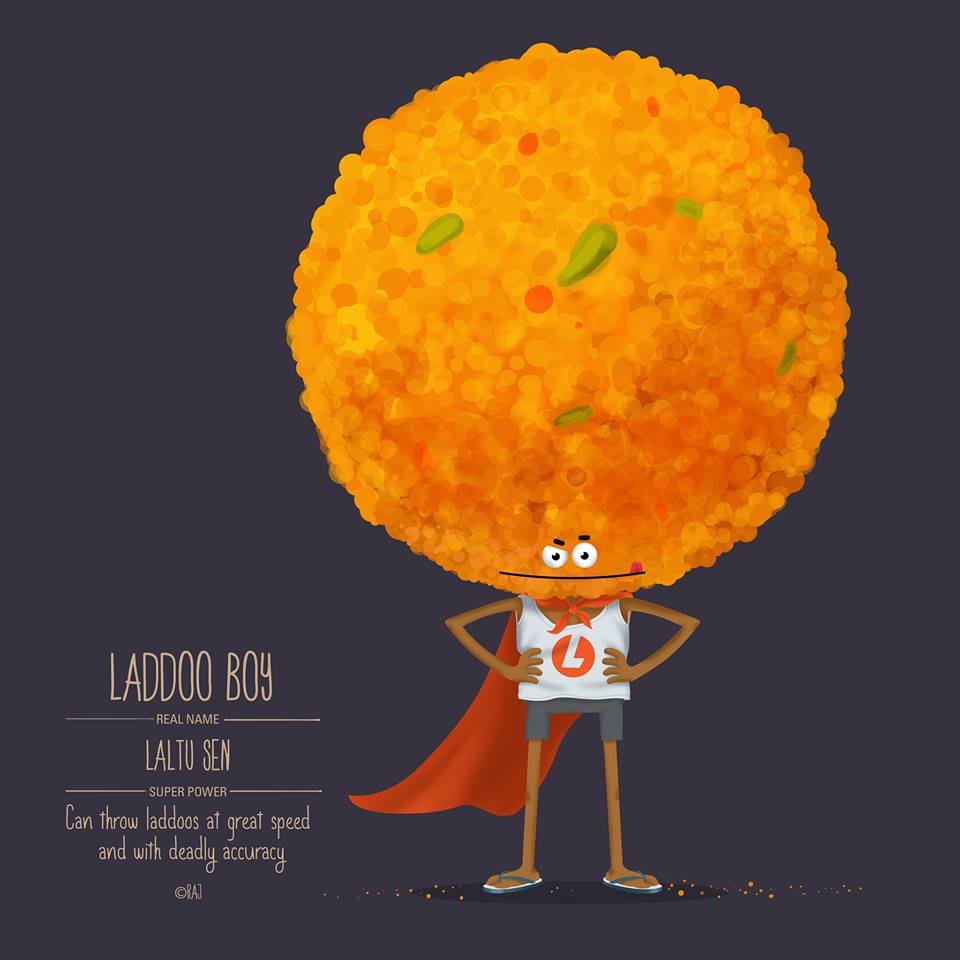 4. Samosa Boy
Real Name: Chotu Lal
Superpower: Can throw his samosa with a deadly accuracy which explodes when it comes in contact with chutney.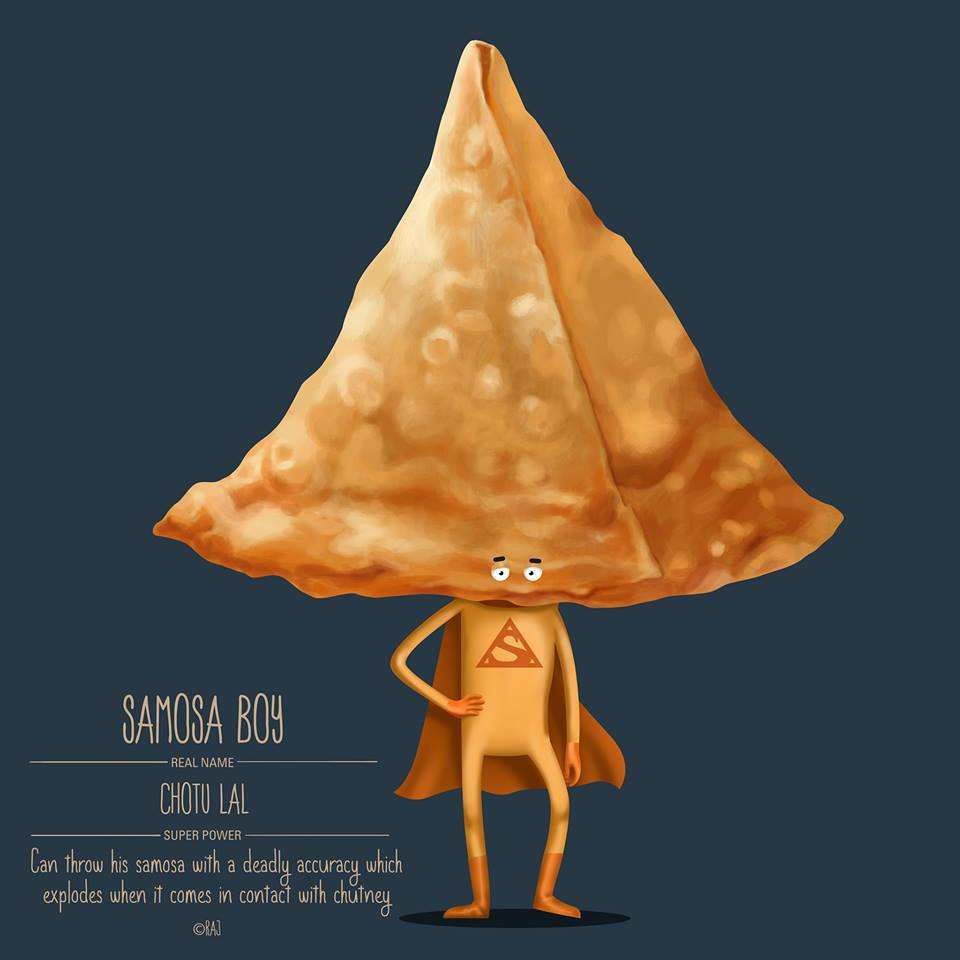 5. Idlii Man
Real Name: K. Rangaswamy
Superpower: Can throw idliis with great precision in his enemy's mouth, giving them instant diarrhea.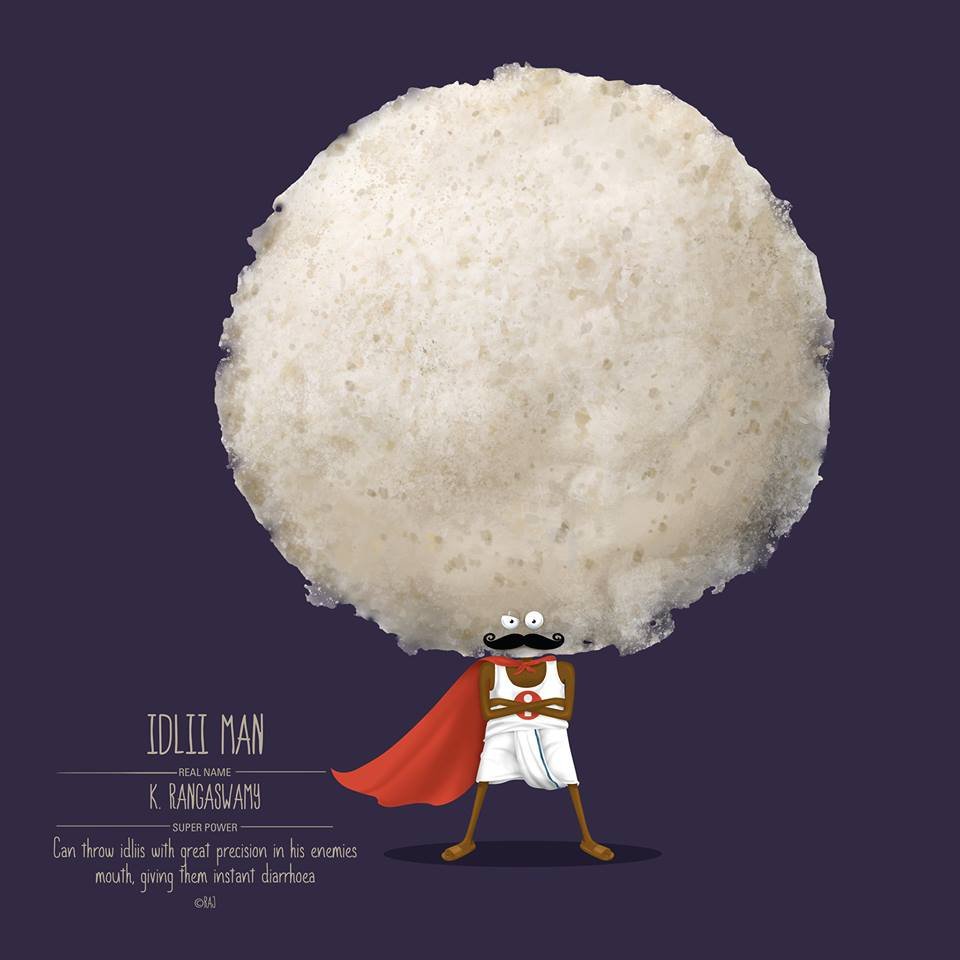 Some of them have a more intricate back story.
6. The Bengali Vampire
Five hundred years ago, in a Bengali village, Rasgullas and other sweets began to turn up as lifeless, juiceless corpses in the morning. After a long struggle between death and livelihood, the villagers finally confronted the beast and put a fork through his heart. But even now, in lonely dark alleys of Calcutta, you can hear the terrible sound of something sucking sweets with a savage intensity.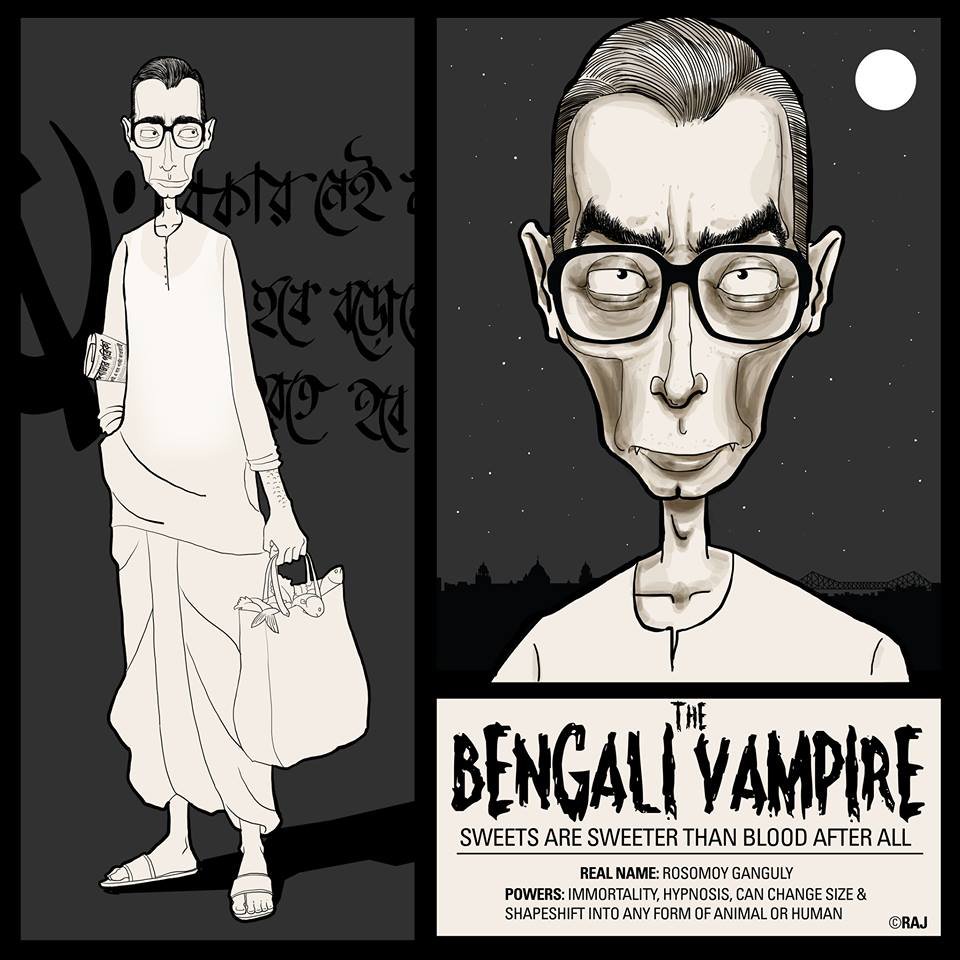 7. Bhaja Mukho
The samosa coveting monster. Leave one unattended, and the fried, crispy corners of the samosa disappear, leaving behind the oily potato core. Behind every half-eaten samosa lurks the dark shadow of Bhaja Mukho.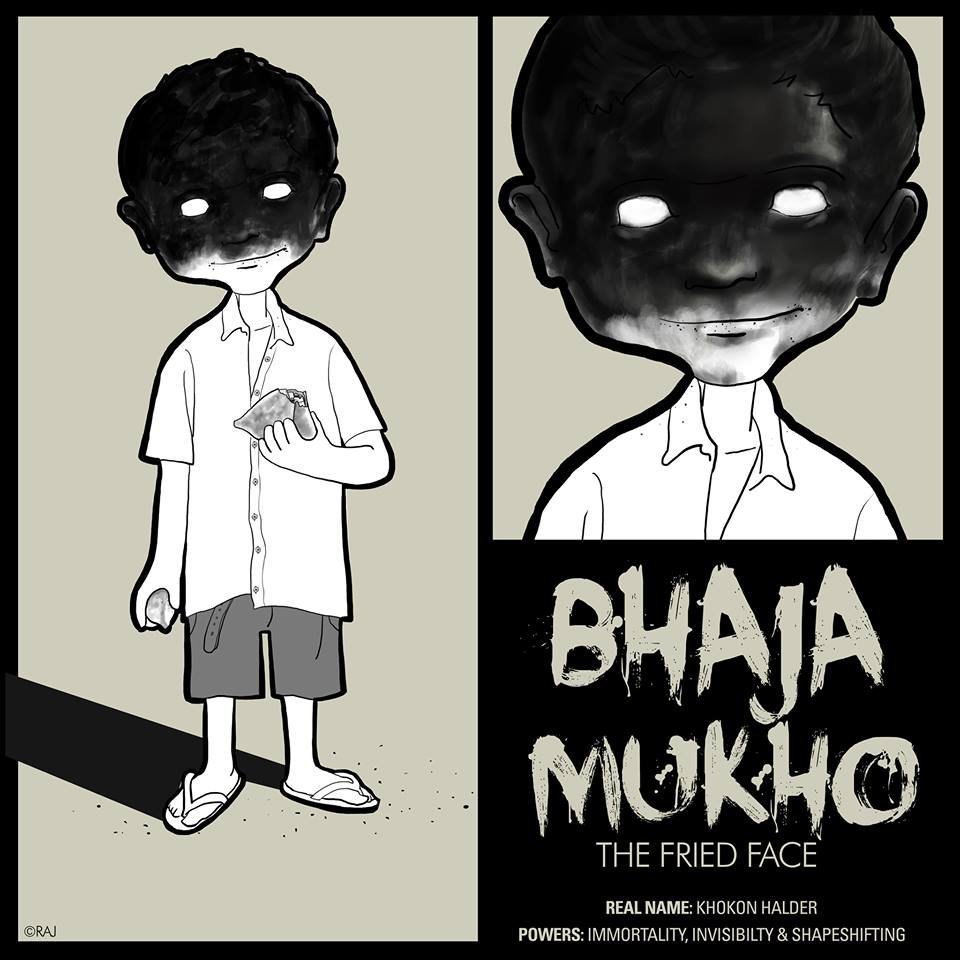 8. Elasti Chhara
"Things from factories are not fantastic.Life in my days were pure and simplistic.So something drastic has to be done with elasticLah la lah la la "
Elasti Chhara is the spirit of a poor Bengali tailor driven to death by an onslaught of readymade garments in the market. Now, his spirit avenges him by ridding the world of elastic in every available underwear.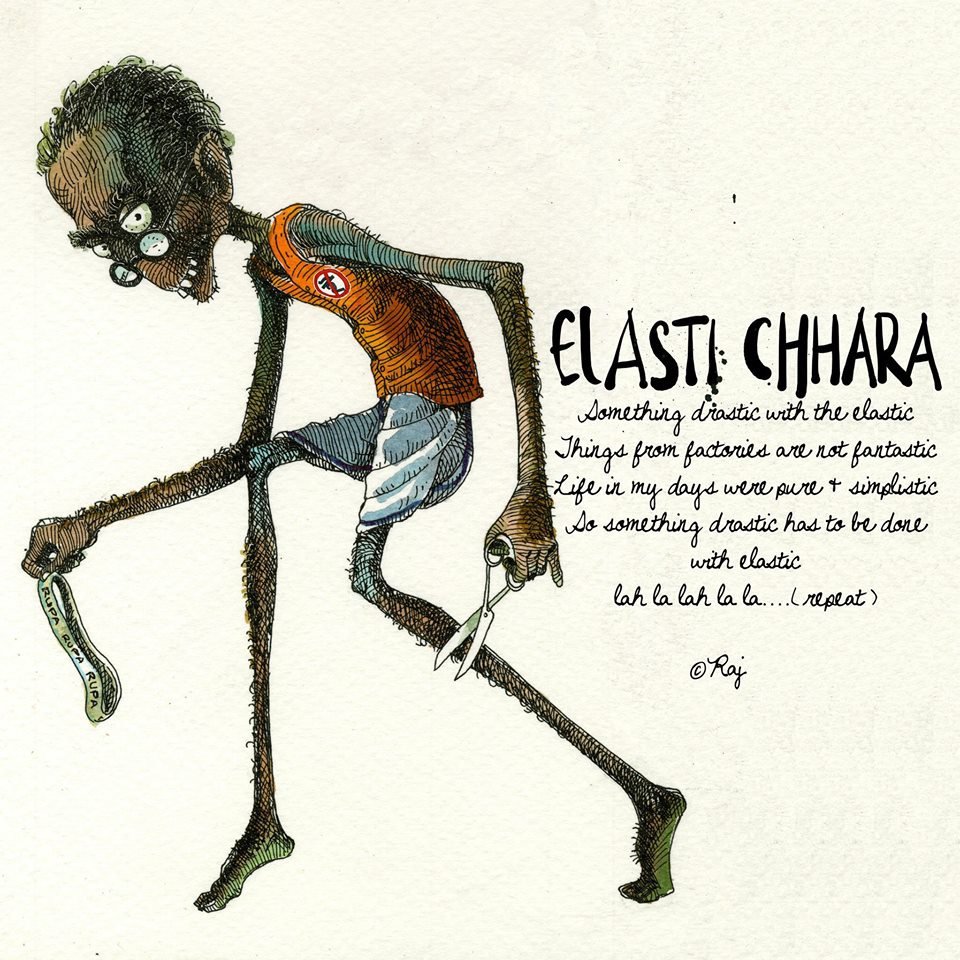 9. Kaju Katli
Kedarnath Kamal Kishore Pandey, a small sweetshop owner who specialised in Kaju Katlis, lost his spirit when fancy malls and bakeries killed his business. Now, he strikes incognito as Kaju Katli, attacking all Indians who forget the glory of Indian sweets in favour of cakes, pastries and all things fancy. Beware!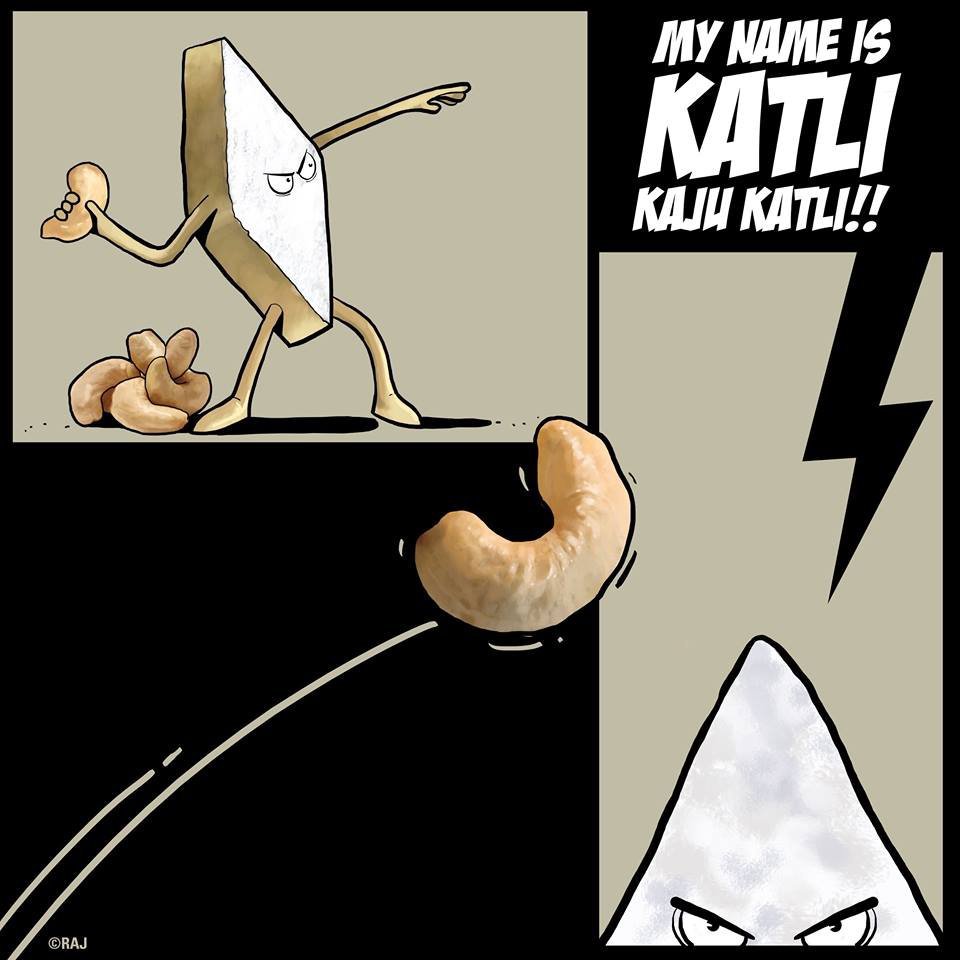 10. Culture Man
Probir Guho, an ordinary ghost tortured by the degenerate culture of the times, has taken it upon himself to reform the society and instill some knowledge into our "instagram obsessed minds." His modus operandi? A whack on the head with a thick book.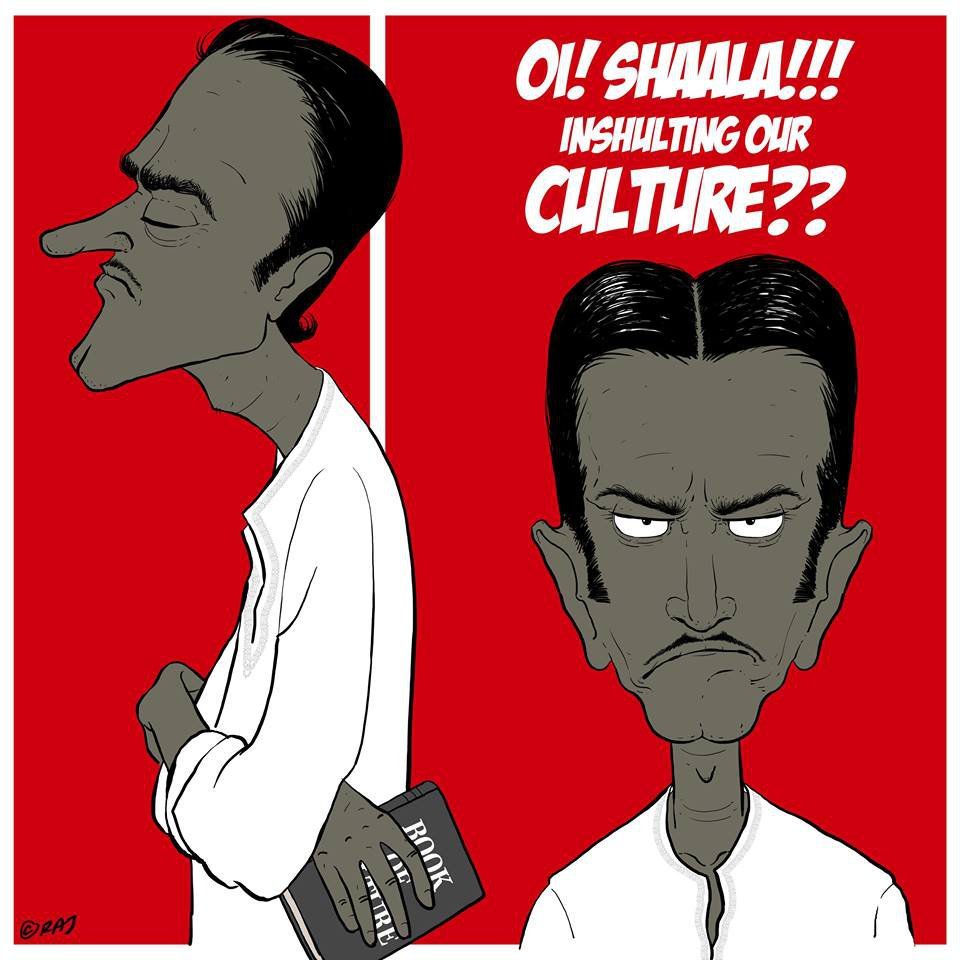 11. Vada Bhao
The ghost of a regular old vada pao seller who couldn't meet the cost of his mother's medical expenses thanks to low sales, has decided to hit back against the "cool" culture of Mumbai and ensure that people don't forget the real flavours of the city. Bachke rehna!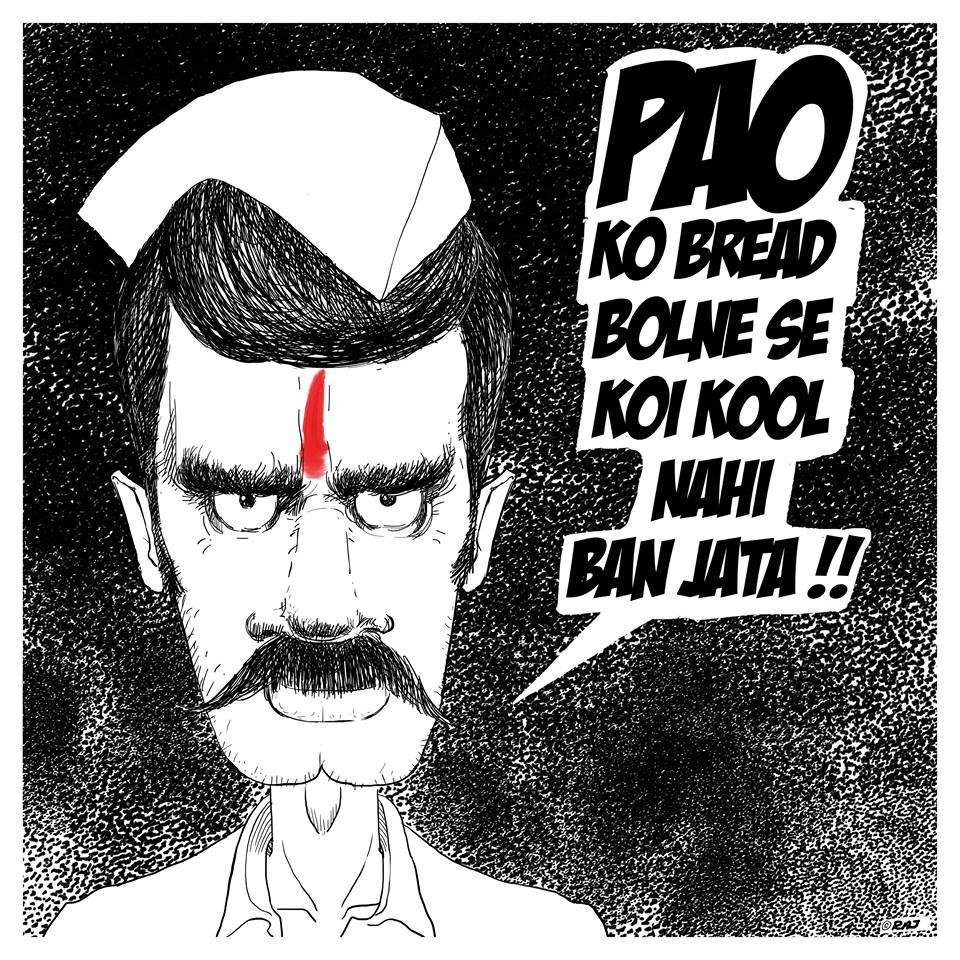 12. K
The protector of the weak and the destroyer of the evil. She is the most powerful of all superheroes. Psst – don't miss the tattoo on her arm. It's her daughter Salome's name.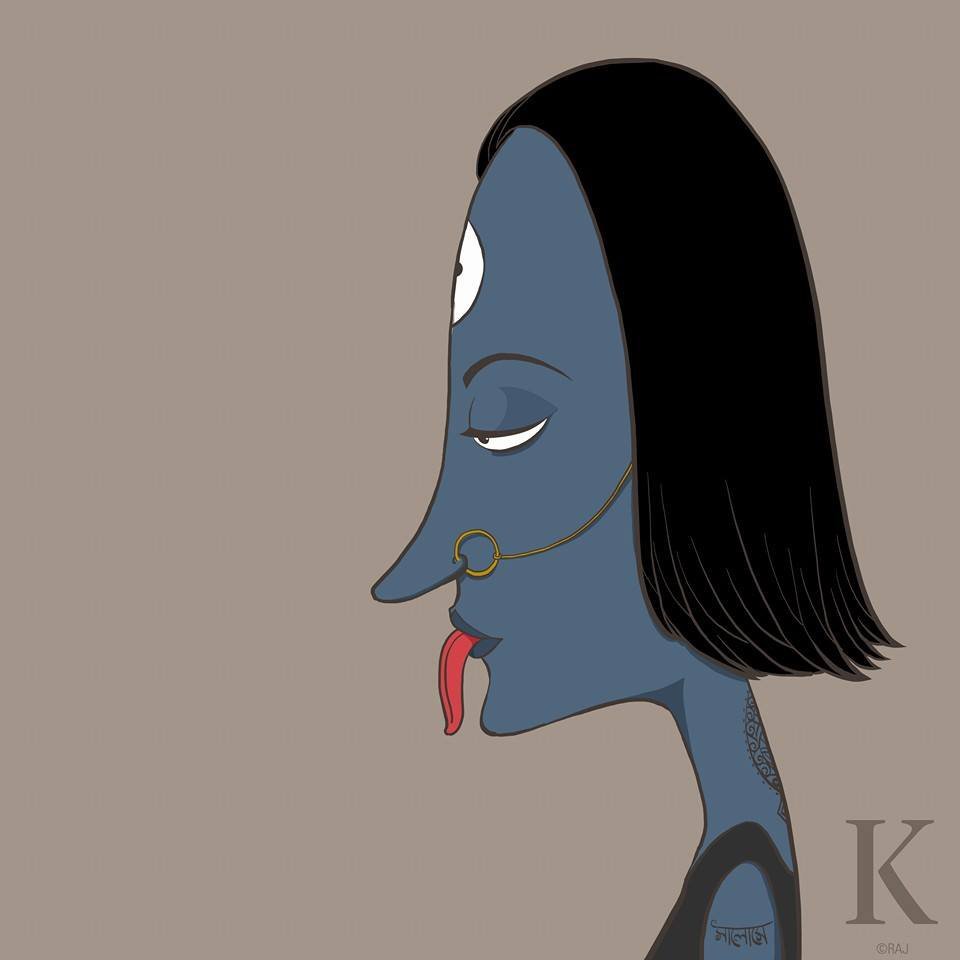 You can find more of his illustrations

here

.