"I haven't been everywhere but its on my list." – Anonymous
And when your life becomes all about traveling & exploring the world, the place where you stay becomes all the more important. A good trip becomes fantastic if your accommodation is an experience in itself. To have a trip of a lifetime, we present you a list of hotels that'll blow your mind & make your trip memorable. Few of the best hotels in India where you can let go off everyday busy life & relax.
Sit back & get stunned by these off-beat hotels. If you're about to leave on a holiday or planning one, this is the list to tick!
1. Ananda- In The Himalayas
A heaven of spirituality, gracefully wrapped in forests and laced by the holy Ganges- Ananda in the Himalayas, is the peaceful getaway you'd always wanted. Considered as one of the world's best destination spas, this luxurious retreat is in the middle of Rishikesh and Haridwar .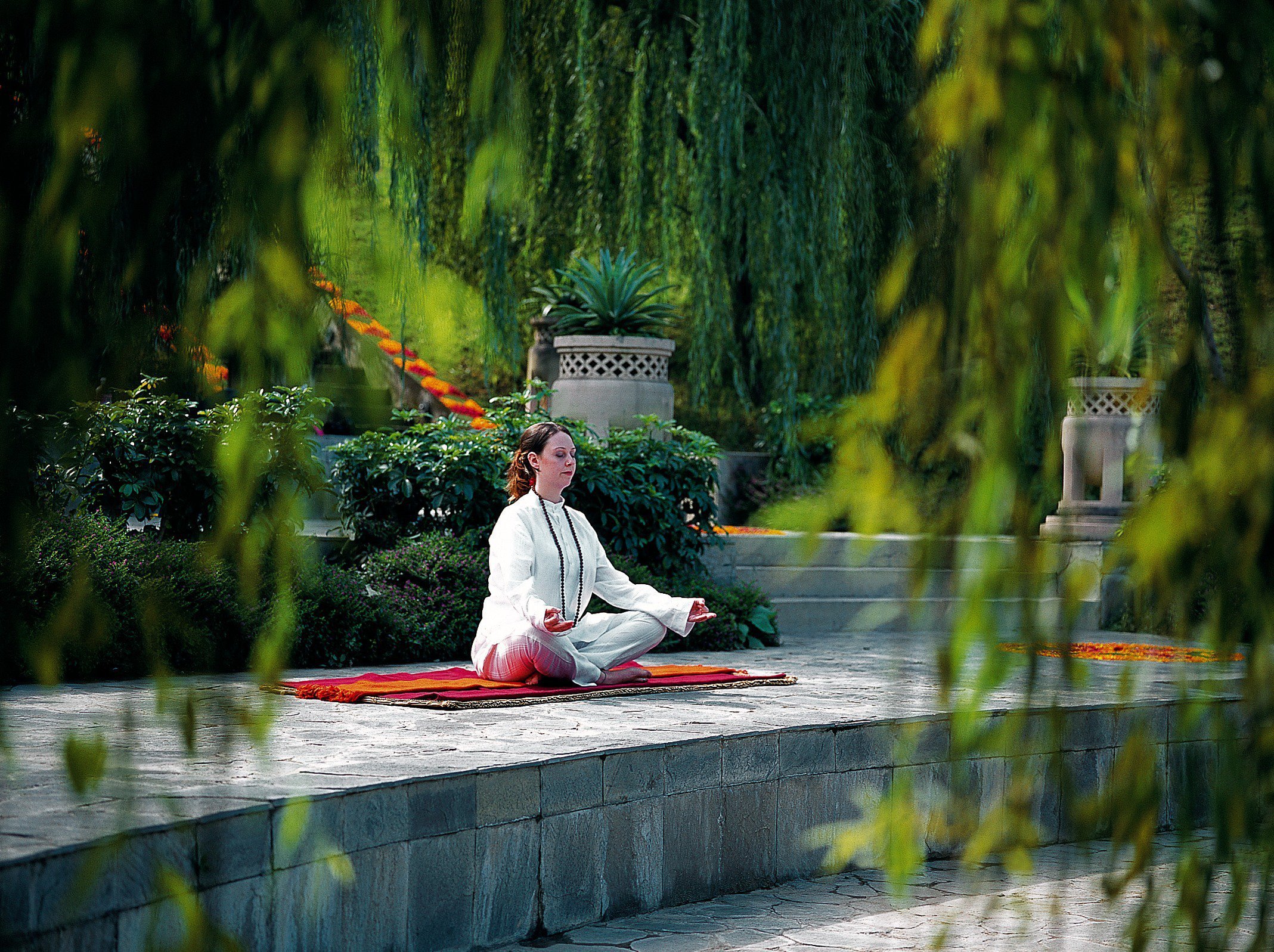 To know more about this hotel click here
2. Kadavu Resort, Calicut, Kerala
This resort is located on 9 acres of land along the backwaters has sky-high coconut trees, swaying groves and beautiful waters as its stunning backdrop. The unique and peaceful location makes this resort a Number 1 stay in Wayanad. The first thing that will strike you is the restaurant at Kadavu, the Oottupura that serves delectable Malabar cuisine.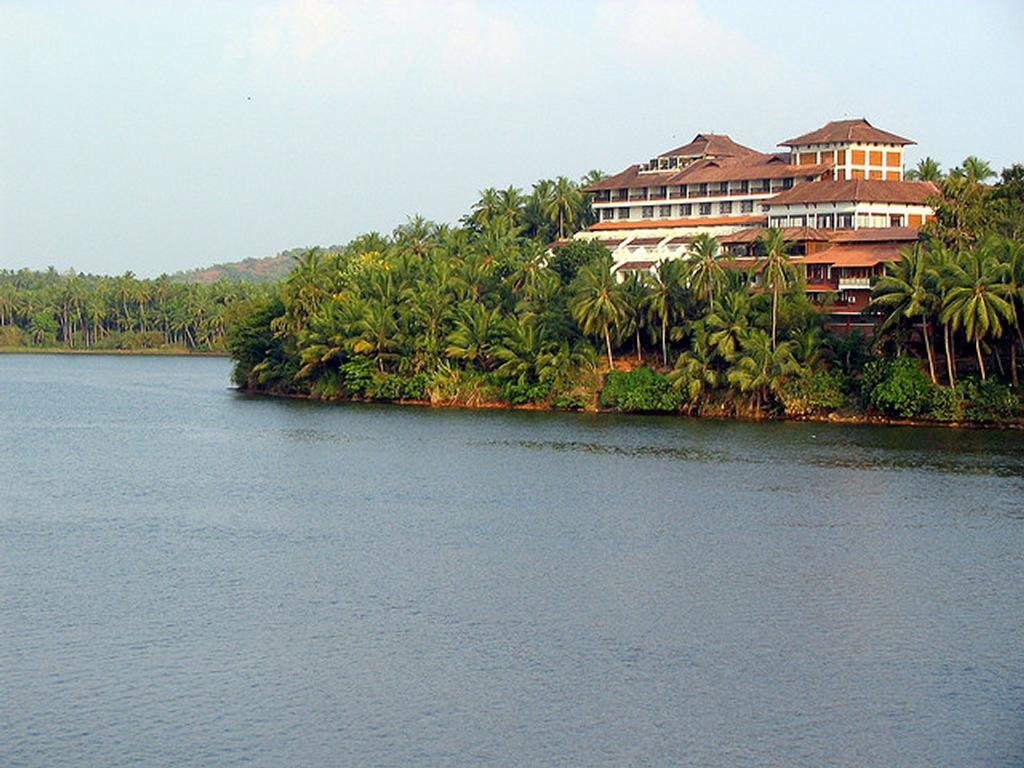 To know more about this hotel click here
3. Turtle Bay Beach Resort, Trasi, Karnataka
With the scenic beauty of the Arabian Sea, Turtlebay is located at the Trasi Maravanthe area of Karnataka. It offers you the luxury of lounging in the peaceful company of sparkling sands, coconut palms and the endless sea. Snorkelling, scuba diving and delicious coastal cuisine – is what Turtlebay is all about.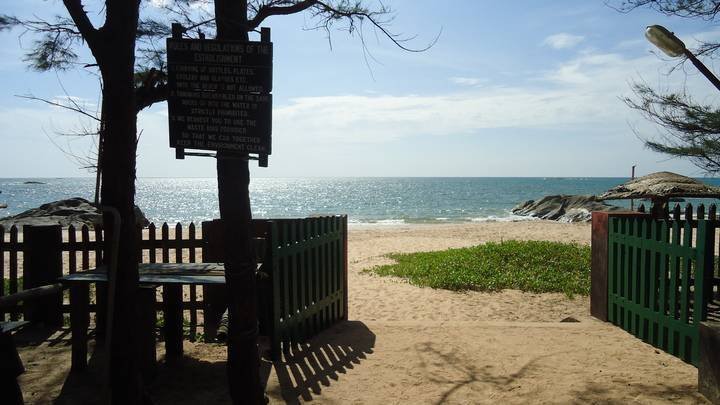 To know more about this hotel click here
4. The Tree House Resort, Jaipur
Located in Jaipur, this lovely rendition of a hotel is a favorite among nature lovers. Nestled in lovely surrounding & ample wilderness, a stay in the tree house ( or nests as what they are called)  will be an experience like no other.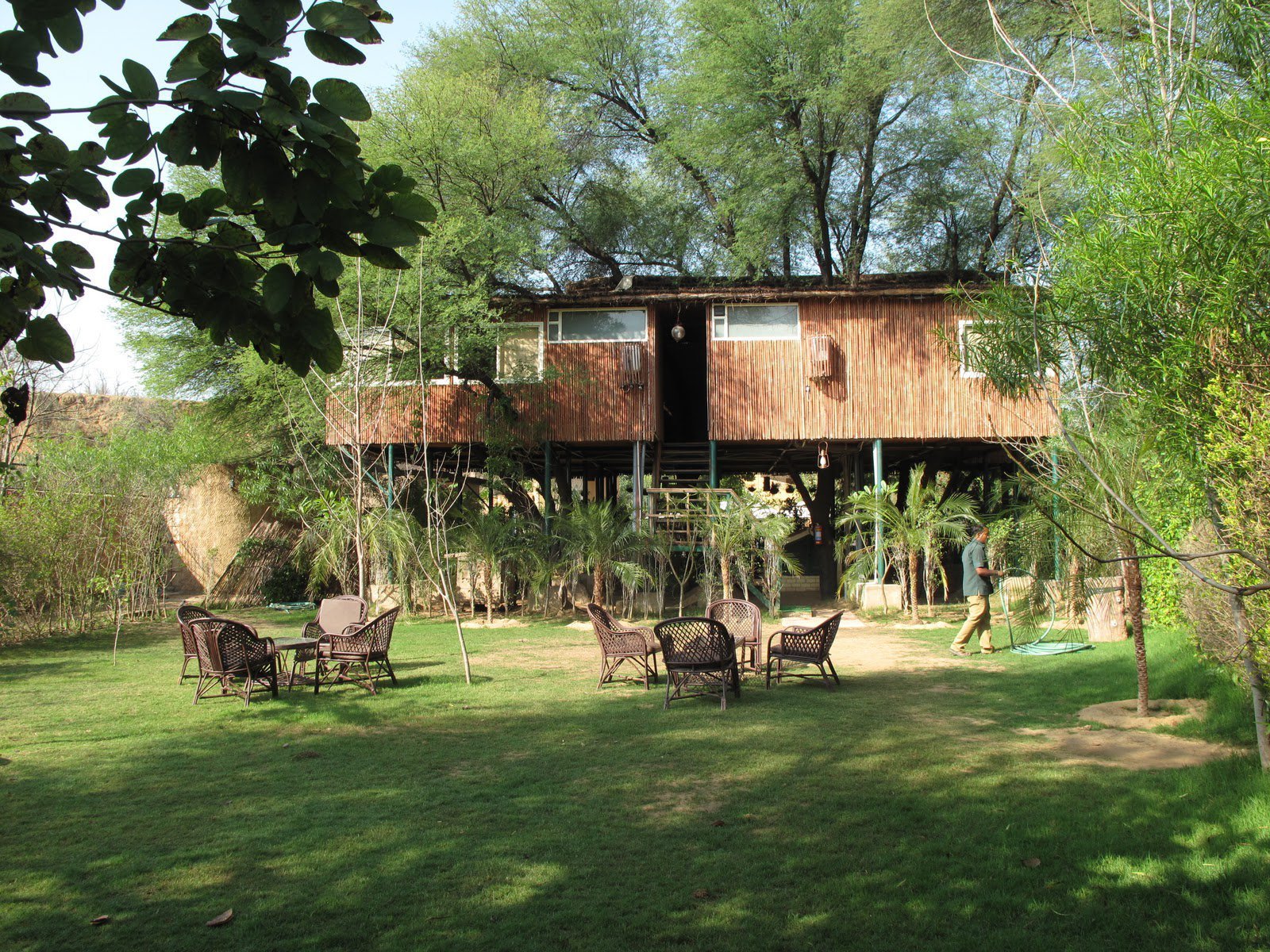 To know more about this hotel click here
5. Fisherman's Cove, Chennai
Fisherman's Cove by Taj Vivanta, Chennai is built on the ramparts of an old Dutch fort.  This hotel is an experience that can only be termed magical. Perfect for the romantics, this hotel is almost one with  the Bay of Bengal. The endless sea, white sand & some delectable mediterranean food makes this place a have-to-be-there-once-in-your-lifetime kind of experience.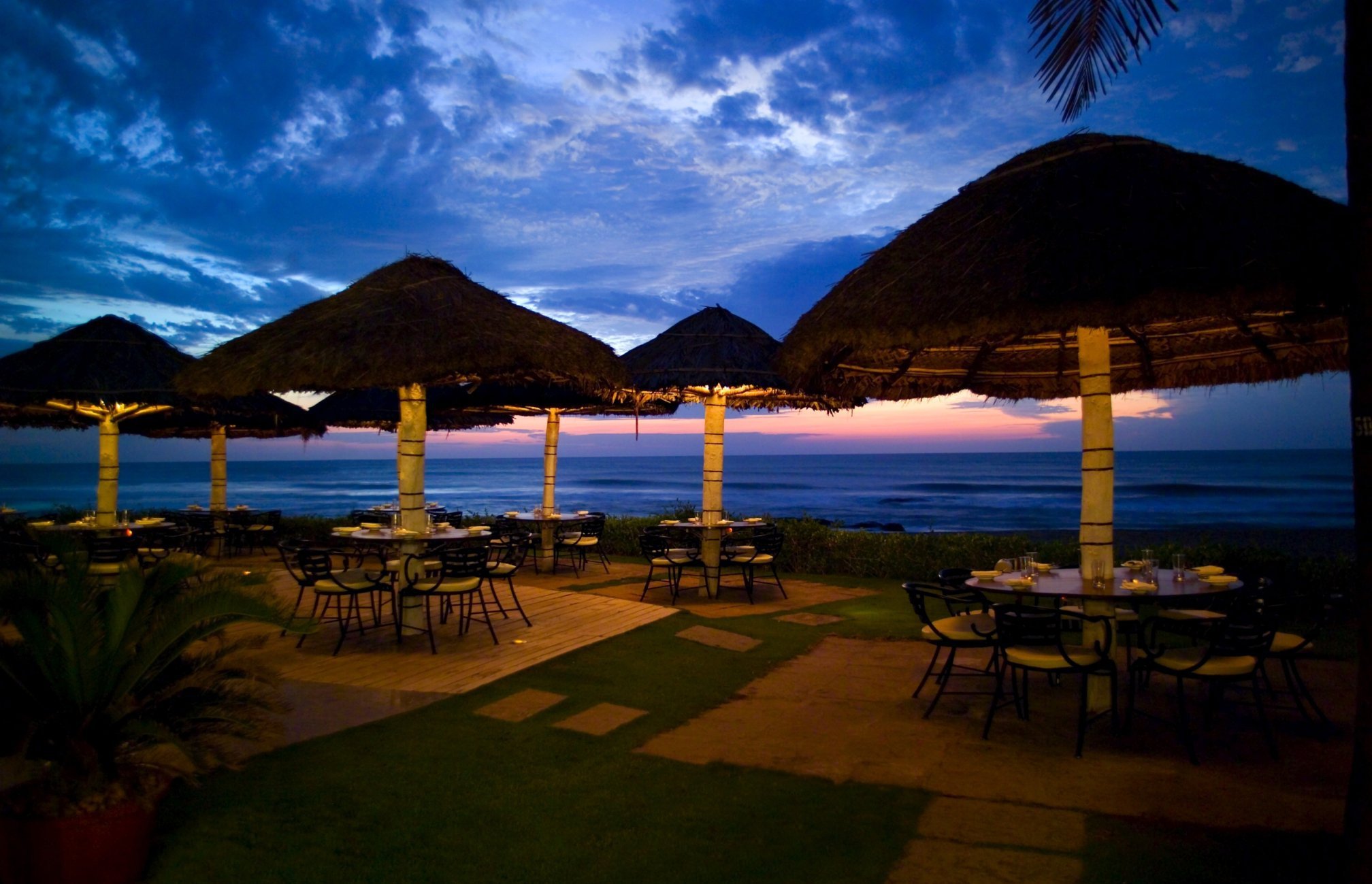 To know more about this hotel click here
6. Vythiri Resort, Wayanad, Kerala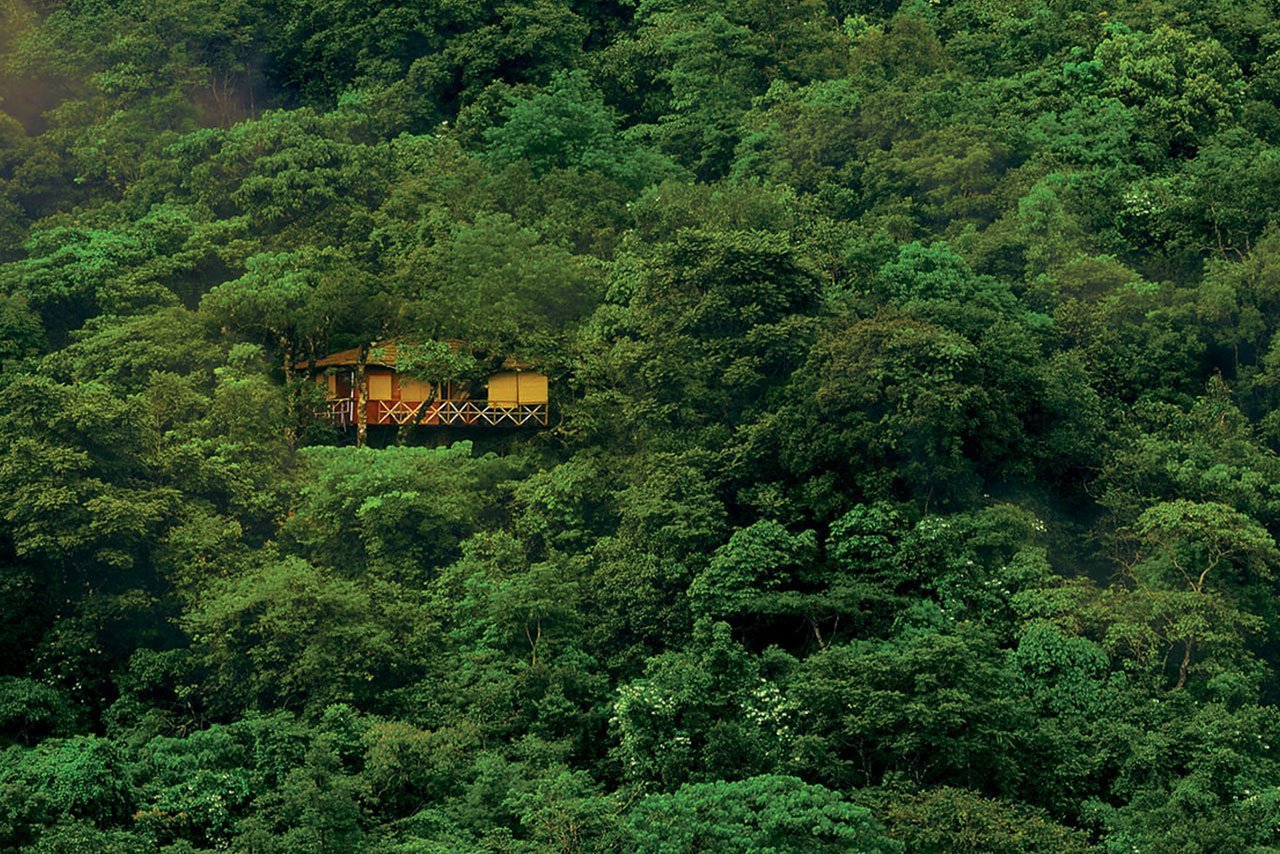 To know more about this hotel click here
7. Old Harbour Hotel, Fort Kochi, Kerala
This 300-year-old colonial building was the office of an English tea broker. Interiors are studded with bold local paintings, amazing artefacts and stunning antiques. The bedrooms have high ceilings, deep comfortable beds and the windows welcome cool breezes at all times.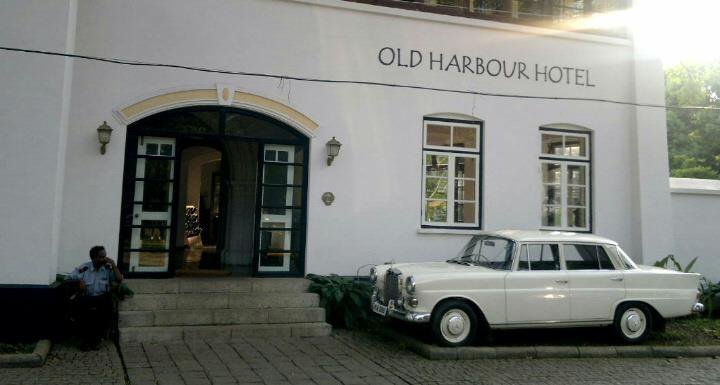 8. Windflower Resort, Wayanad, Kerala
Among a lot of luxury resorts in Wayanad, the Windflower Vythiri Resort is located in a peaceful coffee and tea estate of an English planter. This place will calm you down with its serene landscape & water bodies. The magnificent Buddha statue  that you'll come across right when you enter will simply leave you awestruck.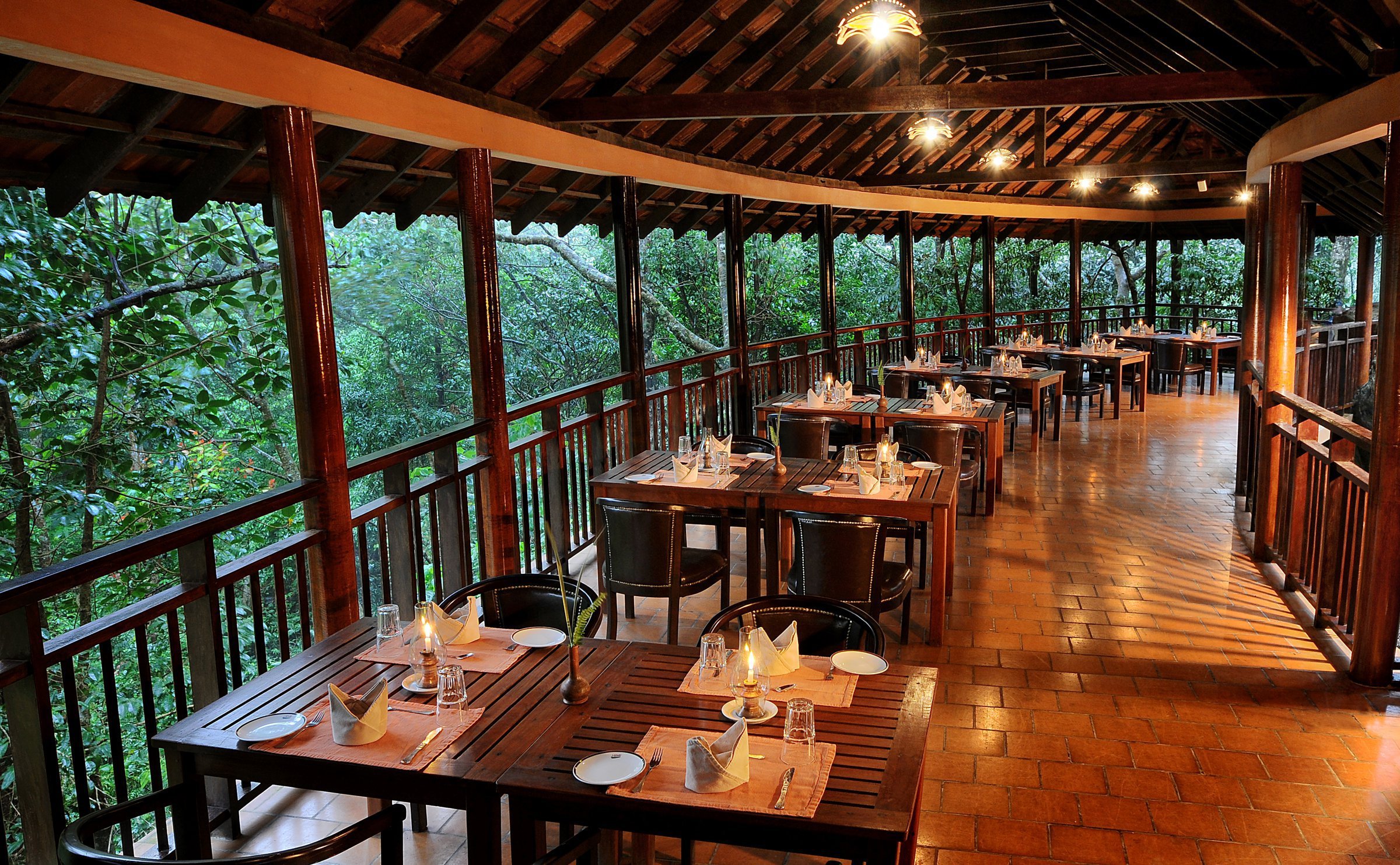 To know more about this hotel click here
9. The Park, Chennai
The Park Chennai is built on the grounds of what was once the Gemini Film studio (yes, there's more to the Indian film industry than just Bollywood.) It looks glamorous  with its stunning architecture, dramatic lighting & everything else that is totally stunning & defines a true luxury hotel.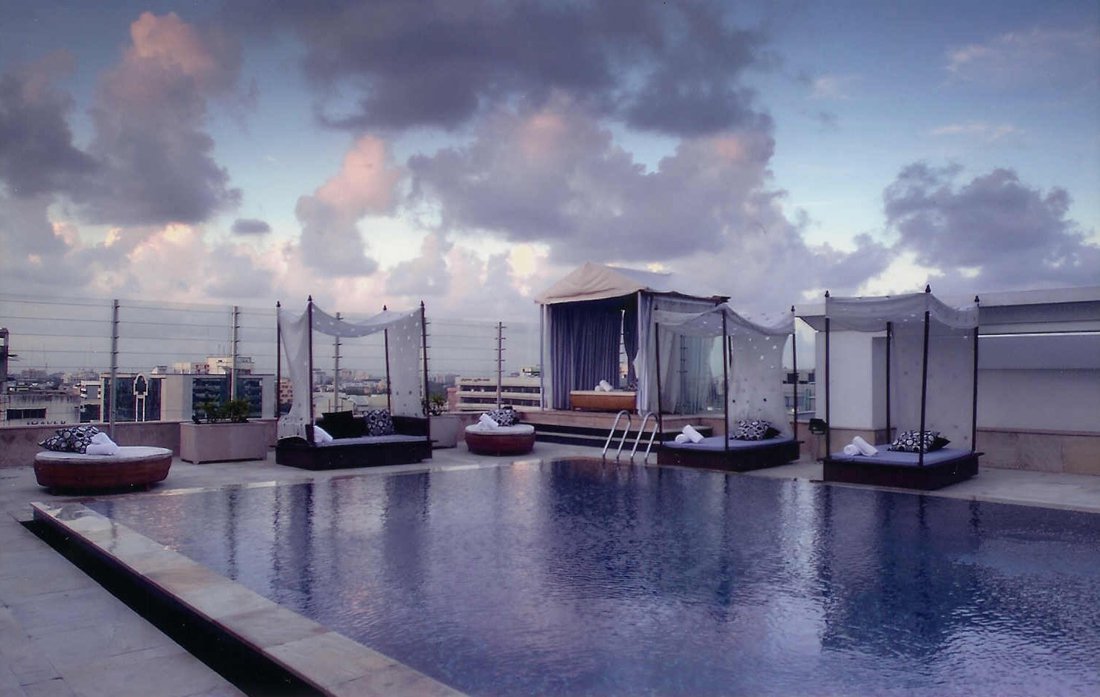 To know more about this hotel click here
10. The Zuri Kumarakom, Kerala Resort & Spa
Along the coastal lowlands and backwaters of Kerala lies the vast Vembanad Lake & at the edge of this lake is Kumarakom, a tiny town where you'll find the The Zuri Kumarakom Kerala Resort & Spa. It is a collection of beautiful villas surrounded by high palm trees. At the coastal end of the resort, an infinity pool seem to reach out into Lake Vembanad itself. If you wish to spoil yourself a wee bit more, try out their Presidential Suite which has its own private pool! Seems like one hell of a vacation haven.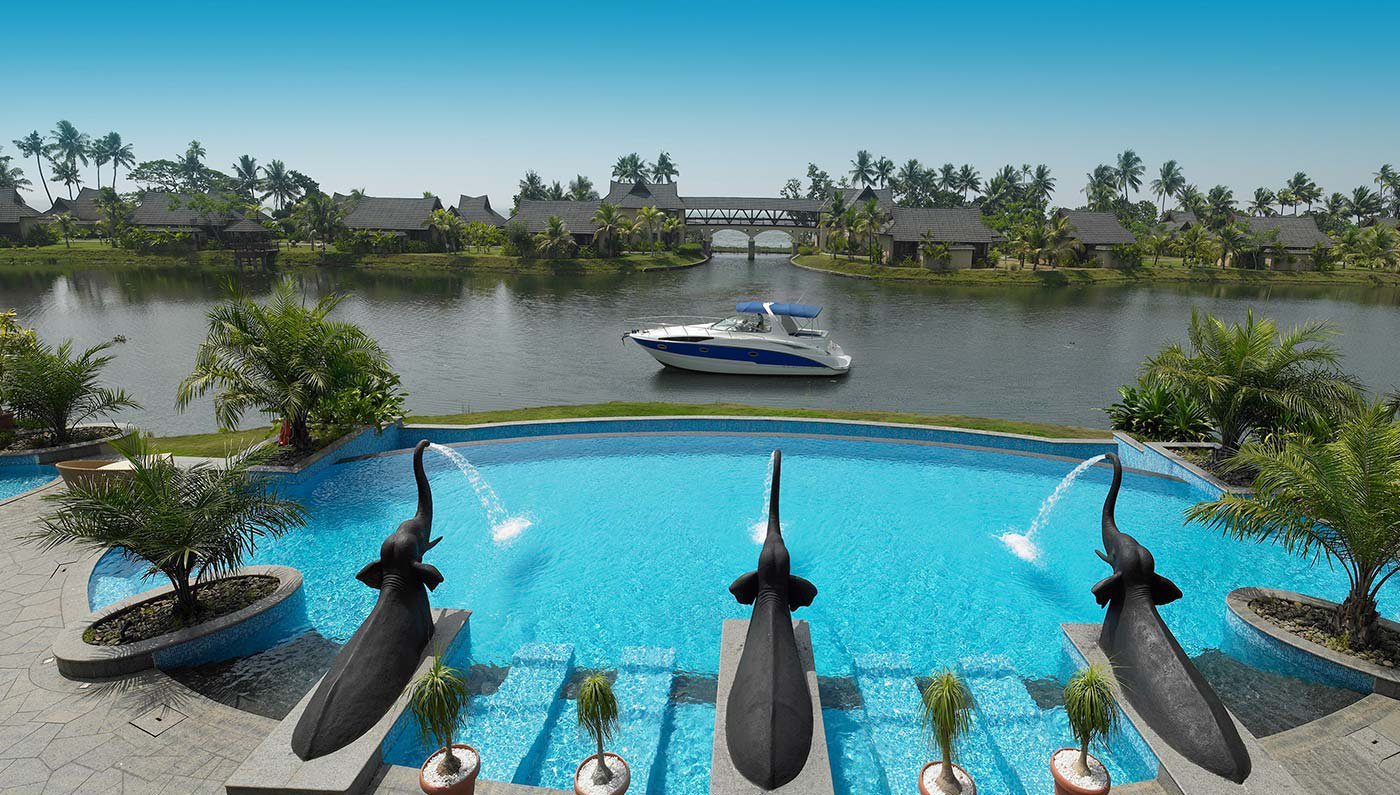 To know more about this hotel click here
11. The Elsewhere Beach Houses, Mandrem Beach, North Goa
The 'Elsewhere' Beach Houses a remote piece of paradise on Mandrem beach . The property is completely private and is accessed via a bamboo footbridge which separates it from the otherwise noisy world. It's perfect for both romantic getaways & soul-searching solo trips.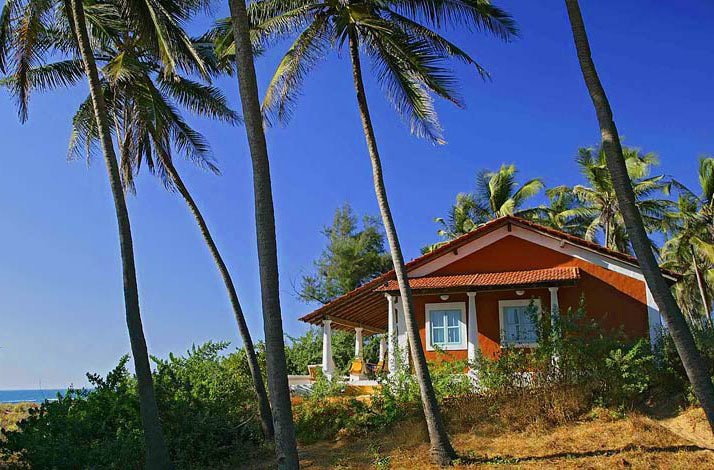 12. Coco Shambhala, Coco Beach, North Goa
Coco Shambhala is a collection of four stylish luxury villas. It has been voted among the "Top 25 Best Beach Villas in the World" by Conde Nast Traveller (one of the top luxury websites in India). If you thought you knew what luxury felt like, trust us, this hotel will definitely take it a notch up!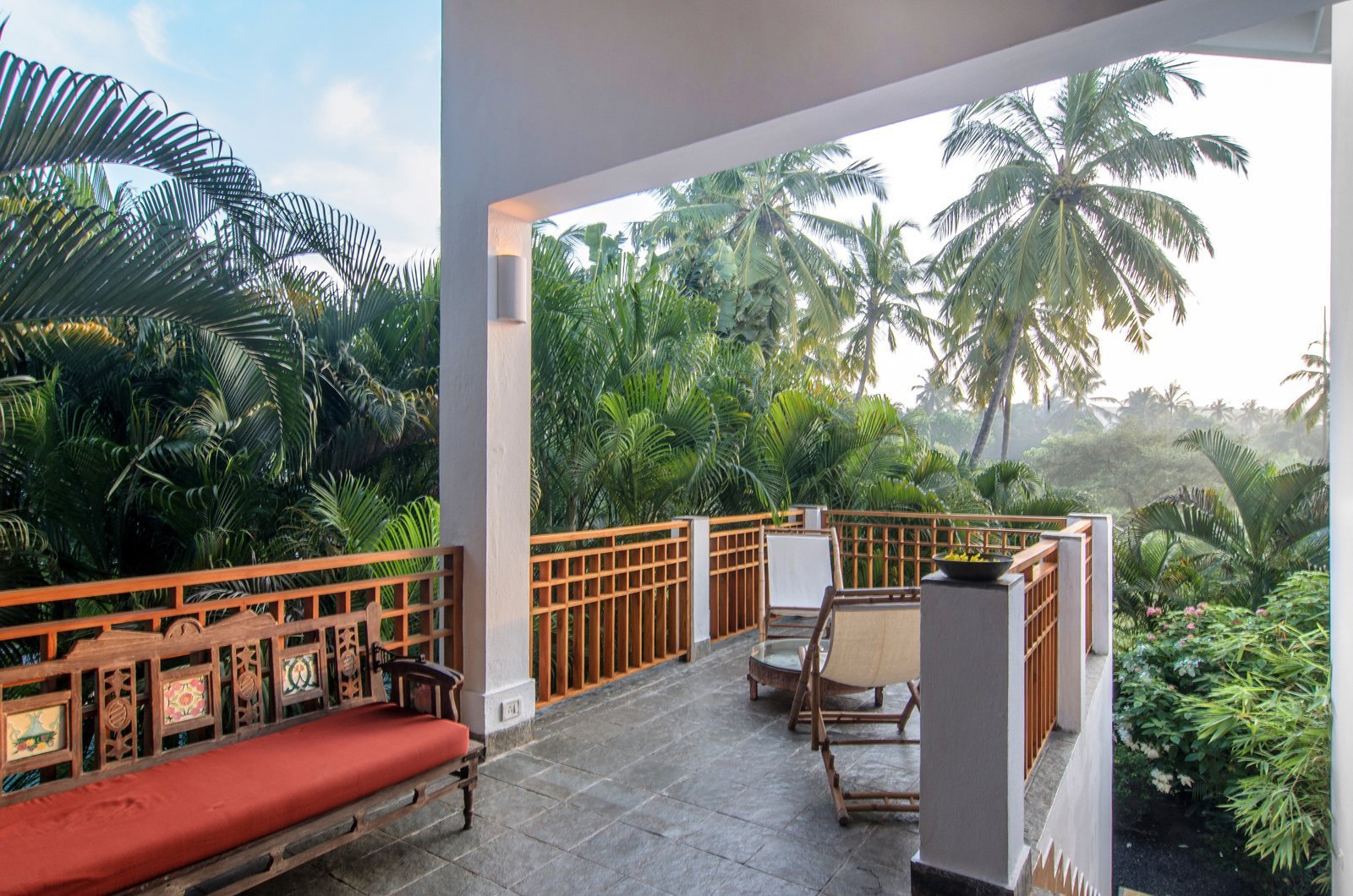 13. Oceans Spray, Pondicherry
A man built environment can seldom match the beauty of nature. Oceans Spray in Pondicherry, however, is an exception. Formed around a man-made lake and spread across five acres of land, this resort is quite a sight. What makes it more exquisite are the differently adorned circular patches connected with a small bridge, towering palm trees and a bright blue swimming pool overlooking the lake. If you're looking for a magical experience & a dream like stay, this place is for you.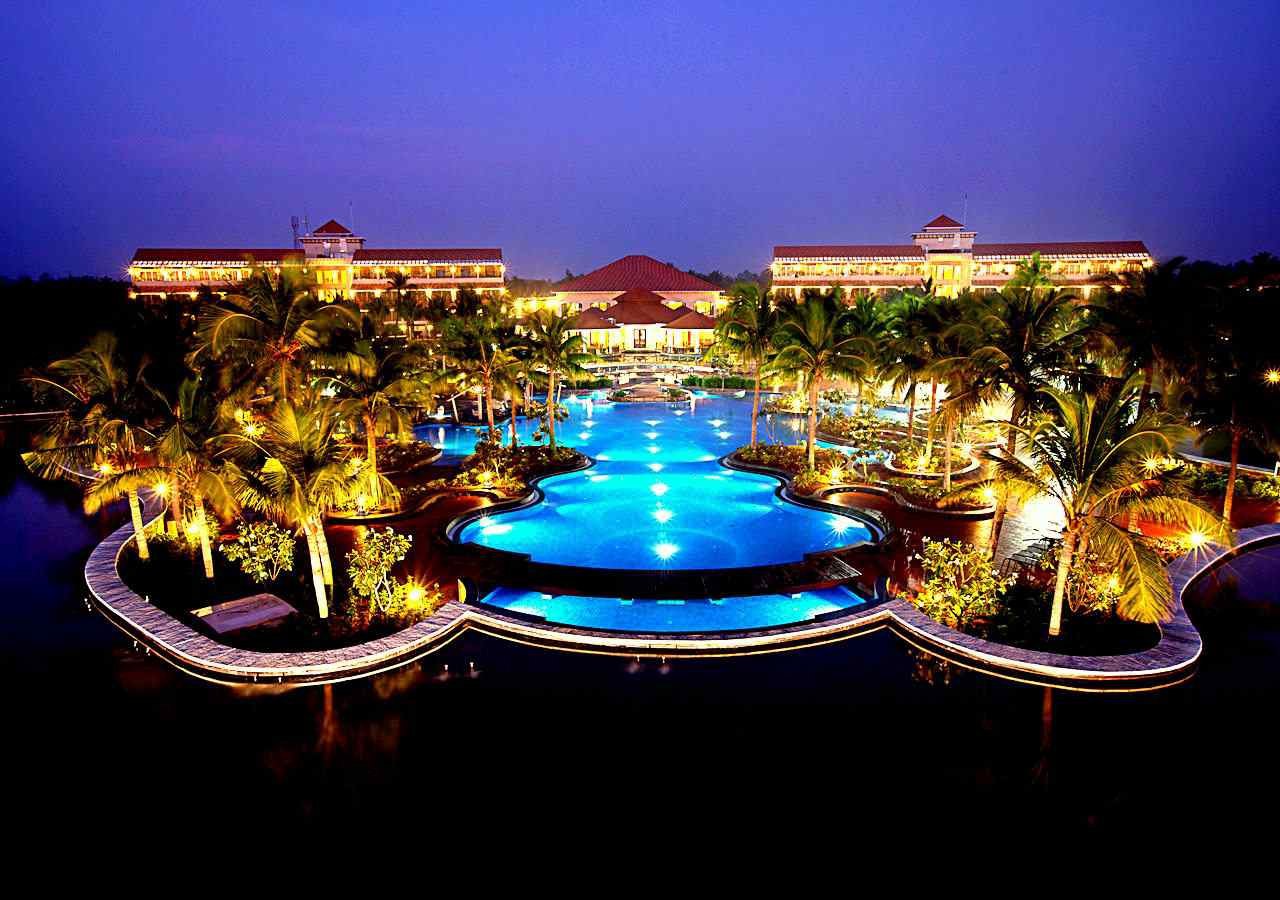 14. The Leela, Kovalam Beach Resort,
Thiruvananthapuram, Kerala
The Leela sits on a cliff, offering panoramic views of the Kovalam shoreline and the Arabian Sea. The beach facing rooms offer a view like no other. With lush green trees swaying in the wind,  this place is truly a sight to behold!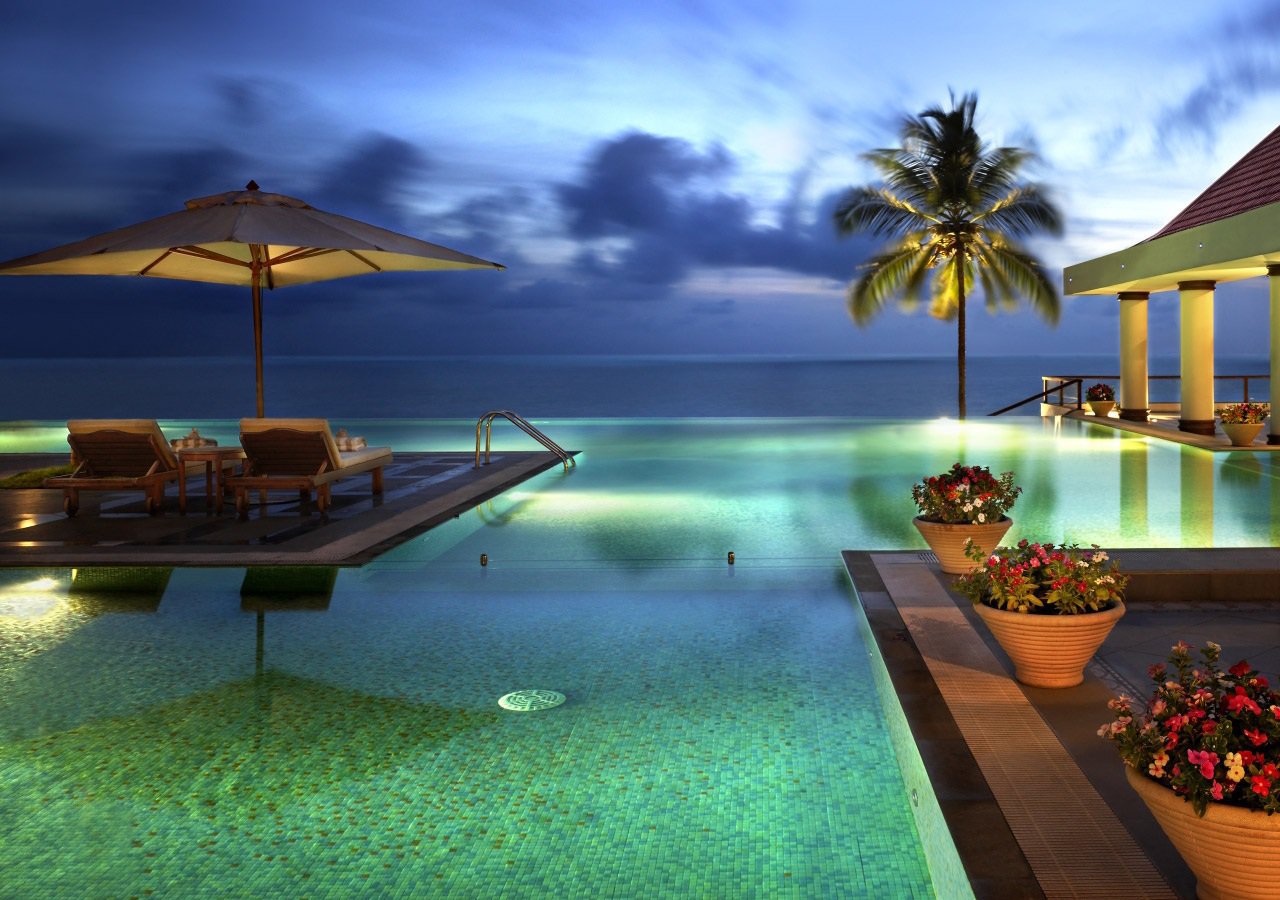 To know more about this hotel click here
15.
Mayfair Palm Beach Resort, Orissa
Located on the Bay of Bengal coast line , Mayfair Palm Beach Resort, Orissa is a paradise in the true sense of the word.  It is right here from where you get to watch the splendour of the Gopalpur Sea through a beautiful st retch of greenery. This resort offers you a lovely view of the sun rising & the peaceful sight of the sun setting. Either ways, you always have the sun for company!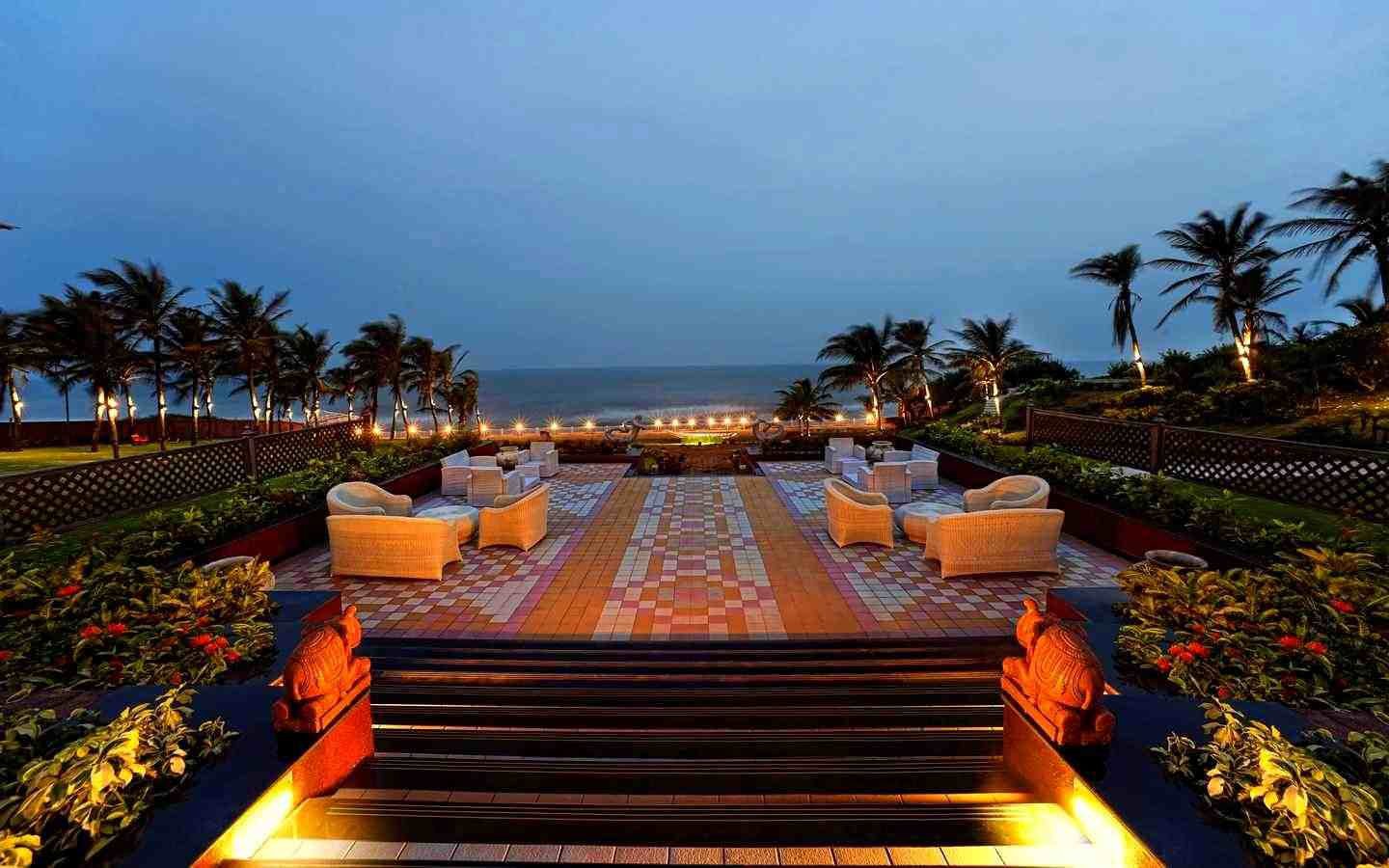 To know more about this hotel click here
16. The Oberoi Vanyavilas, Ranthambhore
Right in the lap of wilderness lies, The Oberoi Vanyavilas, India's leading luxury jungle resort on the edge of the Ranthambhore Tiger Reserve . The resort setting is picture-perfect with a dramatic watercourse and sun-kissed private decks. The place comes to life at night with the view of various assimilated tents on the small lagoon.

To know more about this hotel click here