We had reported the girl's side of the story where Jasleen Kaur alleged that a man named Saravjeet Singh, passed obscene remarks on her and then threatened her against filing a complaint.
The girl uploaded it on a social media platform and soon, the post went viral. Even Arvind Kejriwal tweeted about it.
Congratulate @jasleenkaur89 for her bravery. Girls of Delhi should follow her & speak up against such unacceptable acts

— Arvind Kejriwal (@ArvindKejriwal) August 24, 2015
Jasleen was being appreciated for her bravery. But different sides to the story popped up, a day after the girl's post already went viral. We all realize the power of Social Media and how it is can be used as a strong tool, but this case just got murkier because of the same.
The accused came out with a reply. This is what he has to say:
Here is an interview of the girl and the police.
[Source: The Quint ]
Delhi Police on Monday said that they have filed a case of eve-teasing in the Tilak Nagar Police Station on the basis of the victim's (Jasleen) statement, adding that they will investigate the matter impartially.
But what is surprising is that Delhi Police awarded her ₹5000 for her 'bravery', even before investigating the case thoroughly. It speaks volume about the society we live in today.
The accused came forward and told ANI News :
"She is an AAP supporter and doing it for political mileage, she just wants to be famous".
"My son is innocent, the girl is misusing her political connections," added his mother.
The girl came forward and spoke up about the allegations against her. In an interview with ANI news, she said:
"They are his parents. They are bound to protect him. The victim himself would also never want to go to jail."
She also added:
"Even if I belong to a political party, does it validate the case of eve-teasing? The college to which I belong is not a part of Delhi University Students Union and thus I cannot be a part of any university election".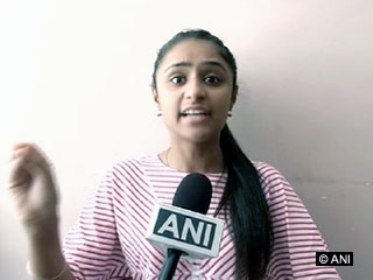 Source: ANI news
The story till now raises a lot of questions:
1. Why was the girl awarded before the man was proven guilty?
2. Why did the man take so long to come out and tell his side of the story?
3. Why exactly is Arvind Kejriwal congratulating the girl for her bravery when we still don't know if she is actually speaking the truth?