Days after we reported that a high school student was sent home for wearing leggings a t school, a five-year-old kid wearing a full-length dress was forcibly made to change into pants and a T-shirt as punishment because she'd broken the school's dress code.
Houston-based Jef Rouner had sent his 5-year-old daughter to school wearing a bright, rainbow spaghetti-strap dress and also packed pants and a T-shirt in case she felt cold, Hellogiggles reported.
When his daughter came back home wearing the pants and the t-shirt, he thought she must have felt cold. But he was wrong. The school forcibly asked the kid to change claiming that she had broken the school'd dress code.
This is what she was wearing: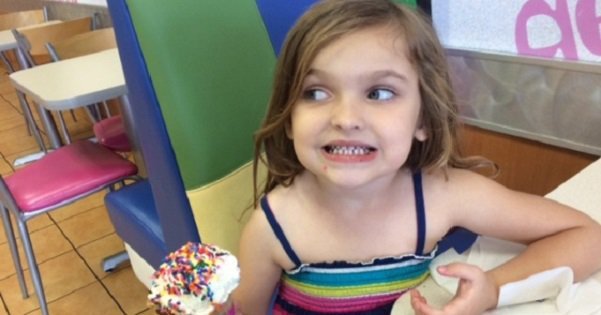 Obviously shocked, the father said, "The dress covers everything but her shoulders and a small section of her upper chest and back. She's worn it to church, and in the growing heat she was looking forward to wearing it a lot because it's light and comfortable. However, according to the school, the top part apparently exposed the immoral sinfulness of her bare shoulders, and she also had to pull on jeans even though her legs remained completely covered as part of her punishment."
The school's dress code reportedly says, "must not reveal underclothing, midsection, torso, back, chest, breasts, or cleavage and must be mid-thigh in length or longer."Rouner said the rules mention cleavage but his daughter is only five!
What is disturbing is that such dress codes are only restricted to women, while men go on to wear whatever they please.
What message are we trying to pass on to to that little kid by doing this?