Kundan Srivastava seems like such a harmless name, right? But what he is doing for us poor women is exceptionally genius. He deserves to be on Satyamev Jayate (the next season, obviously) for all the good deeds and teachings he imparts through his Facebook page, which has over 48 K followers.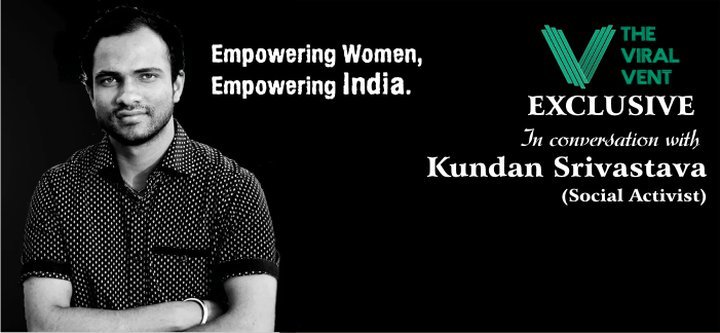 He put up this picture, suggesting that women should not wear such clothes. Why? Because he strongly disagrees on such fashion sense in India.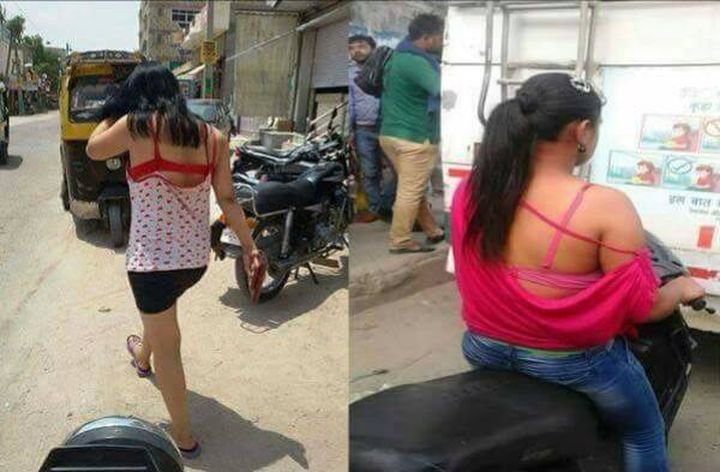 Posting pictures of random women online without their permission. This is how he 'empowers' women:
I strongly disagree on such fashion in India. I would like to request, please avoid show off. Same applied for Man!I believe Woman is glory of creature. Being a Girl is a Dignity. Mind it!

Posted by Kundan Srivastava on Monday, November 2, 2015
Some women expressed their opinions on the post, including Sapna Moti Bhavnani and Kavitha Krishnan.
Seriously ladies, I think he is genuinely dishing out good fashion advice with the bonus of free gyaan.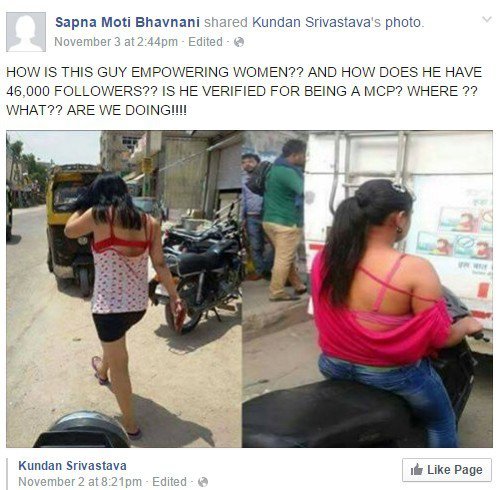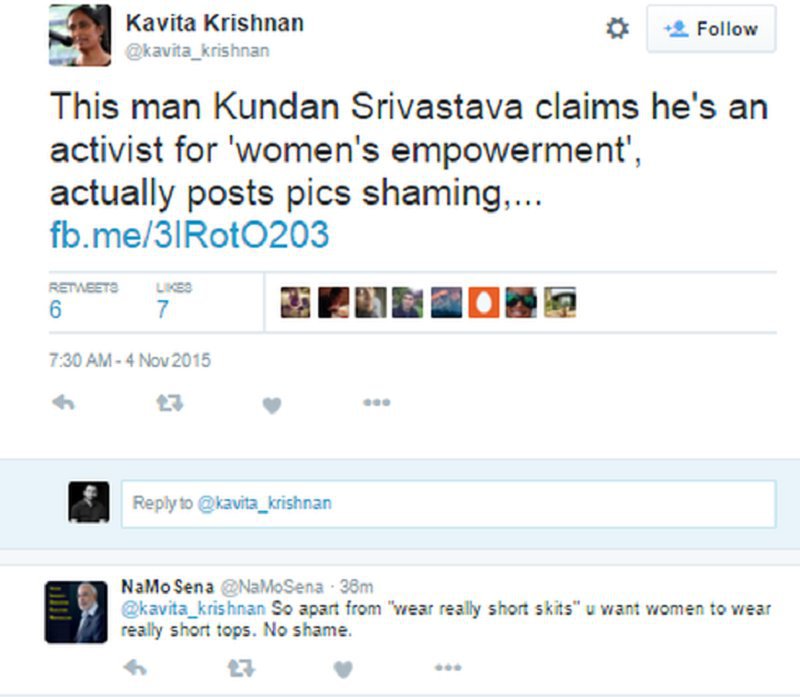 Well, he wasn't the one to be silenced, so he invited this lady to give him some more advice. We hope she takes it and gives him something to remember by.
What's fascinating is that this guy put up a post on his website a few months ago, which says, "Yes, I wear a bra and yes, it shows. So?"
Ironic much?
But he is not without loyal supporters.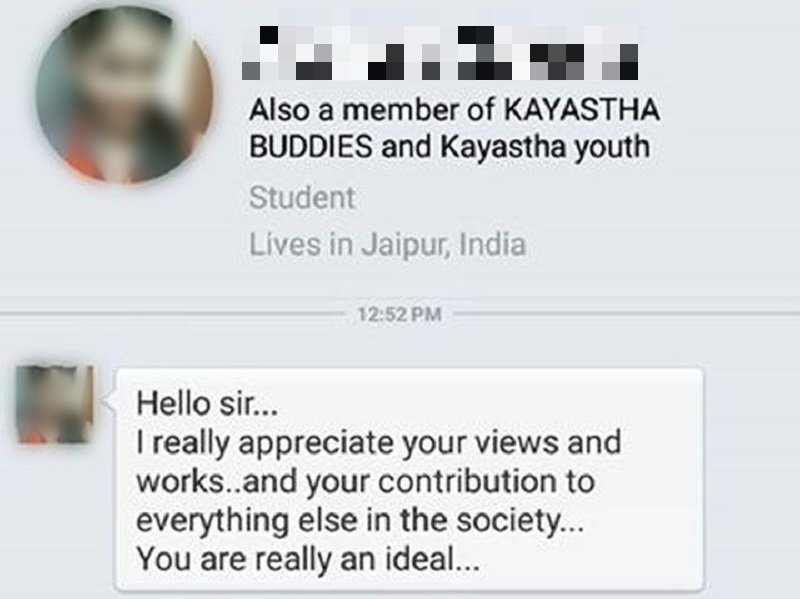 Because caste matters, right?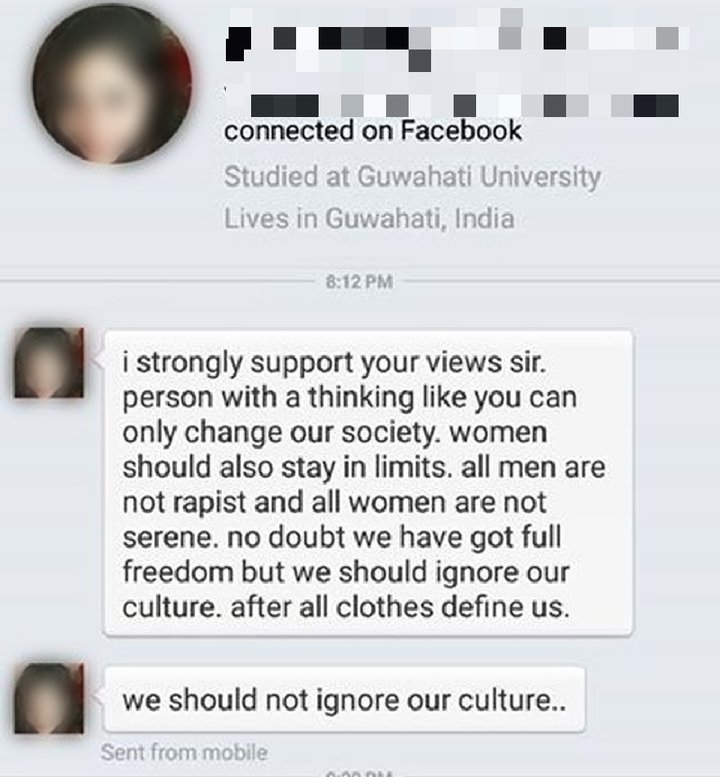 All pictures from Facebook and kundansrivastava
We haven't seen such dedication for women empowerment in a very long time. We owe you a big f*****g thanks. So, thanks yo!