Doesn't matter how rich you are, when your ride catches fire, you have two reactions. At first, you're thinking 'oh fuck!' and then second, you're checking to see if you're okay. But I don't know – I'm just assuming things here. I'll probably never own a Lamborghini Gallardo in my life, like this one here.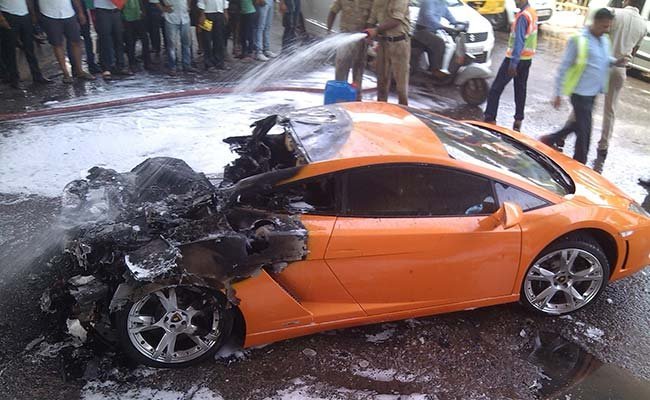 This morning, around 9 AM, someone was driving around in the ₹2.5 Cr Lamborghini Gallardo (pictured above) under a flyover in Badarpur in Delhi, when the rear-part of the supercar, which holds its 5.2 litre engine, burst into flames.
Luckily, the driver escaped without any injuries. The police have called for a detailed analysis to figure out why the car caught fire.
Yep, that's a ₹2.5 crore car.