How many of us can remember taking every decision in life based on our instinct, gut, conviction & wish? At every juncture in life, we've had people telling us what to do & what not to do. From selecting a stream as kids, the kind of college we go to, to the career we opt for, we've been constantly told what our decision will be rather than us deliberating on it.
However there are some things that no one can decide for you. Some life-changing, some personal decisions that should only be made by you & no one else.
Here are few life-decisions that only you should make, nobody should make them for you. Ever.
1. Career
Nobody in this world can tell you about this one. Your career is something that's going to stay with for a really, really long time, so make sure you do not let anyone else decide. You don't want to be regretting that moment you rejected your dream beach shack for corporate drudgery. Now, do you?
2. Love
Another very important decision in life: love. Don't let people tell you what love means, don't go for a standard definition of what it is & how it'll feel. Love is a beautiful feeling so lose yourself in it.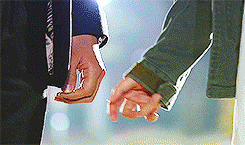 3. Food
We know going for the greens and not the grease is a good way to live. But if you want that hamburger so bad, grab it! A little cheat is allowed  once in a while. So don't listen to the haters. On some days, your idea of a balanced diet can be 2 hamburgers in each hand! Om nom nom!
4. Marriage
Yes, we have relatives aplenty, we may as well lose count. And all of them will have an opinion regarding you and how you are slowly approaching the 'marriageable age'. Or maybe you crossed it a while back but still are in a relationship with yourself & superbly happy?! When you marry, who you marry & how you marry is your choice, so don't let anyone else tell you the when how & who. Remember it's one decision only you have to make!
5. Children
It's great if you want children, it's great if you don't. It's not just about making a family, it's about maintaining one, which is why you need to think before you dive. And if you are perfectly happy being all by yourself but still wish to get a little bundle of joy, you might as well go ahead! You live only once, why live it for others?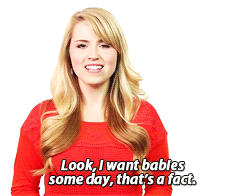 6. Your place
Your space is your space. It's terrible to be staying in there and wishing it were different. You see, it's not always a good idea to follow popular opinion. DIY is the new cool.
7. Expenditure
People who said it's wise to save money will always be correct. But when did life become one endless bid of saving money for future. Maybe if for once, we should stop worrying about the future & live in the present. And if for once you feel like blowing 10K on your favourite pair of shoes, a big fancy meal, bagful of clothes, you go ahead & do it!
8. Attire
Don't wear that skirt, it's too short. Don't you think this top makes you look a bit..weird? How many times have you heard questions like these? Stop listening to people who can end up ruining your day. Wear whatever you're comfortable in, you look good in, you really feel like wearing!
9. Hair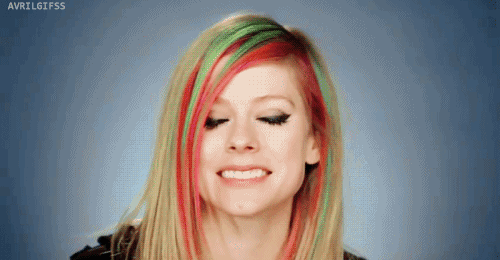 You might think that it's easier said than done but we have around us people who've challenged convention, choosing off beat careers for themselves and turned out to be quite successful in them. Six of such have come together to urge people to value their identity and individualism implying that every individual is the star of a show that's their own life and they are the only one in power to make or break it. Along with this video campaign Bedhead has launched the # BedHeadThisIsMe contest for which you have to click a selfie with your stylist for a chance to win an all-expense paid trip to a music festival in Barcelona. The contest is also open to stylists for a chance to win an all-expense paid training to the TIGI academy in London.Do you have anything else on your mind about which you want to be the sole decision maker? Do let us know.