The ban on Maggi broke a lot of hearts, especially people who put up in hostels or ones who stay alone. There is hardly any substitute for Maggi. But thankfully, now it is back!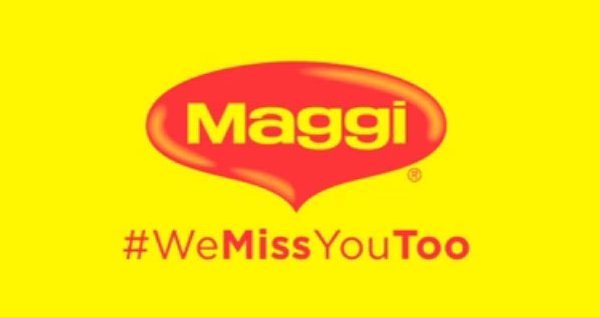 Source: afaqs
So, you should not waste anymore time missing it. Also this time, you could take your relationship a bit further, try new things, show some love, you know? Here are a few ways how:
1. Chicken Maggi
Let's start with something simple. If you have leftover chicken from the night before, then it is time to put it into use. Separate the meat from the bones –  in tiny pieces or slices. Prepare Maggi in your usual way and then add the chicken. You can also use finely chopped sausages instead of chicken.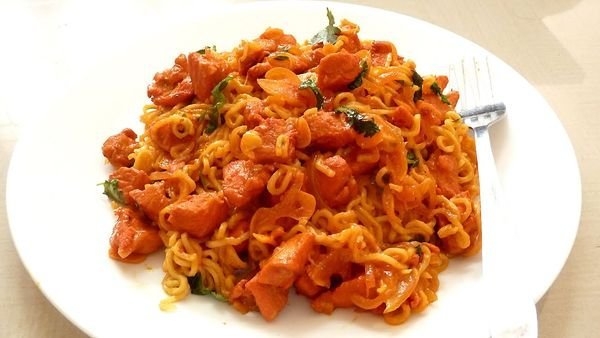 Source: YouTube
2. Prawn Maggi
Like Chicken Maggi, this is also quite an easy preparation. You will have to fry the prawns along with ginger, garlic and onion. Fry them till they turn brown and add the prawns to the Maggi and you are good to go! You can check the recipe here .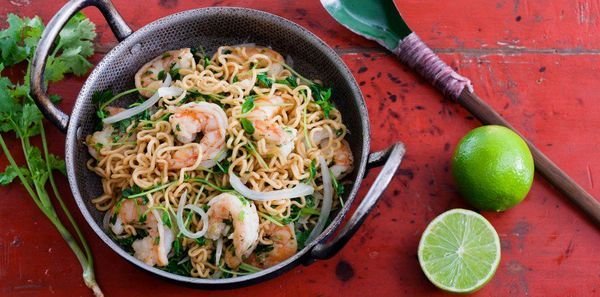 Source: Maggi
3. Open Maggi Sandwich
This is a plain simple one. Prepare your portion of Maggi with oregano, chili flakes and cheese. Divide your portion and spread it over toasted bread slice. Here isTarla Dalal's recipe of open Maggi sandwich to show you how to do it.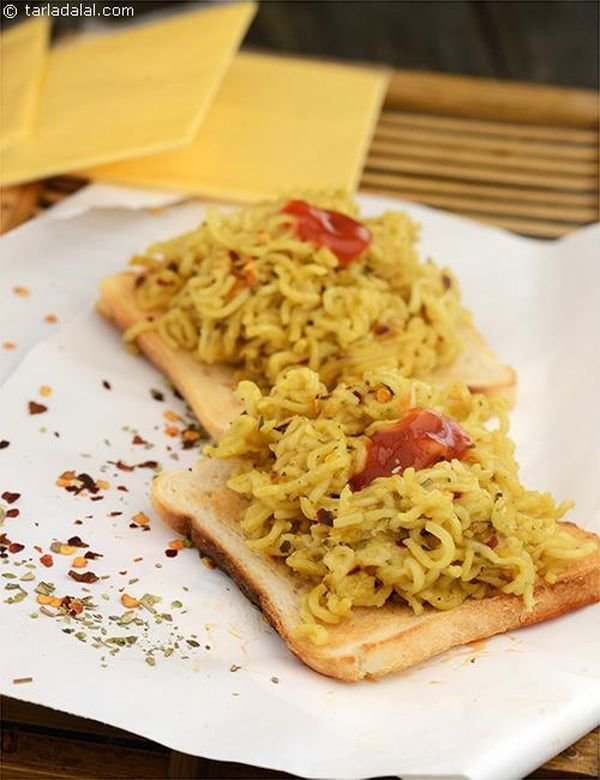 Source: Tarla Dalal
4. Herbed Maggi Fritters
This is is a little more work than the previous ones. Prepare your Maggi and let it cool down. Once it is sufficiently cool, add herbs of your choice, cornflour, salt to taste and mix well. Drop spoonfuls of the mixture into oil and fry it till golden brown. For details, look upTarla Dalal's recipe of herbed Maggi fritters.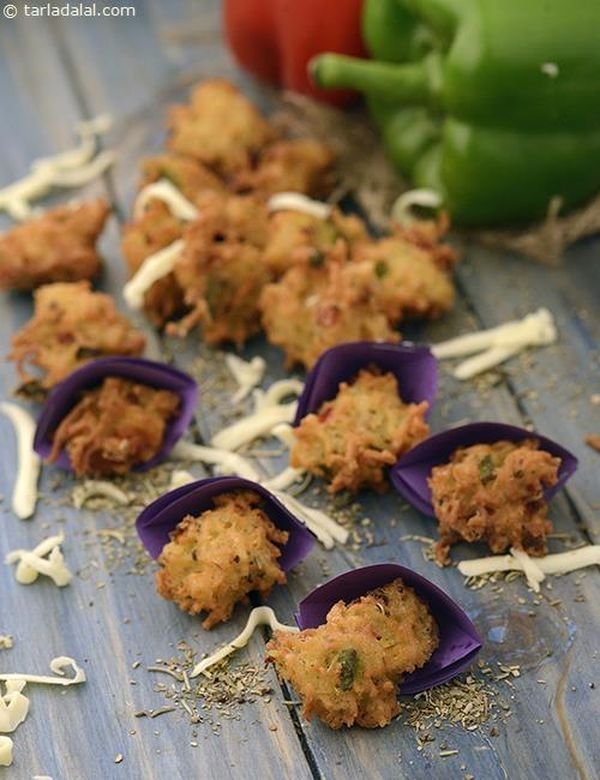 Source: Tarla Dalal
5. Maggi Veg-Omelette
Boil Maggi. Make a mixture of besan , sooji and ginger garlic paste. Put the mixture, the boiled Maggi, spices and condiments and make a batter. Put some oil on a pan and spread the batter on it. Cover the lid and allow it to simmer. Flip it till it is cooked. You can read the detailed recipe here .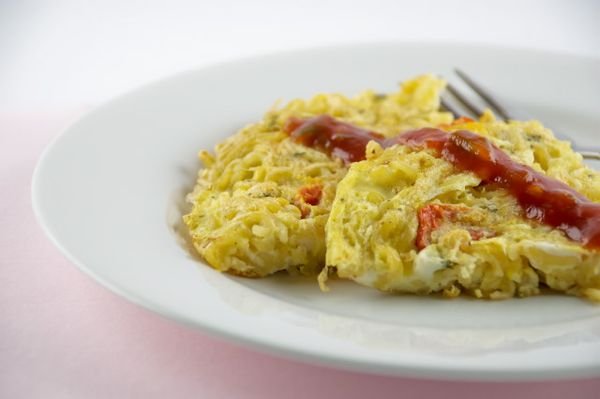 Source: cravebits
6. Baked Cheese and Corn Maggi
Half-cook Maggi with corns. Take a baking tray, grease it with butter. Spread the half-cooked Maggi on the tray. Put some shredded cheese and herbs on it and bake it for some four-five minutes. The cheese will melt and the top will be a brown crust. Read the detailed recipe here .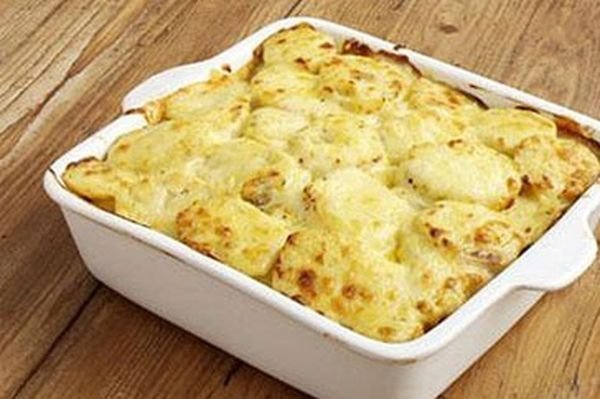 Source: The Brunette Diaries
7. Maggi Salad
Break the Maggi cake into small curls. Prepare a green salad with cucumber, tomatoes and onions. Crush and add garlic and green chilies. Add salt and chat masala to the salad. Mix the raw Maggi and vegetables and your salad with a little crisp is ready! You can read the detailed recipe here .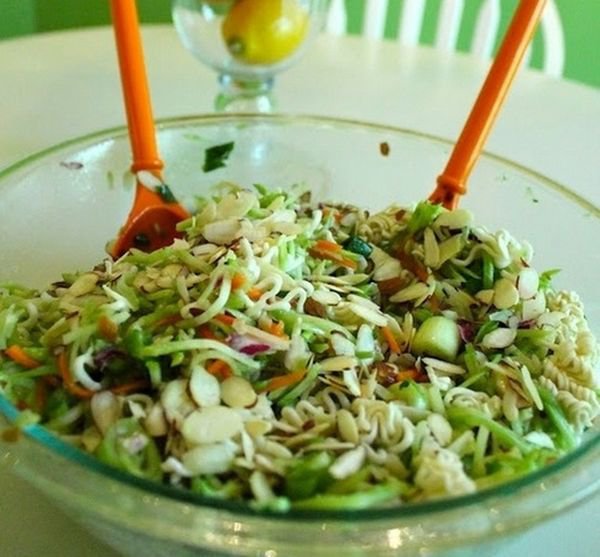 Source: Quora
8. Mango Maggi
Cook the Maggi without its masala and then drain the excess water. In a separate pan, caramelize sugar, add a bit of water and two drops of oil.  In a separate bowl, mix the Maggi, the caramel and mango syrup. Add chopped mangoes on top and refrigerate for two hours. Serve cold. Read the detailed recipe here .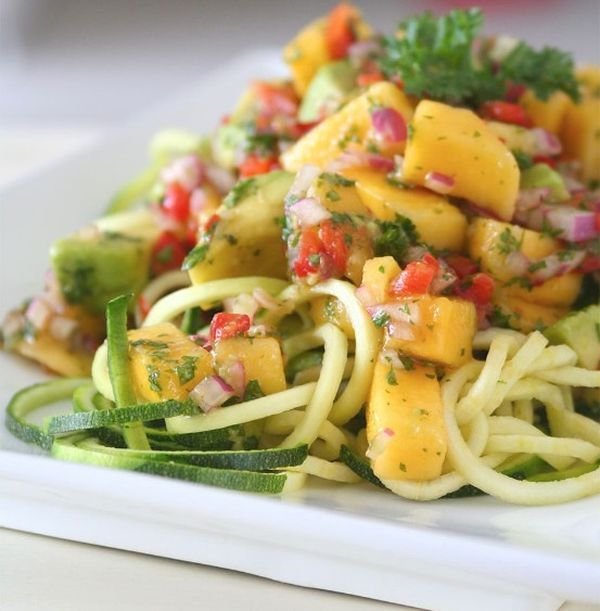 Source: Gazabpost
9. Maggi Poha
Cook Maggi without the tastemaker; once done, drain the excess water. Heat oil in a separate pan and add mustard seeds, curry leaves and onions. Add asafoetida, green chilies and other ingredients of your choice. Add the pre-cooked Maggi along with the tastemaker and fry for five to ten minutes. Serve hot. You could read the detailed recipe here .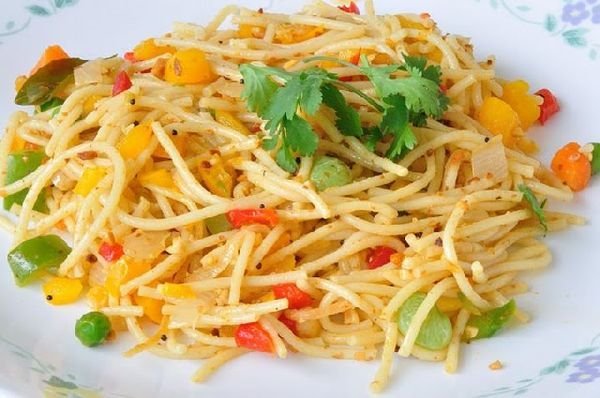 Source: The Brunette Diaries
10. Maggi Masala Tikki
Boil the Maggi. Prepare a mixture of grated boiled potatoes, carrots and bread crumbs. Add the cooked Maggi to that mixture along with ginger garlic paste, salt, chat masala and any other masala of your choice. Once the mixture is done, shape it into small round flat balls. Dip the tikkis in biscuit powder and deep fry or shallow fry. Serve with chutney. Read the detailed recipe here .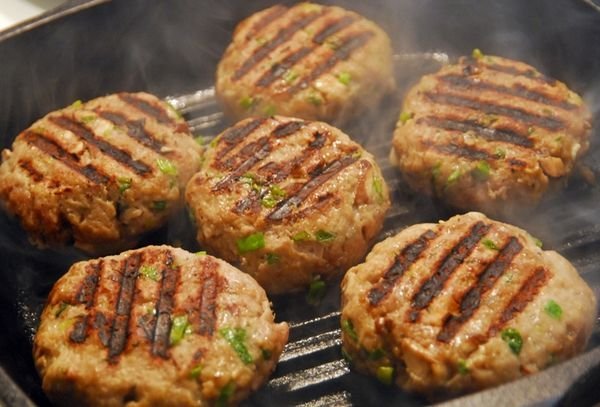 Source: cravebits
Chop! Chop!