What do you get when you take the greatest Indian epic Mahabharata and paint it fresh in cyber-punk style? The answer is 18 Days. Scottish playwright, Grant Morrison's 18 Days is a dynamic rendering of the final climactic confrontation in the Mahabharata. Presented in a graphic format with illustrations by Mukesh Singh and the script by Grant Morrison, this is an interesting new take on the ancient Indian Epic.
Here's some of the artwork from 18 Days created by Mukesh Singh, an illustrator and Sir J.J. School of Arts alumni.
18 Days cover
Just like in the actual story, Arjun is in the middle of all the action.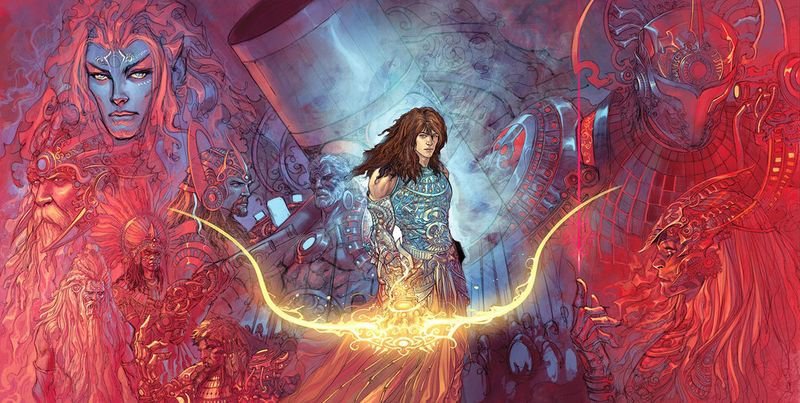 Karna Sketch
Arjun's arch-rival and the tragic hero of the Mahabharata , seen here adorning his divine armour.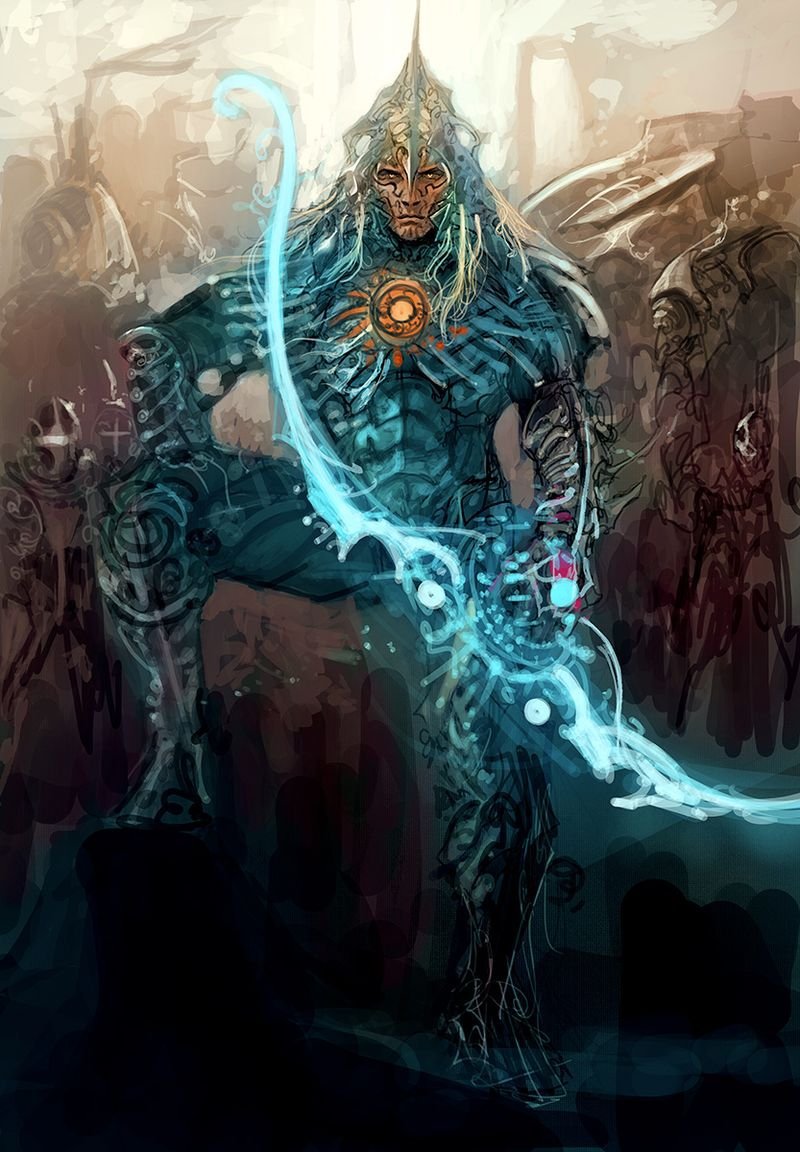 Battle Pandavas
Yes, you're looking at battle-ready Pandavas and spaceships in the same picture. No points for guessing which one's Bheem.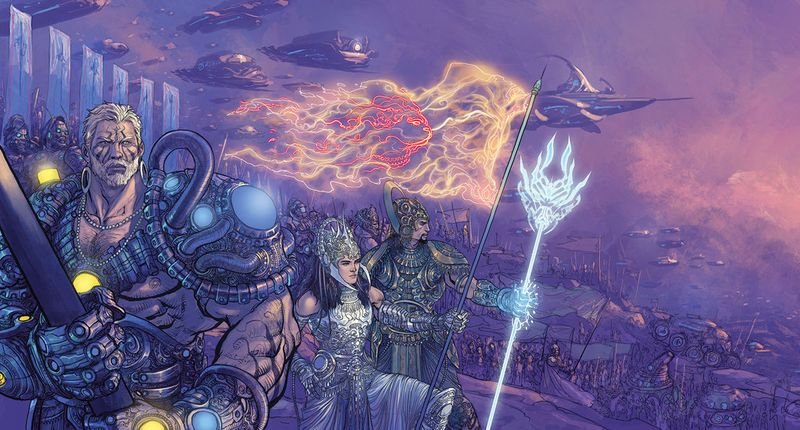 Battle Kauravas
Nope, Pandavas aren't the only one with aerial fire-power. And yes, that's a crimson Duryodhan leading the army.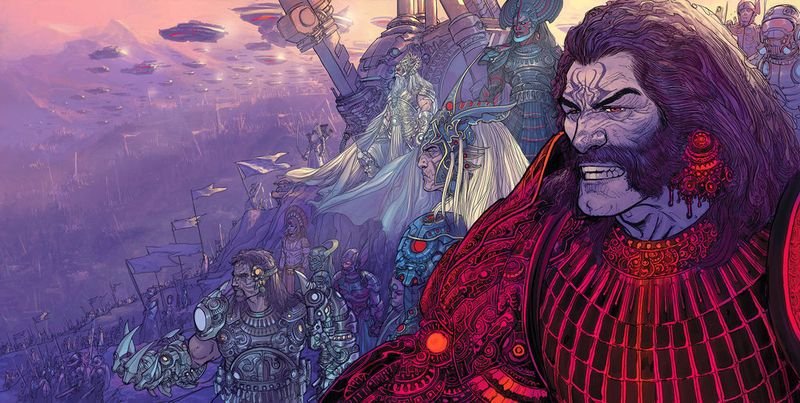 Karna vs Ghatotkach
Bheem's son has never looked this badass.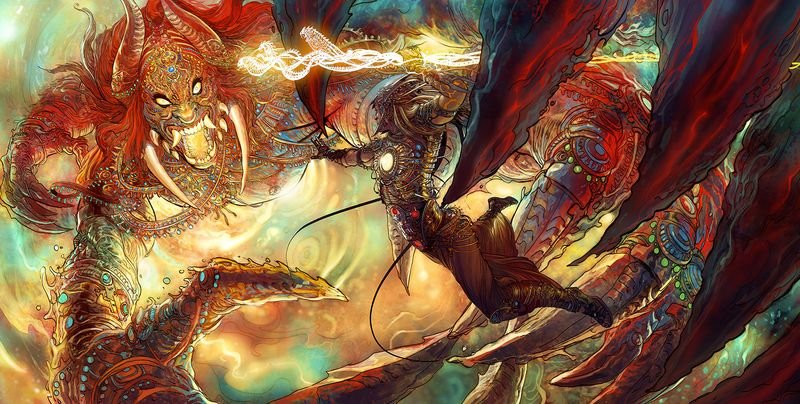 Draupadi
The "fire-born" daughter of Drupada.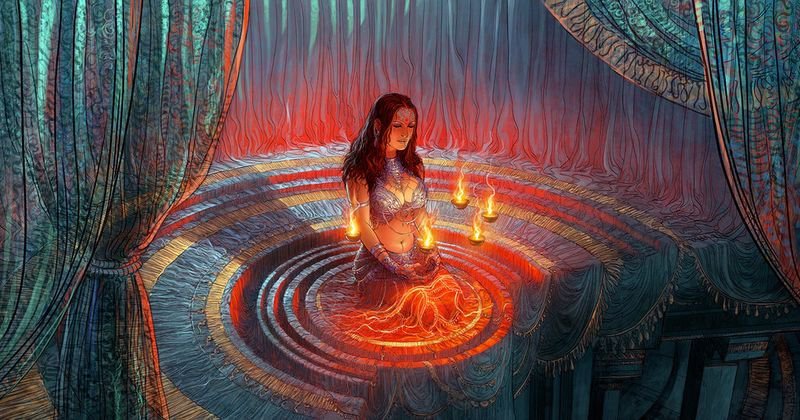 Bheem Juggernaut
The strongest Pandava charging at us. We're happy this is just artwork.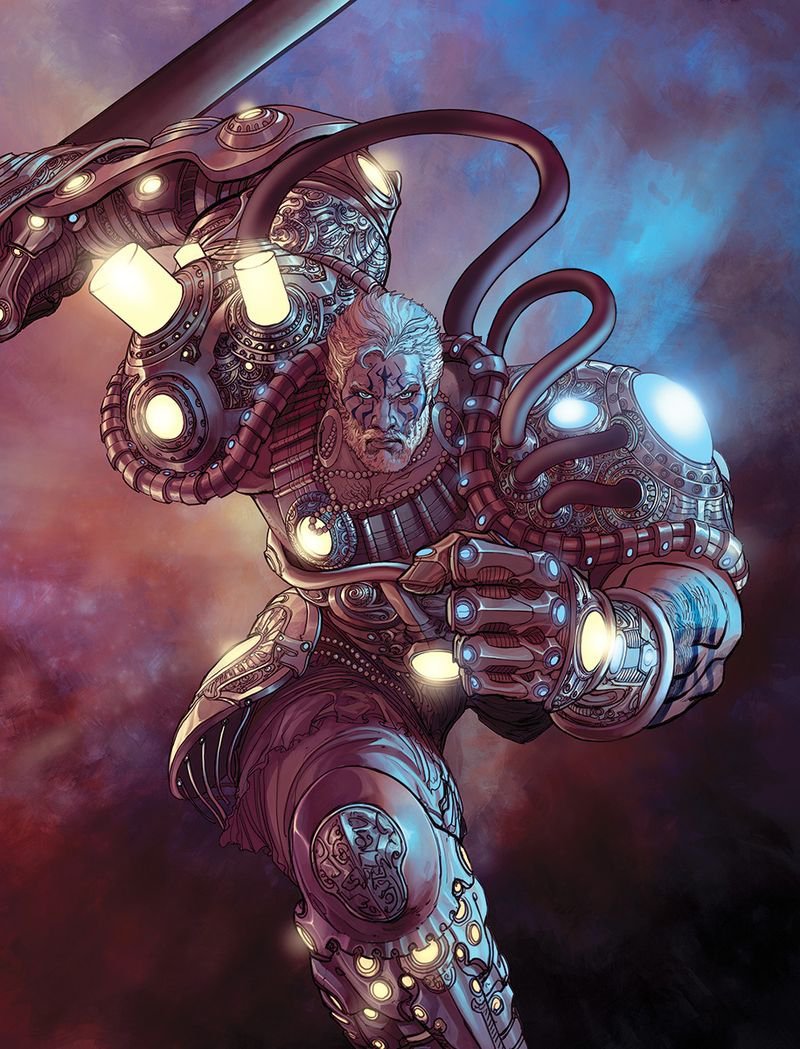 Duryodhan Response
Bheem's arch-enemy waiting for the final battle. Just look at that warhammer.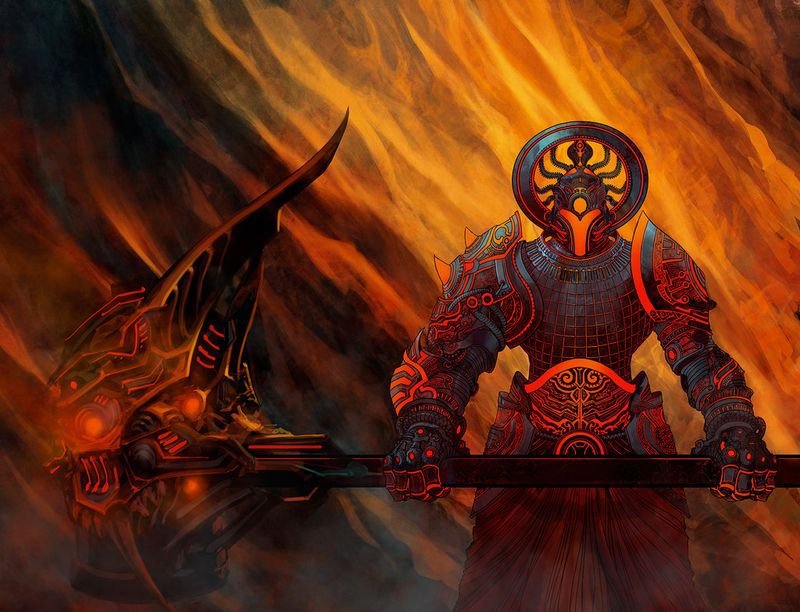 Convincing the Hero
When Krishna turned the tide by killing Arjun's doubts.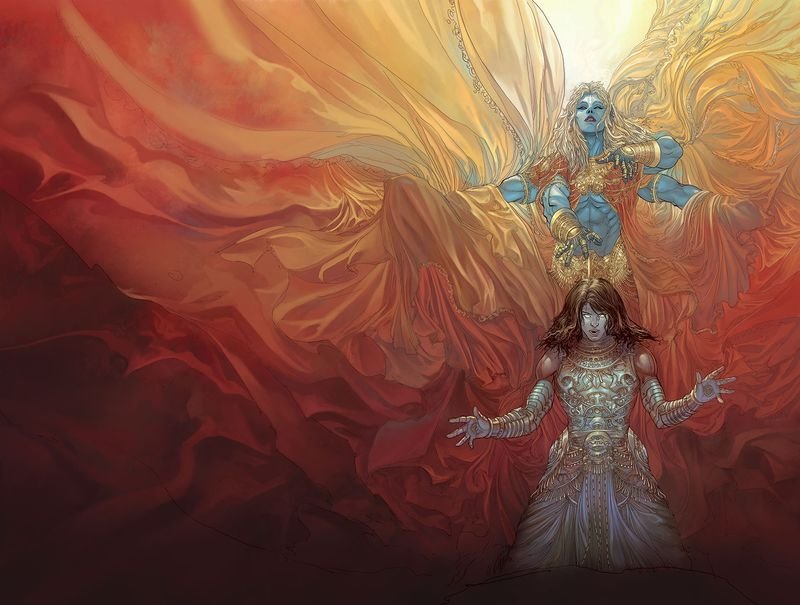 Karna Refuses
The tragic anti-hero, ever so loyal and proud.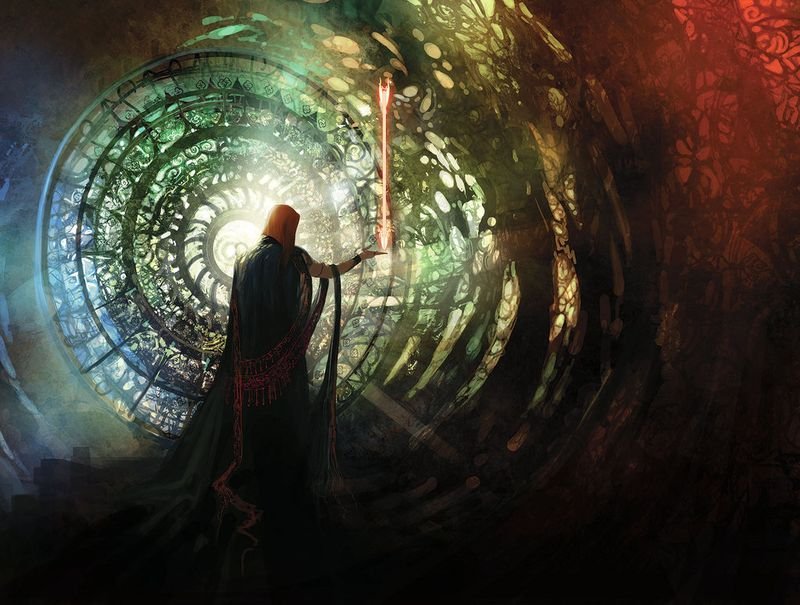 Arjun Invokes War-Goddess
Forget everything else – just check out the amazing play with colours here.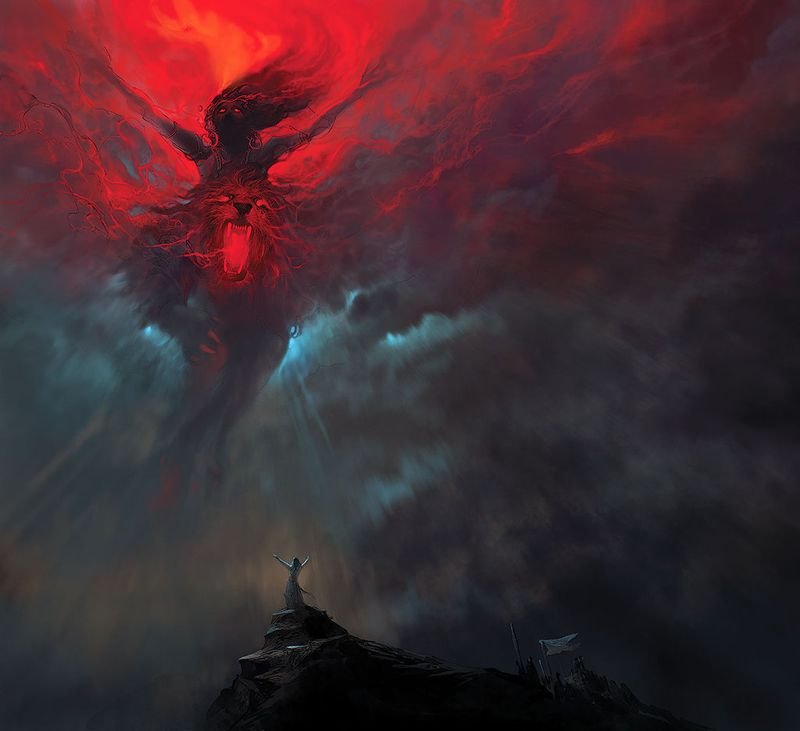 Pitamaha Blesses
One of many moments from the Mahabharata where you see why it's the best epic ever.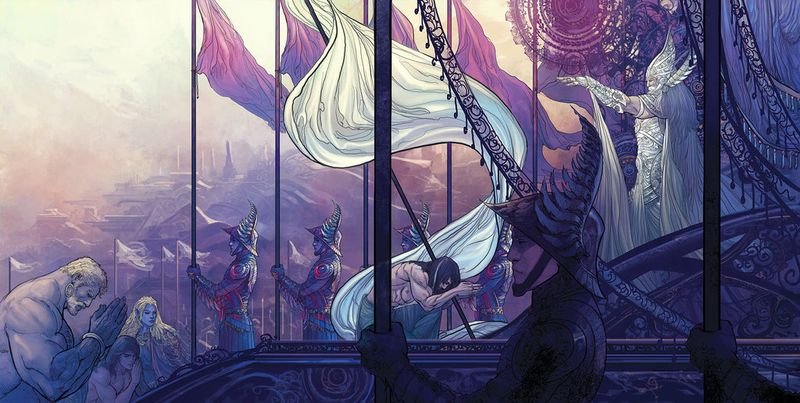 Abhimanyu Slaughter
Kind of overwhelmed by how beautifully the artist captured the tragedy here.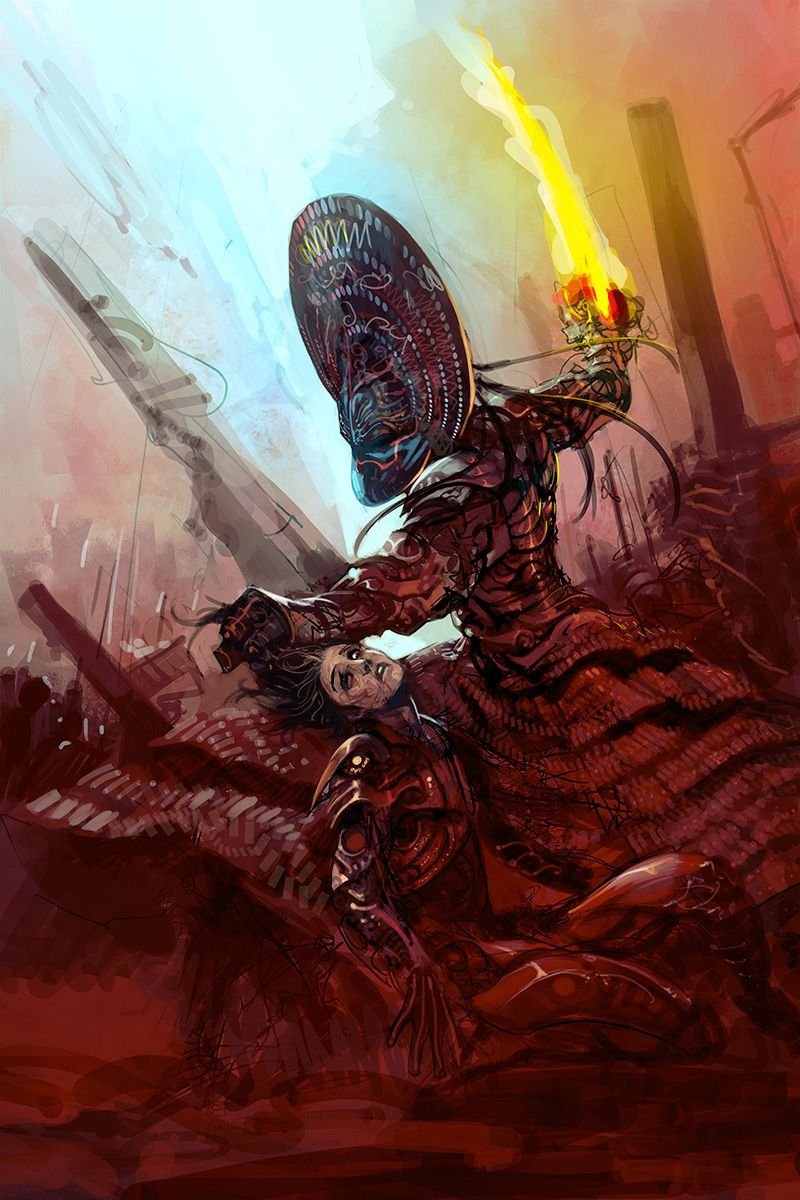 Battle Krishna
For those who don't know the Mahabharata , yes, the Pandavas had a God on their side.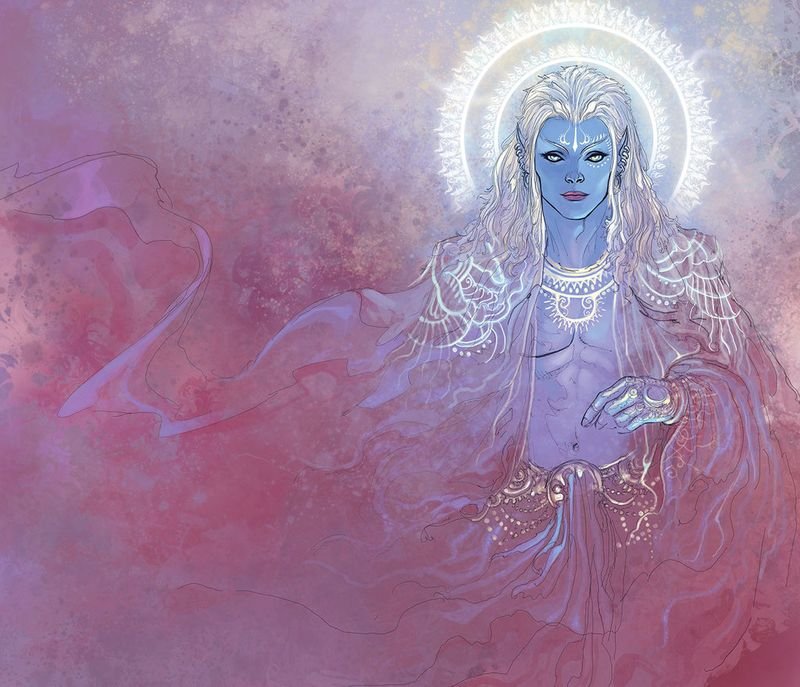 Krishna
Who was in many ways, the game-changer.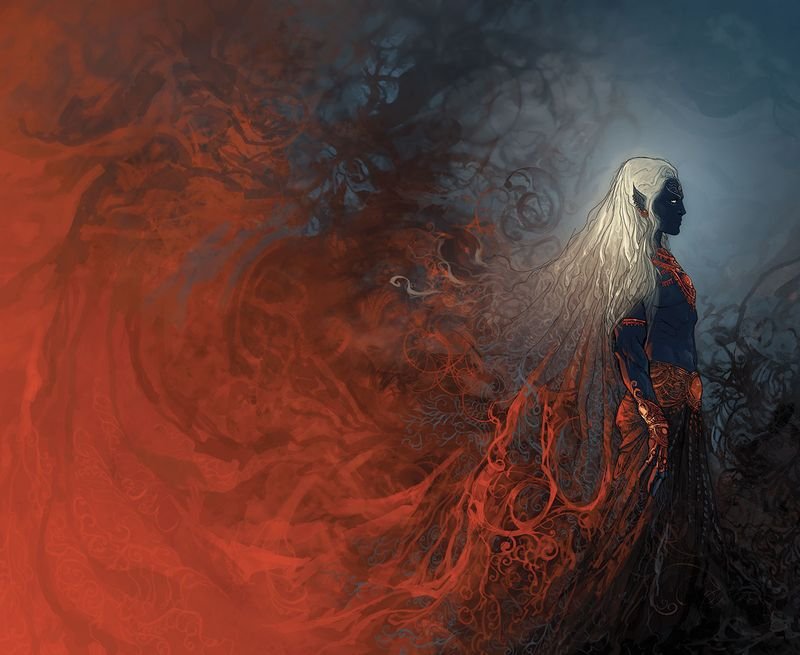 Duryodhan Warmonger
Like we said earlier, this is a re-imagining of the epic. Hence, armored dinosaurs.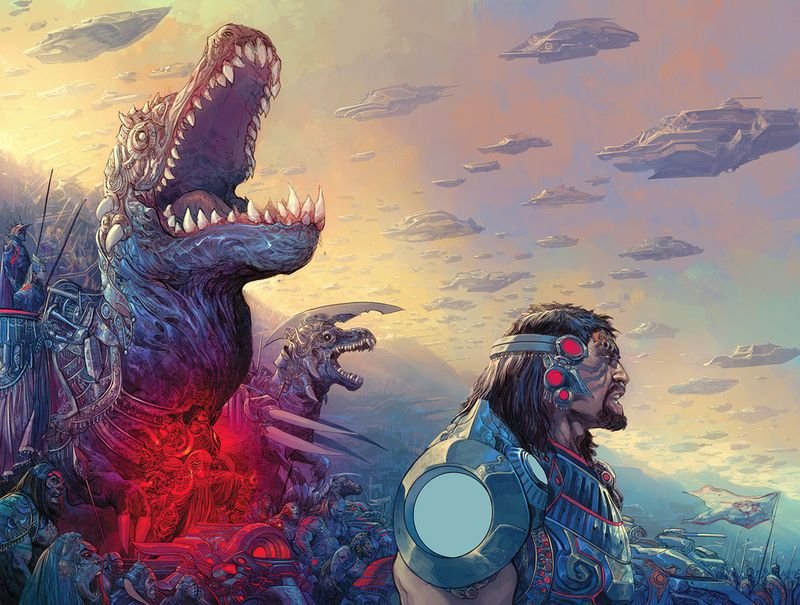 Pandava Conch
To signal 'game on'.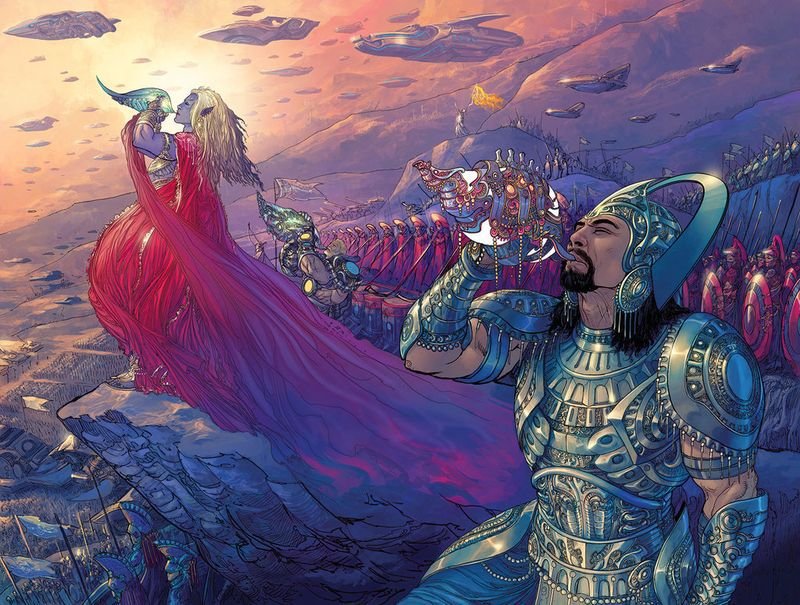 Oracle
Just check out the level of detailing that went into this piece.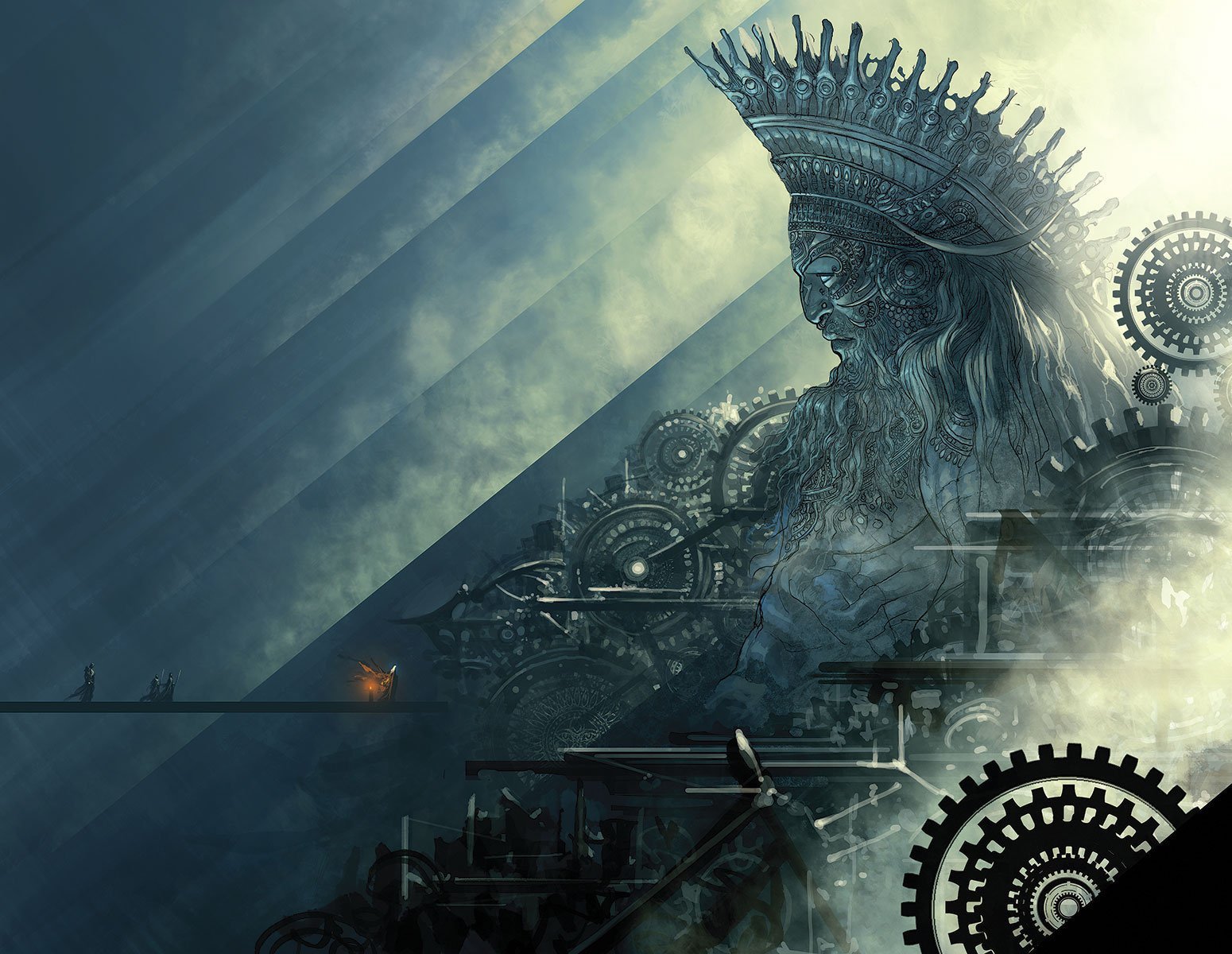 Kaurav Blitzkreig
This is a world where arrows and laser-beams exist next to each other.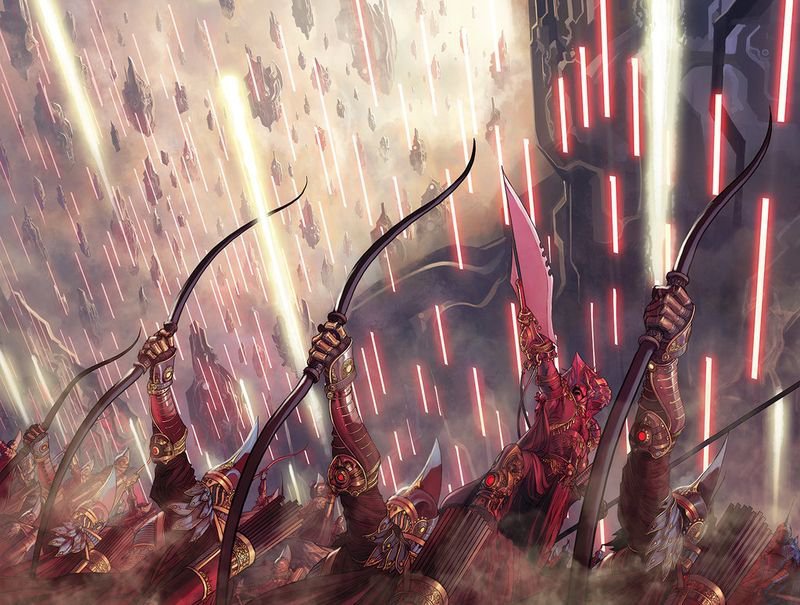 The Hero Convinced
No more doubts.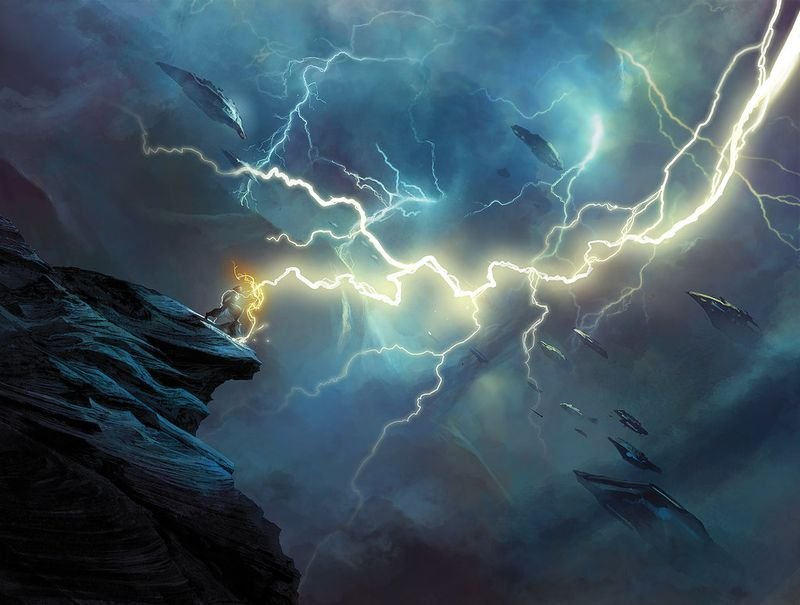 You can check out more of these here . (Thanks to uploader RonDune )
And most importantly, we thank illustrator Mukesh Singh for letting us publish his work on ScoopWhoop. You can check out some of this other work on nisachar.deviantart.com and his Facebook page – Mukesh Singh Art .