Mahatma Gandhi certainly was ahead of his time. During a period when modes of mass communication were limited, he inspired his countrymen to fight the Britishers and drive them out of the country. Now imagine if he had modern technology, his quotes would've wreaked havoc on social media. So on the occasion of Gandhi Jayanti, here are some of his best quotes with which he could've killed it on Twitter: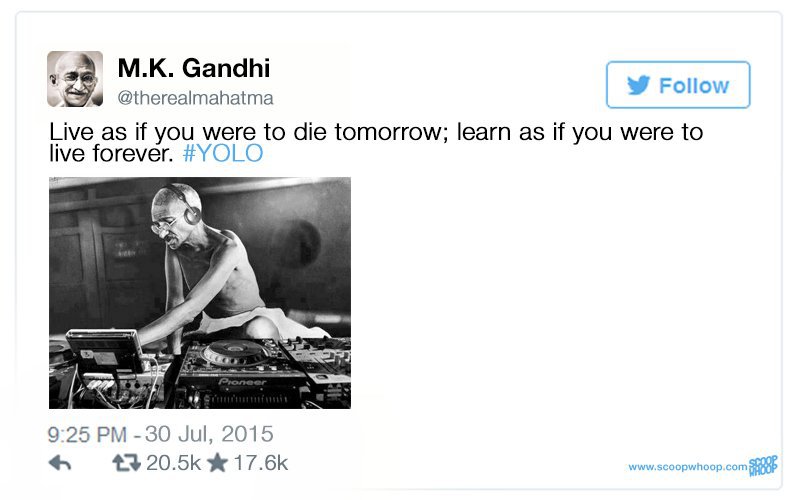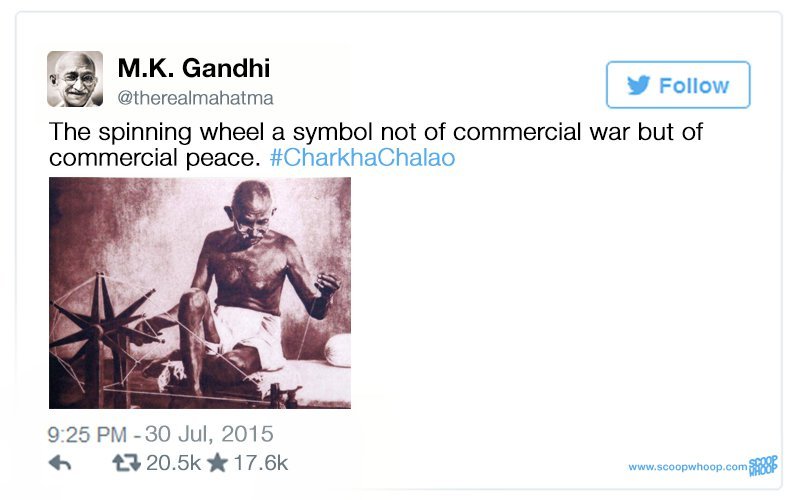 DISCLAIMER: All quotes belong to M.K. Gandhi, the hashtags are ours.
All tweets designed by Lakshya Vij .