Just the other day, we told you about the gruesome act by a Delhi-based guy – with the Facebook name of Dar Ji – who uploaded a video of him torturing a stray dog. As the video went viral, people from across the country showed concern and demanded that the unidentified miscreant be put behind bars.
The good news is that this lowlife has been arrested with the help of the Internet. He was identified as 21-year-old Rahul Kumar, a resident of Janta Colony, Vivek Vihar, in East Delhi.
Upon seeing the video which quickly garnered 35,000 views on YouTube in four days, a number of animal activists tried to identify the accused through his Facebook profile. Saurabh Gupta, an activist from People for Animals, and one of the many complainants, traced him through his profile.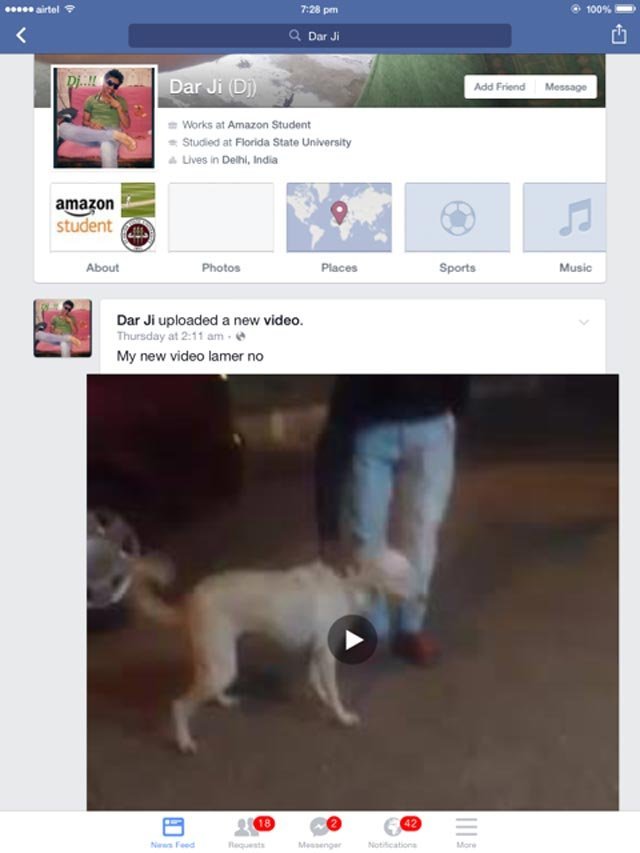 Gupta told TOI, "I had immediately saved the video and took screenshots of his Facebook profile. I knew he will deactivate his account if he gets noticed. I had, therefore, started contacting his friends, who had liked that video."
Gupta's proactiveness and the police's prompt action helped nab the accused. He was booked under Section 429 of the Indian Penal for mischief by killing or maiming cattle and Section 11 of the Prevention of Cruelty to Animal Act.
Here is the act recorded by one of his friends:
This is not the first time that an accused has been nabbed because of the Internet. Now you know why you should share such videos!